How to Recover Deleted Photos/Videos from a Canon Camera
With almost 50% of the global camera market, Canon digital cameras, and especially the company's DSLRs, are in the hand of many enthusiasts, professionals, and everyday people alike.
Because of how popular Canon digital cameras are, it's no surprise that accidental deletion of photos and videos is a common issue faced by their users. In this article, we explain how to recover deleted photos/videos from your Canon camera to prevent your digital memories from disappearing forever.
| | |
| --- | --- |
| Canon Camera types | Popular Canon Camera Models |
| DSLR Cameras | EOS-1D Mark III, EOS 5D Mark IV, EOS 6D Mark II, EOS 90D, EOS Rebel T8i/SL3 series |
| Mirrorless Cameras | EOS R3/R5/R6/R7/R8/R10/R50 series, EOS RP series, EOS M6/M50/M200 series |
| Compact Cameras | PowerShot G1/G5/G7 X Mark II/Mark III Series, PowerShot SX series, PowerShot ELPH series |
Canon Photo Recovery: Dos and Don'ts
Before we dive into the process of recovering your deleted photos and videos, let's go over some essential dos and don'ts you need to keep in mind to successfully retrieve deleted photos from a Canon camera.
DO Identify the Cause of Data Loss
| | | | |
| --- | --- | --- | --- |
| Reason for Canon camera data loss | Brief description | Data recovery chances | Solution |
| Accidental deletion | Inadvertently deleting photos or videos while reviewing them or managing the memory card. | High | DIY data recovery |
| Formatting mishap | Accidentally formatting the memory card or forgetting to back up all photos and videos first. | Low to High | DIY data recovery |
| Memory card corruption | Logical memory card corruption can be caused by improper ejection, file transfer interruption, or the accumulation of bad sectors. | High | DIY data recovery |
| Memory card damage | Physical damage to the memory card due to exposure to water, heat, or other extreme conditions, as well as damage to the card's connectors or flash memory chip. | Low to Moderate | Professional data recovery |
| Camera malfunction | Issues with the camera's firmware or hardware cause crashes, freezes, and other problems that can lead to data loss. | Moderate | DIY data recovery |
As the table above shows, Canon camera data loss situations can be broadly divided into two categories:
Those that can be solved at home.
Those that require professional help.
The former kind includes accidental deletion, formatting mishaps, memory card corruption, and data loss caused by camera malfunction. In all of these situations, it's possible to recover deleted files using the solutions described in this article.
Professional data recovery is needed whenever the Canon camera SD card is physically damaged and unrecognizable by the computer. Why? Because specialized equipment and techniques are required to repair the damage and recover deleted Canon pictures and videos.
DON'T Write Any New Data to the Canon Memory Card
As soon as you realize that you've lost important photos or videos, stop using your Canon camera immediately. Your lost data is most likely still located on the memory card, and your main job at this point is to prevent the data from becoming overwritten, which would make its recovery impossible.
If you've already taken a few photos or recorded a video, then there's no reason to panic. It's very likely that you still can recover deleted files from your SD, microSD SDHC, SDXC, CF, or other any other memory card because modern memory cards can store a large amount of data, so the chance of overwriting happening immediately is fairly low.
DO Remove the Memory Card from Your Canon Digital Camera
To minimize the risk of overwriting the lost data or causing further logical damage, we strongly recommend you remove the memory card from your Canon digital camera as soon as possible. In fact, you will need to remove it anyway because most modern cameras use Media Transfer Protocol (MTP), which restricts access to the camera memory, making DIY recovery attempts futile.
Once your memory card is removed, you need to figure out how to connect it to your computer. If your computer has a built-in memory card reader, then you might be able to simply insert the card. If it doesn't, then you will need to purchase a compatible external memory card reader. Just make sure the card reader you choose supports the specific type of memory card used by your Canon camera:
SD standard (up to 2GB)
SDHC standard (up to 32GB)
SDXC standard (up to 2TB)
SDUC standard (up to 128TB)
Each of these standards is available in two major form factors: SD (32 x 24 x 2.1 mm) and microSD (11 x 15 x 1.0 mm).
Note: Some Canon cameras, such as the Canon EOS 5D Mark IV, also accept CF cards. MMC cards, on the other hand, are not used by Canon, so it doesn't matter if your memory card reader doesn't support them.
DON'T Format the Canon Memory Card
When you connect your Canon camera SD card to your computer, there's a chance that the Windows operating system will prompt you to format it. This can happen if the memory card is corrupted or contains an unsupported file system for some reason.
However, formatting the card would only make it harder for you to get your data back, and that's with the Quick format method selected. With Full format, your chances of recovery would instantly drop to zero because the entire content of the memory card would become overwritten with zeroes, making it impossible to recover formatted photos/videos from your Canon camera.
DO Select Suitable Data Recovery Software
To recover deleted photos/videos from your Canon camera, you'll need to use reliable data recovery software. With so many options available on the market, it can be overwhelming to choose the right one. Here are some factors to consider when selecting the best software for your needs:
OS compatibility: If you're using the Windows operating system, you need to select data recovery software that's compatible with your specific version of Windows, such as Windows 11, Windows 10, Windows 8, or Windows 7.
File system/format support: Ensure that the software supports the specific file formats used by your Canon camera (e.g., CR2/CR3/CRW for raw images, JPEG or HEIF for compressed images, and MP4 + HEVC, MP4 + H.264, or just plain MP4 for videos).
User-friendliness: Look for software with an intuitive user interface that makes the recovery process free of any hassle—even if your technical skills and knowledge are limited.
Performance: High recovery rates are essential for efficient data recovery. Read in-depth reviews and testimonials to gauge the software's effectiveness.
Value: While some data recovery software may be free or free to try (great for testing recovery capabilities before paying!), others come at a price. It's crucial to weigh the benefits and features of the software against the cost to ensure that you're getting the best value for your money.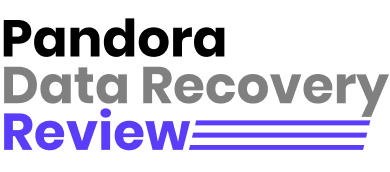 These are some of the criteria we at Pandora Recovery use when evaluating the best Canon
data recovery software applications
by conducting our signature
multi-day tests
that accurately simulate real-world data loss conditions. The choice of the two applications described below is based on our tests, but there are far more applications you can choose from. You can also take a look at our rankings of the best data recovery software for
SD
and
SDHC
cards.
How to Retrieve Deleted Photos and Videos from Canon Camera
Now that you have a better understanding of how to choose the right data recovery software for your needs, it's time to put it to work and restore deleted photos/videos from a Canon camera Use the most suitable method based on the data loss cause you're dealing with.
Method 1: Use Disk Drill to Recover Files Deleted from a Canon Camera's SD Card
Disk Drill is easily the best software to restore deleted photos/videos from a Canon camera's SD card. The application flawlessly supports all file systems and file formats associated with Canon DSLRs, point-and-shoot cameras, and camcorders, as revealed in our in-depth review.
What's more, it can scan even memory cards that don't have any file system at all (are raw) using its powerful signature scanner. Before recovery, you can use Disk Drill to create a complete backup image of your memory card so that you're extra safe.
The actual Canon camera SD card recovery process can be boiled down to a few straightforward steps (for the purposes of this demonstration, we're going to recover photos saved in the JPG file format):
Download Disk Drill from its official website. The application is free to download, and it lets you scan an unlimited number of files.
Install the application on your Windows computer. You can then connect your Canon SD card.
Launch Disk Drill and scan your Canon memory card. To do that, select the SD card from the list of available storage devices and click the Search for lost data button. Then, wait until Disk Drill finishes scanning or display scan results in real time.
Click the Show filter and tell Disk Drill to display only Deleted or lost files. You can also use the available file format filters to display only JPG images with High and Average recovery chances. Preview found files and select those you want to recover.
Click the Recover button and pick a suitable location for your Canon photos and/or videos.
Note: The free version of Disk Drill for Windows can recover up to 500 MB of data. To recover more data, you need to purchase a license.
Method 2: Fix Your Memory Card's Partition Table Using TestDisk
Our second recommendation for Canon memory card data recovery is TestDisk, an open-source application capable of fixing broken partition tables to recover lost partitions and more. Despite its unintuitive command-line user interface, this application has proven to be a powerful tool for data recovery after various formatting and file system management mishaps.
TestDisk can even technically recover an unlimited number of files from FAT/FAT32, exFAT, NTFS, and ext2 filesystems, but we can't recommend it as a Canon memory card undelete tool because it doesn't have any signature scanning capabilities (that's why it scored so poorly when we reviewed it).
To fix your memory card's partition table using TestDisk, you need to:
Download TestDisk from its official website and unpack the downloaded archive.
Launch the application and press Enter to create a new log file (useful when something goes wrong and you need to diagnose what).
Select your Canon memory card and choose its partition table type.
Select the Analyze option.
Perform a Quick Search.
Review the results and press Enter to continue.
Write the new partition table or perform a Deeper Search to look for even more partitions.
TestDisk ships with a tool called
PhotoRec
, which can recover hundreds of file formats (including those used by Canon cameras) by looking for their signatures (that's also the only supported recovery method). PhotoRec is also completely free, so don't hesitate to give it a try. Just make sure to
read our review first
so that you know how it works.
Method 3: Contact a Data Recovery Service if Your SD Card is Damaged
If your Canon camera memory card is physically damaged, you should reach out to a professional data recovery service. Data recovery experts have specialized tools and equipment at their disposal, allowing them to recover data even from devices that are unrecognizable by Windows.
Just keep in mind that the cost of data recovery services can be significantly higher than using SD card data recovery software. Therefore, it's essential to weigh the importance of your lost photos and videos against the cost of professional recovery.
Conclusion
In this article, we have explained what it takes to recover deleted files from a Canon camera memory card. By adhering to the dos and don'ts, selecting suitable Canon photo recovery software, and being aware of the different causes of data loss, you'll greatly improve your chances of successfully retrieving your cherished memories. Good luck on your data recovery journey!
Frequently Asked Questions
Can you recover deleted photos from a Canon camera?
Yes, it is possible to recover deleted photos from a Canon camera using photo recovery software like Disk Drill or TestDisk or by seeking professional help if the memory card is physically damaged.
Can you recover deleted photos from a camera's internal memory?
That depends on which data transfer technology is used to access the internal memory. If the internal memory acts just like a regular external storage device, then the answer is "yes." If the Media Transfer Protocol (MTP) is used, then the answer is "no."
How to recover deleted videos from a Canon camera for free?
You can recover deleted videos from a Canon camera without paying any money using a freemium data recovery application like Disk Drill (can recover up to 500 MB of data for free) or using a completely free solution like TestDisk/PhotoRec.
How to recover deleted photos from a DSLR SD card?
To recover deleted photos from a DSLR SD card, connect it to your computer using a card reader and then use a reliable photo recovery software application to scan and recover lost files.
How to recover deleted photos from Canon 80D?
To recover deleted photos from Canon 80D:
Download Disk Drill for Windows.
Install Disk Drill on your computer.
Connect the memory card to the computer with Disk Drill.
Scan the 80D memory card and patiently wait.
Recover deleted photos from the Canon camera to a safe destination.
What is the best Canon recovery software?
The best Canon recovery software depends on your needs and preferences, but popular options include Disk Drill, TestDisk/PhotoRec, and R-Studio.
Help Us Improve This Article
Was the provided information useful? Your vote is important to use!
23955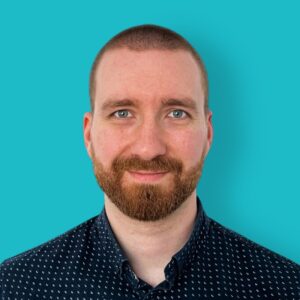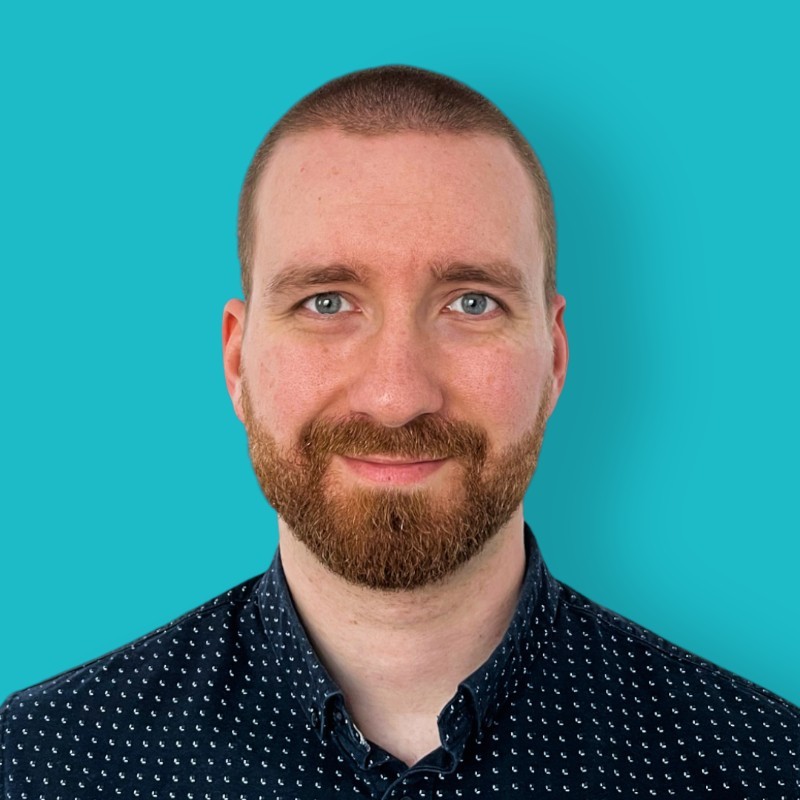 Author
David Morelo is a professional content writer with a specialization in data recovery. He spends his days helping users from around the world recover from data loss and address the numerous issues associated with it.
When not writing about data recovery techniques and solutions, he enjoys tinkering with new technology, working on personal projects, exploring the world on his bike, and, above all else, spending time with his family.
David's recent reviews
David's recent publishings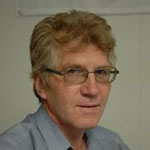 Nikolay Lankevich
Approver
Houston, Texas, United States
Nikolay Lankevich has over 15 years of strong experience in various fields and platform includes Disaster Recovery, Windows XP/7. System analysis, design, application (Inter/Intranet) development, and testing. Provided technical supports on desktop and laptops on Win-XP and Macintosh for about 2000 employees.