Our Mission
The data recovery software market is plagued with shady products from developers who prey on desperate users who have lost important files and would try anything to get them back without spending hundreds or even thousands of dollars on professional data recovery services.
At Pandora Data Recovery Mentor, our mission is to objectively evaluate available data recovery software products to help users achieve the data recovery outcomes possible, instead of wasting money and time on software that doesn't deliver on its promises. You can read our comprehensive reviews on our blog.
Expertise:

All members of our team have extensive experience with data recovery, both using DIY-style software tools and as employees of professional data recovery centers.

Honesty:

We're motivated by our desire to share objective data recovery reviews that make it easier to pick the best software available, and we never publish untruthful information for profit-seeking reasons.

Fact-oriented:

We focus on facts and not subjective opinions. When we praise data recovery software for good performance, we always have hard data to back up the claim.

Accessibility:

For those not familiar with it, data recovery may seem like an impenetrable topic. To make it more accessible, we always speak in simple terms and keep the needs of our readers in mind.

Consistency:

The review scores we give to data recovery software can be compared with one another because they're based on a consistent set of review criteria. Read more about how we test software here.

Open to feedback:

Even though we strive to be as accurate as possible, we acknowledge that we're not perfect, which is why we're open to feedback from our valued readers.
Our Team
Our content team consists of experienced tech reviewers who understand what separates excellent data recovery software applications for Windows and macOS from those that are best avoided.
Content Writers
Approvers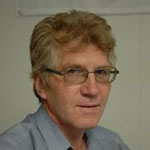 Nikolay Lankevich
Approver
Houston, Texas, United States
Nikolay Lankevich has over 15 years of strong experience in various fields and platform includes Disaster Recovery, Windows XP/7. System analysis, design, application (Inter/Intranet) development, and testing. Provided technical supports on desktop and laptops on Win-XP and Macintosh for about 2000 employees.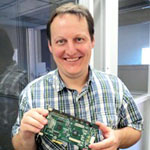 Yevgeniy Tolkunov
Approver
Frisco, Texas, United States
Yevgeniy Tolkunov is Hardware Engineer at ACE Data Recovery. Yevgeniy has a Master's Degree in Physics, Information Technology; 15+ years of experience.
If you have any questions about our reviews or suggestions to help us improve them, don't hesitate to contact us using the contact form or email address below.
Thank you for reaching out!
Your message has been sent.
Company HQ
508 Software LLC
Attn: Pandora Recovery
66 Canal Center Pl, Ste 505, Alexandria, VA 22314, USA