Top 8 Best Partition Recovery Software
Top 8 Best Partition Recovery Software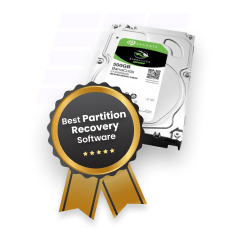 Have you just discovered that your partition has gone missing? Don't despair! The files stored on it are not necessarily lost to the digital abyss regardless of whether the partition has become corrupted, accidentally formatted, or misconfigured. 
We've rolled up our sleeves and dove into the vast sea of partition recovery software to bring you a selection of the most effective tools capable of undeleting lost files and repairing a variety of different issues. 
What Is Partition Recovery Software And Why Do You Need It?
Partition recovery software is a specialized tool designed to address the unforeseen mishaps that can happen with your hard drive's partitions. Whether it's accidental deletion, poorly executed reformatting, file corruption, or malware infection, partition recovery tools can help you restore your lost data.
But what does a partition recovery tool actually do? In essence, it uses sophisticated algorithms to locate lost data and partitions that, while not immediately visible, are likely still present on your hard drive
The true value of high-quality partition recovery software is that it doesn't just focus on data recovery. It also provides functionality for repairing partition-related issues. This means that you can not only get back your lost data but also restore your system to a healthy state.
Our Method For Choosing The Best Partition Recovery Software
We approached the task of choosing the best partition recovery software with the goal of putting together a selection of the most effective programs for both Windows and Mac users—not just another run-of-the-mill ranking. Here's an insider's look into the criteria we valued in our quest:
Usability

Usability was at the forefront of our priorities because we strongly prefer tools that are user-friendly and make the task of partition recovery less daunting for the user. After all, who wants to wrestle with a confusing GUI in the middle of a data crisis?

Recovery capabilities

We looked for software that could handle various file systems, demonstrating proficiency when recovering both missing files and entire folders. We prioritized tools that could repair corrupted partition filesystems and fix errors. The ability to work seamlessly with RAID arrays, clone, backup, reconstruct or reformat file systems without losing data were significant factors in our selection process.
Operating system compatibility

Compatibility with a variety of operating systems was another criterion we held high. We tried selecting partition recovery tools with support for at least two major platforms. Unfortunately, such tools proved to be a rare breed, and we often encountered software that was tailored specifically for one platform, thus limiting its versatility. 

Price

We evaluated the balance between the price of the software and the functions it offered, taking into account the amount of free data recovery offered. Unsurprisingly, neither the most expensive nor completely free partition repair tools with data recovery capabilities are guaranteed to offer the best value for money. 
Top 8 Best Partition Recovery Tools
#
Let's see which partition recovery software tools have made the cut in our top eight list. Each of these tools has its own strengths, and we've taken the time to break them down for you so you can make an informed decision about the best one for your needs. 
Note:
Please be aware that our rankings aim to highlight both the best tools specifically designed for particular tasks, as well as comprehensive, all-in-one solutions. A lower placement on our list doesn't necessarily indicate that a tool is inferior, but rather reflects its unique strengths and focus areas. To get the most out of our list, we recommend paying close attention to the labels adjacent to each tool's name.
Help Us Improve This Article
Was the provided information useful? Your vote is important to use!
Key Points for Successful Partition Recovery
Follow these recommendations for the best chance of performing a successful recovery and repair:
Start with data recovery:

The initial step you should take is to prioritize data security and promptly recover data from the affected partition. This is a critical action before you venture into repairing a corrupted partition because there's a non-zero chance that your repair attempts could inadvertently cause further data loss. 

Be mindful of where your recovery tool is installed:

One crucial advice is to avoid installing your selected partition recovery software on the same disk partition that requires repair. Doing so could overwrite the lost information, which is a situation we're aiming to avoid. Preservation of data is paramount in any disk partition recovery task.

Restore data to a different drive:

If your partition or data loss issue stems from drive corruption, avoid simply restoring the data to another partition. Instead, restore it to an entirely separate drive to reduce the risk of repeating data loss.

Choose a reliable solution:

A lost partition can contain a lot of valuable data. Make your recovery efforts count by using reliable partition recovery software. Using inferior or untested methods risks the permanent loss of your formatted partition.
Additional Tools for Assessing Hard Drive Health
In addition to the best disk partition recovery and repair tools, it's worth exploring some other essential tools that can provide valuable insights into your hard drive's health. These tools can help you identify potential issues before they become significant problems, enabling you to take preventative measures and reduce the risk of data loss.  
Frequently Asked Questions
Yes, there are a few free bootable partition recovery tools available, and one of the noteworthy ones is DiskGenius, a reliable partition recovery tool that can help you recover lost data and manage disk partitions.
Indeed, there is. TestDisk is a prominent open-source partition recovery software that is extremely useful when it comes to recovering lost partitions and making non-booting disks bootable again.
As an open-source tool, TestDisk is technically the cheapest as it is completely free. However, if we consider value in terms of cost, features, and usability, then Disk Drill stands out. It offers a comprehensive suite of data recovery and protection tools for a reasonable price and wrapped in a highly intuitive user interface, making it an excellent value-for-money choice.
To recover a deleted partition, you need to:
Download Disk Drill.
Launch the software and select the disk where the partition was deleted.
Click "Search for lost data" to scan the disk.
Choose all missing files.
Click "Recover" to get them back.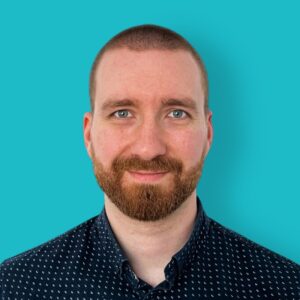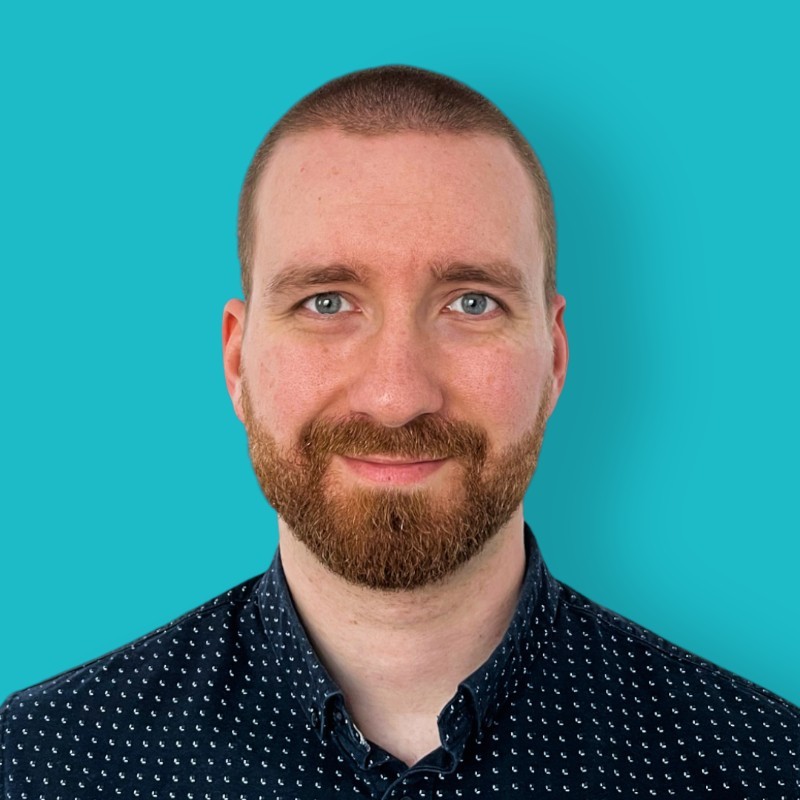 Author
David Morelo is a professional content writer with a specialization in data recovery. He spends his days helping users from around the world recover from data loss and address the numerous issues associated with it.
When not writing about data recovery techniques and solutions, he enjoys tinkering with new technology, working on personal projects, exploring the world on his bike, and, above all else, spending time with his family.
David's recent reviews
David's recent publishings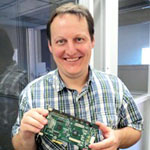 Yevgeniy Tolkunov
Approver
Frisco, Texas, United States
Yevgeniy Tolkunov is Hardware Engineer at ACE Data Recovery. Yevgeniy has a Master's Degree in Physics, Information Technology; 15+ years of experience.