Top 5 Best Video Recovery Software Solutions
Top 5 Best Video Recovery Software Solutions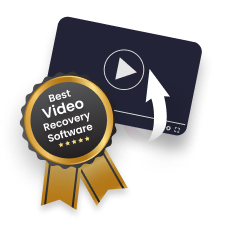 Panic can set in when you discover that important videos are suddenly missing from your computer or mobile device. Your best chance of getting your valuable data back is to use video recovery software as soon as you notice the missing files. We have put together a list of some of the best video recovery software applications so you don't waste valuable time playing around with inferior products.
User approval rate

Last update:
Criteria Used to Select the Best Software for Video File Recovery
We don't just flip a coin when selecting the best solutions for our software recommendation listicles, and the same is true for this one. Instead, our choices are always guided by several important factors.
Here's a sneak peek at the factors we've considered while sifting through the top contenders for the best video recovery app:
Our Inner Score

This isn't just some arbitrary number; it's a holistic evaluation derived from our hands-on test results and an in-depth assessment of each software's overall performance. Needless to say, it played a major role in our selection process when choosing video restoring software. 

Supported Video File Types

A good video file recovery software application should be able to handle an array of video file types, including MP4, AVI, MOV, and WMV files. Support for modern raw video file formats is something all serious videographers are always guaranteed to appreciate, which is why we took it into consideration as well.

Usability

We don't want you pulling your hair out trying to navigate through an overly complex user interface, so we prioritized video recovery software with a smooth, intuitive, and user-friendly graphical user interface (GUI). 

Operating System Compatibility

Our pick of the best video recovery software can run on at least Windows and macOS, including their latest versions, with Linux sometimes being supported too. This is important because data loss isn't limited to any specific platform.
Ability to Recover Large Files

Video files produced by modern smartphones, action cameras, DSLRs, and camcorders can be very large, and not every video recovery tool can handle that size while keeping the file structure intact. We made sure our top choices can!

Storage Compatibility

From SD cards to other types of storage, our chosen video file recovery software needs to work seamlessly with various storage devices, and it needs to scan all commonly used file systems, including NTFS, FAT, FAT32, APFS, HFS+, and even EXT2/3/4.

Price

Last but not least, the price tag matters. We're after value for money here. We evaluated the balance between the price and the features offered, keeping an eye out for those that offer free video recovery options or are completely free software.
Top 5 Video Recovery Software Solutions
#
Here is our list of the five best video recovery software applications. With these top-rated solutions, you should have no trouble getting your lost videos back.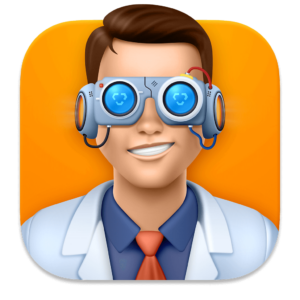 4.55 • Best choice for Windows users – The Windows version of Disk Drill empowers regular users to reliably recover all kinds of lost data with a few simple clicks.
Read full Disk Drill review
Distributed as
Freemium Some features are provided free of charge, but money is required to unlock the rest
Limitations
Recover up to 500 MB for free
Disk Drill emerges as the best video recovery software for beginners and advanced users alike. The application can recover a large number of video file formats, and it streamlines the recovery process with its modern user interface. 
Two for one. A single Disk Drill license lets you install the software on both Windows and macOS.

Support for raw video formats. Disk Drill leads the market in detecting and recovering professional raw video formats like Apple ProRes RAW.

Ease of use. With an intuitive interface and features such as dark mode, automatic saving of scan sessions, and the ability to resume scans, Disk Drill's usability is a clear winner.

Free recovery. The free version allows for recovery of up to 500 MB of data (Windows version only), making it an ideal choice for quick and cost-effective video recovery tasks.

File previews. You can preview your video files (and thus verify their recoverability) directly inside Disk Drill's user interface.
No phone support. While Disk Drill boasts a comprehensive database of support content on its blog and YouTube channel, the absence of phone support is unfortunate.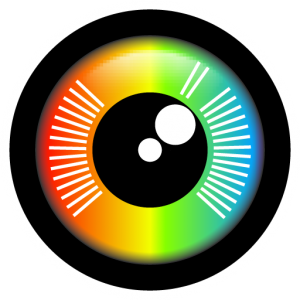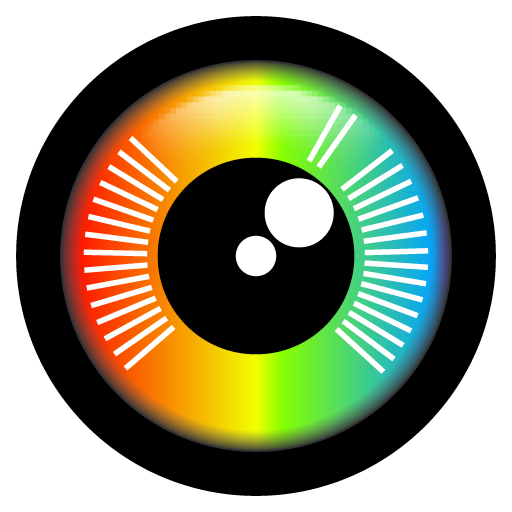 3.37 • Intimidating but rewarding at the same time – PhotoRec for Windows offers unbeatable value, but you need to overcome a steep learning curve to unlock it.
Read full PhotoRec review
Platforms
Windows macOS Linux
Distributed as
Free All features are provided free of charge, and the software can be used, studied, and modified without restriction
Limitations
Metadata recovery
PhotoRec is a robust and free video recovery software with advanced signature scanning capabilities that are held back only by its lackluster usability. 
Completely free. The program doesn't require any licensing thanks to its free price tag and open-source nature.

Capable signature scanner. The software supports a large number of video file signatures.

Works with raw storage devices. PhotoRec is capable of working with storage devices that lack a file system or refuse to mount, broadening its use cases.

No installation necessary. PhotoRec is a portable video recovery app that works without installation, so you can easily keep it on a USB flash drive, for example.
Underwhelming usability. PhotoRec isn't the most user-friendly video recovery software application, and its GUI could certainly be improved.

Manual updates necessary. Don't except PhotoRec to automatically find and download the latest update—that's not something the software can do.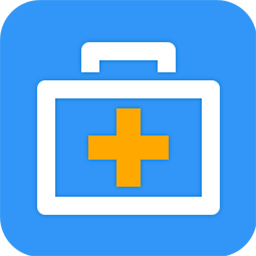 3.

EaseUS Data Recovery Wizard
3.85 • Popular for its trial recovery capabilities – Easy to use and capable of delivering solid results, EaseUS Data Recovery Wizard is good at what it does.
Read full EaseUS Data Recovery Wizard review
Distributed as
Freemium Some features are provided free of charge, but money is required to unlock the rest
Limitations
Recover up to 2 GB for free
Price range
$69.95...$499
EaseUS Data Recovery Wizard is an effective video recovery software solution that stands out mainly with its fast scanning speed and overall simplicity. 
Fast scanning. The software offers speedy scanning processes, ensuring users don't have to wait long for results.

User-friendly interface. EaseUS Data Recovery Wizard is one of the most user-friendly video recovery software applications around.

Discounts available. It's pretty easy to find attractive discounts that greatly increase the price of this software.
In-app ads. Be ready to see in-app ads when recovering lost videos with this software.

Expensive subscriptions. Unless you manage to snatch a great discount code, the monthly subscription plans can be very expensive in the long run.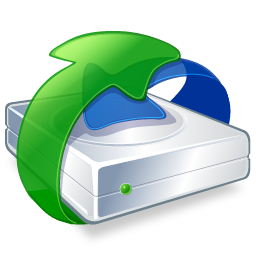 4.

R-Studio

Popular among professionals
3.88 • Empowering professionals; intimidating home users – R-Studio for Windows is a powerful data recovery software application, but regular home users may struggle to master it and put its capabilities to good use.
Read full R-Studio review
Platforms
Windows macOS Linux
Distributed as
Freemium Some features are provided free of charge, but money is required to unlock the rest
Limitations
Recover files smaller than 256 KB
Price range
$49.99...$899
R-Studio has cemented its reputation as a professional-grade video recovery software with its diverse features and robust performance. What's more, the application runs not just on Windows and macOS but also on Linux. 
Multi-platform support. R-Studio supports all major operating systems, including their older versions.

Fast scanning. For those who value time, R-Studio's scanning speed is among the fastest in the market.

Custom file formats. If you have a video in a rare file format, then you can teach R-Studio to recover it.
Developed for pros. The user interface can be quite complicated for average users, limiting its overall appeal.

Poor preview capabilities. R-Studio's preview function is rather limited, and it's not always possible to preview all recoverable files.

Issues with corrupted videos. R-Studio struggles with the recovery of partially corrupted photos and videos.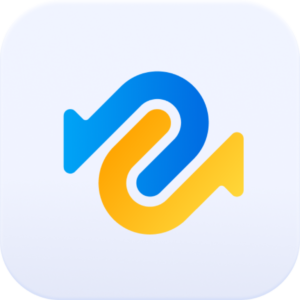 3.54 • Tenorshare 4DDiG Data Recovery Review: All That Glitters Is Not Gold – While Tenorshare 4DDiG Data Recovery software may seem like a shining gem for retrieving lost or deleted files, it's important to remember that all that glitters is not gold.
Read full Tenorshare 4DDiG review
Distributed as
Freemium Some features are provided free of charge, but money is required to unlock the rest
Price range
$45.95...$499
Tenorshare 4DDiG is a powerful video restoring software that's won over users with its modern interface and video repair capabilities. 
Modern UI. The software features a clean, easy-to-use interface that enhances user experience.

Video repair capabilities. Tenorshare 4DDiG is built to restore video content that refuses to play, making it one of the best app of its kind.
Recovery performance. For the cost, the overall recovery performance is lower than it should be.

No free recovery. Unlike some competitors, the free version only allows users to preview files, not recover them.

Misleading claims. Despite claims, it doesn't recognize 1,000 file signatures and sometimes struggles even with common formats.
Honorable Mentions
Wait! There's more! The following two video recovery software applications haven't made it to the top 5 list above, but they but they're hot on the heels and definitely worth a mention:
DiskDigger
Have you accidentally deleted a video on your Android phone and are now searching for an app to recover data from an SD card on Android? If so, then DiskDigger is a great choice because you can use it to scan your Android storage directly with a few taps. The DiskDigger app is available directly in the Google Play Store, and it doesn't require root permissions to work as intended (a PC version of DiskDigger also exists). Just know that video (and photo) recovery is its only strength—it won't help you recover any other files.
Recuva
It's always great to have more options to choose from when it comes to free video recovery software. Recuva is an excellent option for Windows users who don't want to spend any money to recover lost footage. It has an intuitive user interface and supports the most commonly used video file formats. More complicated video file loss situations are often too difficult for Recuva to solve, especially if they involve newer raw video files, but that's not exactly unexpected. For more information about this tool, read our full Recuva review.
Help Us Improve This Article
Was the provided information useful? Your vote is important to use!
The comparison table below provides an overview of all data recovery software applications that have made our list.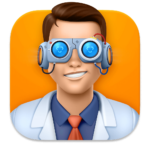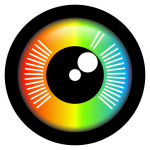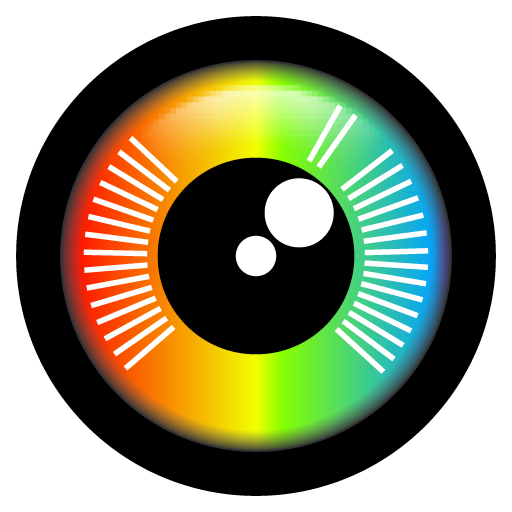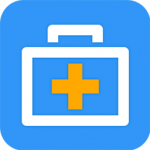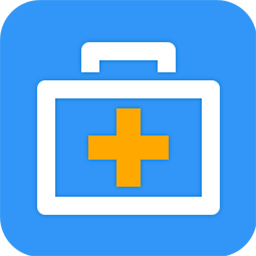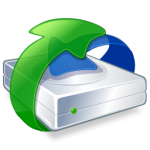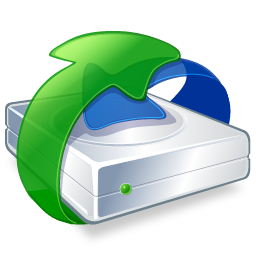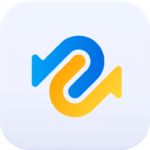 Feature
Disk Drill
PhotoRec
EaseUS Data Recovery Wizard
R-Studio
Tenorshare 4DDiG

Total Score

Free Sed ut perspiciatis unde omnis iste natus error sit voluptatem accusantium doloremque.

Requirements

Windows 10-11 (x64 only)
Windows XP-10, 11 (unofficial support)
Windows 7-11
Windows 2000-11
Windows 7-11

Clever in-depth scan

Quick scan

Distributed as

Freemium
Free
Freemium
Freemium
Freemium

Trial version available

Trial version limitations

Recover up to 500 MB for free
Freeware. No limits
Recover up to 2 GB for free
Recover files smaller than 256 KB
Preview only

Starting price

$89.00 / Perpetual
Free
$69.95 / 1 month
$49.99 / Perpetual
$45.95 / 1 month

See Plans & Pricing

Pricing details
Pricing details
Pricing details
Pricing details
Pricing details

Raw photo recovery

Video formats recovery

Document formats recovery

S.M.A.R.T.

Helpdesk support

Live chat

Phone support
What is Video Recovery Software?
Video recovery software is an application that can scan a digital storage device and recover lost or deleted data. In addition to the ability to recover videos, the software can get back any other type of deleted or lost files. The software takes advantage of the way modern operating systems delete information to effectively recover it.
When a file is deleted from a Windows or macOS system, logical access to the data is removed by the operating system. This makes the file unavailable to users but does not physically remove the data from its storage media. This space is marked as available for use by the system, and eventually the deleted file will be overwritten by new data.
Until the data is overwritten, the scanning algorithms used by video recovery software can repair the logical links to the deleted files. This makes the files accessible by the operating system and associated applications. Once a file has been overwritten by new data, it cannot be restored by recovery software. For this reason, you should stop using the storage device and attempt recovery as soon as you realize data has been lost to prevent it from being overwritten and lost forever.
You may also be able to recover your lost videos if you are in the habit of backing up your data. Regularly backing up your videos is considered best practice and is something you should be doing. In some cases, it can be the only way to get back a video that has been inadvertently deleted from your machine.
Why Did My Videos Disappear?
There's a myriad of reasons that can send your videos into the digital abyss. Here are some of the most common ones and a few tips on avoiding them:
Human Error:

An all-too-familiar foe, this culprit tops the chart of video file loss causes. Whether it's hitting 'delete' on the wrong files, emptying the Recycle Bin prematurely, or mistakenly formatting a storage device, these missteps can cause you to lose invaluable recordings in the blink of an eye. What is the best defense against this? Being more careful. More specifically, you need to exercise extra caution while handling any data-deleting activities on your system or storage devices. 

Viruses and Other Malware:

These digital nasties can wreak all sorts of havoc on your system, including the disappearance of your cherished video files. Minimize your risk by running a trustworthy antivirus tool on your devices. Exercise caution when connecting your storage devices to unfamiliar machines that might not have adequate protection.

File System Corruption:

Just like a VHS tape can degrade over time, modern storage devices can also experience data corruption as they go through numerous read-and-write cycles. A badly corrupted file system can render your video files unplayable, so you should regularly check your storage devices for errors. If you detect any, then we recommend you back up your data and, if possible, get a new storage device. 

Physical Damage:

Accidents happen, and they can lead to physical damage to your device or storage media. From spilled coffee to a hard drop, these can result in lost or inaccessible video files. Protect your devices with sturdy cases, avoid food and drink around them, and handle your storage media with care.
Frequently Asked Questions
The best completely free video recovery software is PhotoRec because it runs on all major operating systems, supports a large number of file formats, and has no limits whatsoever. 
Android users can restore missing files directly on their devices using DiskDigger. Alternatively, if the files are stored on a microSD card, they can remove it from the device and scan it using the best deleted video recovery software apps recommended in this article. 
You need to stop using the storage device on which the permanently deleted videos were located and then scan it using reliable video recovery software like Disk Drill, PhotoRec, or EaseUS Data Recovery Wizard. 
Deleted videos remain recoverable until they become overwritten by new data, which can happen almost immediately or after a very long time. 
Yes, there are several free tools that can help repair corrupted video files. Some of the most popular ones include Repair Video Master, VLC Media Player, DivXRepair, and DivFix++.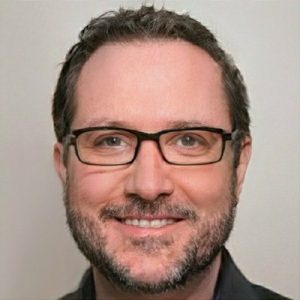 Author
34 publishings

Atlanta, GA
Jeff Cochin is a data management and recovery professional, who has been with Pandorarecovery for nine years and has always been an essential part of the team. Jeff also works as a technical writer at Macgasm, being a first hand in testing, trying and writing about big and small tech software.
Jeff's recent publishings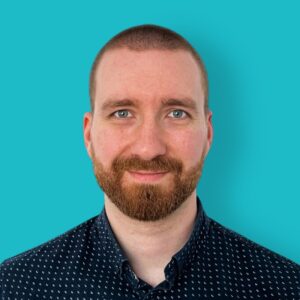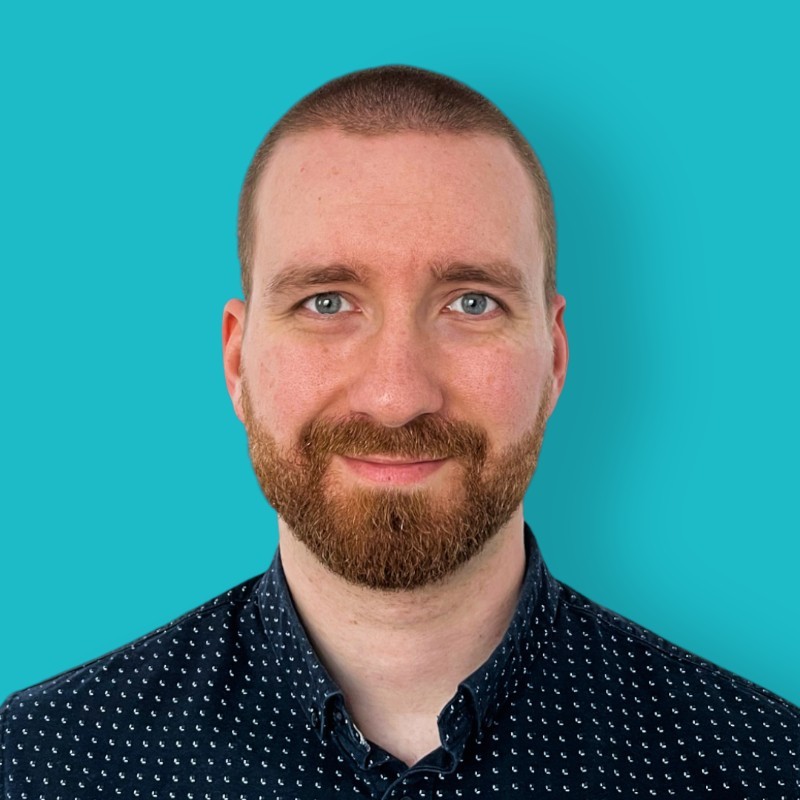 Co-author
David Morelo is a professional content writer with a specialization in data recovery. He spends his days helping users from around the world recover from data loss and address the numerous issues associated with it. When not writing about data recovery techniques and solutions, he enjoys tinkering with new technology, working on personal projects, exploring the world on his bike, and, above all else, spending time with his family.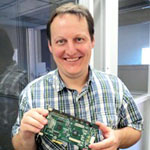 Yevgeniy Tolkunov
Approver
Frisco, Texas, United States
Yevgeniy Tolkunov is Hardware Engineer at ACE Data Recovery. Yevgeniy has a Master's Degree in Physics, Information Technology; 15+ years of experience.