Compare

We streamlined our evaluation parameters into several clear categories.

Compatibility

Recovery Rate

Usability

File Type Support

Speed

Found files and Recovery quality
200,000

Found files

196,799

Found files

PRO Version

$89.00 / Perpetual

Lifetime

Freeware

Read full Disk Drill review
Read full PhotoRec review
Introduction
Data recovery software is the #1 most effective solution for data loss (except for cases of physical damage). But there are dozens of data recovery software on the internet, and while they look similar on the surface – they differ in performance, features, and more. Our job at Pandora Recovery is to test and compare the most popular data recovery software so users can make the best choice for their situation.
For this article, we're comparing Disk Drill and PhotoRec for Windows. Both apps have their own loyal fans and come from highly respected developers. But which software is the right one for you? Read on the find out.
Disk Drill by Cleverfiles, Inc. is a highly regarded data recovery software known for its modern interface and powerful recovery capabilities. You've probably seen how-to articles demonstrating its use on the developer's website among other informative content. But is Disk Drill's reputation well-deserved, or is it just another marketing ploy? Read on to find out.
PhotoRec is a data recovery tool with a passionate fanbase thanks to its status as a 100% free open-source software. At first glance, PhotoRec looks like an outdated app – but it has one of the most powerful deep file signature scans on the market. But overall, how does it stack up to modern data recovery software like Disk Drill? Let's find out.
Top Disk Drill Pros
Two for one. When you buy Disk Drill for Windows, you also unlock Disk Drill for Mac.

RAID Array Recovery. The latest Disk Drill for Windows can recover RAID arrays including 0, 1, 5, 6, 10, 1E and JBOD.

Windows Storage Spaces recovery. Disk Drill offers support for Windows Storage Spaces (Simple, Two-way mirror, Three-way mirror, and Parity).
Top PhotoRec Pros
Completely free. There is no need to buy a license to recover files. The program is completely free.

Open source. PhotoRec is open source, so anyone can study its source code and make modifications to it if desired.

Optional graphical user interface. The Windows version of PhotoRec comes with an optional graphical user interface that makes it more accessible.
Top Disk Drill Cons
Phone support. No phone number to call for support is provided.

Bootable disks. The software doesn't have an option to create custom boot disks.

Recovery over a network. It's not possible to perform remote recovery over a network.
Top PhotoRec Cons
Interface slows down during scanning. When the scanning process starts, the user interface becomes a lot less responsive.

Window size settings. The software doesn't remember window size settings.

Rarely updated. The program rarely receives updates.
Pricing • Business model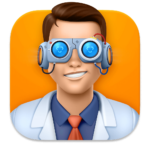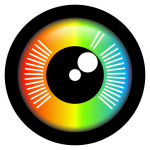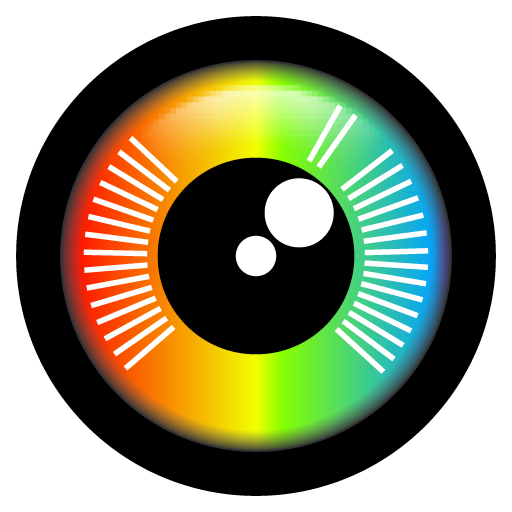 | | | | |
| --- | --- | --- | --- |
| 1 | Distributed as | Freemium | Free |
| 2 | Trial version available | | |
| 3 | Trial version limitations | Recover up to 500 MB for free | Freeware. No limits |
| 4 | Number of devices per license | | Unlimited |
| 5 | Starting price | $89.00/ Perpetual | Free |
| 6 | License model | Lifetime | Lifetime |
| 7 | No credit card to try | | |
| 8 | Money back guarantee | | |
| 9 | See Plans & Pricing | Pricing details | Pricing details |
As we mentioned in the introduction, PhotoRec is 100% free and open-source. You can recover as many files as you want without paying a cent.
On the other hand, Disk Drill is a freemium app. Users can recover up to 500 MB of data for free but will have to pay for a license if they want to restore more data.
As of this writing Disk Drill is offering a 2-for-1 deal where users can get both the Windows and Mac versions of the app for the price of one ($89). Disk Drill only offers lifetime licenses, so users only have to pay once to use it forever.
For users on a budget that need to restore more than 500 MB worth of data, PhotoRec is worth a shot. But the non-existent price tag comes with a few major limitations. We suggest you read on.
Data Recovery Performance
Data recovery software are only as good as their ability to recover data. In this section, we disregard factors like user interface and extra features in favor of boiling each software down to the essentials.
So which app is better at recovering data – Disk Drill or PhotoRec? Definitive answers below.
Clever In-Depth Scan of File Systems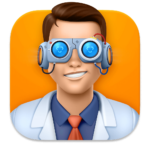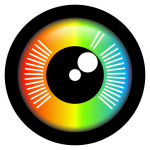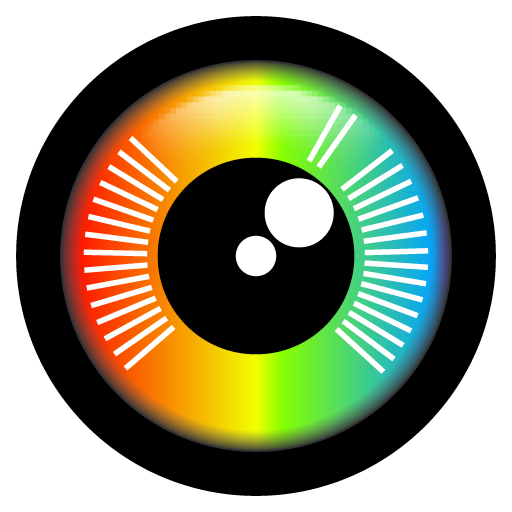 | | | | |
| --- | --- | --- | --- |
| 1 | FAT32 partitions | | |
| 2 | exFAT partitions | | |
| 3 | NTFS partitions | | |
| 4 | EXT4 partitions | | |
| 5 | HFS+ partitions | | |
| 6 | APFS partitions | | |
We were highly impressed with Disk Drill's Clever In-Depth Scan results as it succeeded in restoring the folder structure and file names from our FAT32, exFAT, and NTFS partitions, as well as most of our data. The Windows version of Disk Drill does not support deep scanning of non-Windows partitions like HFS+, APFS, and EXT4 – but remember that as of this writing, you can get both the Windows and Mac versions of Disk Drill for a price of one.
As you can see from the results, PhotoRec failed this test across the board. To be fair, PhotoRec does not have this ability because it always assumes that the file system is damaged. If you really want to have your folder structure and file names restored, go with Disk Drill.
Quick Scan of File Systems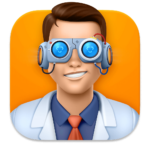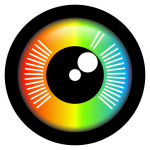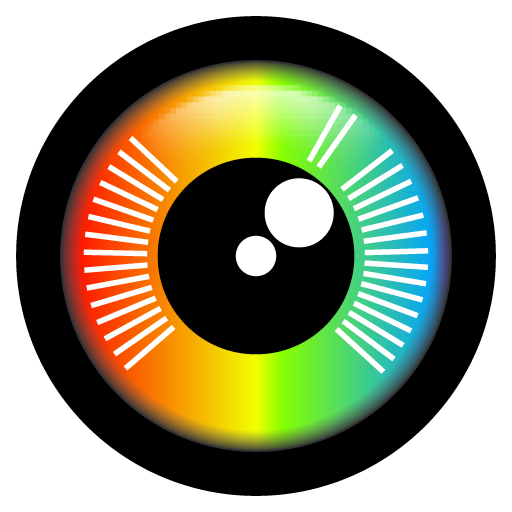 | | | | |
| --- | --- | --- | --- |
| 1 | FAT32 partitions | | |
| 2 | exFAT partitions | | |
| 3 | NTFS partitions | | |
| 4 | EXT4 partitions | | |
| 5 | HFS+ partitions | | |
| 6 | APFS partitions | | |
Next, we wanted to see Disk Drill and PhotoRec's Quick scan performance – how much recently deleted data can each software recover as fast as possible?
Disk Drill performed this test even better than the last – not only did it restore most of our data from our FAT32, exFAT, and NTFS partitions, it was even able to pull some data from our EXT4 partition. We found that pretty cool, but note that non-Windows file systems don't have much bearing in a Windows-based review.
Again, PhotoRec does not offer this feature. It actually has only one scan type only… But the performance of that one scan type is highly impressive – especially for a free software. More info on this in the next section.
But for situations where you suddenly realized you deleted something important and you need to restore those files ASAP, Disk Drill is the better tool.
Other Scan Types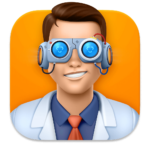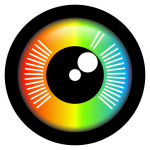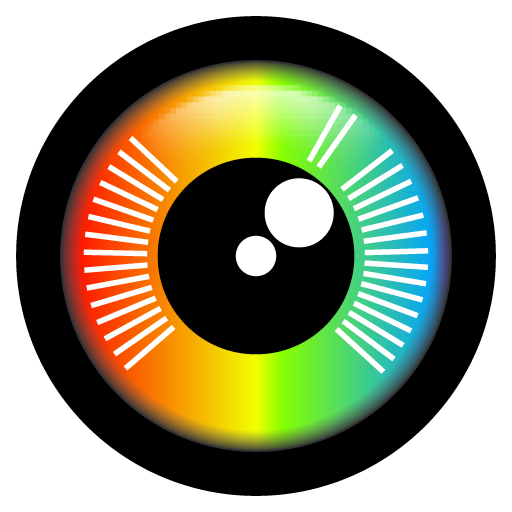 | | | | |
| --- | --- | --- | --- |
| 1 | The number of formats supported by deep scan | | |
| 2 | BitLocker support | | |
| 3 | Windows shadow copies scanning | | |
| 4 | Scan for lost partitions | | |
| 5 | Recovered files' labeling | | |
| 6 | Partial file recovery | | |
| 7 | Disk images: scan and recovery | | |
PhotoRec makes up for a lot of its weaknesses by providing a massive file signature database – this old-school-looking app recognizes over 480 file extensions. PhotoRec can also scan and recover disk images, which is great news for users with a failing drive and a tight budget.
However, Disk Drill provides all of that and more. Disk Drill boasts a similarly impressive database of file signatures, and it can even retrieve partial files (based on format) and recover lost partitions. It also provides excellent BitLocker support – you just need to input your password without exiting the app.
Neither Disk Drill nor PhotoRec supports Windows shadow copies. Overall, Disk Drill provides a consistent performance and a lot more options for users to address different data loss situations.
Real-Life Recovery Challenge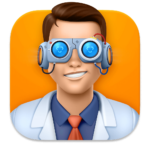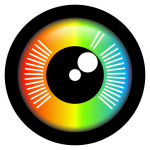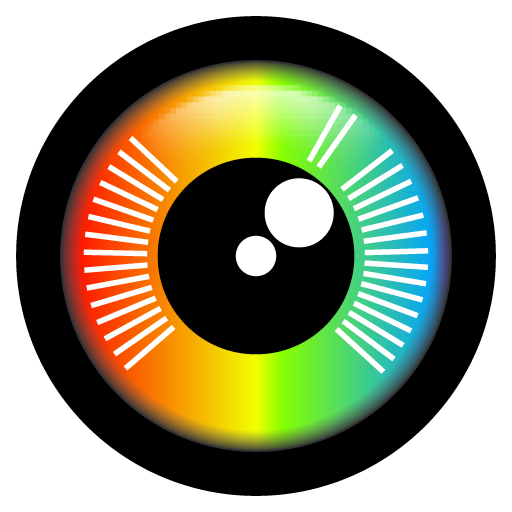 | | | | |
| --- | --- | --- | --- |
| 1 | Raw photo recovery | | |
| 2 | Video formats recovery | | |
| 3 | Document formats recovery | | |
In this section, we simply tried to recover as many documents, raw photos, and video files as we could with Disk Drill and then with PhotoRec. In each software's individual reviews, we noted how many formats of each file type they could recover. Here's a summary of the results:
Disk Drill performed brilliantly across the board. It recognized 34 out of the 37 raw photo file extensions we threw at it. It only struggled with .CRW, .EXR, and .INSP formats, which shouldn't be a major concern for most users. Disk Drill didn't just recognize a lot of formats, but it also restored most of our data that made up the supported file types. PhotoRec did not perform as well as Disk Drill did, but it did recognize our .CRW and .EXR files.
It's a similar story for video recovery. Disk Drill proved to be a good video recovery tool, showing great results for even professional-grade raw files like .BRAW. It's also an excellent tool for restoring Apple ProRes files. The only file types we weren't able to recover were .ARI, .ARX, and .R3D – which can be said for most data recovery software.
PhotoRec again didn't perform as well as Disk Drill in terms of the amount of data recovered, but it actually recognized more file types than its competitor. In fact, it recovered most of our .R3D files, which Disk Drill really struggled with. The only file type PhotoRec didn't recognize was .ARX.
As expected, Disk Drill pulled most of our document files without a problem, only struggling with our Microsoft Access file (.ACCDB). And again, PhotoRec didn't retrieve as much data as Disk Drill did overall, but it provided excellent support for .ACCDB files.
Feature Comparison
If Disk Drill and PhotoRec are still too similar after considering their data recovery performance against your needs, the Feature Comparison section will be your decision-maker.
What are your priorities? Do you need something easy to use? Do you need an app that supports the latest Windows version? Do you need a byte-to-byte backup tool for your failing drive? Find out which tool satisfies your specific needs using the intel below.
The Karma score shines a spotlight on the developers and their efforts in improving their app and keeping it up-to-date.
Cleverfiles, Inc., the makers of Disk Drill, update their app every 3 months – we appreciated this amount of dedication considering most data recovery software get updated every 6 months… If that. This means that the latest operating systems are always supported. They also publish all their changelogs on their website.
Also on the Cleverfiles website, users can find the aforementioned database of how-to articles featuring step-by-step instructions for recovering data with Disk Drill. Cleverfiles also provides users with helpdesk support and live chat support.
On the other hand, PhotoRec hasn't been updated since 2019 and likely won't be seeing any more official support anytime soon. Developer CGSecurity is super transparent about this fact, and honestly, it's already a great app for the $0 price tag. As such, don't expect to get any help if you encounter any problems. CGSecurity published a few helpful instructions on their website, but there haven't been many updates on that front either.
Usability is where it all falls apart for PhotoRec. The one reason why PhotoRec isn't as widely used as a free tool would be is because it has no GUI (graphical user interface). In other words, there's no screen with buttons you can click. Users have to retrieve their data entirely through a Command Prompt interface.
The lack of GUI means that PhotoRec doesn't offer any features that require a visual interface to work. You can't preview your files or sort them, there's no convenient session management, no visual source selection, etc.
On the other hand, Disk Drill is known for its excellent UX (user experience) design and provides everything PhotoRec doesn't. From source selection to previewing and sorting files, to the actual recovery – users can count on an intuitive and beginner-friendly experience.
Note that PhotoRec for Windows does offer an optional version with a graphical user interface, but it's nowhere near as elegant as Disk Drill's. The winner in this section is clear.
Both Disk Drill and PhotoRec provide standard device support – they work for internal and external hard drives and solid-state drives, as well as miscellaneous flash memory devices like USB pen drives and SD/microSD cards. Both apps also fully support unmountable partitions. Neither works for iOS and Android devices.
Disk Drill does provide basic RAID support, but it's far from the most impressive feature this app has to offer.
We again have to defend PhotoRec despite its low score for this section, as it is a free software. Don't expect too many quality-of-life features for this app.
Disk Drill, on the other hand, provides a lot of additional value for its price tag. The byte-to-byte backup feature is a super useful tool for users with failing drives, as it gives them the option to restore data from an image backup instead of the drive itself, which risks further damage.
Disk Drill designed an excellent session manager, so users can easily pause and play the recovery process and can even pick up from the last saved session. It also provides other quality-of-life features, such as recovery chance prediction, a way to monitor disk vitals, and more.
There are some data recovery software that offer a variety of extra features, but both Disk Drill and PhotoRec focused on making the core functionalities great.
That said, Disk Drill does provide S.M.A.R.T. (Self-Monitoring, Analysis and Reporting Technology) information, which allows users to view the health of any disk. It's more of a prevention tool, but it's a great way to pre-empt drive failure.
Wrapping Up
Disk Drill is the clear winner of this bout. Even if users are willing to take on PhotoRec's learning curve (or download the optional version with an interface), it's still only limited to scanning by file signature. Disk Drill is not only well-designed, but its deep scan, quick scan, and other scan types are too powerful even for PhotoRec's $0 price tag. PhotoRec also won't be updated anytime soon.
Our advice? Try PhotoRec to solve today's problem. But if your data really matters to you, invest in Disk Drill's lifetime license.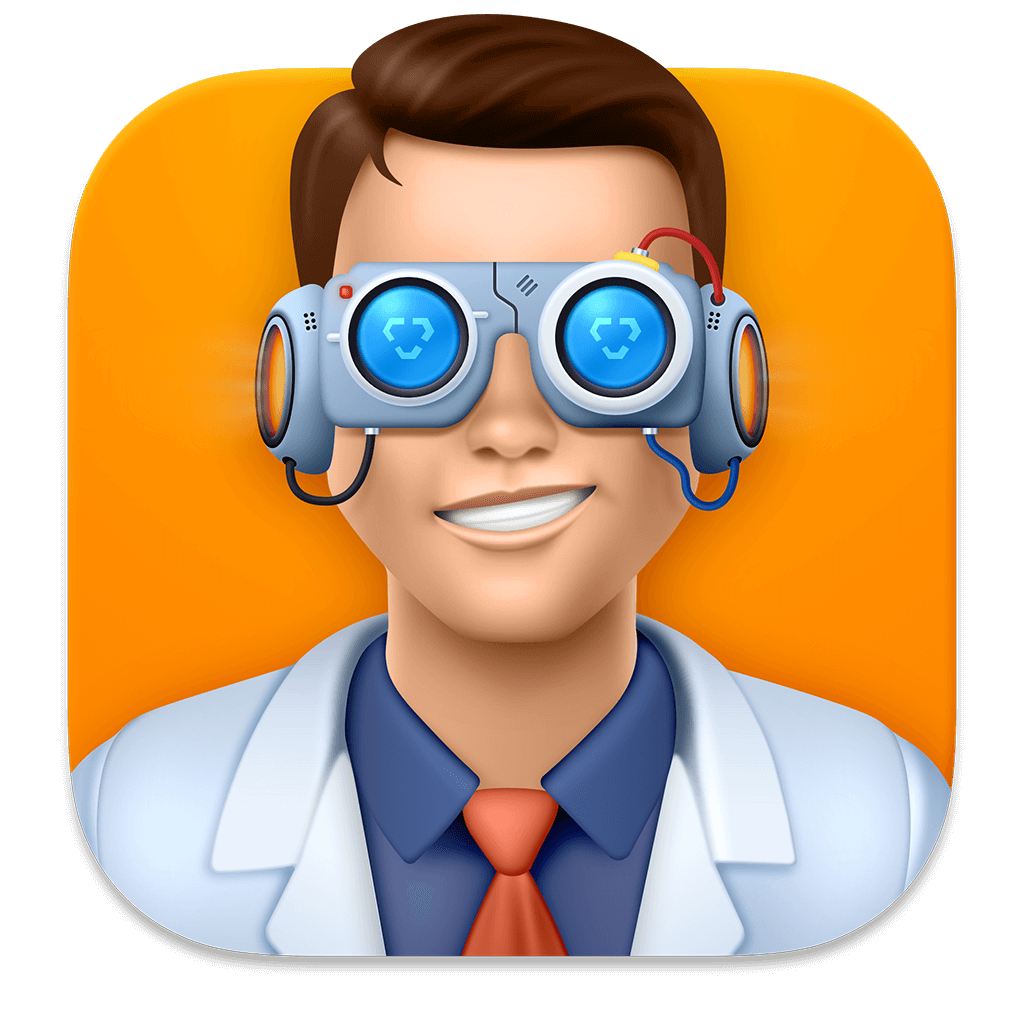 Disk Drill for Windows
4.55
Well-designed, superior user experience, powerful – Disk Drill is a data recovery software well worth its price tag.
Visit developer's website
Beautiful and beginner-friendly interface
Recovered most of our data with various file extensions
Affordable lifetime license
2-for-1 (get both Windows and Mac versions for the price of one)
100% free and open-source
Massive database of file signatures
Decent RAW file recovery including professional-grade
Start file recovery without interrupting the scan
More software comparisons
Not done window shopping? Disk Drill and PhotoRec aren't your only options and our work at Pandora Recovery is never done. We still have a lot of software comparisons, reviews, and alternatives to show you: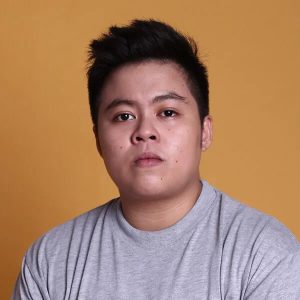 Author
Alejandro is a veteran writer with a rich background in technology. He worked part-time in his uncle's repair and recovery shop as a young boy, and now uses his experience and writing skills to produce content for multiple tech websites – specifically on the topic of data recovery. As an author for Pandora Recovery, he is constantly testing and experimenting with new tools and technology to help his readers find the best software for their needs.
Alejandro's recent review
Alejandro's recent publishings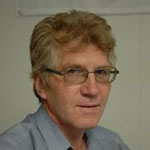 Nikolay Lankevich
Approver
Houston, Texas, United States
Nikolay Lankevich has over 15 years of strong experience in various fields and platform includes Disaster Recovery, Windows XP/7. System analysis, design, application (Inter/Intranet) development, and testing. Provided technical supports on desktop and laptops on Win-XP and Macintosh for about 2000 employees.