Top 5 Best Hard Drive Data Recovery Services
Top 5 Best Hard Drive Data Recovery Services
Data recovery services are like the spare tire in the trunk of your car. You hope you never have to use it, but when you need it you really need it! Just like you would have no way of getting home without that extra tire, a data recovery service might be your only hope of saving your data if you have a damaged or corrupted hard drive. Read on to find out more about data recovery services and what they can do for you.
What is a Data Recovery Service?
A hard drive recovery service is a company that specializes in the recovery of lost, damaged, or corrupted data. Many data recovery companies offer recovery software that can be used remotely, but their primary function is to physically repair and salvage the data from affected storage media. They may offer:
Data recovery software
In-lab recovery performed in a cleanroom environment
RAID and server recovery
Why Use a Data Recovery Service?
There are many reasons that you may need to use a data recovery service. Data recovery software can only restore data from devices that can still be logically accessed by the operating system. A data recovery service can perform hard drive recoveries on media that are physically damaged and is not able to be repaired with software alone. Some of the issues that can result in engaging a data recovery service include:
Human error – As with other types of data loss, physical damage is often caused by human error. Dropping a laptop or a removable hard drive can damage the device and make it unreadable.
Hardware failure – Over time, disk drives experience wear and tear that may eventually lead to their total failure. You may be alerted to impending failure by strange grinding or clicking noises coming from the drive.

Don't ignore these warnings! Back up the data on the device and consider retiring it in favor of a newer model.

Firmware corruption – A corrupt firmware update can cause a hard drive to become unreadable.
Environmental issues – Hard drives and storage media usually do not enjoy too much heat or humidity. Getting them wet or exposing them to excessive heat or sunlight can render the drive unusable and force you to use a data recovery service to access the information on them.
Power surges – A power spike can result in damage to a hard drive's read/write heads or the device's onboard electronics.
HONESTLY, I COULD BE MORE PISSED OFF ABOUT THE HARD DRIVE CORRUPTION, AND I'M STILL TRYING TO GET THE DATA BACK.. IT'S NOT EVEN LOSING 99% OF THE DATA THAT FRUSTRATES ME, IT'S MORE THE HOURS OF WORK WE'VE BEEN PUTTING INTO THIS PROJECT THAT'S JUST NOW SUDDENLY ALL GONE

•TaI• (@BackBoardFilms) April 14, 2020
If you have had these kinds of issues, you may need to make use of a disk recovery service. Here are some tips to help you find a good one.
The Best Recovery Services
Here is an overview of some quality data recovery services. We hope it helps you choose the best hard drive recovery service for your situation.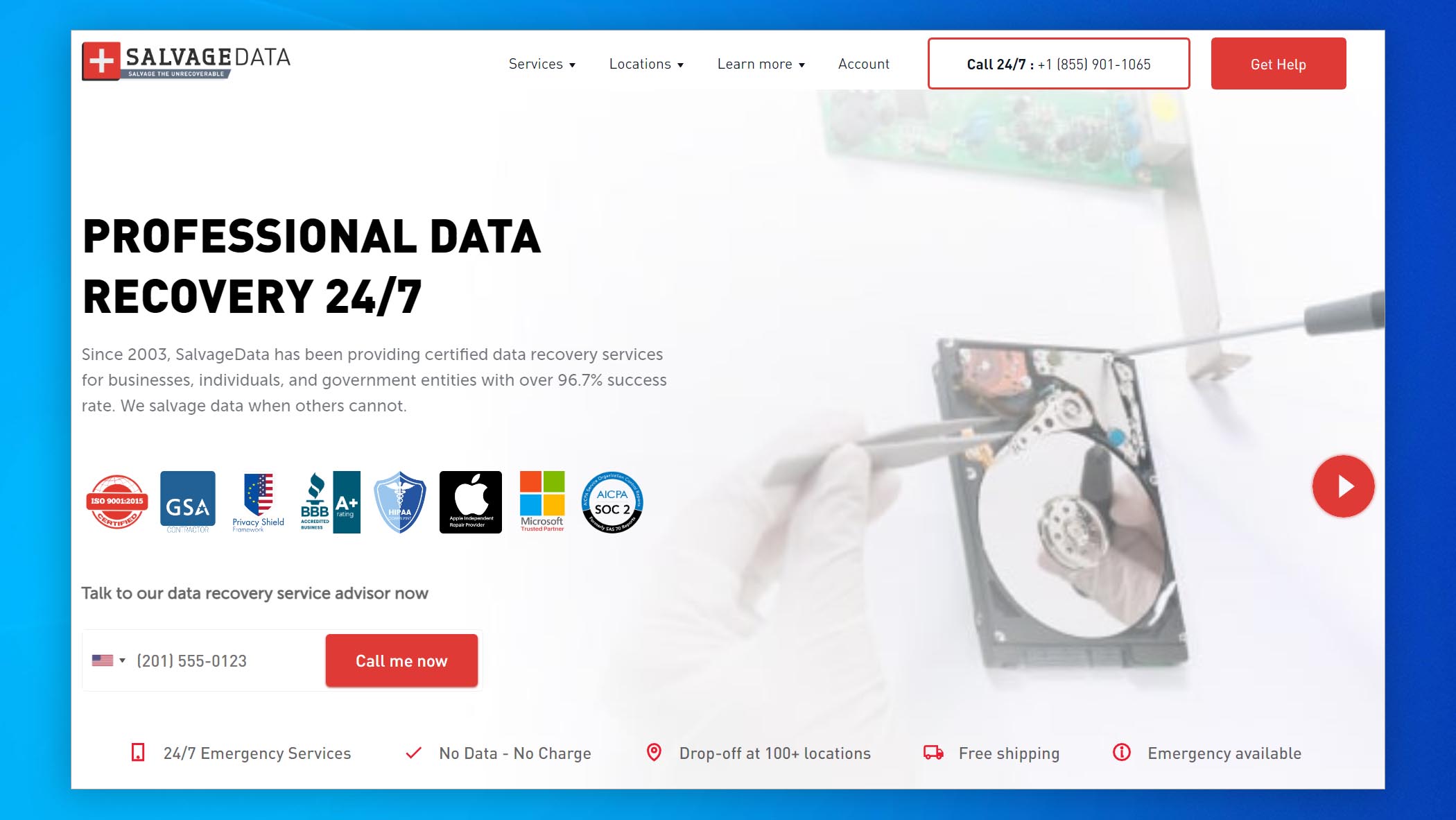 SalvageData has been providing quality data recovery services for over 15 years using technically advanced proprietary hardware and software solutions.
Range of services:
Data recovery and salvage on all types of digital storage devices
Tape recovery
RAID and onsite recovery
Memory card recovery
Certifications:
Certified ISO 14644-1 Class 5 Cleanroom
ISO-9001 Quality Certified
SOC III Security Certified
GSA government contractor
Overview:
SalvageData's confidence in its recovery capabilities led them to introduce the now industry-wide practice of not charging for failed recoveries in 2003. The company's goal is to constantly devise better recovery methods and tools.
They strive to exceed industry standards for security and media handling protocols and engage in regular external audits to maintain compliance. Expert technicians can get back data from damaged SSDs, hard drives, and virtually any other type of storage device.
Data can be returned to users via new storage devices or through downloads based on the volume of recovered information. In cases where recovery is impossible, the device will be securely destroyed or can be returned to the client if desired.
Locations:
The company is headquartered in Cleveland, Ohio and has over 50 local receiving and reviewing centers throughout North America.
Pricing:
Free estimates and no charge for failed recoveries.
Support:
Free, in-depth recovery evaluation
24/7 emergency recovery options
96% success rate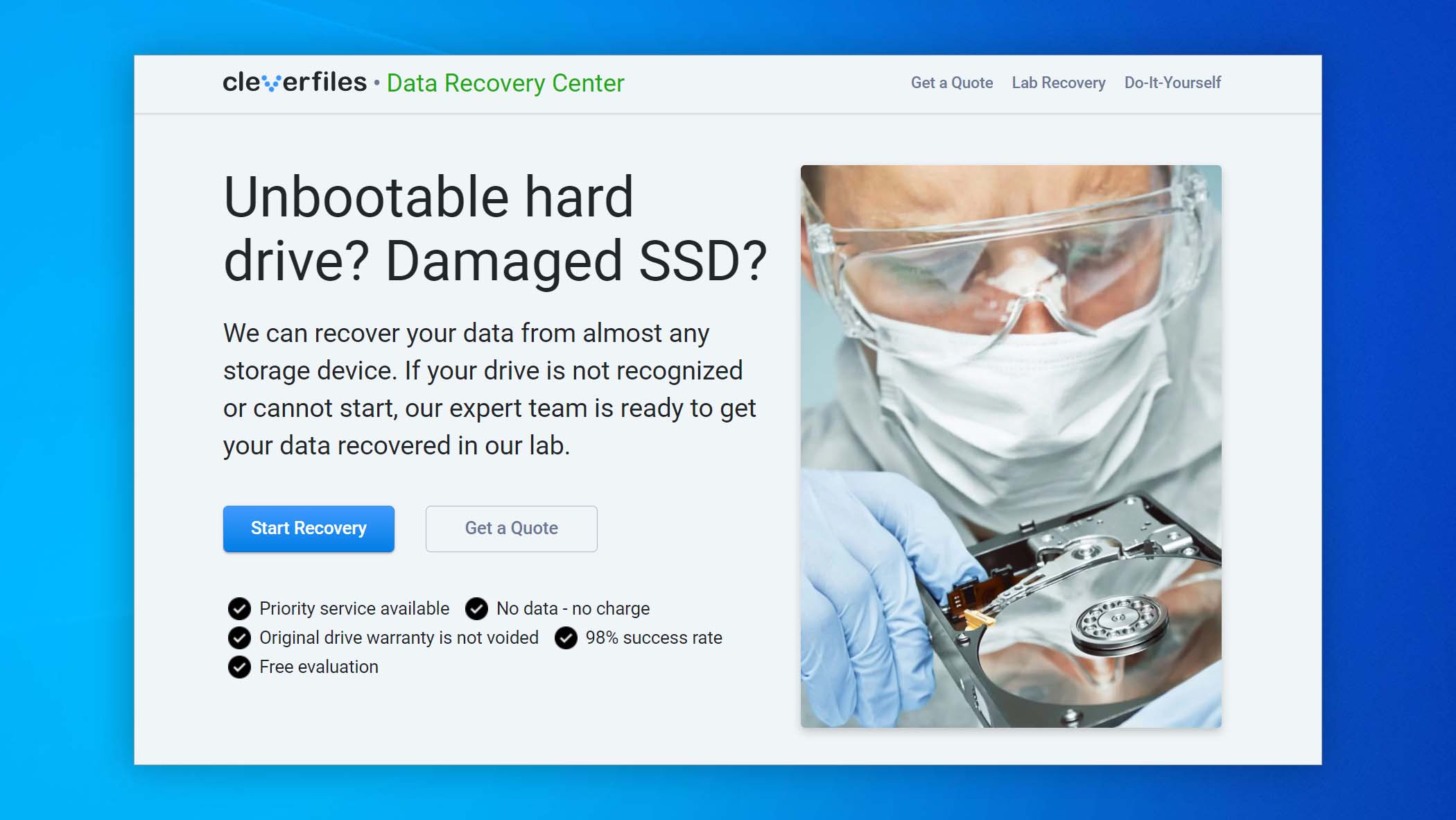 Ace provides a full range of data recovery services that can help customers save data from damaged or corrupted storage media.
Range of services:
Ace recovers data from all types of storage devices including RAID arrays, SSD drives, hard drives, and tape media
Tape duplication services on all types of current or obsolete technology
Computer forensics services geared toward protecting digital evidence
Emergency and onsite recovery services are provided 24 hours a day
Certifications:
Class 100 (ISO-14644-1 Class 5) clean rooms that are very close to being Class 10 equivalent during production
Microsoft Registered Partner, with extensive experience performing Microsoft Exchange® and Microsoft SQL® database recoveries
Overview:
Ace provides its customers with excellent recovery results through the use of their advanced technical expertise. They have a dedicated research and development team that creates leading-edge data recovery software, hardware, and recovery tools.
Their technology can recover data from failed SSDs with damaged metadata and access restricted system tracks on encrypted hard drives. The company has over 40 years of experience in the data recovery field.
All recovery operations are performed in-house on image copies made with proprietary Direct-Drive Access Reader (DDA Reader™) technology to prevent further damage to the media.
Locations:
Ace is headquartered in Dallas, Texas with recovery labs in Dallas, Houston, and Chicago. They have over 30 service centers spread out over the U.S. and Canada.
Pricing:
Free estimates and no charge for failed recoveries.
Support:
Free 24/7 phone consultation for price estimates
Onsite emergency recovery services
No data, no charge commitment if recovery fails
An over 98% rate of successful recoveries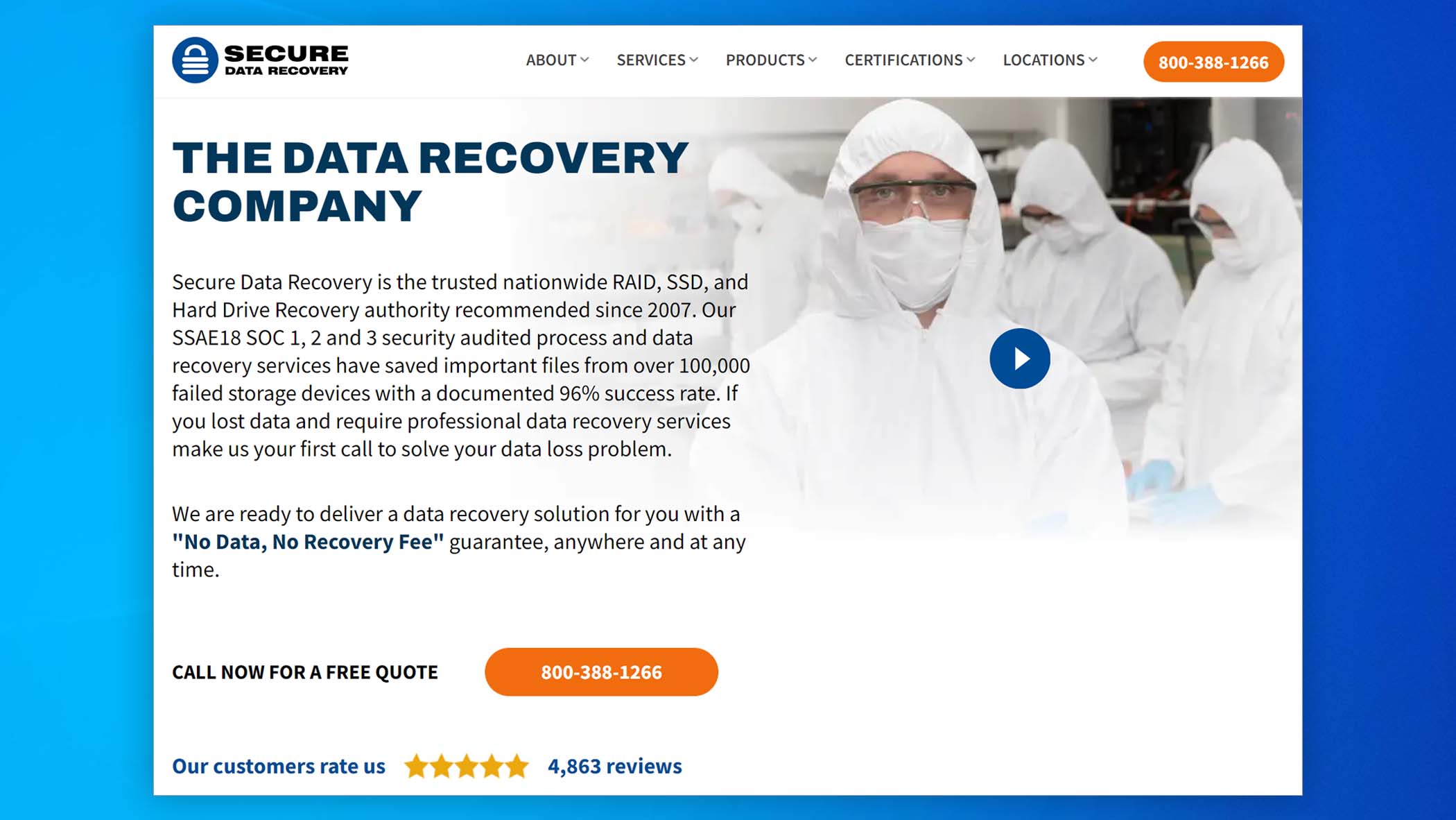 Secure Data Recovery offers users a transparent recovery process that emphasizes the privacy and security of your data.
Range of services:
Data Recovery
Digital Forensics
eDiscovery
Mobile Recovery
Certifications:
Class 10 ISO 4 Cleanroom
FIPS 140-2 Level 3 GDPR Compliant hard drives and USBs
GSA approved contractor
EU-U.S. privacy policy certified company
HIPAA Compliance
Overview:
Secure Data features a proactive research and development team that is continuously searching for new recovery methods. They will exhaust all recovery procedures before returning your media with no charge if it cannot be salvaged.
Emergency same-day service is available with technicians dedicated to the recovery process 24 hours per day. The emergency service averages 48 hours turn around time and retains the no data, no charge customer protection policy.
Secure Data also offers a line of hardware encrypted secure storage devices including flash drives and external hard drives. They can help keep confidential data safe and some of the devices can be unlocked with a smartphone.
Locations:
Secure Data operates offices in over 40 cities for customer drop-off and accepts devices shipped directly to their lab after a phone consultation.
Pricing:
Free estimates and no charge for failed recoveries.
Support:
Free in-lab evaluation of your storage device
No data, no charge consumer protection policy
24/7 phone assistance and online request submission
96% recovery success rate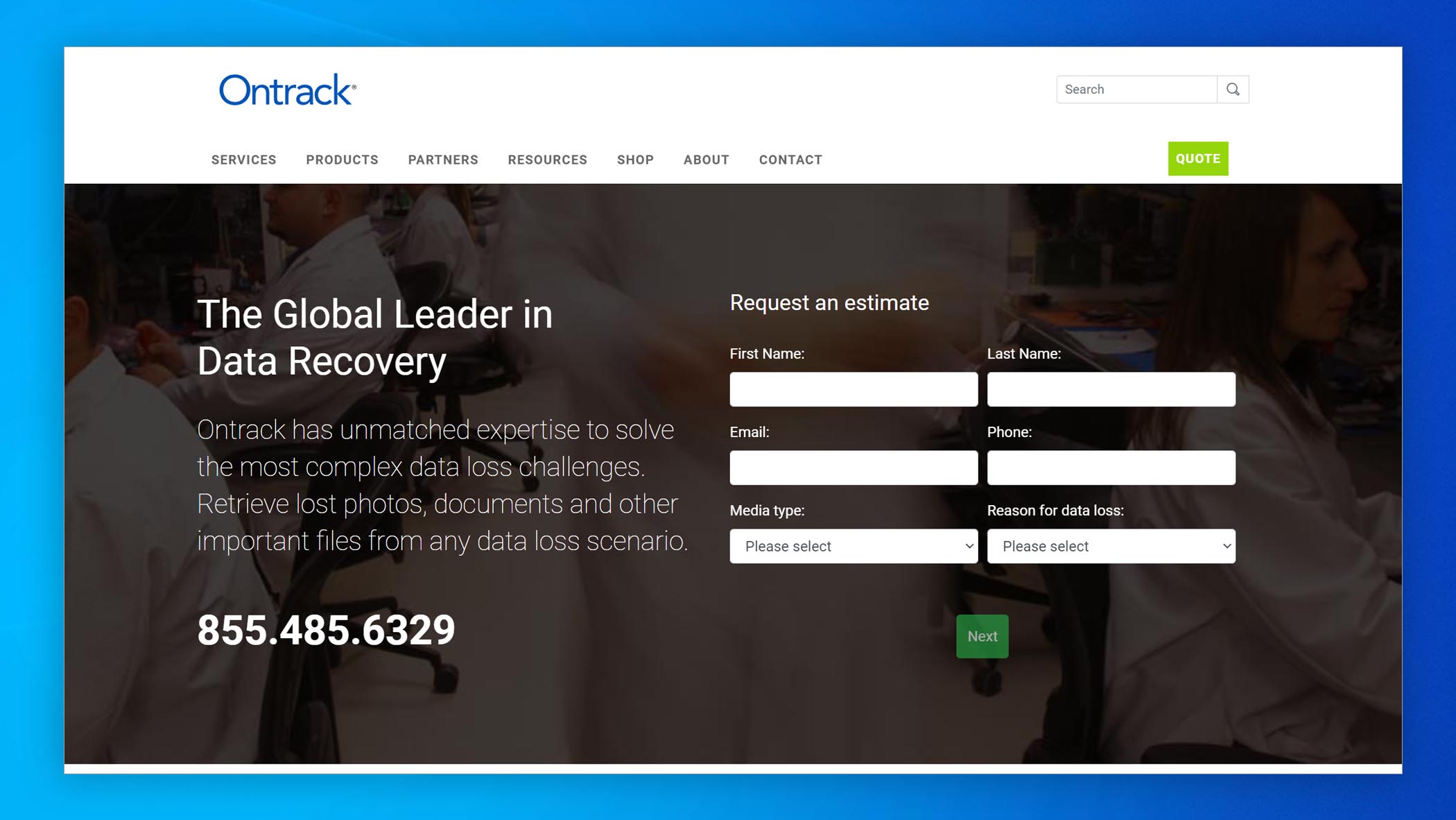 Ontrack has been in the business of data recovery since 1985 and also provides users with recovery software for home use.
Range of services:
Data recovery
Email extraction
eDiscovery
Data destruction
Mobile phone repair
Certifications:
Certified ISO-5 Class 100 Cleanroom
Provides a digitally signed Certificate of Erasure for auditing and compliance
Compliant with all state, federal and international data privacy regulations and guidelines
Overview:
Ontrack is a recovery company that has a global footprint with offices in Europe, Asia, and Australia. They offer 7-day standard, 3-day priority, and 24-hour emergency services to meet the needs of their customers.
The company specializes in secure data removal and provides 100% sanitization of hard drives and SSD devices. It conforms to all international guidelines for certifying compliant data destruction and uses industrial strength degaussers to remove magnetically stored data.
Ontrack can recover data from a wide variety of damaged devices including cloud instances, virtual servers, and RAID arrays. Its software offerings allow users to securely erase data or perform recovery themselves without having to ship their media.
Locations:
Headquartered in Washington D.C., the company has offices in over 25 other cities in the U.S. and around the world.
Pricing:
Contact the company for a free evaluation and an estimate of recovery costs.
Support:
90% success rate
Four-hour free evaluation
Online consultation scheduling
Free phone consultation
5. Gillware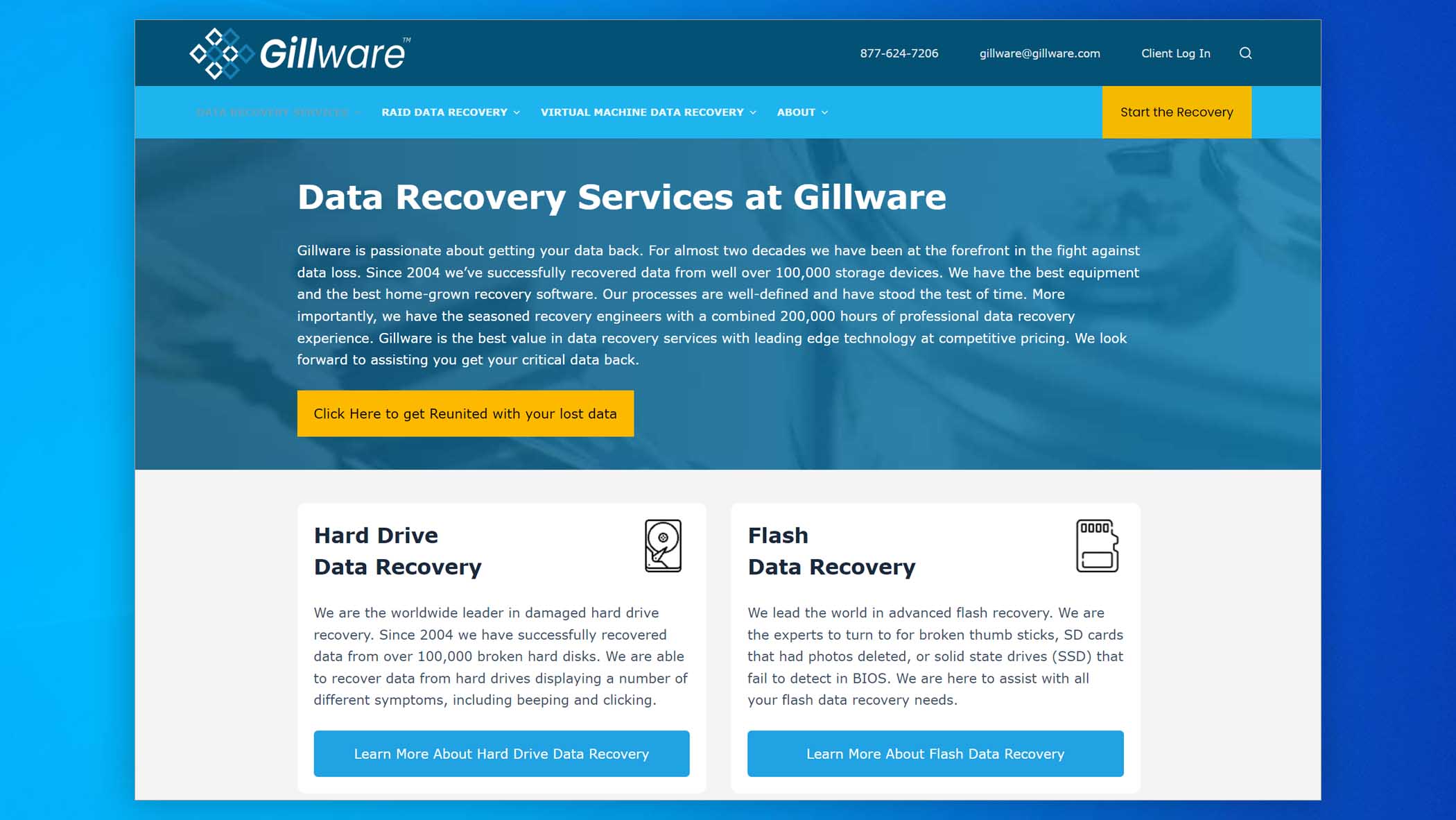 Gillware is an experienced data recovery service that can recover data from all types of damaged devices.
Range of services:
Hard drive RAID, virtual server, and flash data recovery
Emergency data recovery
Mobile device data recovery
Certifications:
Certified ISO-5 Class 100 Cleanroom
GSA contract holder with SOC 2 Type II audited data recovery facilities
Overview:
Gillware was formed by two brothers in 2004 to address their data loss issues. The company has grown and now employs recovery engineers with over 200,000 combined hours of data recovery experience.
Recovery is done with software and hardware that is created in-house to address the most difficult data recovery situations. Gillware prides itself on assisting other data recovery labs with complex recovery situations.
Data privacy and protection are hallmarks of Gillware recoveries. Your data is never exposed to the Internet and all employees are background checked and trained to respect customer privacy. Forensic copies of customer data are destroyed one week after the recovery is complete.
Locations:
Gillware is located in Madison, Wisconsin. They accept referrals from over 2,000 managed service providers located throughout the U.S.
Pricing:
Free estimates and no charge for failed recoveries.
Support:
Email and phone estimates during business hours
Free shipping to Gillware's recovery lab
Online chat support
What to Look For in Professional Data Recovery Services
There are some characteristics of a quality data recovery company that you should consider when searching for one to resolve your data loss situation. Keep these points in mind when selecting the hard drive data recovery service you will be trusting with your valuable data.
A reliable recovery company will not give you a "per GB" price for their services. They should be willing to provide a free estimate, but data recovery is a complicated procedure and circumstances may increase the original approximation.
The service should have certified cleanrooms in its recovery lab that provide a controlled environment in which to open drives and perform repairs. Lack of a cleanroom exposes devices to dust that can cause further damage or make it impossible to fix.

Don't use a service that does not have a cleanroom.

Most reputable data recovery services will return your damaged media at no charge if they cannot finish the recovery. Their experience should allow them to complete the majority of recoveries for which they provide estimates and accept media from a customer.
The security of your data while it is in the hands of the recovery service is another factor to consider. If clones of your media are made, what happens to the originals and any copies after your data is returned? The recovery company should be able to answer that question to your satisfaction.
Look for a service with a high recovery rate. You will probably only get one shot at recovering your data, so you want to go with a company that has a proven track record of success.
How Data Recovery Centers Work
Reputable data recovery centers share many common characteristics. Here's how they will process a typical recovery request.
Initial consultation – The user defines the problem they are facing and specifies what data they want to be recovered from the device.
Technical evaluation – The unique fingerprint of the storage device needs to be understood and kept in mind during recovery. A technical evaluation will check the power supply and sometimes the fix can be as simple as replacing a fuse. After power is supplied to the device, the technician will listen for the clicking sounds that indicate problems with the read/write heads.
Verification – Once the service settles on a recovery strategy, the device will likely be opened in its cleanroom. Firmware chips may be replaced and the technician will have the necessary access to the servo track.
Drive cloning – If the damaged drive can be put into a semi-operational state, the technician will try to clone the drive. This critical step determines if your data can be saved from the device.
How is the Price of Services Determined?
The cost of having data restored by a recovery service can vary widely. The main factors that affect the price are:
Size of the device;
Amount of data that needs to be recovered;
The extent of damage the drive has experienced;
The specific technical solutions that must be employed to restore the data;
The time spent by technicians in solving the problem.
Some of these factors cannot be known before the recovery is performed. This is the reason that services give an estimate for the recovery instead of a fixed price.
Which Data Can't Be Recovered?
Data that has been overwritten by the operating system cannot be restored by a recovery service. Once a storage location is reused to save new information, the previous contents are no longer available for recovery.
In cases where your device is still operational, you may be able to use 
data recovery software
 to restore accidentally deleted files. Recovery software can get back deleted data as long as there is no mechanical damage to the device and the operating system can still access it. You can opt for reliable commercial solutions like 
Disk Drill
 which offer versions for Windows and Mac computers. There are also freeware alternatives such as 
TestDisk
 or 
Recuva
 that offer less functionality and reliability.
Frequently Asked Questions
Many recovery services will provide their customers with a listing of the files that can be recovered from their device. While they guarantee the privacy of your data, they may be legally and ethically required to report data that indicates criminal activity is occurring to the appropriate authorities.
The loss of any data can be a problem, but lost business data can pose more issues than personal information. Data that is vital to a company's survival can be on a damaged drive and having a reliable data recovery partner can be instrumental in getting it back. It's worth checking out some competing recovery services before encountering a situation that requires their help.
A cleanroom is an environmentally controlled room that is used by the technicians at recovery services to open and perform repairs on hard drives and storage devices. The room is positively pressured so an accidental puncture will result in the air leaving the room rather than entering with potential pollutants. It features filters to eliminate the dust particles that can corrupt an open drive. Workers are usually required to wear special, lint-free gear when inside the cleanroom.
Conclusion
When you cannot recover your lost data with recovery software like Disk Drill, you may need to engage a data recovery service. All of the services we looked at offer free estimates so you can shop around for the best deal. One point to keep in mind is that you may only have one shot at recovering your valuable data from a damaged drive. For that reason, go with a company that has a reputation for success rather than looking for the least expensive solution.
Help Us Improve This Article
Was the provided information useful? Your vote is important to use!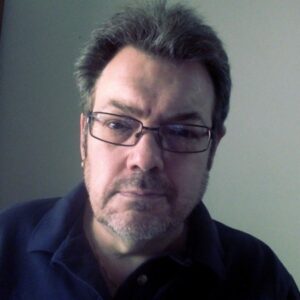 Author
Robert is a freelance writer and technology enthusiast who graduated from Pace University in New York with a degree in Computer Science in 1992. He is a former computer specialist at IBM. During his long career in IT, he has worked for a number of major service providers in various roles related to data storage, management, and protection.
Robert's recent publishings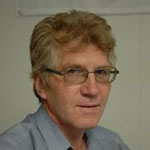 Nikolay Lankevich
Approver
Houston, Texas, United States
Nikolay Lankevich has over 15 years of strong experience in various fields and platform includes Disaster Recovery, Windows XP/7. System analysis, design, application (Inter/Intranet) development, and testing. Provided technical supports on desktop and laptops on Win-XP and Macintosh for about 2000 employees.