How to Recover Deleted Photos From SanDisk SD Card
SanDisk SD cards are a reliable storage option for photographers. Trusted, affordable, and widely available, there are hardly any reasons that would cause you to think otherwise. But, like any other brand of SD cards, they are susceptible to data loss when general problems arise.
If you've lost some of your photos, don't be discouraged. In many cases, you can easily get some (or all) of them back. Read on to learn how to recover deleted photos from a SanDisk SD card.
Can You Recover Deleted Pictures from a SanDisk Memory Card?
Yes, it is possible to recover deleted photos from a SanDisk memory card. SanDisk memory card recovery can be performed using specialized software that can scan for permanently deleted photos and recover them to a safe storage location.
However, your deleted photos will not stick around forever. The physical location at which your data is stored will be marked as available, allowing new data to be written there. If new data overwrites your photos, they will become unrecoverable.
Common Causes of Photo Loss from SanDisk Memory Cards
Before you start recovering your deleted photos, you must understand what caused them to become lost in the first place. In doing so, you can increase your chances of successful recovery, as understanding the root cause of the problem can help avoid it being repeated.
Here are the most common causes of photo loss from SanDisk memory cards:
😟 Accidental deletion – Human error is common and it's nothing to be ashamed of. Accidentally deleted photos can easily be recovered as long as you act quickly.
🧹 Accidental formatting – If you're a bit unsure and end up accidentally formatting your SanDisk SD card, you can still recover the files. Check out our guide on how to recover a formatted SD card for more info.
⚠️ Memory card corruption – SanDisk memory cards can become corrupted when you don't eject or remove them safely before important processes (such as formatting) have time to finish.
💥 Hardware failure – SD card readers and USB hubs are two points of failure that could stop working while you're transferring data, resulting in some of your data becoming lost.
Pre-Recovery Precautions: What You Should Do Before Attempting Photo Recovery
When it comes to data recovery, there are some important steps you need to take to avoid your photos becoming permanently unrecoverable. Here are some of the most important ones:
🛑 Stop using the SD card – Continued use of the SanDisk SD card can lead to your photos being overwritten by new data. Once overwritten, it becomes impossible to get them back.
👍 Use a high-quality SD card reader – While the affordability of cheap SD card readers may be appealing, it may end up costing you your photos. Invest in a good quality SD card reader that uses reliable hardware.
🙂 Use capable data recovery software – Not all data recovery software is created equal. Do yourself a favor and choose one that excels in recovering data from SD cards. Need to find one fast? Check out our software picker for tailored recommendations.
🔧 Avoid fixing it until after recovery – If your SD card shows signs of corruption, it may be tempting to try and fix the SanDisk SD card right away, but you may end up causing some data to become unrecoverable in the process. Wait until after photo recovery is finished to implement any solutions.
How to Recover Photos from a SanDisk Memory Card
The best way to recover photos from a SanDisk SD card is by using data recovery software. But, as we've mentioned, the software you choose has a huge impact on your success rate.
We understand that the internet is full of data recovery tools that overpromise and underdeliver. Therefore, as part of our mission to help you recover as much of your data as possible, we seek out the various data recovery solutions available on the market and put them through an in-depth testing process. The results give us an unbiased, fact-based outlook of where each application excels and falls short.
When it comes to SanDisk memory card data recovery, the ideal data recovery tool should have:
Support for various photo and video file types – Different camera brands use different file formats. A data recovery tool worth its money will support the recovery of a wide selection of photo and video file types, including raw ones like NEF, NRW, and CR2.
Various scanning modes – There is more than one way to find and recover data. One of the most effective ways is file reconstruction by file type. The more scanning modes a data recovery tool has, the more data that can be found.
Built-in preview feature – While you can get away without this, an easy-to-use built-in preview option helps tremendously, especially when scouring through a bunch of photos to find which ones you want to recover.
Method 1: Using Disk Drill
Disk Drill is an excellent recovery app that works well as SanDisk photo recovery software. Lost photos are a simple task for Disk Drill, as it's equipped with powerful scanning abilities that utilize quick, deep, and signature scan modes, allowing for recovery using the underlying file system or file signature in cases where the file system is unusable.
Disk Drill's user interface did not hold us back. In fact, everything was easily accessible, making the entire process pain-free. The addition of extra view modes (namely the Icon view) made it extremely easy to quickly scan our photos to see which ones have a better chance of recovery.
Here's a demonstration of how to recover deleted photos from a SanDisk SD card using Disk Drill:
Download and install Disk Drill.
Connect and select your SanDisk SD card from the list of devices. Click Search for lost data.
Click Review found items once the scan is complete. You can also click the blue 'Pictures' icon to see all of the images that were found straight away. Or, recover everything by clicking Recover all.
Select the deleted photos you want to recover from the SanDisk SD card. Be sure to make use of the preview panel and recovery chance indicators to understand what data has the best chance of recovery. When you're ready, click Recover.
Select a suitable recovery location (not on the same SD card) and click Next.
Method 2: Using PhotoRec
If you're looking for a free SanDisk data recovery software alternative, PhotoRec is our recommendation. It's an open-source data recovery application developed by software developer Christophe Grenier that can recover photos from SanDisk SD card with ease. Although it was initially only usable through a command-line interface, it now has a graphical user interface to make the recovery process more convenient.
However, as we highlight in our Disk Drill vs PhotoRec comparison, PhotoRec does not support quick or clever scanning. Instead, it relies exclusively on its signature scanner, which supports around 480 file types. Even so, it shows promising recovery performance, especially with raw photo recovery where it scored 69% in our testing.
Although outperformed by Disk Drill, PhotoRec is a great option if you need to recover deleted photos from a SanDisk SD card on a budget.
Here's a quick look at photo recovery using PhotoRec:
Download and unzip PhotoRec. Open qphotorec_win.
Select the SanDisk SD card from the dropdown list.
Select the SD card with the label [Whole disk].
Select the file system and select a recovery location.
Click Search.
Dealing with a Corrupted SanDisk Memory Card
SanDisk SD cards can be corrupted, resulting in some of your pictures becoming deleted. After performing corrupted SD card recovery to restore your deleted pictures, you can begin addressing the issues with your corrupted SanDisk SD card.
Try a different card reader – A damaged SD card reader won't display the contents of your SD card correctly. Switching to a different card reader may be enough to fix the issue.
Check the card contacts – A physical connection can only be established when the SD card is making contact with your card reader. Make sure it's free of dust and lint that could cause a physical build-up.
Use SanDisk's RescuePro software – SanDisk recommends SanDisk RescuePRO if you need to recover your SanDisk memory card that has suffered from corruption.
Try formatting the card – Formatting is generally the most efficient way of repairing the card after SanDisk card recovery. Using Disk Management, you can quick format the SD card to fix logical corruption.
Use CHKDSK utility – CheckDisk can be used for SanDisk card recovery as it targets and fixes issues relating to your SD card's file system. Running the command

chkdsk *: /r

in Command Prompt, Windows PowerShell, or Terminal is enough for SD recovery using CheckDisk.
Contact data recovery services – When data recovery software isn't enough to get your data back, we recommend leaving it to the professionals. Our list of the best data recovery services is a good place to start, as most of the options also service SD cards.
Once your corrupted SanDisk memory card is repaired, consider implementing a backup schedule so you always have a working copy of your data in case anything goes wrong.
Frequently Asked Questions
How to perform a SanDisk photo recovery?
You can perform SanDisk photo recovery using specialized data recovery software, like Disk Drill:
Download and install Disk Drill.
Connect your SanDisk SD card to the PC.
Select your SanDisk SD card from the device list and scan it.
Mark the deleted photos that you want to recover from the SanDisk SD card.
Choose a suitable location to store the files.
What is the best SanDisk memory card recovery software?
Our tests show that Disk Drill is the best SanDisk memory card recovery software as it demonstrated a high level of success in recovering our deleted photos.
How to recover deleted photos from SanDisk SD card without a computer?
If you need to recover files from a SanDisk SD card without a computer, you can try connecting that SD card to a mobile device and using an Android data recovery app. Our suggestion is DiskDigger for Android, as the free version can be used to recover photos (and videos with root access). If that's not possible, we suggest using a data recovery service.
Conclusion
If you need to recover deleted photos from your SanDisk SD card, you need to act quickly and use a data recovery tool with a good track record. Disk Drill is our first choice, as it was able to recover 100% of our lost photo files in our tests. Our next pick is PhotoRec, a community-favorite data recovery tool that's completely free and open-source. If neither of these options appeals to you, check out our full list of the best data recovery software instead.
Help Us Improve This Article
Was the provided information useful? Your vote is important to use!
22234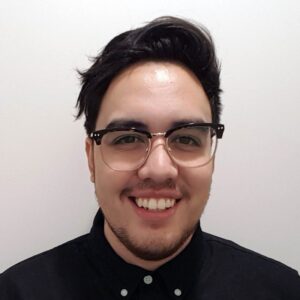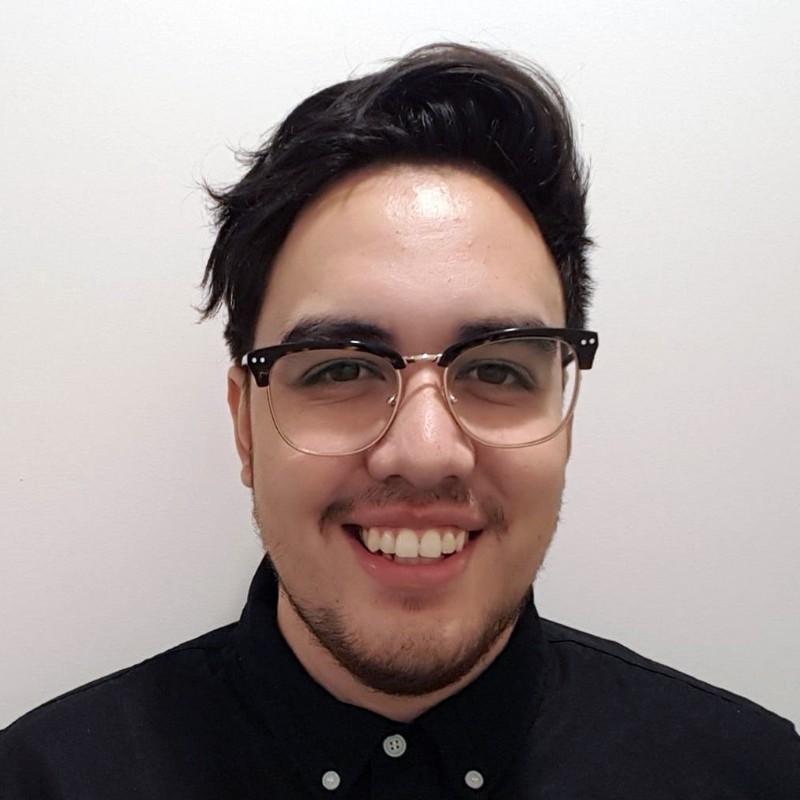 Author
42 publishings
Auckland, New Zealand
Jordan Jamieson-Mane is a content writer with a focus on technology-related content. He has spent much of his life studying and working with all types of technology. During his time as a writer, he has written countless articles in the field of data recovery, breaking down complex topics into articles that are easy to understand.
When he's not writing articles on data recovery, Jordan enjoys traveling the world, reading books, and building websites.
Jordan's recent reviews
Jordan's recent publishings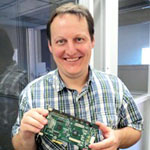 Yevgeniy Tolkunov
Approver
Frisco, Texas, United States
Yevgeniy Tolkunov is Hardware Engineer at ACE Data Recovery. Yevgeniy has a Master's Degree in Physics, Information Technology; 15+ years of experience.