How to Recover Deleted Photos from Nikon Camera
How to Recover Deleted Photos from Nikon Camera
Did you delete some of the photos on your Nikon camera that you weren't supposed to? Whether it was accidental or purposeful, you need to act quickly in order to get your photos back before it's too late.
But, did you know that you can recover deleted photos from a Nikon camera? We'll explain how this is possible and what you need to do to restore your lost photos.
Can I Recover Deleted Photos from Nikon Camera?
Yes, it is possible to restore deleted photos on a Nikon camera, but the recoverability of your data depends on a few factors, such as how the data loss happened, how much time has passed since the data loss event occurred, and whether or not the memory card has been used since the data was lost.
Once a file is deleted, the physical location of where that file was stored is marked as available for rewriting and the reference to the file itself is deleted. Without this reference, native file management programs like File Explorer won't be able to find the data. The data itself still remains on the storage device for a limited time, giving you a chance to recover it.
If you leave the data in its current state for too long, your data may be overwritten, causing it to become unrecoverable. Because of this, it's imperative that you perform Nikon deleted photo recovery as early as possible to ensure the highest chance of success.
List of common Nikon camera models

List of common memory card types

DLSR models: D6, D780, D850, D3300, D3400, D3500, D5300, D5300, D5600, D7500

Compact models: COOLPIX P950, COOLPIX A1000, COOLPIX B600, COOLPIX P1000, COOLPIX B500

Mirrorless models: Zfc, Z5, Z6, Z7, Z8, Z9, Z30, Z50

SD, microSD, microSDHC, microSDXC, SDUC, CF, CFast, CFExpress.
How to Recover Deleted Photos from Nikon Camera
Now that you're aware recovery is possible, how do you go about it? Well, you need to make sure you're using an SD card recovery software tool that can not only recover the photos but recover them well. As part of our goal to help you recover as many photos from your Nikon camera as possible, we've hand-selected two recovery solutions that we believe are the most effective in almost any data loss situation.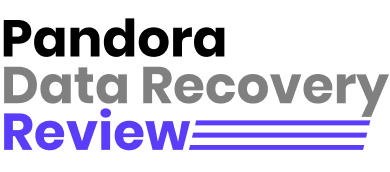 Our Windows and Mac data recovery reviews are unlike anything you would find on other websites, as they're put through an extensive testing process that reveals everything you need to know before you download. The results of our tests equip us with objective insights that we can then pass on to you. By reading our reviews and comparing Windows and Mac data recovery solutions, you're helping us become the number one trusted source for all data recovery information.
Below are some of the qualities that the data recovery software you choose must include if it is to have a good chance of recovering your lost photos:
🗃️ Support for FAT32 and exFAT file systems – Most memory cards use the FAT32 or exFAT file system, so it's important that the recovery tool is able to scan and recover data from these file systems.
🔎 Multiple scanning methods – A program that utilizes multiple scanning methods increases the chances of finding more data, especially when you need to recover files from a formatted SD card. A signature scanner in particular is necessary for recovering NEF and NRW files that cannot be recovered using the file system.
❌ Scanning of corrupted memory cards – If the file system of your memory card is corrupted, the program should still be able to detect it and successfully recover data from it.
The two software solutions we recommend you use to recover the deleted photos from the SD card used by your Nikon camera are Disk Drill and PhotoRec. We're going to show you what recovery looks like with both of them.
Option A: Disk Drill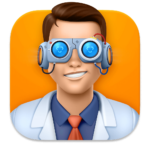 Disk Drill acts as a Nikon photo recovery software tool that's available on Windows and macOS and utilizes multiple scanning methods to provide a high chance of recovering the files and videos stored on your SD card.
It has great support for FAT32 and exFAT file systems, as well as NEF and NRW file formats, and even supports recovery from RAW SD cards. It can also recover photos from a Nikon camera's SD card if it's damaged or corrupted, so long as it's visible in Disk Management and reading the correct size.
Follow these steps to recover deleted photos from your Nikon camera's SD card using Disk Drill:
Remove the SD card from your Nikon camera and connect it to your computer using an internal or external SD card reader.
Select the SD card from the list of devices, then click Search for lost data.
Click Review found items. You can also click one of the colored file type icons if you're only wanting to recover certain file formats or Recover all to recover everything immediately.
Select the data you wish to recover from the SD card. Make note of the recovery chances column to determine which data has the best chance of recovery. When you're ready, click Recover.
Select a safe storage location where you can store the recovered files. When you're ready, click Next to complete data recovery.
If you want to explore other options, be sure to check out our list of the
best data recovery software
on the market that we've reviewed so far.
Option B: PhotoRec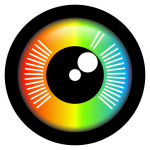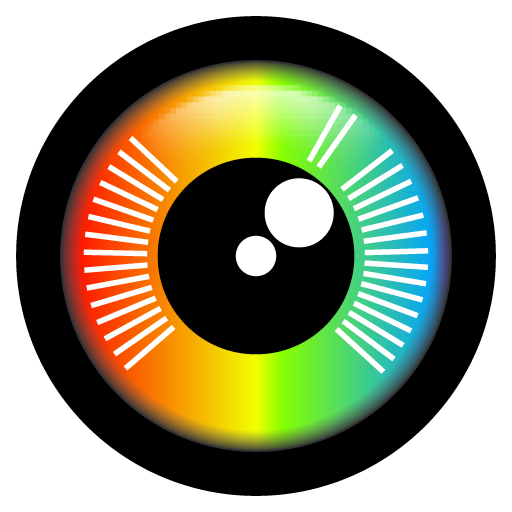 PhotoRec is a free Nikon photo recovery software tool that can recover images and footage from your SD card that have been deleted. In our PhotoRec review, we delved deep into what the software is capable of and found that it does a pretty decent job of recovering your data, even for a free solution. One downside of PhotoRec is that it can only recover files by file signature, but to compensate for this it supports up to 480 file extensions (including NEF and NRW) to give you pretty good coverage.
The instructions below will guide you through how to recover photos from your memory card using PhotoRec:
Download and extract PhotoRec. Open qphotorec_win which includes a user interface.
Select your SD card from the dropdown menu.
Click the list item with the label [Whole disk].
Select your file system type and choose a recovery location. You may also need to click File Formats to make sure the file types you're searching for are selected. Then click Search, which will copy all recoverable files to the folder specified for recovery.
Frequently Asked Questions
You can recover deleted photos from an SD card on a Nikon camera using the data recovery tool Disk Drill:
Download and install Disk Drill.
Connect the Nikon camera's SD card to your computer.
Scan the SD card for any deleted photos or videos.
Preview and select the photos and videos you want to recover from the SD card.
Recover the photos to a separate storage device.
You can recover data from a microSD card or SD card using the free open-source recovery tool PhotoRec. Here's a brief guide on how to do so:
Download and extract PhotoRec. Open qphotorec_win.
Select your SD card and then choose to scan the whole card.
Select your file system and specify a recovery location, then click Search.
Unfortunately, due to the nature of Media Transfer Protocol (MTP), third-party data recovery software is unable to recover data directly from the camera's internal memory. In cases where the deleted photos were on an SD card in the camera, you can remove the SD card and connect it to your computer to then be scanned by data recovery software like Disk Drill.
Our tests conclude that Disk Drill is the most capable Nikon photo recovery software due to its ease of use, great recovery performance, and flexibility in many recovery scenarios. If you're wanting a completely free alternative, the next best tool would be PhotoRec.
Conclusion
Lost some photos from your Nikon camera? Don't fret, as the recovery methods outlined in this article are enough for you to get started with restoring your deleted photos. Disk Drill is our recommended recovery option, with PhotoRec close behind if you can't afford to invest in a paid solution right now.
Remember, when you experience data loss, it's important that you perform data recovery as soon as possible to prevent decreases the odds of recovering the data. And, be sure to implement an effective backup strategy going forward so you always have a safe copy of your files to restore from.
Read Previous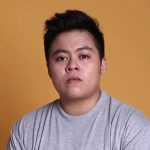 Alejandro Santos
on July 28, 2023
Read Next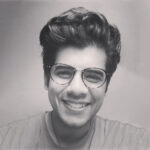 Manuviraj Godara
on August 2, 2023
Help Us Improve This Article
Was the provided information useful? Your vote is important to use!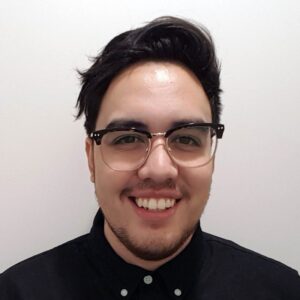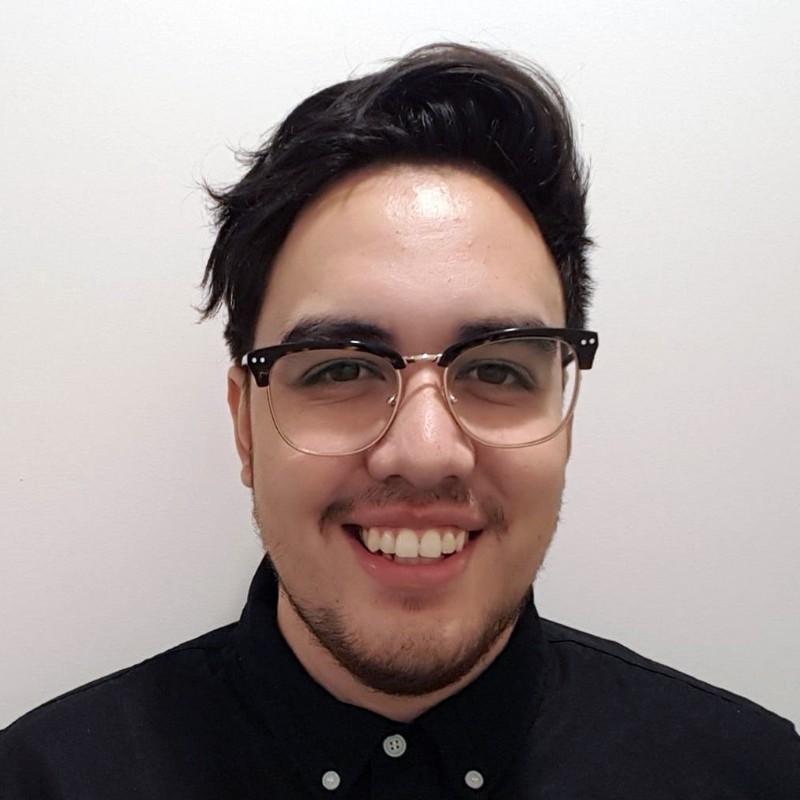 Author
40 publishings

Auckland, New Zealand
Jordan Jamieson-Mane is a content writer with a focus on technology-related content. He has spent much of his life studying and working with all types of technology. During his time as a writer, he has written countless articles in the field of data recovery, breaking down complex topics into articles that are easy to understand.
When he's not writing articles on data recovery, Jordan enjoys traveling the world, reading books, and building websites.
Jordan's recent reviews
Jordan's recent publishings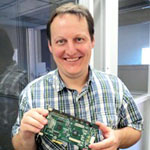 Yevgeniy Tolkunov
Approver
Frisco, Texas, United States
Yevgeniy Tolkunov is Hardware Engineer at ACE Data Recovery. Yevgeniy has a Master's Degree in Physics, Information Technology; 15+ years of experience.