DMDE (DM Disk Editor and Data Recovery Software) Review
DMDE Review – A Data Recovery Powerhouse or a Usability Nightmare?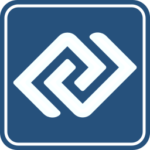 3.63
Out of 5 Total Score
No. 6 Among all Windows solutions
In the data recovery niche, the multitude of available software options can make it difficult to pick one, especially considering how far-reaching can the consequences of that decision be. DMDE (DM Disk Editor and Data Recovery Software) presents itself as a data recovery powerhouse, but does its complexity create a barrier to entry for users who aren't deeply familiar with modern data storage technology? Dive into our comprehensive review to find out. 
Weighing the Pros and Cons of DMDE
PROS
Support for many operating systems. Capable of functioning even on older operating systems such as Windows 98.

Extensive file system compatibility. The software supports a significant number of file systems.

RAID reconstruction module. DMDE can reconstruct broken RAID arrays, and it supports a large number of RAID configurations.

High performance of file system scanners. The software can usually display the file structure of recoverable files across all file systems it supports.

Bootable DOS version. There's a separate version of DMDE that can be run from a flash drive or a CD. Useful for computers that won't boot from the main HDD.

Recovery chances prediction. Offers a feature to predict the likelihood of successful file recovery.

Professional-grade features. Comprehensive toolkit for professional data recovery needs.

Fast scanning and recovery. High speed of data scanning and recovery.

Forensic mode. Can operate in expert Forensic mode. This mode is useful when performing data recovery for legal purposes.

Resumption of interrupted scans. If the device disconnects during scanning or backup creation, the software can resume the operation from the point of disconnection.

Read Only mode. There is a global setting in the software that switches all actions to read-only mode to prevent the user from corrupting the data source.

File system utilities. The software includes many features for professionals that make it possible to analyze or modify file system tables.

Device cloning. Capable of cloning data from one disk to another.

Advanced configuration for working with bad sectors. There is a setting for professionals that allows fine-tuning of operations with devices with bad sectors.

Portable mode. DMDE operates in portable mode.

Tips and training. Provides users with helpful tips on what each function does.

Scanning only free space. The software can increase scanning speed thanks to its special Jumping scan mode.

Unfamiliar signatures. DMDE can be taught to scan unfamiliar file signatures by providing the software with example files.
CONS
Limited previews. Only a few file formats can be previewed. Raw photos, for example, are not supported at all.

Too complex. DMDE is developed with professional users in mind, resulting in a complex interface that may be challenging for beginners.

Unintuitive scanning process. Beginners may need to study the manual first to understand how to initiate the scanning process.

Very complex scanning results. Scanning results usually include a whole bunch of found partitions, and it can be very difficult to know which one to select first.

S.M.A.R.T. analytics. Not supported at all.

Mediocre signature scanner. Signature scanner doesn't support many modern audio, video, and photo formats.

Difficulty in choosing a source for scanning. The startup interface is so overloaded that selecting the right disk for scanning is complicated.

Lack of quality-of-life features during scanning. During the scanning process, DMDE doesn't make it possible to preview and browse scan results.

Lack of convenient session management. There is no session manager that would make it easy to resume past scans.

Slow preview generation. It takes DMDE a lot of time to generate previews of recoverable files.

No video and photo recovery. Doesn't have a module for recovering files that can't be opened post-scanning.

No recovery during scanning. Unable to recover files until the scanning process is either completed or paused.
DMDE Summary
🏅 Highly recommended
DMDE is a decent data recovery software application that excels in some ways (scan speed and professional-grade features) and disappoints in others (usability and mediocre signature scanning performance). But unlike many other similarly average solutions, DMDE is affordable and possible to try for free before committing to a purchase. This makes it a solid choice for those willing to navigate a slightly steeper learning curve in exchange for cost-effectiveness. 
| | |
| --- | --- |
| Title | Result |
| Compatibility | Good |
| Recovery Rate | Good |
| Usability | Good |
| File Type Support | Good |
| Scan Speed | Excellent |
| Free Trial | Yes |
| Starting Price | $7.00 / 1 month |
| Money-Back Guarantee | Yes |
Beyond DMDE: Similar Data Recovery Software to Consider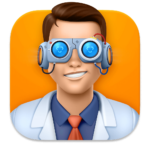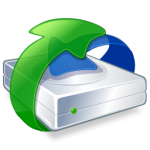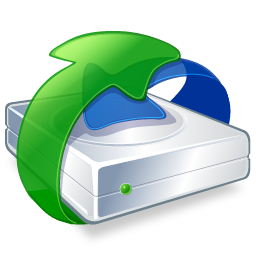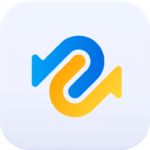 Score 3.54 2%
Tenorshare 4DDiG Data Recovery Review: All That Glitters Is Not Gold
---
Compare
In comparison
Before we get to our in-depth analysis of DMDE, let's get to know this robust data recovery software tool better. 
How Much Does DMDE Cost
Distributed as
Freemium

Some features are provided free of charge, but money is required to unlock the rest

Trial version available

Trial version limitations

With trial version you can use:

Disk editor;
Partition management;
Thorough volume search;
Disk imaging and cloning;
File recovery from the current panel (up to 4000 files per operation).

Paid plans

Express
Standard
Professional

Price range
$7.00...$133.00
License model
Subscription + Lifetime
No credit card to try

Money back guarantee
DMDE is distributed on a freemium model, offering a trial version that includes features such as disk editing, partition management, thorough volume search, disk imaging and cloning, and file recovery from the current panel, albeit with a limit of 4,000 files per operation. If you're impressed by the trial and require more comprehensive features, DMDE offers paid plans: Express, Standard, and Professional.
The pricing for the available plans ranges from $7.00 to $133.00, and you can opt for either a subscription model or a lifetime license depending on your needs. The good news is you don't need to input your credit card details to try out the software, and if you're unsatisfied with your purchase, there's a money-back guarantee.
Exploring DMDE Pricing Options
1
1 Month License
$7.00
2
1-Year License
$20.00
3
Details

Disk editor;
Partition management;
Thorough volume search;
Disk imaging and cloning;
Unlimited file & directory recovery;
Updates/restoration, support by email (English), (re)activation on a new/modified environment.
1
1-OS
$48.00
2
Multi-OS
$67.20
3
Details

Everything in Express license plus:

Multiple copies at discounts 20-80%;
Company use for own needs.
1
1-OS
$95.00
2
Multi-OS
$133.00
3
Details

Everything in Professional license plus:

Allowed data recovery for clients;
Additional portable activation to run on different computers (USB-pendrive association);
Additional one-time activation (for remote use, 5 per month per license, w/o Professional Features);
Data recovery reports (including logs and file checksums);
Read support for E01 disk image files;
Log support to resume disk copying, to copy sectors in multiple passes;
I/O handler script customization (including I/O error logging);
Recovery of NTFS alternate data streams;
DMA mode support in DOS.
Developer — Dmitry Sidorov
The developer of DMDE, Dmitry Sidorov, has been around for a long time, but he has never built a company around his data recovery software. That's not necessarily a bad thing, but it means you can't expect to receive professional customer support or regular updates, for example. 
1% 20.3% than avg
Online market share
Reflects the share of online traffic within the niche occupied by data recovery software, based on data taken from ahrefs.com (from Google US search engine).
690 75.8% than avg
Brand name popularity
Based on the number of brand-related search queries on Google US according to ahrefs.com.
Despite being frequently recommended on data recovery forums, DMDE is one of the less popular data recovery software applications on the market. As a result, it's often not included in various top X-style listicles. 
DMDE's approach to customer service is a bit minimalist. As of now, the only method for users to reach out for assistance or inquiries is through an email address provided by DMDE. There are no instant support options such as live chat or a helpline number.
How to Use DMDE
Tested on: Windows 11 (22H2)
If you've never recovered lost data before, then the experience can be nerve-wracking regardless of which software you use. That said, a well-designed data recovery application with an intuitive user interface can significantly reduce the stress and confusion that often accompanies such a daunting task. Unfortunately, DMDE, with its range of professional-grade features and lack of polish, may initially seem overwhelming to new users. 
But don't just take our word for it! Let us show you the steps you need to take to recover lost data with DMDE.
Step 1
Installation
You can (and always should) download DMDE directly from its official website. While multiple versions for all major operating systems are available, the download page prominently displays the latest version of DMDE for Windows at the top, so there's no confusion as to which link you should click.
Once downloaded, you can simply extract the archive and launch the dmde.exe executable file. That's right! DMDE doesn't require installation because it's fully portable. That means you can download it to and launch it from an external storage device to avoid overwriting files on your main system drive. 
When launched for the first time, DMDE will ask you to choose the interface language and agree to its license agreement (nothing unusual). 
Step 2
Source selection
This is where the true nature of DMDE becomes evident. Whereas many competing data recovery software applications go above and beyond to make themselves as easy to use as possible, DMDE lives by the "function over form" mantra. 
Even something as simple as the selection of a storage device for scanning can be intimidating because DMDE by default lists only physical storage devices and not logical partitions (such as C:). As a result, an inexperienced user who wants to scan the system drive, for example, may not know which storage device to select because they don't see the associated drive letter. 
The initial storage device selection screen also serves as a hub that provides access to disk image scanning, RAID reconstruction, and sector cloning features.
Step 3
Scanning process
With your storage device selected, you can click the Full Scan button to initiate its scan. At that point, DMDE will let you fine-tune various scan parameters. The most useful one, at least in our opinion, is the ability to add custom file signatures based on sample files. 
Those who don't understand the available scan parameters or simply don't want to customize them can click the Scan button and just let DMDE do its job. 
During scanning, DMDE displays basic information about its progress, but it doesn't let you recover files until the scanning process is either completed or paused. Also, you can't resume a completed scan in the future without manually saving the associated log file. 
Step 4
Managing found files
The management of found files is one of the weakest aspects of DMDE's user experience. Once again, the user interface is decisively utilitarian, which wouldn't even be such a huge issue if it were easy to navigate. 
DMDE groups found files into three different categories: Main Results, Raw - File Types by Signature, and Additional Results. The category with raw files contains only certain file types without their original names and paths. The other two categories contain files with their metadata. In practice, you may need to go through all three categories because your lost files could end up in any of them. 
To choose a file for recovery, you need to click the small checkbox next to it. DMDE can preview only a handful of file formats, so you may need to select more files just to be sure that the one you're looking for is included. 
Step 5
Recovery and post-processing
There are two ways to finally get your lost files back. You can right-click any selected file and then choose the Recover option, or you can click the tiny Recover button located in the top toolbar. 
Regardless of how you initiate the recovery process, DMDE will present you with yet another set of options. The most important among them is the recovery destination selection button, but you can also apply various recovery filters and even input/output parameters to account for common errors. 
 At the end of your recovery journey, DMDE will display a confirmation message to let you know that your files have been successfully restored. 
Is DMDE safe?
70%
Avg score DMDE is safe and trustworthy, but there's some room for improvement.
Safe and Trustworthy
DMDE doesn't contain any malware. 
No privacy-respecting payment option is available. 
The software actively protects the integrity of recoverable data, and it even supports Read Only mode.
DMDE is developed by Dmitry Sidorov, a Russian software publisher. Unfortunately, very little information about him is available. 
SUMMARY
When it comes to safety and privacy, DMDE presents a bit of a mixed bag. On the positive side, the software scores high marks for malware protection, coming in clean and clear of any threats. It also actively safeguards the integrity of your recoverable data, even going as far as supporting a Read Only mode to prevent accidental data corruption. However, the software falls short in the areas of privacy and transparency. There's a lack of privacy-conscious payment options, which could be a concern for some users. The developer, DMDE Software, despite being a recognized entity, doesn't offer much transparency about its operations or background, with scant details available on their official website. This could lead potential users to question the company's credibility and trustworthiness.
Deep Dive: DMDE - Full Review and Analysis
Now that we've taken a glance at the surface, it's time to dive deeper into DMDE and analyze the data recovery software from every angle. 
DMDE is a genuine, mature, and regularly updated data recovery software application that supports the latest version of Windows. However, it's also a one-man project, which is why it struggles to provide comprehensive customer support, maintain an extensive knowledge base, and market itself better to expand its market share and popularity. 
| # | Feature | Result |
| --- | --- | --- |
| 1 | Update frequency | |
| 2 | Updated recently | |
| 3 | Changelog available | |
| 4 | Latest Windows release supported | |
| 5 | Genuine or clone? | |
| 6 | Brand name popularity | |
| 7 | Online market share | |
| 8 | Maturity | |
| 9 | Extensive knowledge base | |
| 10 | Helpdesk support | |
| 11 | Live chat | |
| 12 | Phone support | |
In terms of value for money, DMDE offers a compelling proposition. Its pricing is competitive and offers an excellent price-quality ratio, making it a strong choice for those looking for cost-effective, efficient data recovery solutions. A highlight is the availability of a free trial that allows users to recover up to 4,000 files per operation, giving potential users a solid chance to evaluate its effectiveness before investing. Further sweetening the deal are free upgrades, and the availability of lifetime licenses. 
| # | Feature | Result |
| --- | --- | --- |
| 1 | Competitive pricing | |
| 2 | Price-quality ratio | |
| 3 | Free trial | |
| 4 | Is it free? | Trial version can recover up to 4,000 files per operation. |
| 5 | Pricing policy | Subscription plans + one-time purchase option |
| 6 | Unlimited recovery in full version | |
| 7 | Free upgrades | |
| 8 | Commercial rights in the cheapest license | |
There's plenty of room for improvement when it comes to DMDE's usability. Clearly, the software's primary focus is on technical prowess rather than user-friendliness because even relatively basic quality-of-life features are missing, such as a modern interface, dark mode, and the ability to download and install software updates with a simple click.
It's also not possible to conveniently filter scan results by file type or mount them as a virtual disk. The good news is that DMDE's developer has made it so that all appropriate scanning methods are automatically used without any additional user interaction required. And when those methods encounter a roadblock the way in the form of a failing drive, they attempt to get around it. 
| # | Feature | Result |
| --- | --- | --- |
| 1 | Modern user-friendly interface | |
| 2 | Dark mode | |
| 3 | Easy-to-locate features | |
| 4 | Automatic implementation of multiple appropriate scanning methods without user interaction | |
| 5 | Auto-resuming scans of failing drives | |
| 6 | Auto-resuming backups of failing drives | |
| 7 | Convenient source selection on start | |
| 8 | Convenient file-by-file preview of recoverable items | |
| 9 | Convenient thumbnail preview of recoverable items | |
| 10 | Mount recoverable items as disk | |
| 11 | Built-in updater | |
| 12 | Multiple view modes in scan results | |
| 13 | Hex view for recoverable items | |
| 14 | Filter recoverable items by type | |
| 15 | Search recoverable items by file names | |
| 16 | Sort results | |
| 17 | Multilingual UI | |
| 18 | Simple deployment | |
DMDE shows a decent level of competence when recovering lost files from commonly used file systems, but the data recovery software is somewhat constrained by the limited number of supported file signatures. 
Users who are equipped with the knowledge to navigate its more advanced features can overcome this limitation by adding file signatures manually, but why go through the trouble when many competing solutions support far more signatures without any hassle? For some, DMDE's affordable price will likely make up for this extra step. 
| # | Feature | Result | Description |
| --- | --- | --- | --- |
| 1 | Quick scan | | DMDE can recover recently deleted files from all commonly used file systems—sometimes with better and sometimes with worse results. |
| 2 | Deep scan | | You can expect to recover files with their metadata when scanning the NTFS, APFS, and HFS+ partitions. With FAT and exFAT, the results can be mixed, and EXT4 partitions are a real struggle. |
| 3 | Signature scan | | DMDE's signature scanner is capable, but not many file signatures are supported out of the box. This forces users to manually add custom file signatures. |
| 4 | Other types of scan | | You can use DMDE to recover lost partitions, partially corrupted files, and even disk images. Unfortunately, recovered files are often not labeled, and the number of supported file formats is low. |
| 5 | Device support | | DMDE supports all storage devices, but it can't recover data directly from smartphones and tablets. |
| 6 | Other notable recovery features | | Several important recovery-related features are included with DMDE, such as byte-to-byte device backups, bootable recovery drive creation, and others. |
Scan results
Summary of our scan results.
This table presents a quick summary of the scan results we gathered when testing the data recovery software. 
#
Feature
Quick Scan

Recovery of recently deleted files

Deep Scan

The ability to restore original folder structure and file names

1
HFS+ partitions

2
APFS partitions

3
FAT32 partitions

4
exFAT partitions

5
NTFS partitions

6
EXT4 partitions

73%

Every lost minute can significantly worsen the outcome of a data recovery attempt, and Quick scan certainly doesn't waste your time because it's designed to find as many recently deleted files as quickly as possible

Average Score

65%

Most consumer-oriented data recovery software applications can attempt to not only restore deleted files but also recover their original file names and folder structure

Average Score
#
Signature
Description
Scan Score
1
3FR

Hasselblad 3F RAW Image File

2
ARW

Sony Alpha RAW File

3
BMP

Bitmap Image File

4
CR2

Canon RAW Version 2 File

5
CR3

Canon RAW Version 3 File

6
CRW

Canon RAW CIFF Image File

7
DCR

Kodak Digital Camera RAW File

8
DNG

Digital Negative Lossless RAW Image File

9
CinemaDNG

Adobe Industry-wide Standard File Format for Digital Video Files

10
ERF

Epson RAW File

11
EXR

High Dynamic-range File Format

12
FFF

Hasselblad RAW Image File

13
GPR

GoPro RAW Format File

14
HEIC

High Efficiency Image File Format

15
IIQ

Intelligent Image Quality RAW File

16
INSP

Panoramic Image Insta360 File

17
JP2

Bitmap Image Format JPEG 2000 File

18
JPG

Joint Photographic Experts Group Compressed Image File

19
KDC

Kodak Digital Camera RAW Image File

20
MEF

Mamiya RAW Image File

21
MOS

Leaf and Mamiya RAW Image File

22
MPO

Multi Picture Stereoscopic Object File

23
MRW

Konica Minolta RAW Image Format File

24
NEF

Nikon RAW Image File

25
NRW

Nikon RAW Image File

26
ORF

Olympus RAW Format File

27
PEF

Pentax RAW Image File

28
RAF

Fujifilm RAW Image File

29
RAW

Native Digital Camera File

30
RW2

Panasonic Lumix RAW Image File

31
RWL

Leica RAW Image Format File

32
SR2

Sony RAW 2 Image File

33
SRF

Sony RAW File

34
SRW

Samsung RAW Image File

35
TIFF

Tag Image File Format

36
X3F

Sigma Camera RAW Picture File

37
X3I

Sigma Super Fine Detail Picture File

59%

Most modern digital cameras and increasingly many mobile devices let their users capture raw image data in a variety of raw file formats, so having the ability to recover them can be extremely helpful

Average Score
#
Signature
Description
Scan Score
1
360

GoPRO 360 Degree Video File

2
ARI

ARRI Professional Digital Video Camera File

3
ARX

ARRI Professional Digital Video Camera File

4
AVI

Audio Video Interleave Multimedia Container with GoPRO CineForm Intermediate Codec

5
AVI

Audio Video Interleave Multimedia Container with MJPG, H.264, MSMPEG4 v2 Codecs

6
BRAW

Blackmagic RAW Video File

7
INSV

Insta360 Panoramic H.264 Video File

8
INSV

Insta360 Panoramic HEVC or HVC1 Video File

9
MOV

QuickTime File Format with Apple ProRes 422 Proxy, LT or HQ Codec

10
MOV

QuickTime File Format with Apple ProRes 4444 Raw or HQ Codec

11
MOV

QuickTime File Format with H.264 Codec

12
MOV

QuickTime File Format with CineForm HD Codec

13
MOV

QuickTime File Format with HEVC or HVC1 Codec

14
MP4

Digital Multimedia Container Format with H.264 Codec

15
MP4

Digital Multimedia Container Format with HEVC, HVC1 or Apple ProRes Codec

16
MXF

Material Exchange Format for Professional Digital Video and Audio Media with H.264 Codec

17
MXF

Material Exchange Format for Professional Digital Video and Audio Media with DVCPRO HD Codec

18
MXF

Material Exchange Format for Professional Digital Video and Audio Media with ARRI RAW or Apple ProRes Codec

19
MXF

Material Exchange Format for Professional Digital Video and Audio Media with XDCAM HD422 or HD35 MPEG2 Codec

20
R3D

Red Digital Camera Company RAW Video File

21
WMV

Windows Media Video Image with Pro RAW 9 Codec

45%

Video file formats have evolved a lot during the last decade, and not all recovery software tools support modern formats used by the latest digital cameras, camcorders, and mobile devices

Average Score
#
Signature
Description
Scan Score
1
ACCDB

Microsoft Access 2007+ Database File

2
DJVU

Scanned Document File Format Intended For Scanned Images

3
DOC

Microsoft Word 97 – 2003 Document File

4
DOCX

Microsoft Word 2007+ Document File

5
FB2

FictionBook 2.0 eBook File

6
KEY

Apple Keynote Office Application File

7
MDB

Microsoft Access 97 - 2003 Database File

8
NUMBERS

Apple Numbers Office Application File

9
ODP

OpenDocument Presentation File Format

10
ODS

OpenDocument Spreadsheet File Format

11
ODT

OpenDocument Text Document File Format

12
PAGES

Apple Pages Office Application File

13
PDF

Portable Document Format File

14
PPT

Microsoft Powerpoint 97 - 2003 Presentation File

15
PPTX

Microsoft Powerpoint 2007+ Presentation File

16
RTF

Rich Text Format File

17
XLS

Microsoft Excel 97 - 2003 Spreadsheet File

18
XLSX

Microsoft Excel 2007+ Spreadsheet File

65%

Documents are among the most commonly recovered file formats because their importance can be tremendous, especially when they're related to work or school. Because of how many document file formats exist these days, older and less developed data recovery software often struggle recovering and recognizing all of them

Average Score
DMDE can work with almost all commonly used file formats, but it doesn't support them equally well. HFS+ and NTFS are supported the most, while EXT4 is supported the least. APFS, FAT32, and exFAT fall somewhere in between, depending on whether you're trying to recover recently deleted files or restore files that were lost a long time ago. 
In terms of file format support, DMDE is certainly no multimedia recovery powerhouse. Most basic document formats, such as DOCX, PPTX, or XLSX are supported well, but many commonly used raw photo and raw video file formats aren't. Examples of unsupported raw file formats include Canon's CR, Konica Minolta's MRW, Leica's RWL, and GoPro's 360 degree video files. 
Again, it's important to keep in mind that DMDE supports custom file signatures, so you can technically teach the software to recover any file format under the sun, but doing so requires a level of expertise and time commitment that many users may not have or be willing to invest. 
| # | Feature | Score |
| --- | --- | --- |
| 1 | The number of formats supported by deep scan | |
| 2 | BitLocker support | |
| 3 | Windows shadow copies scanning | |
| 4 | Scan for lost partitions | |
| 5 | Recovered files' labeling | |
| 6 | Partial file recovery | |
| 7 | Disk images: scan and recovery | |
As a true multi-platform software application, DMDE isn't optimized to deal with OS-specific data storage features, such as BitLocker and Windows shadow copies. It can, however, reliably find all kinds of lost partitions and perform the recovery of partially corrupted files—even from disk images. The total number of supported file formats could be better, but at least you can add custom file formats manually. Just know that such files won't include their metadata, and the same goes for all other files recovered using DMDE's signature scanner. 
| # | Feature | Score |
| --- | --- | --- |
| 1 | Internal and external HDD | |
| 2 | Internal and external SSD | |
| 3 | USB thumb drives / Classic iPods (non-iOS) / FireWire devices | |
| 4 | Memory cards | |
| 5 | iOS devices | |
| 6 | Android devices | |
| 7 | Recovery from RAID1, 0, JBOD | |
| 8 | Unmountable partitions | |
With DMDE, you can address almost any data loss situation except for those that involve mobile devices. Even RAID arrays are supported well, with the software's RAID reconstruction modules being one of the most powerful ones of its kind.
Other notable recovery features
| # | Feature | Score |
| --- | --- | --- |
| 1 | Overall non-intrusive read-only algorithms | |
| 2 | Network recovery | |
| 3 | Effectively filters out corrupted scan results | |
| 4 | Byte-to-byte device backups | |
| 5 | Bootable recovery drive creation | |
| 6 | Convenient scan session management | |
| 7 | Bad sector management | |
| 8 | Recovery chance prediction | |
| 9 | RAID reconstructor | |
| 10 | Disk vitals monitoring and tracking during scan | |
| 11 | Data protection | |
| 12 | Links to in-lab recovery service for physically damaged devices | |
| 13 | Scan speed | |
| 14 | Scan free space only | |
| 15 | Start file recovery without interrupting the scan | |
| 16 | Preview recoverable items without interrupting the scan | |
| 17 | Forensic features | |
You certainly don't need to worry about DMDE making your data loss situation even worse because it employs non-intrusive read-only algorithms and even offers a dedicated Read Only mode. Other notable recovery features that deserve praise include byte-to-byte device backups, creation of bootable recovery drives, bad sector management, RAID reconstruction, and forensic scanning. 
On the flip side, its absence of network recovery and data protection features, inability to recover files or preview recoverable items during an ongoing scan, and lackluster scan session management are all some of the biggest shortcomings this data recovery software has.
DMDE offers only one extra feature: disk cloning. This feature allows for the direct copying of data from one disk to another, and it comes in handy when dealing with failing storage devices that could stop working at any moment. 
| # | Feature | Result | Description |
| --- | --- | --- | --- |
| 1 | Disk space mapping | | Not supported |
| 2 | Disk clean up | | Not supported |
| 3 | Corrupted video repair tool | | Not supported |
| 4 | Corrupted photo repair tool | | Not supported |
| 5 | S.M.A.R.T. | | Not supported |
| 6 | Duplicate finder | | Not supported |
| 7 | Built-in disk space secure eraser | | Not supported |
| 8 | Disk cloning | | Supported |
| 9 | Disk surface test | | Not supported |
| 10 | Secure data shredding | | Not supported |
Other commonly included extra features, such as disk space mapping, disk clean up, corrupted video and photo repair tools, S.M.A.R.T. diagnostics, duplicate finder, built-in disk space secure eraser, disk surface test, secure data shredding, and others are all missing. We assume the developer simply doesn't have enough time to include them. 
Video Resources for DMDE: Tutorials and Helpful Guides
Here are some helpful video tutorials and guides that show DMDE in action.
Bottom line
DMDE is a capable and robust data recovery software, and its developer certainly deserves a lot of respect for what he single-handedly created. But, just like most one-man projects, DMDE has its share of limitations and room for improvement.
The lack of a modern user-friendly interface, expansive customer support, and an extensive range of quality-of-life features are significant drawbacks that can affect the overall user experience. DMDE's hit-or-miss data recovery performance also leaves something to be desired.
The one area where the data recovery software truly shines is its overall value proposition. The competitive pricing, combined with free upgrades and the offer of lifetime licenses, makes DMDE a cost-effective solution for tech-savvy home users and professionals alike. 
Frequently Asked Questions
Let's answer several frequently asked questions about DMDE. 
 
DMDE, or DM Disk Editor and Data Recovery Software, is a versatile data recovery software application for Windows, Linux, and macOS. 
You can download DMDE from the official website. Simply navigate to the download section and select the appropriate version for your operating system (Windows, macOS, or Linux).
Yes, DMDE can recover deleted files from most file systems used by Windows, Linux, and macOS users. The software can restore lost files, sometimes along with their original metadata, if  they haven't been overwritten by new data.
If you encounter this error message, it could mean that there's a physical issue with the disk or it's incorrectly connected. Try disconnecting and reconnecting the disk, or use it with a different computer or cable.
Yes, DMDE is compatible with macOS and supports both APFS and HFS+.
Absolutely. DMDE supports a variety of file systems used by Linux, such as EXT2/3/4 and btrfs. You can recover data from these file systems using the Linux version of DMDE.
The free version of DMDE includes only basic features, and it doesn't allow for unlimited file recovery.
The full version of DMDE allows for unlimited file recovery and includes a host of additional features, such as data recovery reports or read support for E01 disk image files.
DMDE doesn't directly convert a raw file system to NTFS. However, it can be used to recover data from a raw file system.
🏅 Highly recommended
DMDE Review – A Data Recovery Powerhouse or a Usability Nightmare?
3.63
Out of 5 Total score
No. 6 Among all Windows solutions
While too complex for regular users, DMDE presents one of the most interesting value propositions for power users and professionals.
Visit developer website
More Data Recovery Software You Should Also Consider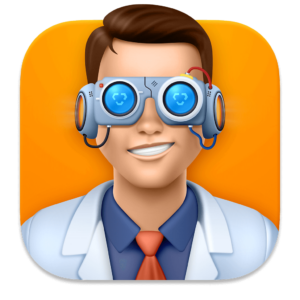 The Windows version of Disk Drill empowers regular users to reliably recover all kinds of lost data with a few simple clicks.
4.55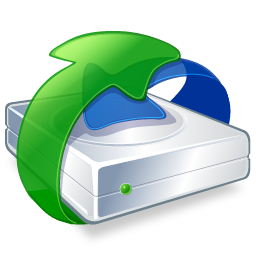 R-Studio for Windows is a powerful data recovery software application, but regular home users may struggle to master it and put its capabilities to good use.
3.88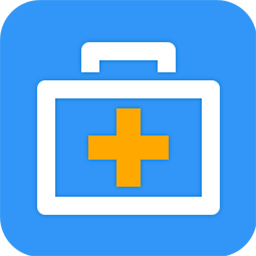 Easy to use and capable of delivering solid results, EaseUS Data Recovery Wizard is good at what it does.
3.85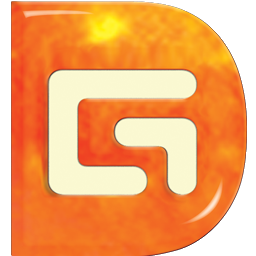 DiskGenius is a feature-rich data recovery solution that equips its users with a highly technical toolset to tackle complex data recovery situations.
3.72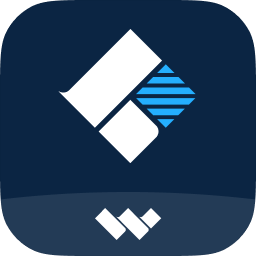 Wondershare Recoverit comes with an intuitive user interface, but subpar recovery capabilities that struggle to deliver.
3.70
View all Windows

data recovery

solutions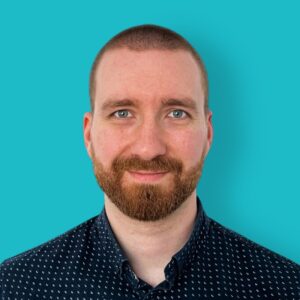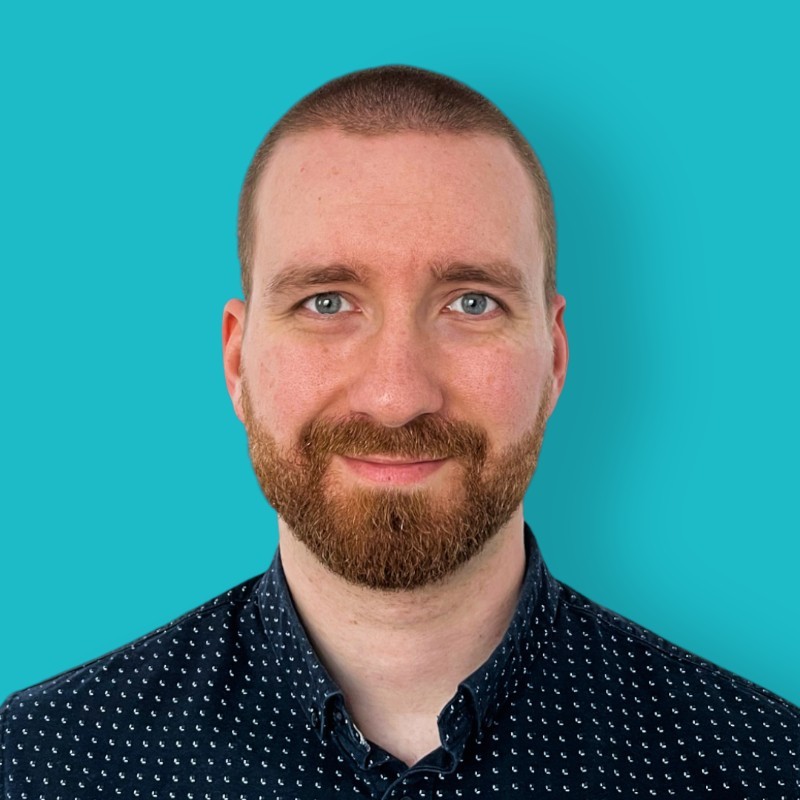 Author
David Morelo is a professional content writer with a specialization in data recovery. He spends his days helping users from around the world recover from data loss and address the numerous issues associated with it.
When not writing about data recovery techniques and solutions, he enjoys tinkering with new technology, working on personal projects, exploring the world on his bike, and, above all else, spending time with his family.
David's recent reviews
David's recent publishings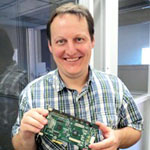 Yevgeniy Tolkunov
Approver
Frisco, Texas, United States
Yevgeniy Tolkunov is Hardware Engineer at ACE Data Recovery. Yevgeniy has a Master's Degree in Physics, Information Technology; 15+ years of experience.