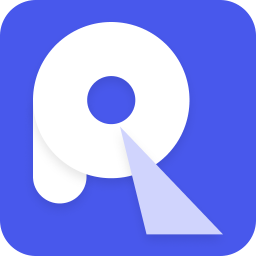 AnyRecover Data Recovery Review
AnyRecover Data Recovery Review – A Polished Solution for Basic Users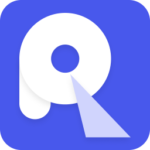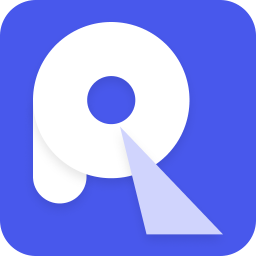 3.56
Out of 5 Total Score
No. 7 Among all Windows solutions
It's difficult to choose a data recovery tool with the plethora of options available online. AnyRecover Data Recovery proudly claims to be the best data recovery software for many reasons. But, how well does it perform when put to the test? Learn more about the program in this AnyRecover Data Recovery review.
Weighing the Pros and Cons of Anyrecover Data Recovery
PROS
Works with iOS devices. The standard license includes the ability to recover data from iOS devices.

Support for APFS and HFS. The software can scan Apple drives with APFS and HFS+ file systems.

Modern user interface. The program has an interface that's optimized for usability. Users don't need to understand the process as it is user friendly.

Bootable disk creation. The program can create boot disks to run, bypassing the operating system in case the computer refuses to boot.

Fast scanning speed. The software can scan disks fairly quickly without making you wait too long for the operation to complete.

Works with RAW and unbootable system drives. The program can work with disks that do not have a file system or refuse to be mounted.

Multi-language support. The program supports a large number of languages.

Can save scan sessions. The program can create and log sessions of scanned devices.
CONS
Incorrect system requirements on the site. No declared support for Windows XP and Vista. Also, the program only works on x64-bit operating systems.

Preview has to be downloaded as a separate module. The program does not include the ability to preview files without an additional download.

No free recovery. The program only allows you to preview files that can be recovered for free.

Crashes when scanning. Windows Storage Spaces. At some point during the scan of the drives in our Windows Storage Spaces RAID array, the program crashed and managed to hang the entire computer, forcing us to restart.

Often fails to see plugged USB disks. During our tests on Windows 11 22H2, we were unable to make the program recognize USB-connected devices.

No support for images and virtual disks. The program cannot scan virtual disks, nor can it scan byte-by-byte disk images.

No S.M.A.R.T. module. The program cannot read your drive's S.M.A.R.T. data.

Can't create disk copies. You cannot create byte-to-byte images with the program.

No file integrity evaluation. You cannot see the recoverability of your data.

Overall quality of recovery is rather low. The quality of recovery is quite low in relation to the price of the product. It's too expensive for the mediocre performance.

No hex preview. There is no hex file viewer.

Marketing scan types. The program has scan types such as search in Recycle Bin, on the Desktop, or select a folder. These are fake and nothing more. No program knows how to scan certain folders since they can be located anywhere on the disk and in different places at once.

No way to resize the application. It is not possible to make the application full screen by double clicking the window title, nor can it be resized manually.

Limited preview capabilities. The formats supported for previewing are very limited and you can not always view even popular photo formats.

Does not know how to work with RAID. If your system contains RAID disks, the program will duplicate them a huge number of times in the interface, which means the program does not see RAID as a single disk space.

Fake 1000 supported file signatures. This is nothing more than a marketing ploy. In practice, the program often fails to find even the most common file types.

No restore during recovery. While searching for lost files, the program can't restore the results already found.

Poor support of video and document signatures. Overall, the search of video and document files by signature is intermediate at best.
Anyrecover Data Recovery Summary
👍 Worth a try
AnyRecover Data Recovery is a data recovery option that's easy to use but may not be suitable in all data recovery scenarios. It features a well-made user interface that's easy to navigate and decent recoverability, but it did have some issues with recovering data from some file systems with its deep scan. Even though it doesn't include many extras, it's competitively priced and does include a money-back guarantee in case it doesn't end up being a good fit for you. Overall, it's a competitively-priced data recovery solution with fast scan times.
| | |
| --- | --- |
| Title | Result |
| Compatibility | Good |
| Recovery Rate | Good |
| Usability | Excellent |
| File Type Support | Good |
| Scan Speed | Superb |
| Free Trial | Yes |
| Starting Price | $49.99 / 1 month |
| Money-Back Guarantee | Yes |
Beyond Anyrecover Data Recovery: Similar Data Recovery Software to Consider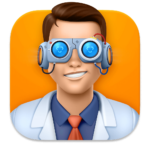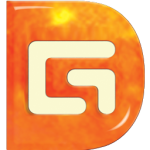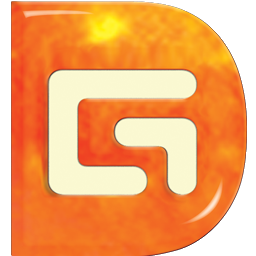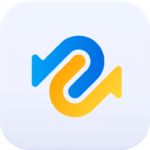 Score 3.54 1%
Tenorshare 4DDiG Data Recovery Review: All That Glitters Is Not Gold
---
Compare
In comparison
What is Anyrecover Data Recovery
#
Let's take a brief look at some of the details surrounding AnyRecover Data Recovery before we jump into our technical breakdown of all its areas.
How Much Does Anyrecover Data Recovery Cost
Distributed as
Freemium

Some features are provided free of charge, but money is required to unlock the rest

Trial version available

Trial version limitations

With trial version you can:

Scan mobile devices
Scan iTunes backups
Scan iCloud backups
Scan disk
Lost data preview
1 time remote expert service

Paid plans
Price range
$49.99...$499.99
License model
Subscription + Lifetime
No credit card to try

Money back guarantee
Users can download the trial version of the software and scan/preview lost or deleted data for free. 
The full version of AnyRecover Data Recovery can be purchased on a monthly ($49.99/month) or yearly ($69.99/year)  recurring subscription, or a one-time payment of $79.99. The subscription-based licenses include free upgrades for a limited time and cover up to three devices and two PCs. The lifetime license offers free unlimited upgrades and covers up to five devices and three PCs.
All licenses are covered by a 30-day money-back guarantee so you can buy with peace of mind knowing you'll get your money back if the program doesn't fit your needs.
Exploring Anyrecover Data Recovery Pricing Options
1
1 Month License
$49.99
2
1-Year License
$69.99
3
Lifetime
$79.99
4
Details

Recover deleted files from Win/Mac/iOS
Restore 1000+ file formats in one-click
Preview data before the final recovery
Selectively recover data you want
Highest recovery rate of 99.7%
Data retrieve from crashed devices
Repair currupted photos/videos/etc.
Recover history from various apps
1-Month Free Upgrades
7/24 Technical Support
30-day money back guarantee
1
3PCs, 10Devices
$139.99
2
10PCs, 20Devices
$259.99
3
10PCs, Unlimited Devices
$379.99
4
Unlimited PCs, 20 Devices
$459.99
5
Unlimited PCs, Unlimited Devices
$499.99
6
Details

Everything in Individuals plan plus:

1-Year free Upgrades
Support features enjoyed by individuals version
7/24 Technical Support
Highest Phone/PC data recovery rate in the industry
30-day money back guarantee
Discounts and coupons
-10%

10% Off Exclusive Discount

Coupon code - RECOVER9.

Get the Deal
Have you found a better discount coupon and would like to share it with our readers? Then don't hesitate to get in touch with us, and we'll update this section promptly.
Developer — AnyRecover Technology Co., Ltd.
AnyRecover Data Recovery was developed by AnyRecover Technology, a brand of iMyFone Company which was founded in 2015.
1% 20.3% than avg
Online market share
Reflects the share of online traffic within the niche occupied by data recovery software, based on data taken from ahrefs.com (from Google US search engine).
680 76.1% than avg
Brand name popularity
Based on the number of brand-related search queries on Google US according to ahrefs.com.
AnyRecover Data Recovery isn't as well-known as other prominent data recovery tools on the market. This may be attributed to the fact that it's still a relatively young tool in comparison.
| | |
| --- | --- |
| Developer website | anyrecover.com |
| Support email | support@anyrecover.com |
| Founded | 2015 • 8 years on market |
| HQ location | Tricor Suite 4th Floor, 50 Mark Lane, London, United Kingdom, EC3R 7QR |
| Social media | |
The team behind AnyRecover Data Recovery is quite active on social media, particularly Facebook and Twitter. The company's YouTube channel also releases videos covering various use cases of the software. In addition to the knowledge base available online, users can also reach out to AnyRecover using their email address Unfortunately, they cannot be reached by phone or live chat.
How to Use Anyrecover Data Recovery for Windows
Tested on: Windows 11 (22H2)
Data recovery can look so different from application to application. Each software has its own process, which can make picking up new software kind of confusing if you're already familiar with a particular program. 
To alleviate some of the fears associated with data recovery, especially for new users, we're going to show you what typical data recovery looks like with AnyRecover Data Recovery.
Step 1
Installation
The process of downloading the program is quite simple. The instructions are easy to follow and there aren't too many screens you need to click through before the application is ready to use.
At the time of writing this review, it is quite a large application after installation, sitting at 372 MB. This doesn't include the extra features that need to be downloaded if you want to use them. As a result, the installation is a little slow. Additionally, there is no warning against installing the program to the same drive you're recovering from, which can be crucial for users who aren't familiar with the dangers of overwriting.
Step 2
Source selection
Once the application is installed, you can choose which type of recovery you want to perform. Selecting what you want to scan is fairly easy, as clicking on the drive will immediately begin a scan. You also have the option of recovering data from your iOS device or social app (such as LINE), but these are extra modules that need to be downloaded and installed before they can be used.
The program also gives you the opportunity to scan specific folders, like Recycle Bin. However, as some may know, this isn't actually possible. The software just scans the entire disk anyway to account for fragmentation.
Step 3
Scanning process
The scanning process didn't take long. As the span proceeds, you'll see a progress indicator at the top-left. Next to this, you'll have the option of pausing or stopping the scan. The program will keep you updated on how many files it has found and how much time has elapsed since the scan started.
Even though you can explore the scan results while it's active, you cannot recover any data until the scan is complete.
Step 4
Managing found files
Once the scan is finished, you'll be met with the recovery results. The recovery results screen can be filtered, with options of only seeing lost/deleted or existing files and filtering the files by their modified date. You can review the results in a list (default) or thumbnail view.
On the left side, you can choose to view the recoverable files by their file type or manually explore each file path to find particular data more easily. If you have a lot of data to sift though, the search box can also be used to find specific files.
The program does have a file preview feature, but it must be downloaded before it can be used. Even then, it can only preview a limited number of file types and doesn't offer a convenient file-by-file preview method.
Is Anyrecover Data Recovery safe?
85%
Avg score AnyRecover Data Recovery is safe to use.
Safe and Trustworthy
No malware was detected in AnyRecover Data Recovery.
The checkout process is SSL-protected and offers various payment options.
The program does its best to avoid your data becomes corrupted.
AnyRecover isn't a well-known company, but the product has been around long enough to build trust.
SUMMARY
AnyRecover Data Recovery is perfectly safe to use. We didn't detect any malware when doing a full scan (which is a good time to point out that you should only download the software from its source to avoid maliciously altered copies). The checkout process is SSL-protected so you can rest easy knowing the connection is secure. Payments can be made through your card, PayPal, or Paddle. In terms of data integrity, AnyRecover does its best to ensure it avoids accidentally corrupting your recovered data. File repair tools are also included to aid with this. Although the developer, AnyRecover (a brand of iMyFone Company), isn't well-known, the product itself has been available on the market long enough to garner many reviews.
Deep Dive: Anyrecover Data Recovery - Full Review and Analysis
Now, let's take a close look at how well AnyRecover Data Recovery performed in each of the areas we take a close look at when reviewing each software tool.
The team behind AnyRecover Data Recovery does a good job at keeping it updated. It's available on the latest version of Windows and a changelog is available that covers all the changes the software receives.
In terms of support, AnyRecover Data Recovery users have access to a wide range of helpful articles in the online knowledge base. They can also reach out via email for anything not already covered. Unfortunately, the company does not have a means of contact via live chat or phone.
| # | Feature | Result |
| --- | --- | --- |
| 1 | Update frequency | |
| 2 | Updated recently | |
| 3 | Changelog available | |
| 4 | Latest Windows release supported | |
| 5 | Genuine or clone? | |
| 6 | Brand name popularity | |
| 7 | Online market share | |
| 8 | Maturity | |
| 9 | Extensive knowledge base | |
| 10 | Helpdesk support | |
| 11 | Live chat | |
| 12 | Phone support | |
The software scores just above average in terms of value. All licenses are competitively priced and can be purchased as a subscription or one-time payment. A free trial is available, but you can only preview your data. Free upgrades are available with all licenses, but on subscription-based ones, they are only for a limited time.
The actual recovery performance of the software isn't anything to brag about, which is why it received an average score for price-to-quality ratio. While it's not absolutely terrible, you'll get better results from similarly priced solutions.
| # | Feature | Result |
| --- | --- | --- |
| 1 | Competitive pricing | The program is competitively priced in comparison to alternatives. |
| 2 | Price-quality ratio | Its recovery performance doesn't quite justify its price point. |
| 3 | Free trial | The free trial only allows you to preview your data. |
| 4 | Is it free? | The application is not free. |
| 5 | Pricing policy | Subscription and lifetime licenses are available. |
| 6 | Unlimited recovery in full version | Recover as much data as you want with a paid license. |
| 7 | Free upgrades | Unlimited free upgrades are only available with a lifetime license. |
| 8 | Commercial rights in the cheapest license | You cannot use the program commercially on the cheapest license. |
The application is very easy to use. It includes a modern user interface that makes accessing all of its features no trouble. Once you begin scanning, it automatically utilizes multiple scan types so you don't need to perform them manually if your data isn't found the first time. The recovery results screen can be filtered and sorted to your liking to make the recovery of certain data much faster.
Some other quality-of-life features are missing though, which could propel its usability score higher. For example, the program does not auto-resume scans of drives that reconnected as the scan was active. There is no hex view for recoverable data either, which may deter professionals or specialists from buying. 
| # | Feature | Result |
| --- | --- | --- |
| 1 | Modern user-friendly interface | |
| 2 | Dark mode | |
| 3 | Easy-to-locate features | |
| 4 | Automatic implementation of multiple appropriate scanning methods without user interaction | |
| 5 | Auto-resuming scans of failing drives | |
| 6 | Auto-resuming backups of failing drives | |
| 7 | Convenient source selection on start | |
| 8 | Convenient file-by-file preview of recoverable items | |
| 9 | Convenient thumbnail preview of recoverable items | |
| 10 | Mount recoverable items as disk | |
| 11 | Built-in updater | |
| 12 | Multiple view modes in scan results | |
| 13 | Hex view for recoverable items | |
| 14 | Filter recoverable items by type | |
| 15 | Search recoverable items by file names | |
| 16 | Sort results | |
| 17 | Multilingual UI | |
| 18 | Simple deployment | |
AnyRecover Data Recover scored barely above average in terms of recovery performance. Its support for certain file systems was pretty bad. For instance, all of the files that were recovered with its deep scan of our HFS+ partition were corrupted. The results were the same for our exFAT partition as well. On top of that, we found that it often lost the original folder structure upon recovery, leaving all of our data disorganized.
Nevertheless, its quick scan had ok results and it even supports recovery from iOS devices, a feature not always included with data recovery tools.
Regarding the signature scanning – a scanning method that seeks files according to the digital 'footprints' left by different types of files on the disk, rather than relying on the file system – the software demonstrated inconsistent results, which, frankly, did not impress us.
| # | Feature | Result | Description |
| --- | --- | --- | --- |
| 1 | Quick scan | | AnyRecover Data Recovery is good at recovering recently deleted data. |
| 2 | Deep scan | | The deep scan had trouble with some file systems, particularly exFAT and HFS+. |
| 3 | Signature scan | | The number of file types supported is wildly exaggerated. |
| 4 | Other types of scan | | Full BitLocker support, but cannot scan for lost partitions or recover files from disk images. |
| 5 | Device support | | Supports most modern devices, including iOS. Does not support RAID arrays. |
| 6 | Other notable recovery features | | The software doesn't include any other notable recovery features to complement recovery. |
Scan results
Summary of our scan results.
This table presents a quick summary of the scan results we gathered when testing the data recovery software.
#
Feature
Quick Scan

Recovery of recently deleted files

Deep Scan

The ability to restore original folder structure and file names

1
HFS+ partitions

2
APFS partitions

3
FAT32 partitions

4
exFAT partitions

5
NTFS partitions

6
EXT4 partitions

68%

Every lost minute can significantly worsen the outcome of a data recovery attempt, and Quick scan certainly doesn't waste your time because it's designed to find as many recently deleted files as quickly as possible

Average Score

49%

Most consumer-oriented data recovery software applications can attempt to not only restore deleted files but also recover their original file names and folder structure

Average Score
#
Signature
Description
Scan Score
1
3FR

Hasselblad 3F RAW Image File

2
ARW

Sony Alpha RAW File

3
BMP

Bitmap Image File

4
CR2

Canon RAW Version 2 File

5
CR3

Canon RAW Version 3 File

6
CRW

Canon RAW CIFF Image File

7
DCR

Kodak Digital Camera RAW File

8
DNG

Digital Negative Lossless RAW Image File

9
CinemaDNG

Adobe Industry-wide Standard File Format for Digital Video Files

10
ERF

Epson RAW File

11
EXR

High Dynamic-range File Format

12
FFF

Hasselblad RAW Image File

13
GPR

GoPro RAW Format File

14
HEIC

High Efficiency Image File Format

15
IIQ

Intelligent Image Quality RAW File

16
INSP

Panoramic Image Insta360 File

17
JP2

Bitmap Image Format JPEG 2000 File

18
JPG

Joint Photographic Experts Group Compressed Image File

19
KDC

Kodak Digital Camera RAW Image File

20
MEF

Mamiya RAW Image File

21
MOS

Leaf and Mamiya RAW Image File

22
MPO

Multi Picture Stereoscopic Object File

23
MRW

Konica Minolta RAW Image Format File

24
NEF

Nikon RAW Image File

25
NRW

Nikon RAW Image File

26
ORF

Olympus RAW Format File

27
PEF

Pentax RAW Image File

28
RAF

Fujifilm RAW Image File

29
RAW

Native Digital Camera File

30
RW2

Panasonic Lumix RAW Image File

31
RWL

Leica RAW Image Format File

32
SR2

Sony RAW 2 Image File

33
SRF

Sony RAW File

34
SRW

Samsung RAW Image File

35
TIFF

Tag Image File Format

36
X3F

Sigma Camera RAW Picture File

37
X3I

Sigma Super Fine Detail Picture File

58%

Most modern digital cameras and increasingly many mobile devices let their users capture raw image data in a variety of raw file formats, so having the ability to recover them can be extremely helpful

Average Score
#
Signature
Description
Scan Score
1
360

GoPRO 360 Degree Video File

2
ARI

ARRI Professional Digital Video Camera File

3
ARX

ARRI Professional Digital Video Camera File

4
AVI

Audio Video Interleave Multimedia Container with GoPRO CineForm Intermediate Codec

5
AVI

Audio Video Interleave Multimedia Container with MJPG, H.264, MSMPEG4 v2 Codecs

6
BRAW

Blackmagic RAW Video File

7
INSV

Insta360 Panoramic H.264 Video File

8
INSV

Insta360 Panoramic HEVC or HVC1 Video File

9
MOV

QuickTime File Format with Apple ProRes 422 Proxy, LT or HQ Codec

10
MOV

QuickTime File Format with Apple ProRes 4444 Raw or HQ Codec

11
MOV

QuickTime File Format with H.264 Codec

12
MOV

QuickTime File Format with CineForm HD Codec

13
MOV

QuickTime File Format with HEVC or HVC1 Codec

14
MP4

Digital Multimedia Container Format with H.264 Codec

15
MP4

Digital Multimedia Container Format with HEVC, HVC1 or Apple ProRes Codec

16
MXF

Material Exchange Format for Professional Digital Video and Audio Media with H.264 Codec

17
MXF

Material Exchange Format for Professional Digital Video and Audio Media with DVCPRO HD Codec

18
MXF

Material Exchange Format for Professional Digital Video and Audio Media with ARRI RAW or Apple ProRes Codec

19
MXF

Material Exchange Format for Professional Digital Video and Audio Media with XDCAM HD422 or HD35 MPEG2 Codec

20
R3D

Red Digital Camera Company RAW Video File

21
WMV

Windows Media Video Image with Pro RAW 9 Codec

46%

Video file formats have evolved a lot during the last decade, and not all recovery software tools support modern formats used by the latest digital cameras, camcorders, and mobile devices

Average Score
#
Signature
Description
Scan Score
1
ACCDB

Microsoft Access 2007+ Database File

2
DJVU

Scanned Document File Format Intended For Scanned Images

3
DOC

Microsoft Word 97 – 2003 Document File

4
DOCX

Microsoft Word 2007+ Document File

5
FB2

FictionBook 2.0 eBook File

6
KEY

Apple Keynote Office Application File

7
MDB

Microsoft Access 97 - 2003 Database File

8
NUMBERS

Apple Numbers Office Application File

9
ODP

OpenDocument Presentation File Format

10
ODS

OpenDocument Spreadsheet File Format

11
ODT

OpenDocument Text Document File Format

12
PAGES

Apple Pages Office Application File

13
PDF

Portable Document Format File

14
PPT

Microsoft Powerpoint 97 - 2003 Presentation File

15
PPTX

Microsoft Powerpoint 2007+ Presentation File

16
RTF

Rich Text Format File

17
XLS

Microsoft Excel 97 - 2003 Spreadsheet File

18
XLSX

Microsoft Excel 2007+ Spreadsheet File

63%

Documents are among the most commonly recovered file formats because their importance can be tremendous, especially when they're related to work or school. Because of how many document file formats exist these days, older and less developed data recovery software often struggle recovering and recognizing all of them

Average Score
AnyRecover Data Recovery's is pretty good at recovering recently deleted files with its quick scan. It recovered the majority of the data from our FAT32, exFAT, NTFS, and HFS+ partitions. It did have some trouble with our APFS partition though, with a small (but still significant) number of our files remaining undiscovered. Its deep scan didn't fare as well. The scans of our FAT32, NTFS, and APFS partitions were ok (despite the folder structure being lost for some), but the program corrupted all of the data found on our exFAT and HFS+ partitions. EXT4 partitions are not supported by either scan.
In terms of file support, AnyRecover Data Recovery isn't anything to rave about. It seems to be the best at recovering documents, like DOCX, PPTX, XLSX, and ODS. But, even common file types like PDF didn't have full support, as we found the program refused to recover any PDF files larger than 500 MB. It had mixed success with image formats. JPG files are fully supported, as well as CR2, ARW, BMP, and DCR files. It did encounter some issues with some image formats though, like ORF and NRW, with some of them being recovered as TIFF. Video files had the least success, as the program was only able to reliably recover 360, AVI, MOV, MXF, and WMV files.
The program does include a file repair feature to help fix any data that is corrupted upon recovery, but this isn't enough to justify the poor support for many file types. 
| # | Feature | Score |
| --- | --- | --- |
| 1 | The number of formats supported by deep scan | |
| 2 | BitLocker support | |
| 3 | Windows shadow copies scanning | |
| 4 | Scan for lost partitions | |
| 5 | Recovered files' labeling | |
| 6 | Partial file recovery | |
| 7 | Disk images: scan and recovery | |
Let's start by addressing the number of supported file signatures. The application claims to support over 1000 file types, but upon actual testing, we found the more accurate figure to be between 250 to 300. Therefore, the initial figure should be taken with a grain of salt, as many companies use this marketing strategy as a means of boosting trust in their product.
Some redeeming qualities of the program are that it can recover data from BitLocker-encrypted drives, as well as perform partial file recovery. It does have the ability to retain the original labeling and folder structure of your data, but we found it to be a bit iffy.
| # | Feature | Score |
| --- | --- | --- |
| 1 | Internal and external HDD | |
| 2 | Internal and external SSD | |
| 3 | USB thumb drives / Classic iPods (non-iOS) / FireWire devices | |
| 4 | Memory cards | |
| 5 | iOS devices | |
| 6 | Android devices | |
| 7 | Recovery from RAID1, 0, JBOD | |
| 8 | Unmountable partitions | |
AnyRecover Data Recovery has great support for a range of devices. Internal and external hard drives and solid state drives are supported. Likewise, USB thumb drives and memory cards (like SD Cards) are also fully supported. iPhone users can also perform data recovery from their phones, as the program supports iOS devices.
Unfortunately, it cannot handle data recovery from RAID arrays. Instead of reading our RAID drives as a single storage device, it merely duplicated the drive multiple times, indicating that it's not suitable in more technical recovery cases.
Other notable recovery features
| # | Feature | Score |
| --- | --- | --- |
| 1 | Overall non-intrusive read-only algorithms | |
| 2 | Network recovery | |
| 3 | Effectively filters out corrupted scan results | |
| 4 | Byte-to-byte device backups | |
| 5 | Bootable recovery drive creation | |
| 6 | Convenient scan session management | |
| 7 | Bad sector management | |
| 8 | Recovery chance prediction | |
| 9 | RAID reconstructor | |
| 10 | Disk vitals monitoring and tracking during scan | |
| 11 | Data protection | |
| 12 | Links to in-lab recovery service for physically damaged devices | |
| 13 | Scan speed | |
| 14 | Scan free space only | |
| 15 | Start file recovery without interrupting the scan | |
| 16 | Preview recoverable items without interrupting the scan | |
| 17 | Forensic features | |
The program doesn't have much other recovery features, but it does have some. You're able to create a bootable recovery drive for when your system is unable to boot into the operating system. You can also save and load previous scan results for later recovery. We found scan types to be quite fast, and you could also preview the data that has already been found as the scan progresses.
It does not support byte-to-byte backups at all. Recoverable data doesn't have a recovery chance prediction, so you won't be aware of what files have a better chance of being recovered. It's also intended as a personal recovery option, so its lack of forensic features means it's not going to be a suitable option in a commercial setting.
The only extra feature that AnyRecover Data Recovery includes is file repair. You have the ability to repair photos, videos, and documents that have been corrupted. However, it's not included with the application once installed. It will need to be downloaded as an add-on to the program.
| # | Feature | Result | Description |
| --- | --- | --- | --- |
| 1 | Disk space mapping | | Not supported |
| 2 | Disk clean up | | Not supported |
| 3 | Corrupted video repair tool | | You can repair corrupted video files. |
| 4 | Corrupted photo repair tool | | You can repair corrupted photo files. |
| 5 | S.M.A.R.T. | | Not supported |
| 6 | Duplicate finder | | Not supported |
| 7 | Built-in disk space secure eraser | | Not supported |
| 8 | Disk cloning | | Not supported |
| 9 | Disk surface test | | Not supported |
| 10 | Secure data shredding | | Not supported |
The software doesn't focus on much more than data recovery aside from the basic repair of some files. Therefore, we recommend getting a more feature-rich alternative if you want to be able to do more in addition to recovering your data.
Video Resources for Anyrecover Data Recovery: Tutorials and Helpful Guides
We've collected some useful tutorials and guides covering AnyRecover Data Recovery to help you further familiarize yourself with the software.
Bottom line
AnyRecover Data Recovery is a refined data recovery tool that makes recovering your data very easy to do, even for beginners. Its quick scan does a good job of recovering recently deleted files from supported file systems, and it was able to recover a decent number of files with its signature scanner.
At the time of this review, its deep scanner needs a bit of work. The deep scan of our FAT32, NTFS, and APFS partitions was fairly ok, but all of the data recovered from our exFAT and HFS+ partitions was corrupted. Additionally, some of the features in the software need to be downloaded separately, such as file previews and file repair.
Overall, it's not a terrible data recovery option. It does have the ability to recover a considerable amount of your data, but there are other similarly priced options out there that come packaged with additional features to help make your life easier.
Frequently Asked Questions
We've collected some of the most frequently asked questions surrounding AnyRecover Data Recovery and provided answers below.
Yes, AnyRecover Data Recovery is legitimate data recovery software. We done a thorough scan using anti-malware software and detected nothing of concern.
You can download AnyRecover Data Recovery for free, but you can only preview your recoverable data. In order to recover it, you will need a paid license.
Yes, to get the most out of the software, you will need to pay for a license. Licenses are available on a monthly or yearly subscription, or as a one-time payment.
Yes, you can download the macOS version of the software and recover data from you Mac or iOS devices.
No, a portable version of AnyRecover Data Recovery does not exist. The program needs to be installed to one of your drives.
Despite the AnyRecover website stating that the application works on both 32-bit or 64-bit systems, we found the application is only supported on 64-bit computers.
AnyRecover is a brand of iMyFone. The iMyFone company offers a range of different software that performs different tasks, such as data recovery, data transfer, video downloading, background removal, and more.
👍 Worth a try
AnyRecover Data Recovery Review – A Polished Solution for Basic Users
3.56
Out of 5 Total score
No. 7 Among all Windows solutions
A decent solution for basic users who are not looking to do more than simply recover their data.
Visit developer website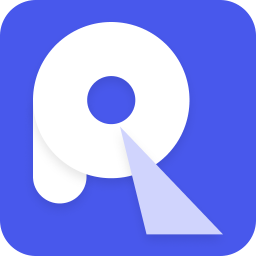 More Data Recovery Software You Should Also Consider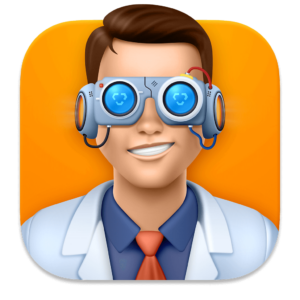 The Windows version of Disk Drill empowers regular users to reliably recover all kinds of lost data with a few simple clicks.
4.55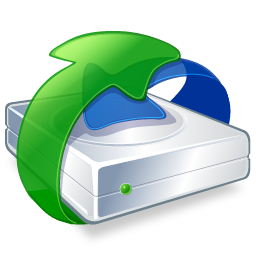 R-Studio for Windows is a powerful data recovery software application, but regular home users may struggle to master it and put its capabilities to good use.
3.88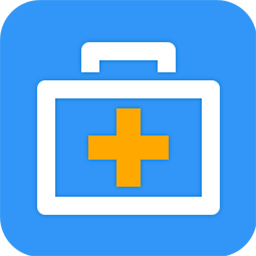 Easy to use and capable of delivering solid results, EaseUS Data Recovery Wizard is good at what it does.
3.85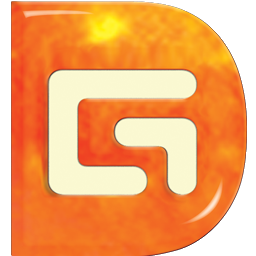 DiskGenius is a feature-rich data recovery solution that equips its users with a highly technical toolset to tackle complex data recovery situations.
3.72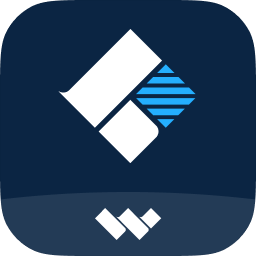 Wondershare Recoverit comes with an intuitive user interface, but subpar recovery capabilities that struggle to deliver.
3.70
View all Windows

data recovery

solutions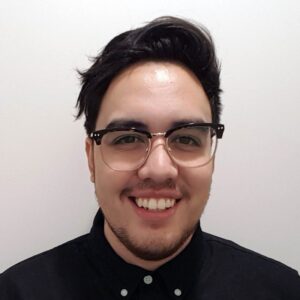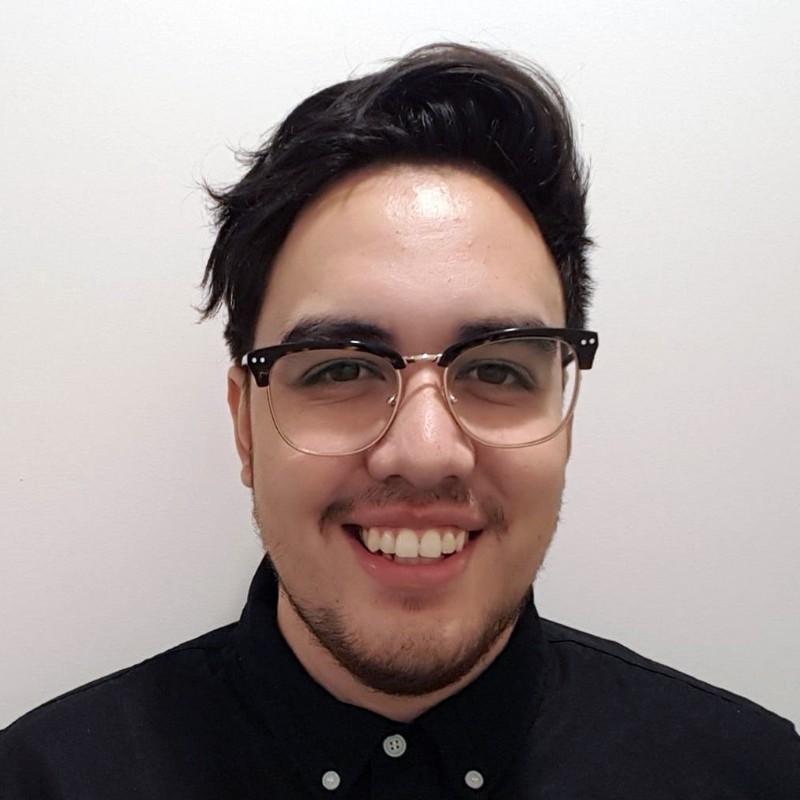 Author
40 publishings

Auckland, New Zealand
Jordan Jamieson-Mane is a content writer with a focus on technology-related content. He has spent much of his life studying and working with all types of technology. During his time as a writer, he has written countless articles in the field of data recovery, breaking down complex topics into articles that are easy to understand.
When he's not writing articles on data recovery, Jordan enjoys traveling the world, reading books, and building websites.
Jordan's recent reviews
Jordan's recent publishings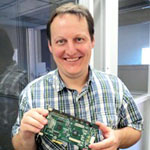 Yevgeniy Tolkunov
Approver
Frisco, Texas, United States
Yevgeniy Tolkunov is Hardware Engineer at ACE Data Recovery. Yevgeniy has a Master's Degree in Physics, Information Technology; 15+ years of experience.