Top 6 Best Open-Source Data Recovery Software
Top 6 Best Open-Source Data Recovery Software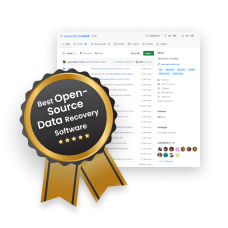 Need to restore lost data? Consider open-source data recovery software. The developers behind them are usually super passionate and talented individuals who want to provide a service – most of the time, for free. However, these tools come with limitations that you should know if you plan on using them.
In this article, we show some love to our 6 favorite (free) open-source data recovery software. We break them down using our own strict criteria, which analyze each software's recovery capabilities, usability, security, and more. By the end, you should know which one is right for you!
Unveiling Our Criteria for Evaluating Open-Source Data Recovery Software
To come up with our top 6, we vetted open-source data recovery software with our own strict criteria that we developed specifically for open-source recovery software in order to address their unique considerations. Below, we'll quickly run you through these criteria so you can check out our recommendations with a more critical eye.
Safe to use

Thanks to their open-source setup, we were able to inspect each program's code and ensure that they were 100% safe with no hidden processes.

Truly open-source

We confirmed that each program was indeed open-source and made sure they had file repositories available online.

Relevance of the program

Often, developers turn their software into open-source projects because official development is discontinued. We found projects that still had an active community and users willing to respond to requests for assistance.

Usability

Many open-source programs value function over usability. We considered how user-friendly each program is and whether or not they had a GUI (graphical user interface).

Recovery capabilities

Due to limited official development and budget, we carefully assessed each program's ability to restore data. We considered the following: (1) supported file formats, (2) scanning methods, (2) quality of the data recovery, and (4) extra features.

Licensing

We wanted to know which programs would allow us to modify or use the source code according to their license.
Our website's whole shtick is to test, prod, and push popular and lesser-known data recovery software to help our readers find the ones they like (and will efficiently solve their problems).
We've published reviews, comparisons, and lists of data recovery software for Mac and Windows computers. We also created the Ultimate Data Recovery Software Picker – a simple browser tool that chooses the best software for you based on your answers to a survey.
Our team has analyzed literally dozens of data recovery software over time and we know what makes the best, the best.
Top 6 Best Open-Source Data Recovery Software
#
Based on our super strict criteria, we present to you the Top 6 best open-source data recovery software available. While all of them get a big thumbs up from us, remember that some tools do some things better than others.
Read our breakdowns carefully to make sure that you choose the best software for your specific needs (or you can try out the software picker we just mentioned).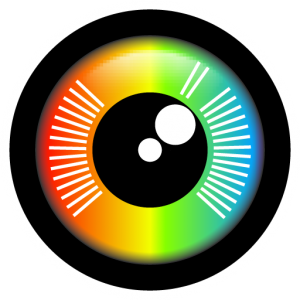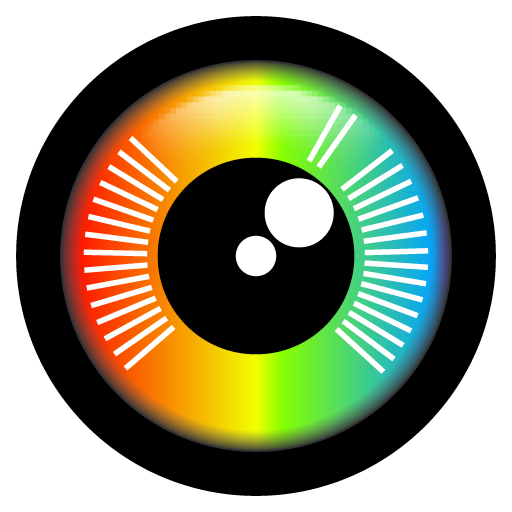 3.37 • - Intimidating but rewarding at the same time – PhotoRec is non-user-friendly, limited, and outdated… But extremely good at what it can do, which is to recover data by file signature. We still love it today.
Read full PhotoRec review
Platforms
Windows macOS Linux
Distributed as
Free All features are provided free of charge, and the software can be used, studied, and modified without restriction
Limitations
Metadata recovery
PhotoRec is a highly popular and completely free open-source recovery software distributed under the GNU General Public License. We once called it the king of foss data recovery (free open-source software). However, it's justified to say that PhotoRec is one of the best data recovery apps available period.
Completely free and open-source. Anyone can use PhotoRec for free and inspect or modify its source code.

Has a fairly active community. PhotoRec still has a lot of fans and existing users in the recent years.

Optional GUI. You can choose between using a basic GUI you can click through (QPhotoRec) or PhotoRec's original interface, which resembles a command line.

Works with faulty drives. PhotoRec can recover data from RAW disks and non-mounting drives.

Multi-platform. PhotoRec runs on Windows, Mac, and Linux, as well as their file systems.
Only has a basic GUI. QPhotoRec isn't winning any awards for design but it's easy enough to understand.

Limited scanning capabilities. PhotoRec can only scan by file signature, lacking more advanced algorithms other tools provide.

Rarely updated. While this is true for most free and open-source software, PhotoRec sometimes goes years without updates. Fortunately, it works with Windows 10 and Windows 11 as of this writing.

No tech support. CGSecurity (the developers) does not provide tech support for PhotoRec outside of the official forums.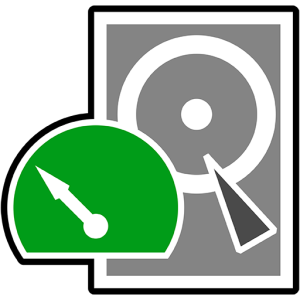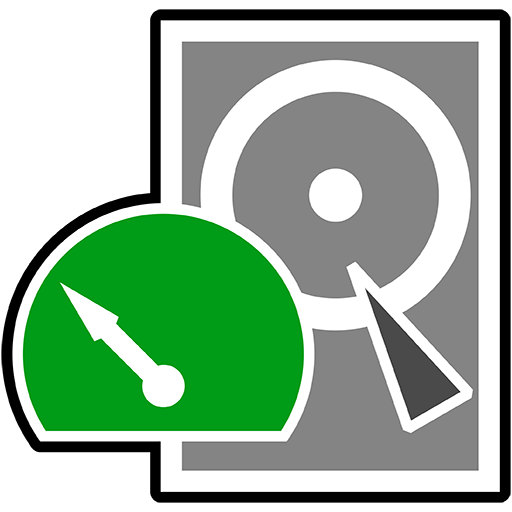 2.40 • - Ugly but talented file system repairman – TestDisk is that old tool you just can't throw away because it still works so well. It remains a worthy go-to for users with problematic partitions.
Read full TestDisk review
Platforms
Windows macOS Linux
Distributed as
Free All features are provided free of charge, and the software can be used, studied, and modified without restriction
TestDisk is PhotoRec's sister software and comes downloaded with PhotoRec. While the latter restores data by file signature, TestDisk is an open-source partition recovery tool. It doesn't directly restore your data but makes it accessible again by repairing the drive's partition. Like PhotoRec, TestDisk has still been widely recommended by users in recent years, despite the lack of official development.
Completely free and open-source. Anyone can use TestDisk for free and inspect or modify its source code.

Has an active community. TestDisk still has a lot of existing users and a few volunteers keeping it moderately relevant.

Versatile. Aside from recovering partitions, TestDisk can solve a lot of problems – including unbootable disks and lost file systems.
No GUI. Unlike PhotoRec, users only have TestDisk's command line-like interface.

No tech support. No official customer support outside of the forums.

It writes data. TestDisk writes data to the disk as part of the repair process. If the recovery is unsuccessful, you may lose more data.

Highly specialized. Like PhotoRec, TestDisk is good at one thing only – partition recovery and repair. Don't expect extra features related to data recovery.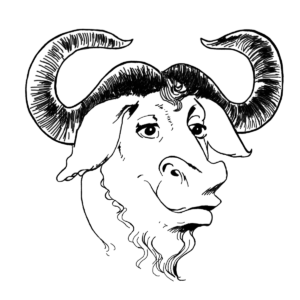 3.1 • - Hard to use but uniquely effective for different data loss scenarios – GNU ddrescue is an intelligent data recovery software that has rescued thousands of users from permanent data loss… But its features and usability need some work.
Distributed as
Free All features are provided free of charge, and the software can be used, studied, and modified without restriction
GNU ddrescue is a free and open-source data recovery software for Linux. It specializes in recovering data by "scraping" the blocks on your drive (more on this later). As of this writing, it's continuously being developed under the GNU Project.
100% free and open-source. Like all GNU Projects, GNU ddrescue is highly transparent in its code and operations. It's also free forever.

Official development. GNU ddrescue is being developed under the GNU Project. Users can rely on regular updates and official support through the GNU Project and its community.

Limited session management. You can stop and resume recovery.

Useful tools. You can use GNU ddrescue to clone your drive and perform disk repair.
Not user-friendly. There is an existing version of ddrescue with a GUI, but you'll have to pay for it. The app itself does not hold your hand.

Limited recovery options. Aside from its "data scraping" technique, GNU ddrescue doesn't offer much else.

Lacking in recovery features. The app lacks features usually found in other data recovery software, like file preview and success prediction.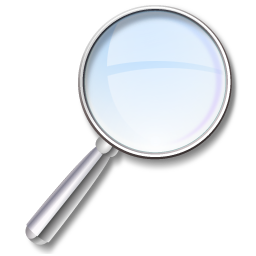 2.2 • A solid undeleter for NTFS disks – FreeRecover is an abandoned gem that users with NTFS file systems might still find mighty useful. Unfortunately, the developer seems to have mysteriously disappeared.
Distributed as
Free All features are provided free of charge, and the software can be used, studied, and modified without restriction
FreeRecover is a free, open-source, 1-man project that lives quietly in SourceForge's archives. It's a tiny, lightweight data recovery tool that only works on NTFS file systems. It also comes with a few useful features that make the app a surprisingly attractive option for the average user.
Simple GUI. FreeRecover's interface is nothing to write home about, but other tools on this list don't even have a GUI. It lets you accomplish a lot without being cluttered.

No install. You only need to download the app to run it. This means it works as a portable recovery tool and you can run it from a USB stick.

Fast recovery. The recovery process itself is pretty fast and you don't have to wait long.
NTFS only. FreeRecover only works on NTFS drives. No exceptions.

Limited support. As far as we can tell, FreeRecover is a 1-man project and is not under official development. The developer has also not directly indicated a way to access support.

Last updated in 2017. As per SourceForge (we can't find an official website), the app was last updated in 2017.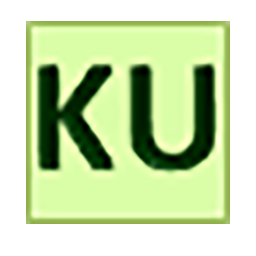 2.0 • Limited but effective undeleter for Windows– Kickass Undelete is a simple but effective undeleter that is out-of-date but surprisingly a worthy contender for your NTFS and FAT data recovery needs.
Distributed as
Free All features are provided free of charge, and the software can be used, studied, and modified without restriction.
Kickass Undelete is a free and open-source data recovery tool that can restore recently deleted files from your drive. It's limited but effective, and it's still a viable tool today.
Top Kickass Undelete Pros
Free and open-source. Kickass Undelete is 100% free and open-source.

Unreasonably large scan button. Listed as one of Kickass Undelete's biggest selling points, the scan button is just one example of the app's straightforward and no-nonsense design.

Basic but complete features. Kickass Undelete looks super simple, but it actually covers all the bases. This is the most mainstream-looking data recovery software on this list.
Top Kickass Undelete Cons
Limited recovery options. Kickass Undelete can only recover deleted files. For corruption-induced data loss, look elsewhere.

Windows only. There are no app versions for macOS and Linux operating systems.

Last updated in 2018. The last official update of this software was released in 2018.

Limited customer support. If you need customer support, you can submit a ticket via the SourceForge project page. There's no other way to directly contact the developer for support.

Limited file system support. Kickass Undelete only works for NTFS and FAT file systems.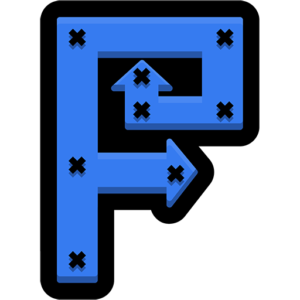 3.3 • Suitable for basic data recovery tasks – We're still testing this software. Wait until we're done for our final verdict!
Distributed as
Free All features are provided free of charge, and the software can be used, studied, and modified without restriction
Foremost is an advanced data recovery tool developed by the U.S. government for the use of law enforcement personnel (but it's been made available to citizens like us). It's highly advanced software that aims to recover not just your data but its meta information. It's not for casual users.
Free and open-source. Foremost was released under the GNU General Public License and its source code is freely available.

Advanced metadata analysis. Foremost tries to extract metadata information, such as file timestamps, file sizes, file extensions, and more.

Designed to handle large volumes of data. Foremost is optimized to process large amounts of data for the sake of investigations.
Command line interface. Foremost lacks a GUI and you will have to use codes to interact with the app.

Overkill for average users. If you just need to recover deleted data or lost partitions, the other apps on this list are simpler and just as effective.

Lack of support. Foremost is not hosted on any official website. There are also no forums for Foremost users.
The Downsides of Using Free Open Source Data Recovery Tools
If you read through the content above, you'll notice that most of our top picks have something in common: limitations. While all data recovery software has limitations, open-source tools tend to have fewer people working on them and much less budget for development.
Here are some common disadvantages of free open-source data recovery software:
Limited file system support:

Commercial data recovery software can typically support all mainstream file systems, while free open-source tools usually recognize only 1 or 2.

Lack of user support:

Most open-source tools are developed by 1-man teams and/or (unpaid) volunteers. Efforts are usually front-loaded to development, leaving customer support unmanned.

Limited features:

Most of the budget goes to ensuring that the software accomplishes its major goal (data recovery) really well. Not much is left for extra features, such as GUIs and quality-of-life improvements.

Rare updates:

Because there are usually very few people actively working on free open-source software, updates can take a few months up to a couple of years. Sometimes, active development stops altogether.
Help Us Improve This Article
Was the provided information useful? Your vote is important to use!
Frequently Asked Questions
The "best" open-source data recovery software for Windows 10 depends on what you need. Here are some of our recommendations:
Recently deleted files – PhotoRec, FreeRecover, Kickass Undelete
Lost partition recovery – TestDisk
Corrupted drive recovery – GNU ddrescue
Data forensics – Foremost
Here are our recommendations for the best open-source data recovery software for Mac:
Yes, you can recover RAID with open-source data recovery software. TestDisk and GNU ddrescue support RAID recovery. You can also disconnect the drive you want to recover from the RAID array (properly) and use other tools that only support individual drive recovery – like PhotoRec or Foremost. Just make sure you use the proper disconnection procedure depending on your RAID setup.
There is no open-source data recovery app for Android specifically, but you can use popular tools like TestDisk and PhotoRec to scan your smartphone's SD card on Windows.
Yes, there are 2 popular and free data recovery software that are bootable:
TestDisk (TestDisk Live/TestDisk LiveCD)
GNU ddrescue (may be included in a bootable Linux distribution or live environment)
Recuva is 100% free (with an optional update) but it is NOT open-source data recovery software.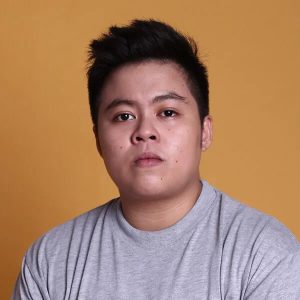 Author
Alejandro is a veteran writer with a rich background in technology. He worked part-time in his uncle's repair and recovery shop as a young boy, and now uses his experience and writing skills to produce content for multiple tech websites – specifically on the topic of data recovery. As an author for Pandora Recovery, he is constantly testing and experimenting with new tools and technology to help his readers find the best software for their needs.
Alejandro's recent review
Alejandro's recent publishings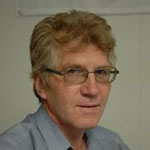 Nikolay Lankevich
Approver
Houston, Texas, United States
Nikolay Lankevich has over 15 years of strong experience in various fields and platform includes Disaster Recovery, Windows XP/7. System analysis, design, application (Inter/Intranet) development, and testing. Provided technical supports on desktop and laptops on Win-XP and Macintosh for about 2000 employees.