Top 5 Best Professional Data Recovery Software
Top 5 Best Professional Data Recovery Software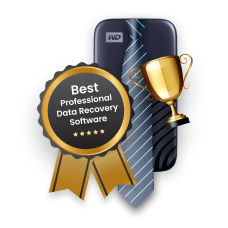 Even when your files seem gone, you usually have one last chance to save them using data recovery software. A casual search will lead to countless options. And yet, only a few are favored by demanding data recovery experts, thanks to their advanced capabilities and tools. In this article, we'll look at the best professional data recovery software and find out what's special about them.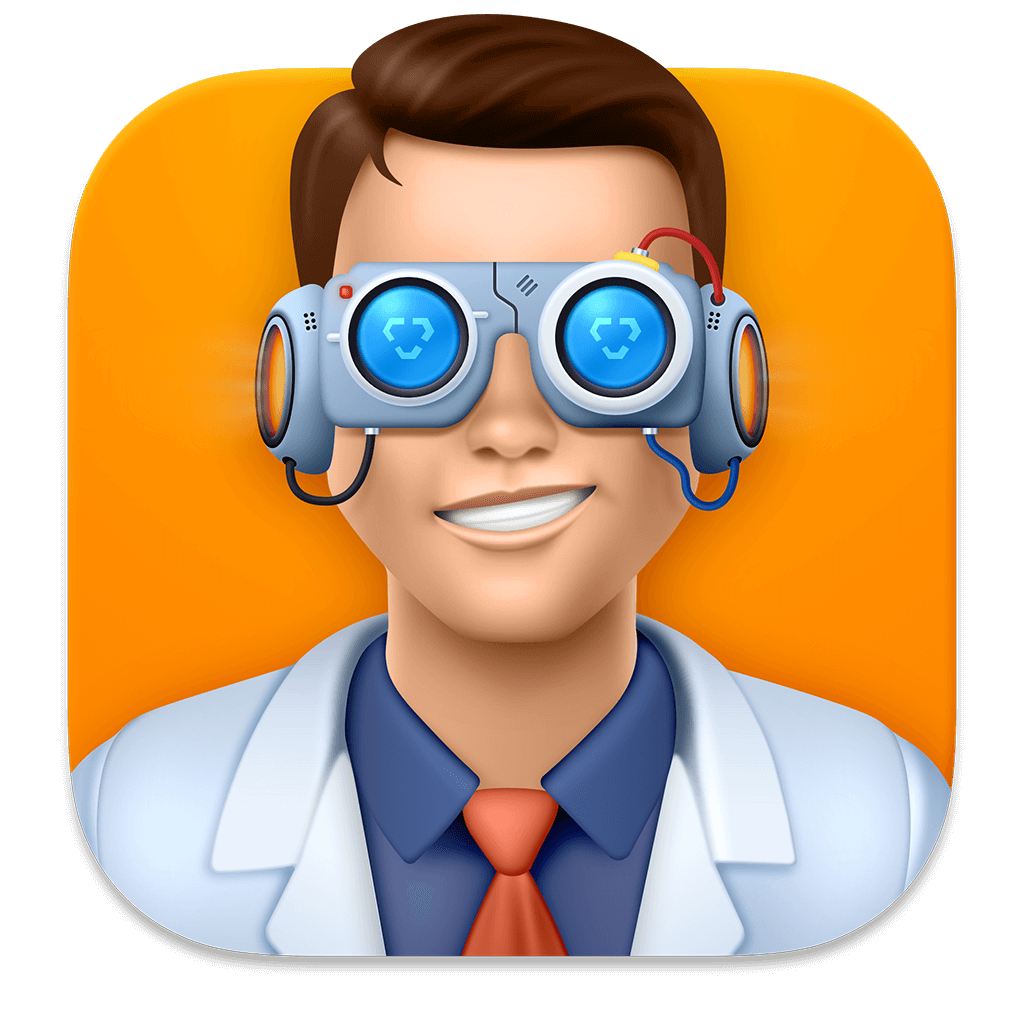 Download Free
Official Website
| | |
| --- | --- |
| Platform | |
| Distributed as | Freemium |
| Limitations | Recover up to 500 MB for free |
| Price range | $89...$598 |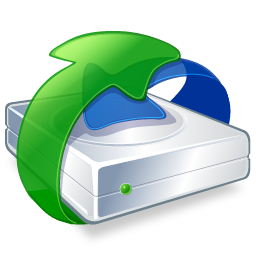 Download Free
Official Website
| | |
| --- | --- |
| Platform | |
| Distributed as | Freemium |
| Limitations | Recover files smaller than 256 KB |
| Price range | $49.99...$899 |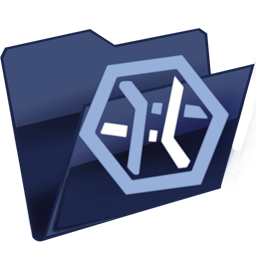 UFS Explorer
Download Free
Official Website
| | |
| --- | --- |
| Platform | |
| Distributed as | Freemium |
| Limitations | Recover files smaller than 256 KB |
| Price range | $24.95...$1049.95 |
How We Rated Professional Data Recovery Software
Testing and rating professional hard drive recovery software is different compared to reviewing consumer-level solutions. For such a task, we had to consider the extra functionality required by more demanding users.
We based the core of our analysis on the following six pillars:
Usability

How user-friendly is the software under the microscope? Does it offer a straightforward interface while enabling easy access to its advanced functionality, "hidden under the hood"?

Deep scan and search capabilities

Can the app we're testing successfully deal with complex data loss scenarios? Can it pull files from a hard disk drive when its "simpler" peers fail to recognize it? Are its scanning algorithms advanced enough to ensure the files "get out" in pristine condition, without parameters like their type or size affecting the result?

Range of supported file systems

Can you use a piece of software with various storage devices and, more importantly, file systems, or can it only check a select few, compatible only with the OS on which it's running? Can it work with FAT32 and NTFS, but also EXT4 and HFS?
RAID support

Professionals also have higher demands from their storage solutions, which often means using a RAID setup. A self-described "professional data recovery" app that can't work with multi-disk arrays, from the simplest JBOD to a complex RAID 10 setup, isn't really "professional".

Advanced features

The average consumer doesn't keep tags on their storage devices' condition through S.M.A.R.T. monitoring or care for accurate backups through disk imaging. They don't deem partition management or error correction necessary, and surely won't try to "manually" recover lost data through file carving or a hex editor. Professionals, though, do require such features and more.

Price

"Having advanced demands" may mean you'll have to invest in paid data recovery software, but it doesn't imply you have a bottomless wallet. For our Price parameter, we evaluate the ratio of all of the above compared to an app's asking price.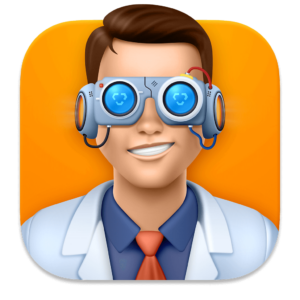 Read full Disk Drill review
Distributed as
Freemium Some features are provided free of charge, but money is required to unlock the rest
Limitations
Recover up to 500 MB for free
Disk Drill is a consistently highly-rated data recovery solution catering to casual users and data management professionals. Its superpower is in how it achieves this by granting access to an advanced data recovery core through a highly user-friendly and thoughtfully designed interface.
Thanks to this..:
Casual users can get back their seemingly permanently deleted files by going through a series of easy-to-follow steps.
Demanding professionals can fine-tune the recovery process and access additional extra-useful tools.
Expert-Level recovery rates: Disk Drill boasts a high success rate in retrieving lost data, a claim proven by our own extensive testing, ensuring users have a reliable solution for unforeseen data mishaps.

Two for one: Disk Drill's already affordable price becomes even more enticing when you realize it covers both its Windows and macOS versions.

RAID Array Recovery: The app can recover data from any type of RAID array you might be using. A minor exception is NAS-based RAID arrays: it can work with those, too. However, you have to directly connect your network storage to your computer for Disk Drill "to see it" and recover data from it.

Windows Storage Spaces recovery: Disk Drill is fully compatible with Microsoft's software-based take on RAID, known as Windows Storage Spaces.

Organized scan results: Disk Drill, by default, presents its results with a typical "folder tree structure" like Windows Explorer's navigational pane. However, it also empowers the user to only see particular groups of files based on various customizable categories and filters.

Visualization of the scanning process: The app presents visualizations or effortlessly readable reports whenever appropriate, communicating its status at a glance.
Phone Support: You can find help for every aspect of Disk Drill on its official site, and for more, support is quite zippy through eMails. However, there's no option for real-time audiovisual communication through phone or chat services.

Bootable disks: When dealing with a non-booting system, you can scan its storage using Disk Drill on another computer, but not by using "live rescue" bootable media.

Video and photo repair: Disk Drill is purely a data recovery solution, which can salvage data that still exists on storage devices. It cannot "rebuild" or "reconstruct" missing data from files like photos and videos.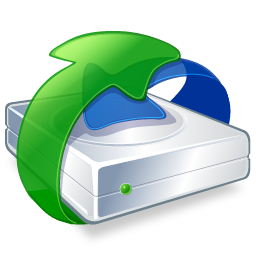 Read full R-Studio review
Platforms
Windows macOS Linux
Distributed as
Freemium Some features are provided free of charge, but money is required to unlock the rest
Limitations
Recover files smaller than 256 KB
Price range
$49.99...$899
R-Studio was initially aimed at data recovery professionals. After a soft reboot and a significant overhaul and simplification of its interface, it remains one of their best options.
However, it's still not what you'd call user-friendly, and its complete feature set is only "unlocked" in its pricier versions.
Available on all major operating systems: R-Studio is available for Windows, macOS, and Linux as a native app.

Supports most file systems: R-Studio supports the most common file systems of the operating systems it runs on (Windows, macOS, Linux) and more.

Great file scanning capabilities: R-Studio can locate almost all lost data and successfully recover files while preserving their original folder structure.

Network recovery: The app supports recovering data from remote computers.
Complicated interface: R-Studio's interface remains complicated even for data recovery professionals.

Subpar user experience: R-Studio presents its results in device-based groups that might not make sense to the average user and may also require secondary scans until it shows recoverable files.

Limited extra features: R-Studio can monitor the S.M.A.R.T. status of storage devices, but not of many modern NVMe disks. Similarly, its signature scanner can be helpful but doesn't support many modern media formats.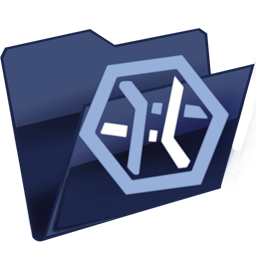 Platforms
Windows macOS Linux
Distributed as
Freemium Some features are provided free of charge, but money is required to unlock the rest
Limitations
Recover files smaller than 256 KB
Price range
$24.95...$1049.95
A strictly pro-level solution, UFS Explorer comes with most (if not all) of the features a data recovery professional might require.
Its versatility, support for most types of devices and file systems, extended RAID support, and powerful data scanner, are simply expected bullet points driving the point home you're using paid data recovery software and not a freeware tool.
Advanced imaging: UFS Explorer can create full or partial sparse images even from storage devices with hardware issues.

Extended file system support: Compatible with most file systems, UFS Explorer can work with devices that use FAT32, NTFS, EXT4, ZFS, and even BTRFS-RAID.

Stellar RAID support: Few apps can match UFS Explorer's support for various RAID setups, enabling recovery from all types of RAID arrays (RAID 0/5/6/10/60, ZFS "stripe" volumes, Drobo's BeyondRAID, etc.), and in many cases, their reconstruction.

Can work with encrypted storage: UFS Explorer can work with encrypted volumes, for which it includes many decryption techniques.
Pricey: UFS Explorer is quite affordable for what it offers, especially considering that it's primarily an app for professionals. Not, though, for the average consumer, who's left to look elsewhere for lower-cost alternatives.

Complicated: Because of its functionality, UFS Explorer's far from what one would call "user-friendly".
DMDE sits in the space between consumer-level and professional data recovery software by offering many advanced features at consumer-level prices.
Still, its friendly pricing can be deceiving, for its relatively complex interface and results can scare off beginners unfamiliar with storage terminology and data recovery concepts.
Fast: DMDE is one of the zippiest data recovery tools during scanning and recovery.

Wide compatibility: DMDE can run on virtually all versions of Windows, macOS, Linux, and even DOS, and supports (almost) all related file systems (FAT12/16/32, exFAT, EXT2/3/4, HFS+/HFSX, BTRFS, and more).

Great collection of pro-level tools: DMDE can recover data from RAW disks using file signatures, find and restore "lost" partitions, reconstruct RAID arrays, "clone" disks (even if they contain bad sectors), and more.

Custom NTFS utilities: Built-in functionality allows DMDE to "bypass" Windows' own NTFS system and "directly" create, copy, delete, or repair files and directories on a storage device.
Complicated: Although its combination of features and price is unmatchable, rendering DMDE an enticing option for everyone, in action, it can be too complex for the average consumer who "only" wants to get their files back.

Stuck in the past: One can appreciate how DMDE supports even Microsoft's ancient OSes, but not how in some regards, it seems stuck in that era, with both its preview functionality and signature scanner ignoring many modern file formats.

No S.M.A.R.T. support: Thankfully, there are many free S.M.A.R.T. status monitoring tools you can use, for DMDE doesn't include such functionality.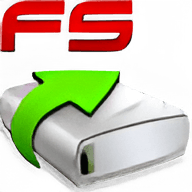 Distributed as
Freemium Some features are provided free of charge, but money is required to unlock the rest
File Scavenger is closer to its consumer-friendly siblings than most pro-level solutions, thanks to its straightforward (but also old-school) interface.
However, like with any professional hard drive recovery software for demanding users, File Scavenger's more advanced tasks also expect some familiarity with data recovery and a solid grasp of storage terminology.
Windows-friendly: File Scavenger supports (almost) all NT-based versions of Microsoft's Windows, from the latest Windows 11 back to Windows 2000 and even NT4.

Great file system support: File Scavenger can work with most major file systems of the three dominant OSes, Windows, macOS, and Linux, from exFAT and UFS to XFS and HFSX.

Supports Virtual Disks: Not restricting itself to physical and logical storage devices, File Scavenger can also work with the most popular Virtual Disk formats – VMDK, VHD/VHDX, and SparseBundle.

Encryption-compatible: File Scavenger can work with volumes encrypted with BitLocker.
Old versions for old OSes: Although officially File Scavenger "supports older versions of Windows", that implies you'll use an older version of the app that still supports them. This, in turn, means losing the app's latest features and updates.

Can't detect the undetected: Although it includes "undetected drives" among its causes of data loss, File Scavenger doesn't pull a magic trick to detect drives that act entirely dead and which the computer's storage controller "can't see".

Limited Virtual Disks support: While it can work with VMWare's, Microsoft's, and Apple's Virtual Disk formats, File Scavenger seemingly skips the more "open" OVA and OVF formats used in popular virtualization solutions like Oracle's VirtualBox.
Help Us Improve This Article
Was the provided information useful? Your vote is important to use!
Conclusion
There are dozens of data recovery apps, but they're not equal. Some offer only a basic group of features and prioritize user-friendliness. Others provide extended functionality for everyone who requires "more".
Always remember, though, that there's a limit to how much an app's developers and designers can streamline its interface. The more features you require and the more advanced the tasks an app can deal with, the higher the chances of a steeper learning curve (and the occasional misstep).
Each of the five apps we saw has its pros and cons. Although they're all great at what they do, it's up to you to decide which one would be the best for you.
Frequently Asked Questions
There's no single solution preferred by all data recovery professionals. Still, R-Studio, DMDE, and Disk Drill are popular among data recovery specialists, depending on whether they prioritize complete control over the recovery process, affordability, or an optimal balance between them (respectively).
It depends on what you consider "affordable" based on your requirements. DMDE and File Scavenger cost up to ten times less than the priciest version of R-Studio, but they're also less modern and not as frequently updated.
There are two groups of professionals in the field of data recovery. The first has the know-how to perform advanced data recovery and file forensics but only relies on software tools like the ones we saw in this article. The second works in labs where they have access to specialized hardware and software, usually unavailable to end users.
The answer to this question, too, depends on various factors. However, if we had to pick only one, we'd go for Disk Drill. It's one of the few apps in the ideal cross-section of the Venn diagram of usability, features, and price.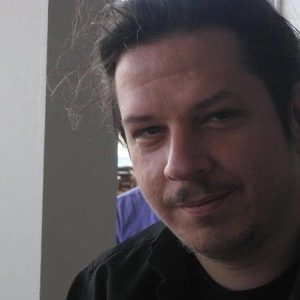 Author
Odysseas is a geek with over three decades of experience in tech who occasionally lost vast amounts of data. "Data" he managed to recover most of the time using various recovery solutions.
Eventually, he joined our team to write about such data loss and recovery scenarios and all related software and methods.
Despite having written thousands of articles and tutorials for various popular outlets, he considers his data-recovery adventures an ongoing learning experience.
Odysseas's recent publishings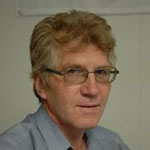 Nikolay Lankevich
Approver
Houston, Texas, United States
Nikolay Lankevich has over 15 years of strong experience in various fields and platform includes Disaster Recovery, Windows XP/7. System analysis, design, application (Inter/Intranet) development, and testing. Provided technical supports on desktop and laptops on Win-XP and Macintosh for about 2000 employees.