How to Recover Deleted Files From an SD Card
How to Recover Deleted Files From a Flash Drive
If you take the reliability of your flash drive for granted, you're not the only one. Unfortunately, even flash drives from reputable manufacturers such as SanDisk and Lexar are not immune to data loss. The good news is that there are several file recovery options that you can try to get your data back. Below, we introduce all popular free solutions, starting with the most effective one: flash drive recovery software.
What You Should Do Before Starting the Procedure
To achieve the best recovery results when using data recovery software tools to recover accidentally deleted files, some preliminary steps should be taken. These are meant to protect the device from further data loss and give you the best chance of recovering your deleted files.
Stop using the device
It is vitally important that you stop using the device as soon as you suspect it has experienced data loss. Failure to follow this advice can expose the drive to further data corruption and increase the possibility of overwriting lost files before they can be recovered. Once lost files are overwritten, they are gone for good.
Disconnect the flash drive
To ensure that you don't inadvertently write any additional files to the device, you should disconnect it from your computer until you're ready to recover your data. You can also put it into the read-only mode (for example by using Disk Drill) to eliminate the chance that the deleted data will be overwritten by you or your operating system and ensure that the deleted files are still there when you use the app to restore them. Here's how: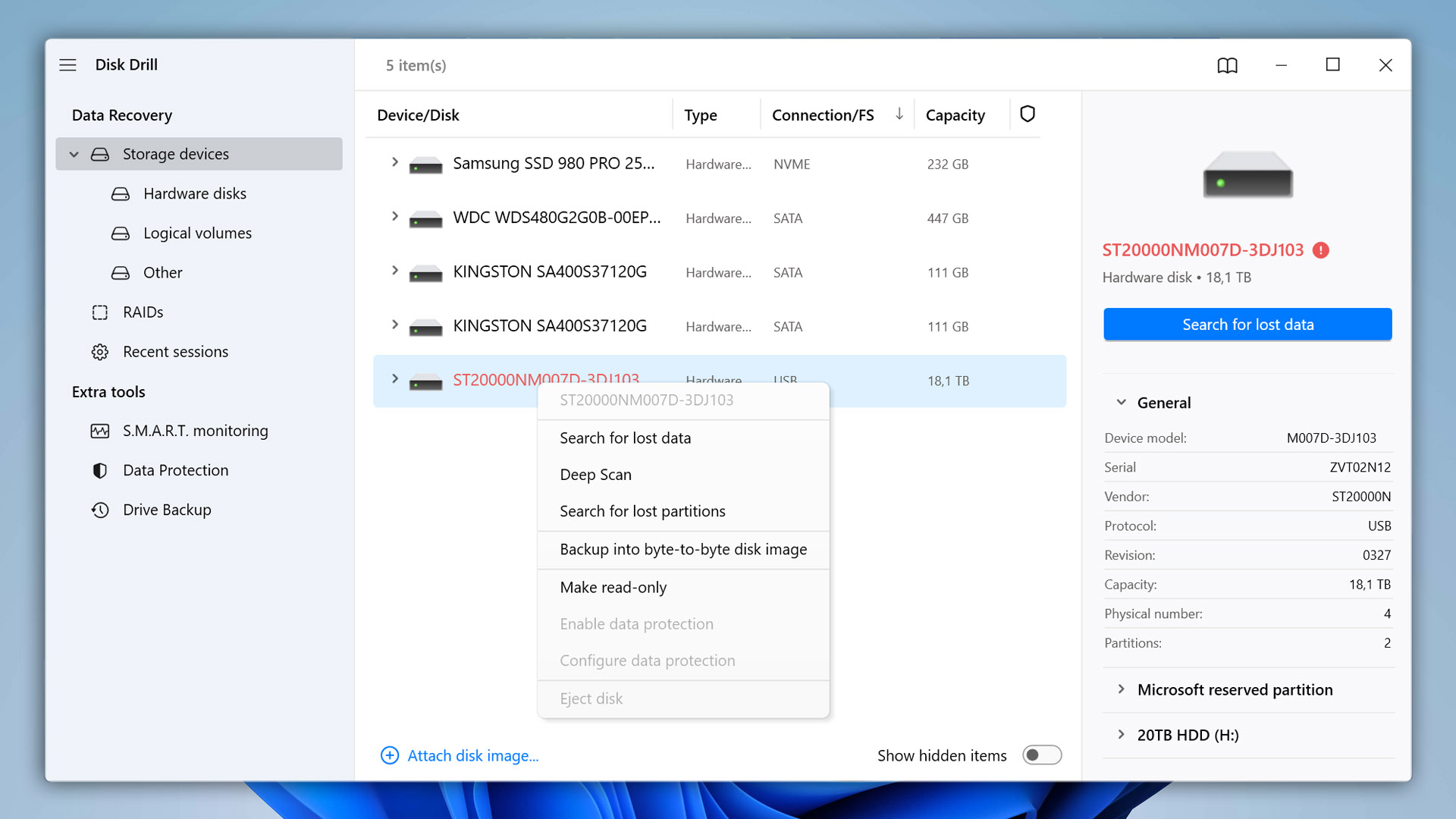 To put your drive into read-only mode, you need to select it on the main screen, click the three vertical dots to the right of the drive's name and select the "Make read-only" option.
How to Recover Permanently Deleted Files From a Flash Drive
With the right flash drive recovery tool, you should be able to recover your lost data in no time and with very little effort required. For the purposes of our demonstration, we're using the tool recommended earlier in this article, Disk Drill. Here's how to use it:
Download Disk Drill from its official website and launch the downloaded installer to install the flash drive recovery tool on your computer. The installer will guide you through the entire installation process step by step. 
Double-click the newly created Disk Drill icon on your desktop. You will be asked to give the tool administrator privileged, so please do so otherwise you won't be able to continue (they are required for deep access to your flash drive).
Select the flash drive you want to recover from the list of available storage devices and click Search for lost data. You can wait for Disk Drill to finish scanning, or you can preview recoverable data during the scan.
Add all deleted files to the recovery queue by clicking the checkboxes next to them. If you know the names of the deleted files, then you can use the search bar in the top-right corner of the Disk Drill window to find them. If not, then you can narrow down the scan results using filters.
Click the Recover button once you've added all deleted files. You will be asked to select a safe recovery destination. Any location other than the flash drive from which you're recovering deleted files is acceptable as long as it has enough free storage space.
That's how you recover data from any flash drive using Disk Drill.
Why Disk Drill Should Be Your Primary Flash Drive Recovery Tool
When faced with a lost file, you want to reach for a recovery tool that has a proven track record of success. Disk Drill has been used by countless users to recover lost files from USB flash drives both on Windows and Mac computers. Here are some reasons why Disk Drill is the best app to recover permanently deleted files, and why it should be your data recovery tool of choice.
Speed. Disk Drill offers different scanning modes that enable you to recover recently deleted files just as quickly and efficiently as files that have been permanently deleted for some time. The tool's deep scan feature scavenges your flash drive on a sector-by-sector basis to reconstruct and salvage data not easily identifiable with a quick scan.
Security. This recovery application for Windows and Mac securely recovers your lost data with no risk to your computer. It scans in read-only mode and will not make any changes to your system. The free data protection tools that come with Disk Drill help you protect the most important information on your flash drive without additional software.
Flexibility. In addition to providing the best flash drive recovery possible, Disk Drill can be used to restore lost files from any other storage device. From your computer's internal drive (both SSD and HDD) to memory cards (SD, SDHC, SDXC, microSD, MMC, etc.), the tool will reliably recover your data with just a few simple clicks.
What's the Difference Between the Free and Pro Version of Disk Drill?
Disk Drill is a free file recovery application for Windows and Mac, but there's also a Pro version that you can upgrade to by purchasing a license. The table below summarizes the differences between the two versions, and the next two tables give more information about Disk Drill and its file recovery capabilities.
Free Version
Free
500 MB recovery (Windows version only)
Preview all recovery features
Data protection tools are included
Pro version
$89
Unlimited recovery
Full access to all features
1 user 3 activations
More on Disk Drill
Technical Specifications
Supported Devices: USB, USB 3.0, pen drive, thumb drive, flash drive, USB external hard drive
Supported File Systems: FAT (FAT12, FAT16, FAT32), exFAT, NTFS, NTFS5, ext2/ext3/ext4, HFS+, APFS
Supported OS: macOS 10.15.7–16.x (Use Disk Drill 1/2.x/3.x/4.x for OS X 10.5+), Windows 10 64-bit/11 64-bit (Use Disk Drill 2.x/4.x for Windows XP+)
Supported Languages: English, Arabic, German, Spanish, French, Turkish, Italian, Japanese, Korean, Malay, Dutch, Polish, Brazilian Portuguese, European Portuguese, Russian, Swedish, Chinese, Hindi, Ukrainian
Supported File Types
Images: JPG, PNG, BMP, TIFF, AI, CR2, DNG, ICO, GIF, PSD, WEBP, and more
Videos: AVI, MP4, MOV, MPG, 3GP, MKV, MLV, RM, TS, WEBM, WMV, and more
Audio: MP3, OGG, FLAC, AAC, M4A, RA, WAV, WMA, MID, AIF, AIFC, AIFF, and more
Documents: Excel (XLS, XLSX), Word (DOC, DOCX), PowerPoint (PPT, PPTX), RTF, ODT, TXT
Archives: 7Z, ARJ, CAB, DMG, ISO, JAR, MBX, PST, RAR, RDB, TAR.XZ, ZIP
Other: ACCDB, DB, SQL, MYO, OTF, RAW, VMDK, ISO
How to Recover Deleted Files from a USB Drive Without Software
Below are some methods that you can try to get back your lost files from your USB drive.
Method 1: Check the Recycle Bin for Deleted Files
The first place you should look for files deleted from your flash drive is the Recycle Bin. Your files might still be there, and recovering from the Recycle Bin will save you a bunch of time over any alternative method that relies on a third-party app. Here's what to do:
Open the Recycle Bin by double-clicking on it, or by right-clicking and selecting Open.
Search for the file or folders that you wish to recover.
Right-click on your selections and choose Restore.
Files deleted from a flash drive may not make it to the Recycle bin. If that's the case, you can try the next method, which works on Windows 11, Windows 10, Windows 8, and Windows 7.
Method 2: Try Restoring Previous Versions of Your Files and Folders
You might be able to rescue your deleted files or folders by restoring them from a previous version residing on your computer. To attempt this type of recovery, follow these steps:
Open File Explorer.
Navigate to the file or folder that you wish to recover.
Right-click and select Restore previous versions from the menu.
Select the version you wish to recover from the list displayed.
Click the Restore button to recover your file or folder.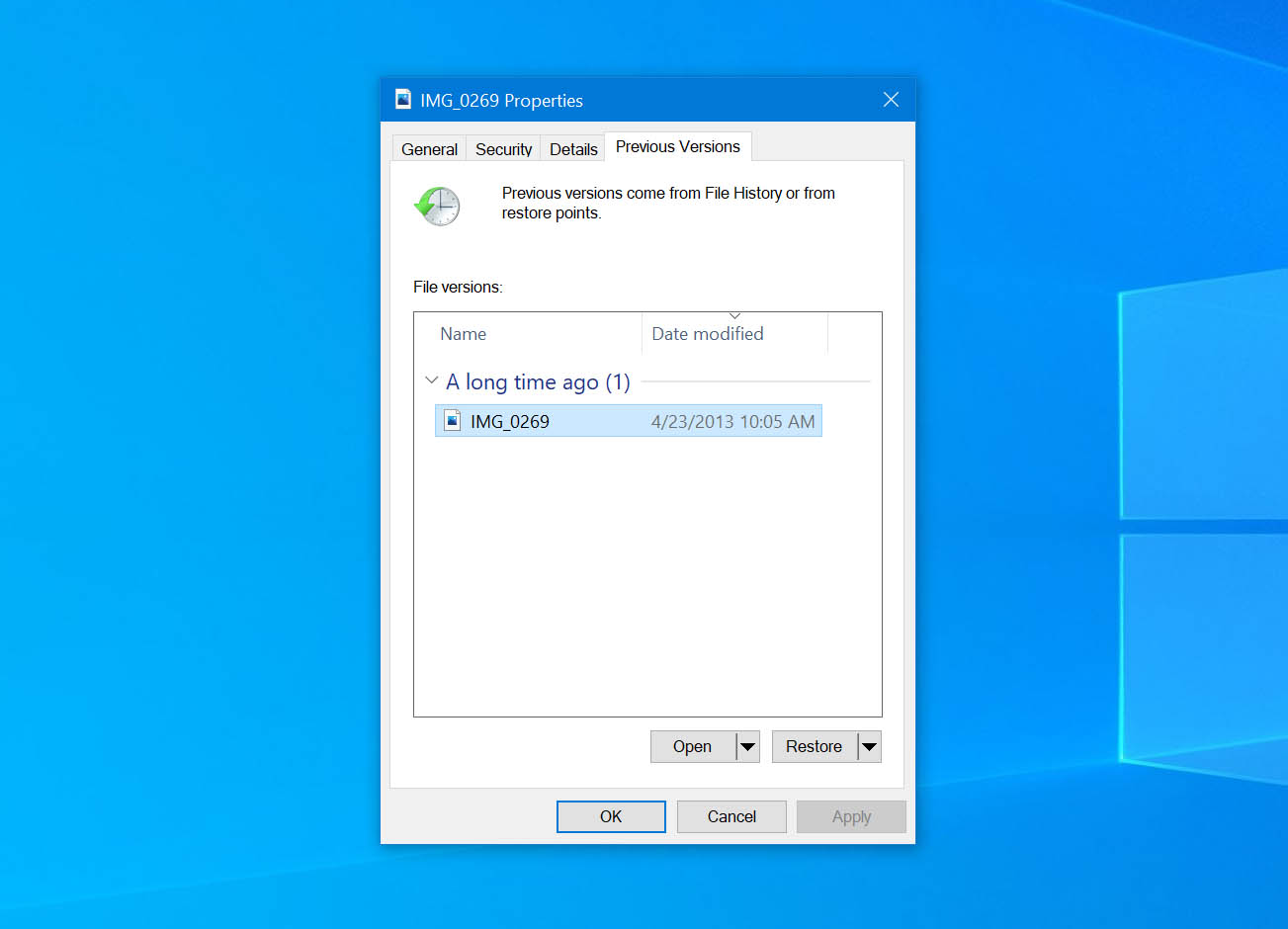 In order for this method to work, Windows needs to have created a restore point that contains a previous version of the file or folders you want to recover.
Method 3: Try Restoring Lost Flash Drive Data Using CMD
You can also try to recover deleted files using the Windows command line and the Attrib command. Here's what you need to do to restore your lost data using CMD:
Press the

Windows key + R

and type CMD in the search box.
In the CMD window type

chkdsk "drive letter" /f

and click Enter.
Press the

Y

key until the command line restarts.
Type the drive letter again and press

Enter

 to go back to the start.
Type this command –

ATTRIB -H -R -S /S /D "drive letter":*.*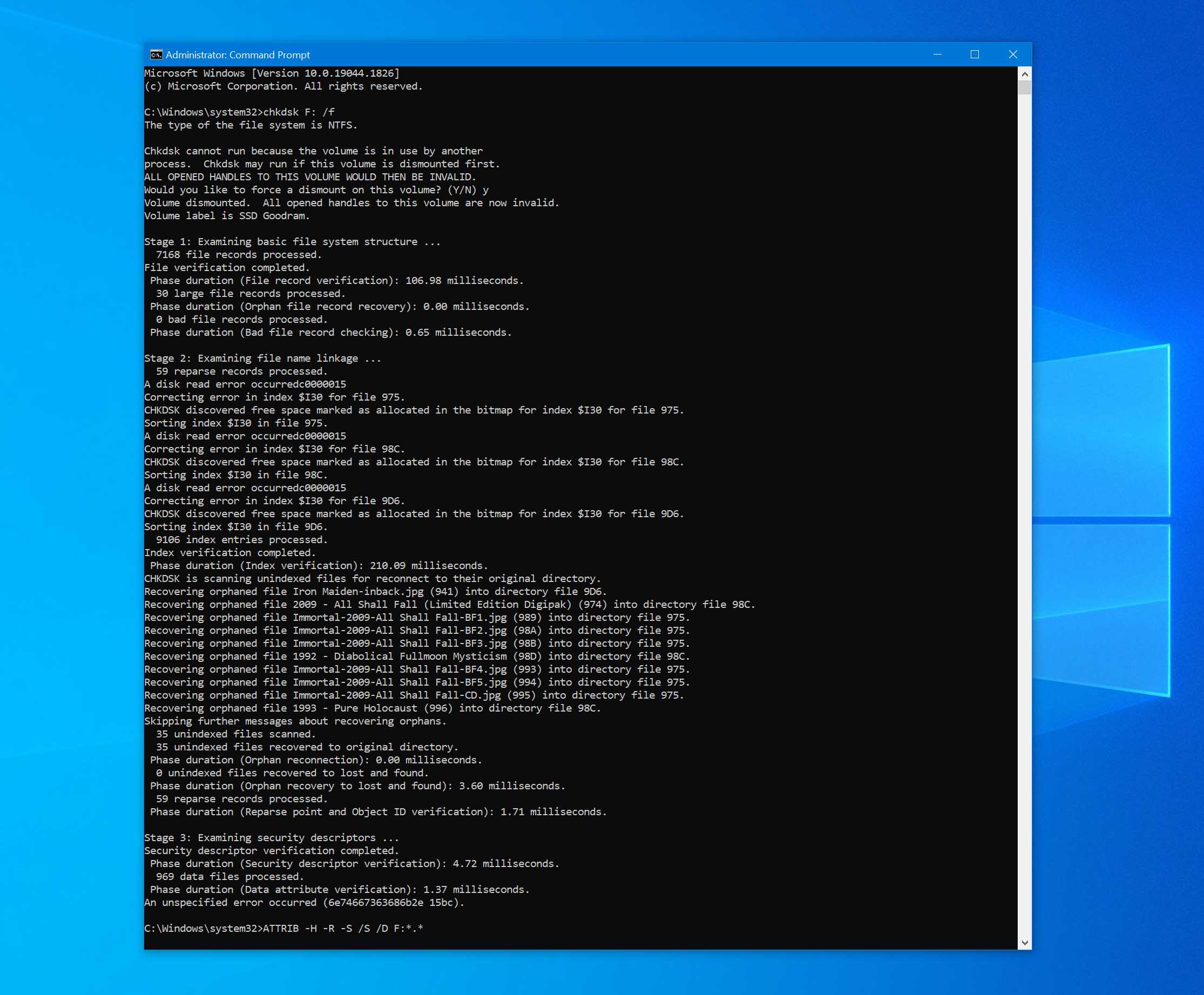 When the recovery process is complete, all recovered files will be in a newly created folder. The files may be in the CHK format and need to be renamed in order to be used by your applications.
Common Reasons for Flash Drive Data Loss
Data loss can occur for many reasons. Here are some of the most common ones.
Firmware faults
Faulty firmware can result in all sorts of problems, including lost data from flash drives and storage devices commonly used by computer, mobile, and camera users. Keeping all system and device firmware updated is considered to be one of the best practices that should be followed if you value your files.
Physical malfunction
Flash drives can suddenly experience a complete crash and failure due to accumulated wear and tear or by being improperly disconnected from the system. If you are using the device and start to detect degraded performance, it's a good idea to consider transferring your data to a new drive as soon as possible.
Malware and viruses
The ease at which flash drives can be shared among multiple users or computers makes them susceptible to infection with malware or viruses. To minimize this risk, keep your system's antivirus software updated and restrict the use of your drive to verifiable virus-free machines.
Human error
One of the most common causes of deleted data is human error. This problem is exacerbated by sharing a false drive with friends or colleagues. Someone might be trying to copy an image and end up with an accidentally deleted file.
Accidental formatting
Instead of manually erasing files from USB flash drives, many users prefer to simply format the entire drive instead. Especially when using multiple flash drives at the same time, it's easy to accidentally format the wrong one and instantly lose access to all data that was stored on it. Luckily, recovering formatted flash drives can be a matter of a few simple clicks, as long as you choose the best program available to perform the recovery.
Frequently Asked Questions
Recover files from a formatted flash drive with this procedure:
Connect the flash drive to your computer.
Launch your data recovery software.
Allow the software to scan the drive for recoverable files.
Restore the files to a new location on your main drive.
Without software, you can recover deleted files from a USB drive by:
Employing a previously taken backup of the drive's data.

Open a command prompt and use this command with the X replaced by your drive's letter designation: ATTRIB -H -R -S /S /D X:*.*
If your flash drive is not recognized, you have several options:
Connect the drive to another USB port if one is available.
Try using a different computer that may be able to read the drive.
Uninstall and reinstall the USB port through Device Manager.
The answer depends on the extent of the damage. In order to recover files from a broken flash drive you need to be able to connect it to your computer. Once it's attached, data recovery software may be able to recognize the drive as a raw disk and successfully restore your files.
Your flash drive might not be working correctly for a few different reasons. It could be physically damaged by heat or moisture. The file system could have become corrupted by a virus. You might be using a faulty USB port. Your system may have an outdated driver that is causing the problem.
Follow these steps to reformat a flash drive:
Connect the drive to your Windows computer.
Locate the drive in Device Manager and right click the drive.
Select Policies and Optimize for performance.
Open My Computer and select Format on the flash drive.
No, you can't recover files from a USB flash drive using an online app because the app wouldn't have the necessary permissions to analyze the flash drive sector by sector. If you've come across an online app that promises to get back your lost data, then it's most likely scam, and we highly recommend you avoid it.
Final Words
If you stop using your flash drive at the first signs of data loss, then you should be able to recover all lost files using Disk Drill and avoid the stress that accompanies the loss of irreplaceable images or other important data. Disk Drill's intuitive interface and advanced scanning technology make it the perfect tool for users with any level of computer experience. Data recovery professionals and new users alike, will find that Disk Drill provides a streamlined and reliable data recovery experience for Windows and Mac, making it an easy choice when faced with a data loss scenario.
Read Previous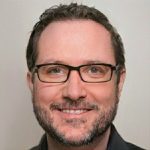 Jeff Cochin
on March 22, 2023
Read Next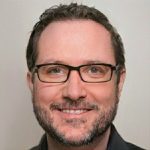 Jeff Cochin
on March 22, 2023
Help Us Improve This Article
Was the provided information useful? Your vote is important to use!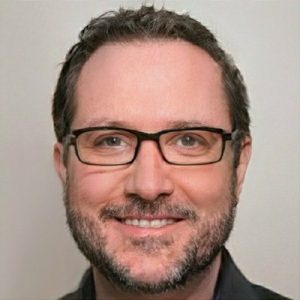 Author
36 publishings

Atlanta, GA
Jeff Cochin is a data management and recovery professional, who has been with Pandorarecovery for nine years and has always been an essential part of the team. Jeff also works as a technical writer at Macgasm, being a first hand in testing, trying and writing about big and small tech software.
Jeff's popular publishings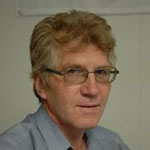 Nikolay Lankevich
Approver
Houston, Texas, United States
Nikolay Lankevich has over 15 years of strong experience in various fields and platform includes Disaster Recovery, Windows XP/7. System analysis, design, application (Inter/Intranet) development, and testing. Provided technical supports on desktop and laptops on Win-XP and Macintosh for about 2000 employees.