How to Recover Emptied Trash on a Mac [Solved]
How to Recover Emptied Trash on a Mac [Solved]
If you're wondering whether it's possible to recover emptied Trash on Mac, you've probably found yourself in a situation you wouldn't wish on anyone else.
Perhaps you've deleted important files without even realizing it at first and without a backup that you could use for recovery. It's also possible that your data disappeared after a software error or hardware failure caused your Mac to crash unexpectedly.
Regardless of why you need to recover empty Trash on Mac, full recovery is possible if you follow our instructions and act quickly. Let's look at three (but actually two) possible ways to recover files deleted from Trash on Mac.
How to Restore Trash on a Mac
In this section, we will explore two effective methods to recover data from emptied Mac trash: using backups (Time Machine and third-party) and data recovery software. The first method is useful if you have recent backups of your data, while the second is effective when you don't have a backup or it's outdated. We'll guide you through the steps of both methods, so let's get started! But first, let's check the Trash one more time.
Method 1: Check if the Deleted Files Are Still in the Trash
Yes, you've probably already done that, but still. By default, deleted files on Mac computers go to a special folder called Trash, where they stay until the folder is emptied, which can happen automatically after 30 days, depending on your configuration. Because you may have only a limited amount of time to act, Trash is the first place you need to check whenever you need to recover deleted files on your Mac.
To restore files from Trash Bin:
Open Trash by clicking on its icon, located on the right side or bottom of the Dock. If you don't see the icon, you can also open Trash by entering the following command in a Terminal window:

open .trash

Go through Trash and look for the files you want to undelete. When you find them, select them by either pressing and holding the command key and then clicking the files or by holding the left mouse click and dragging the cursor around them.
Click on any of the selected files, hold the click, and drag your mouse to another folder or your desktop. As soon as you release the mouse, the files will be moved to the destination. If you change your mind halfway through, you can simply move the files back to Trash.
Method 2: Recover Files Deleted From Trash on a Mac via Backup
What if you can't recover files from Trash on Mac because they're no longer there? Does it mean the files are gone for good? Fortunately, it doesn't. As long as you have a backup, you should be able to recover them in no time.
Don't have a backup
? Then stop everything you're doing and read the
third solution
described in this article. There's a good chance that you'll be able to restore all deleted files even without a backup, but you need to hurry up and start the recovery before they become overwritten.
Since Mac OS X Leopard, Mac users can back up and recover files using Time Machine, and this feature is still relevant for macOS Ventura. This innovative backup software application distributed as part of macOS, and its purpose is to automatically back up all files users have on their system.
Because Time Machine doesn't back up the Trash folder, you can't use it to recover emptied Trash on Mac. However, you can use it to recover deleted files from whichever location they were before.
To recover files deleted from Trash Bin using Time Machine:
Connect your Time Machine backup disk if it's not already connected to your Mac.
Open the folder that contained the deleted files. For example, if the files were in your Documents folder, open Finder and select Documents from the sidebar on the left.
Click the Time Machine icon located in the Menu Bar and choose Enter Time Machine.
Locate the files you want to recover using the timeline on the right edge of the screen.
Click Restore to restore the selected file.
Method 3: Recover Emptied Trash on a Mac via Third-party Software
A backup is useful only when you actually have one. But what if you haven't been backing up your files? That's where data recovery software applications like Disk Drill come in, allowing you to recover emptied Trash on Mac by analyzing the file system and looking for signs of deleted files.
Disk Drill provides a unique one-click approach to data recovery. It fully automates all the difficult steps so even less experienced Mac users can recover deleted data with confidence. In addition to its ability to effortlessly solve even the most complicated data recovery scenarios, Disk Drill offers multiple useful disk tools to protect your files against future data loss and keep your Mac in top condition.
To recover emptied trash via Disk Drill:
Download, install, and launch Disk Drill.
Click the Search for lost data button next to the drive on which your files were stored prior to deletion.
Wait until Disk Drill finishes analyzing the drive.
Look inside the recovery folders and locate the deleted files using the preview feature.
Select each file you want to recover and click the Recover button.
Specify where you want Disk Drill to recover the deleted files and click Choose. You should always select a folder on a different drive than where the deleted files were originally located.
Click the OK button to complete the restore.
Common Reasons Why Mac Users Lose Data
Data loss can happen to anyone, no matter which operating system they use or how experienced they are, and it can happen for a number of different reasons. Here are three common reasons why Mac users lose data.
Software Bugs: Seasoned software developers know that there's no such thing as bug-free software. It's just that some software bugs are much less serious and visible than others. The most serious software bugs cause applications to crash, which can result in the loss of unsaved work and a lot of swearing. As a Mac user, you should avoid using unoptimized software and old versions that haven't been tested with the most recent version of macOS.
Hard Disk Crashes: If hard disks were 100% reliable, there wouldn't be any hard disk repair services. Unfortunately, we know that the annual failure rate of modern hard disks is between 1 and 7 percent. Of course, the older your hard disk is, the higher the chance of it failing suddenly and catastrophically. We recommend you always keep an eye on your disk's S.M.A.R.T. status and have a backup ready should it ever crash unexpectedly.
Deleting Files Accidentally: Not all data loss is caused by external factors. In fact, most data loss happens by accident. If you've ever had to write an important paper in one night, you know how easy it is to click the wrong button or press the wrong shortcut in a sleep-deprived state. Sometimes, users accidentally delete files but don't notice their mistake for days or even weeks. By then, Trash has already been emptied, and the only solution is a reliable data recovery software application.
Prevent Data Loss with Regular Backups
Backups are by far the most reliable way to prevent data loss. As a Mac user, you already have a fantastic backup application present on your system: Time Machine.
All you need to create backups with Time Machine is an external storage device. If you have one, connect it to your Mac and open Time Machine from System Preferences. Select your external storage device and wait for Time Machine to automatically back up your Mac.
If you want to take your backup strategy to the next level, you can also consider storing important files in the cloud. Apple's iCloud is a solid choice, but you can also use Dropbox, Google Drive, OneDrive, or any other reliable cloud storage service.
Frequently Asked Questions
Here's how to easily undo empty Trash on a Mac:
Download and install Disk Drill on your Mac.
Launch the app and select the disk you want to scan.
Wait for the scan to finish and select the files you want to recover.
Select a safe recovery destination folder.
Finish the empty Trash recovery process.
Trash is a hidden folder located in the root directory (the same directory where the Desktop, Documents, Downloads, Movies, Music, Pictures, and Public folders are located). To see it, open Finder, navigate to the root directory, and press CMD + SHIFT + . on your keyboard.
It's fairly easy to run out of available storage space unless you empty Trash from time to time. To force empty Trash on Mac:
Click the Trash icon in the Dock.
Click the Empty button under the Search bar.
Click Empty Trash to confirm the action.
If you don't want to install a third-party software application to recover deleted Trash on Mac, you can use Time Machine:
Open the folder where the deleted files were located before they were moved to Trash.
Click the Time Machine icon located in the Menu Bar and choose Enter Time Machine.
Select the files you want to recover and click Restore.
Because Trash is just a hidden folder, you can copy files from it using Terminal. However, you won't be able to recover any files from it if it's been emptied. For that, you need a data recovery application.
Read more in Macs & MacBooks
Read Previous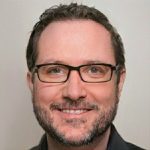 Jeff Cochin
on March 22, 2023
Help Us Improve This Article
Was the provided information useful? Your vote is important to use!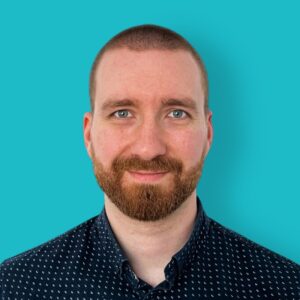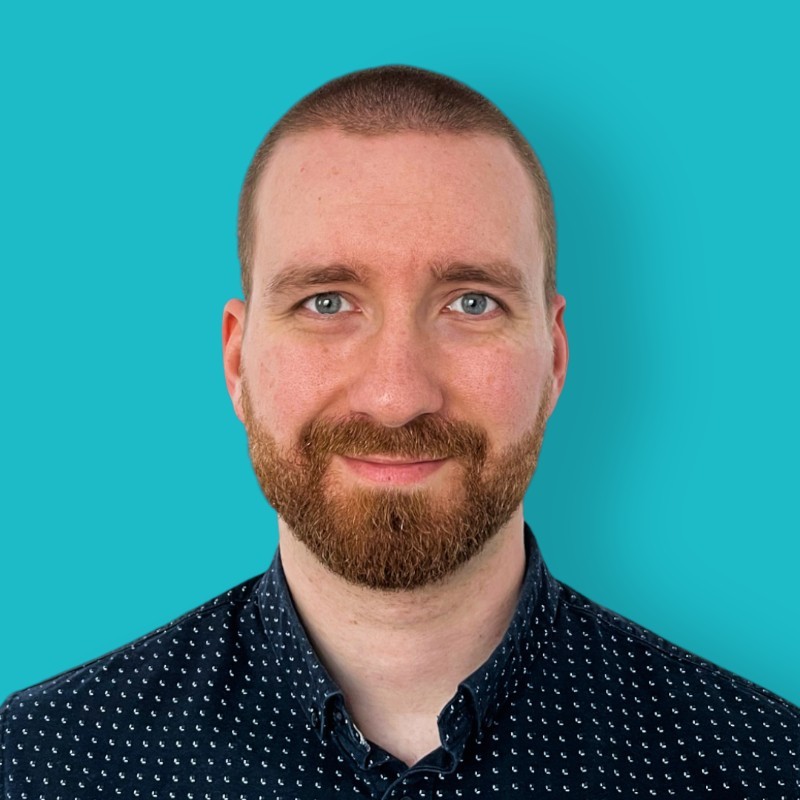 David Morelo
Author
David Morelo is a professional content writer with a specialization in data recovery. He spends his days helping users from around the world recover from data loss and address the numerous issues associated with it.
When not writing about data recovery techniques and solutions, he enjoys tinkering with new technology, working on personal projects, exploring the world on his bike, and, above all else, spending time with his family.
David's recent reviews
David's popular publishings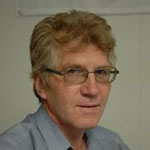 Nikolay Lankevich
Approver
Houston, Texas, United States
Nikolay Lankevich has over 15 years of strong experience in various fields and platform includes Disaster Recovery, Windows XP/7. System analysis, design, application (Inter/Intranet) development, and testing. Provided technical supports on desktop and laptops on Win-XP and Macintosh for about 2000 employees.