How to Recover Data From a CF Card on Mac
How to Recover Data From a CF Card on Mac
CF cards can be up to 4 times faster than an SD card, and naturally, many photographers opt to use them to store their photos. CF cards are also the preferred choice for videography, thanks to the exceptional read/write speeds. But, they're not immune to data loss. You can accidentally delete files from the CF card, or it may happen due to reasons beyond your control. Regardless, go through the sections below to find out all you need to know about CF card recovery on a Mac.
Choosing the Appropriate CF Card Recovery Method For Mac
To save your time and money, it's advisable to narrow down what caused data loss from your Compact Flash (CF) card, and then choose the appropriate CF card data recovery method on your Mac.
Additionally, there are certain situations, like physical damage, that are best handled by experts. Using DIY data recovery methods in such instances can worsen the data loss.
Here's a table that will help you out in choosing the best recovery method for your CF data loss scenario:
| | |
| --- | --- |
| Reason | Solution |
| My files were accidentally deleted, or they suddenly disappeared from the CF card. | Use a data recovery tool to scan the CF card and find recoverable data. |
| I accidentally formatted my CF card. | A data recovery program–if the card was not formatted using the Secure Erase option–will be able to recover your data. However, data recovery chances will decrease as you write new files to the formatted CF card. |
| The CF card isn't recognized on my Mac. | If the CF card isn't detected by macOS at all, check its physical connection. Try to switch out the adaptor and try connecting the card to another device. If the card isn't detected on any device, it's best to contact an expert. |
| I receive error messages when I attempt to access the CF card's files on my Mac. | Use the First Aid feature in macOS' Disk Utility to repair the CF card. Be sure to first recover any data, using a data recovery tool. Most programs can scan the card as long as it's detected by your Mac, regardless of whether the files are accessible or not. |
How to Recover Deleted Files from a CF Card on a Mac
The most user-friendly and versatile way to recover deleted files on a Mac, is to use a third-party data recovery tool. Whether you accidentally deleted your files, or they were lost due to logical corruption, a good data recovery tool will undo at least some, if not all the data loss.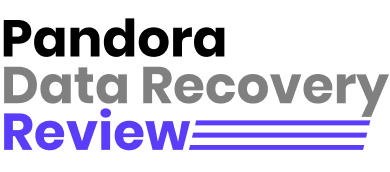 To ensure you choose the best CF card recovery software for your Mac, be sure to read through our detailed
reviews of the best data recovery programs for macOS
. Once you've narrowed down your options, use our
comparison tool
to see what sets these apps apart from each other. Want a more personalized experience? Use our
software picker
which will select a data recovery tool for you based on your data loss inputs.
To ensure that your Compact Flash (CF) card recovery process on a Mac, is as smooth as possible, look for the following in a data recovery program:
✅ The program should be easy to use. Time is of the essence in data recovery. You don't want the added stress of figuring out how to use the program. Additionally, clearly defined steps ensure that you don't make a mistake during the recovery process.
🧩 Compatibility with CF cards and file types. Pick a program that works with CF cards and recognizes a wide range of file types. You're likely looking to recover photos and videos from the CF card, so pick a program that recognizes all major photo/video formats and lets you preview them before recovery. This will make your life much easier.
💰 They fit your budget. Data recovery programs have various types of pricing schemes–some are subscription-based, others are one-time purchases. Choose one that fits your budget, but is capable and has a proven track record. There are some completely free CF card recovery programs for Mac as well, but they usually compromise in areas like user-friendliness and good-to-have features like file previews.
For this tutorial, we decided on
Disk Drill
to recover deleted files from a CF card on a Mac. It comes with a minimalist, user-friendly interface with in-built tutorials which makes the recovery process simple. Its wide compatibility spectrum ensures that it works with CF cards from a range of manufacturers like Lexar, SanDisk, and more. Selecting the correct pictures and videos you want to recover is so much more easier in Disk Drill, thanks to its preview feature.
Another nice to have feature is that Disk Drill can recover data from SD, or CF cards, even if they're corrupted, or have no file system at all, i.e., they are RAW.
Before proceeding with data recovery, it's important to know that regardless of the memory card recovery program you use, your data recovery chances will depend on how much time has passed since the data loss and the amount of new data written to the CF card. Writing new files to the card can overwrite the previously deleted files, reducing the chances of recovering all of them.
Now, let's take a look at the CF card recovery process on a Mac, using Disk Drill:
Download and install Disk Drill.
Open Disk Drill, select the CF card, and click Search for lost data.
Click on Review found items if you wish to see all the recoverable files. To narrow down the results, you can opt to directly click on the filetype you wish to recover (Pictures, Video, Audio, Documents, Archives, and Other).
Expand the Deleted or lost and Reconstructed sections to view deleted files that are recoverable. To see the currently present files on the CF card, expand the Existing section.
Select the files you wish to recover. Disk Drill will display a preview of the currently selected file, but you can manually preview any file by clicking the eye icon next to its filename. Once you've confirmed your selection, click the Recover button.
Choose a recovery destination for the files and click Next.
Disk Drill will recover the files, but you will need to acquire a Disk Drill Pro license for the recovery process to be complete.
Alternative Methods for Compact Flash Card Recovery on Mac
If you don't wish to use a third-party data recovery program right away, here are some methods that can help you restore the functionality of your CF card.
Method 1: Check the CF Card's Connection
Loose or damaged cables, bent pins, and broken ports/adapters/card readers, can all hamper the connection between your Mac and the CF card. It's also possible your Mac initially detects your CF card, but there are random disconnections and reconnections. You'll be unable to view your files unless you address this issue.
The first thing you should do is examine the connector pins on your CF card male connector. See if any of them are missing, or bent. Even if they seem okay, use a different connector and see if macOS consistently detects the CF card. Additionally, check the adapter's cables for any signs of damage. There shouldn't be any peeling. Finally, examine the ports on your Mac for any signs of damage.
Method 2: Run First Aid in the Disk Utility
The First Aid feature in macOS can detect and fix a wide range of file system issues on your drive. However, because of how it resolves these problems, some data can be deleted as "collateral damage." So, we recommend you first backup all your info by creating a disk image of the drive–using the Disk Utility, or Disk Drill.
Here's how to use the First Aid feature and repair your CF card:
Search for Disk Utility in Spotlight Search (

Command

+

Space

), and open it.
Select the CF card from the sidebar, and click on the First Aid button.
Click Run in the First Aid confirmation prompt.
Method 3: Format Your CF Card
Formatting your CF card can fix numerous logical issues with your CF card on a Mac. However, it does delete your data, so again, remember to recover your data beforehand or create a disk image of the CF card before proceeding. If you don't back up your data, you can still recover data from a formatted memory card, provided the Security Options slider was set to Fastest and not Most Secure. However, the chances of data recovery are always higher on a card that wasn't formatted at all.
Keep in mind that data recovery tools like Disk Drill can retrieve existing data from memory cards, even when the card is experiencing accessibility issues, such as a format prompt.
Here's how to format your CF card and potentially repair it:
Search for Disk Utility in Spotlight Search (

Command

+

Space

), or open it from Finder > Go > Utilities.
Now, select your CF card from the sidebar and choose the Erase option.
Choose the format parameters according to your needs and click on Erase.
Method 4: Contact a Professional Data Recovery Service
If your data is critical, and you can't take any chances with it, it's best to contact a professional data recovery service to recover your data for you. But keep in mind, data recovery services are substantially more expensive than using data recovery apps.
We also recommend you contact a professional data recovery service if your CF card is physically damaged. Don't attempt DIY recovery unless you're comfortable with physically fixing the drive.
Here's what you can expect when contacting a professional data recovery service:
📞 Call up or email the data recovery company, and explain your data loss scenario.
🚚 Drop off the CF card at the company's drop-off location or courier it to them.
🔎 The data recovery service will examine the drive and let you know the amount of recoverable data as well as the data recovery cost. The evaluation process is usually free.
✅ You can then choose whether to proceed with data recovery or not.
Conclusion
In most cases, you'll be able to recover all your data from the CF card as long as you are proactive and use a good data recovery tool. But, preventing data loss is what should be prioritized. Create regular backups of all important files and invest in a good cloud storage solution. If you're ready to pay any cost, contacting a professional data recovery service is the safest way to get back your files.
Frequently Asked Questions
The answer depends on how you formatted the CF card. If the Security Options slider was set to Most Secure, data recovery is impossible. But, if the slider was set to fastest, you should be able to recover your data using a good data recovery tool.
If macOS doesn't read your CF card, it's usually because of a loose cable, a damaged connector, or a broken CF card. It's also possible that the CF card is formatted with an incompatible file system.
To access a corrupted CF card on a Mac, repair it using the First Aid feature in Disk Utility. Remember to recover your data beforehand or create a backup of the CF card.
Conclusion
Creating regular backups of all your important files is the only way to shield yourself against data loss completely. We recommend storing these backups on a local storage drive as well as a cloud storage solution. Additionally, never attempt DIY data recovery if the drive makes whirring, clicking, and beeping sounds.
Read Previous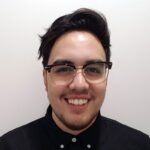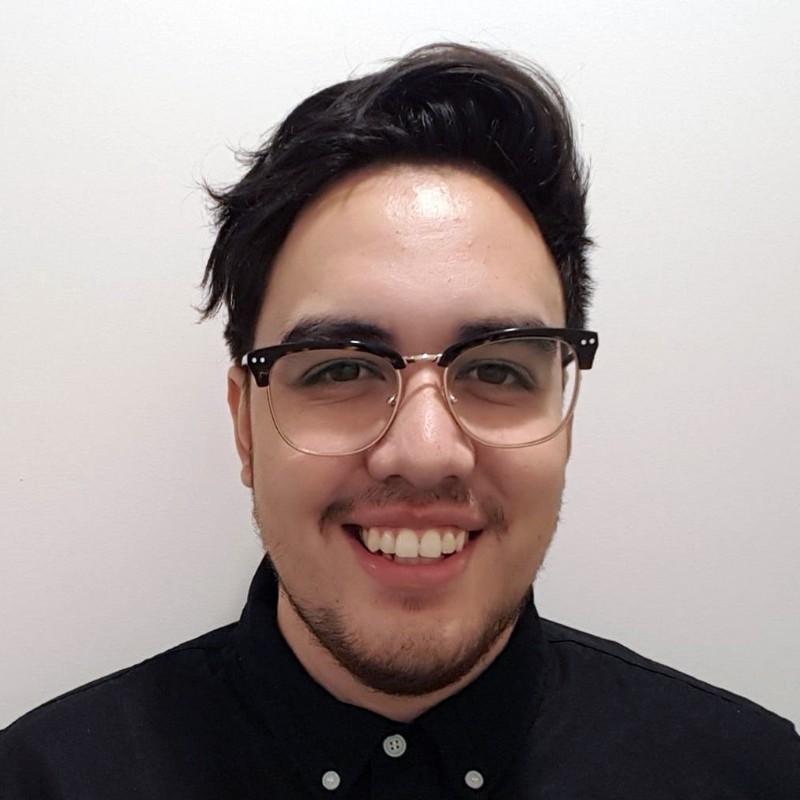 Jordan Jamieson-Mane
on July 31, 2023
Read Next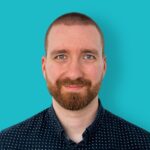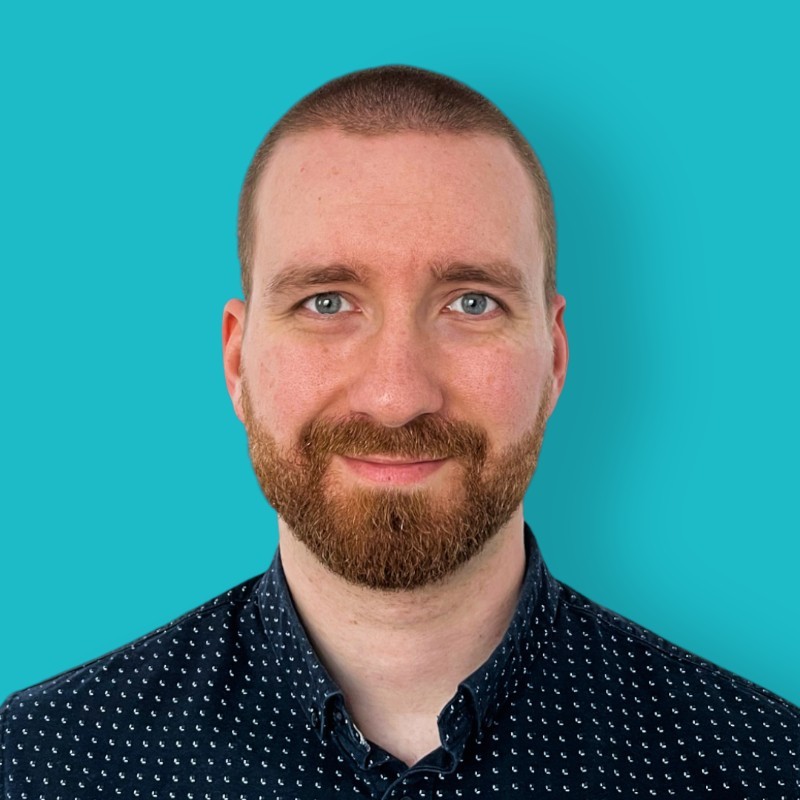 David Morelo
on August 15, 2023
Help Us Improve This Article
Was the provided information useful? Your vote is important to use!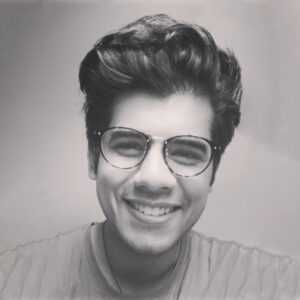 Author
Manuviraj Godara is a professional content writer with over four years of experience, specializing in technology and data recovery topics. His passion for technology began when he got his first computer, sparking a fascination that has never ceased to amaze him. He is also an avid gamer who enjoys spending his free time exploring his favorite music albums and reading. Apart from writing, Manuviraj has a penchant for gaming, motorcycling, and listening to Steely Dan. With his ever-growing expertise in technology, Manuviraj consistently delivers engaging content, helping readers make the most out of their devices and computers.
Manuviraj's recent publishings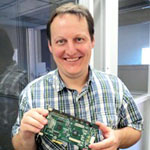 Yevgeniy Tolkunov
Approver
Frisco, Texas, United States
Yevgeniy Tolkunov is Hardware Engineer at ACE Data Recovery. Yevgeniy has a Master's Degree in Physics, Information Technology; 15+ years of experience.