Top 6 Best Hard Drive Repair Software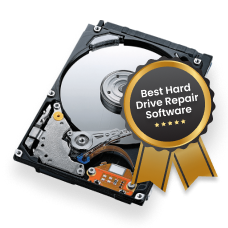 A computer's hard drive is one of its most critical components. It contains all of the data and information that turns the machine from an interesting conglomeration of electronic components into an extremely flexible tool. A malfunctioning hard drive can result in decreased performance as well as missing or corrupted data.
The HDD in your computer can contain hundreds of gigabytes of data encompassing millions of files. Some of these files can easily be recreated by reinstalling software or downloading content. There is a very good chance that at least some of the data that resides on your hard disk is valuable and would be hard, if not impossible, to replicate. If you are experiencing problems with your hard drive, you may need to employ a disk repair tool to rescue your data. In this article, we will take a look at six different hard disk repair tools.
Brief selection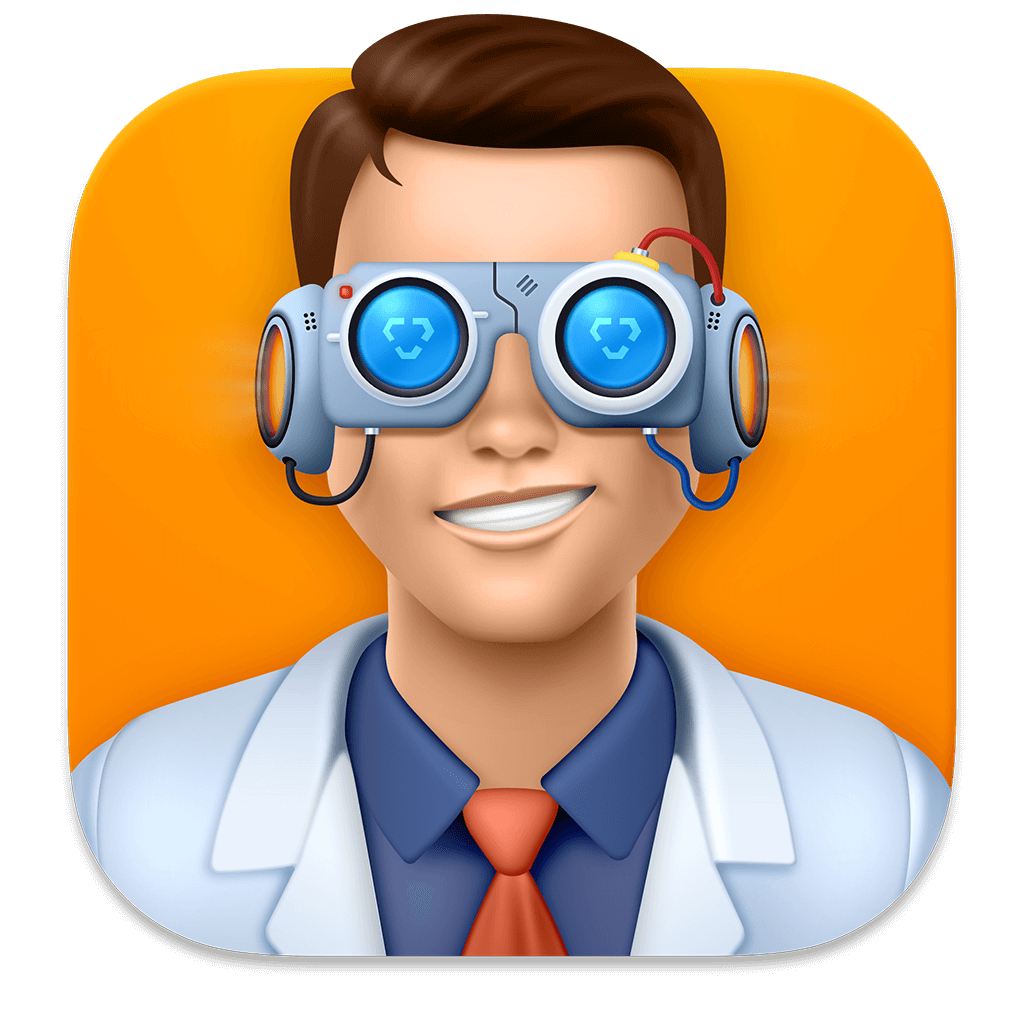 2684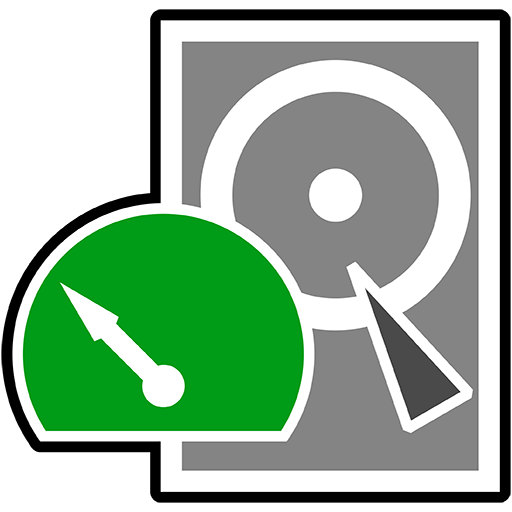 10047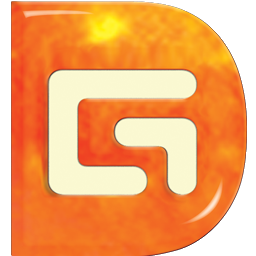 9734
View complete ranking
What Criteria Did We Use to Compile the List
To ensure this list only contains the best hard drive repair software, we were sure to hand-pick applications that satisfied the criteria we believe to be essential to hard drive repair tools. Here is a brief look at the criteria we used, and why.
Usability

A poor user interface often results in a poor user experience, which can easily turn a mildly stressful situation into an infuriating one. Therefore, we were sure to give priority to software tools that were naturally intuitive thanks to a well-designed and thought-out user interface.

Recovery capabilities

As each software tool on this list is intended for different situations, recovery capabilities specifically refer to how well the application performs its task. As such, we included software that was able to recover partition data, fix bad sectors, repair the file system, and clone, backup, or reconstruct a file system without data loss.

Operating system compatibility

Users who work with various operating systems will benefit from a tool that works on them all. While this isn't always possible, we did give particular consideration to software that works well on the latest version of multiple operating systems and file systems.

Price

Price is often the deciding factor if you're not sure what to look for in hard drive repair software. We've made sure to take into account how well an application performs in relation to its price to ensure you're not overpaying. Additionally, we've taken into account what sort of free features you have access to.
Now that we've covered what factors we paid close attention to, let's dive into our list of the top six hard drive repair software tools that we've reviewed so far.
Top 6 Hard Drive Repair Software
#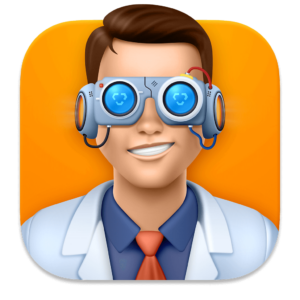 1.

Disk Drill

Best data recovery tool
Read full Disk Drill review
Distributed as
Freemium Some features are provided free of charge, but money is required to unlock the rest
Limitations
Recover up to 500 MB for free
Overview
Disk Drill makes our list of the best hard disk repair software due to its ability to easily recover lost or deleted data, even from corrupted or malfunctioning hard drives. This utility supports Windows 7 through Windows 11 as well as older versions of the OS. It can be downloaded for a free test drive where up to 500 MB of data can be recovered. We will concentrate on the full-featured Pro version of the application as we investigate its features.
Disk Drill for Windows – Gallery
Great recovery capabilities. Disk Drill can recover data, even from hard drives that are corrupted or malfunctioning.
Byte-to-byte images. Create full copies of your damaged or malfunctioning hard drive and save it to an image file.
S.M.A.R.T. monitoring. The program will actively run in the background and monitor your hard drive health.
Recovery Vault. Store the metadata of important files to increase their chances of recovery after data loss events.
Make drives read-only. You can force drives into a read-only mode to protect against overwriting.
No phone support. You cannot receive technical support over the phone.
Bootable disks. You cannot create bootable disks with Disk Drill.
Recovery over a network. You cannot recover data from disks over the network.
Video and photo repair. You cannot repair photo or video files following recovery.
Overall experience
Usability
Basic and advanced users alike will find Disk Drill easy to use and navigate. All of its features are prominently displayed and it's easy to determine what your next action is. Instead of forcing users to perform multiple scans to gather as much recoverable data as possible, Disk Drill combines multiple scan types into a single click to make it more convenient without sacrificing effectiveness. Furthermore, the recovery results screen can be tailored to your liking with filters to find specific files or folders without sifting through thousands of files manually.
Tool capabilities
Disk Drill has a lot going on under the hood which makes it a great recovery tool, especially the fact that it can recover data from corrupted, malfunctioning, and RAW hard drives. While its main focus is data recovery, it also includes some additional features that can help you protect your data against data loss. For instance, its Data Protection feature allows you to add an extra layer of protection to specified data. Its S.M.A.R.T. Monitoring feature is also helpful, as it actively checks the health status of your hard drives and lets you know of any issues that arise, allowing you to take action if data loss is probable.
Value
You get good value for your money if you use Disk Drill to recover lost or deleted data from your hard drive. The $89.00 price tag gives you a lifetime license, allowing for unlimited data recovery and full access to any other additional features it includes. And, as we found in our Disk Drill review, the program is very versatile and performs well in almost any data loss situation. It's a useful tool to have in your hard drive repair toolkit for emergency situations.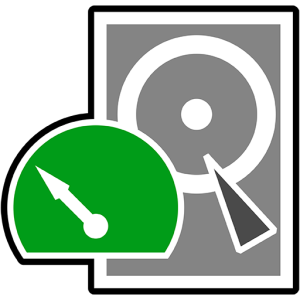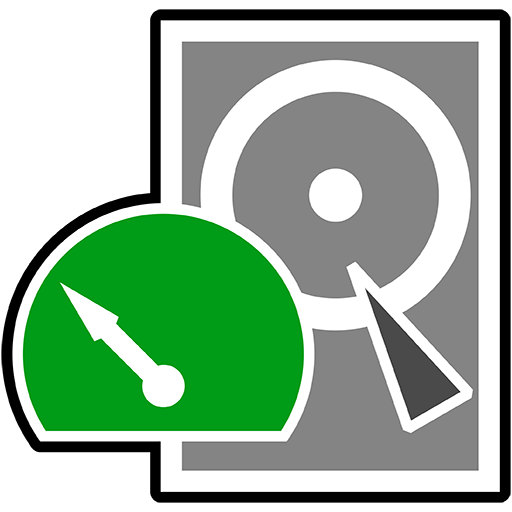 2.

TestDisk

Best partition recovery tool
Read full TestDisk review
Platforms
WindowsmacOSLinux
Distributed as
Free All features are provided free of charge, and the software can be used, studied, and modified without restriction
Overview
In times where your partition has vanished, you need a reliable partition recovery tool to get it back. TestDisk is on our list as the best free disk repair software tool for easily recovering entire partitions, as well as the data on them.
TestDisk for Windows – Gallery
Free. The application is completely free and open-source.
Portable. You can use the application without installing it to your hard drive.
File system recovery. The program can fix issues with the file systems, restoring the partition in place.
Great compatibility. TestDisk can be used on Windows, macOS, and Linux.
Lightweight. Since the program isn't resource intensive, it can even run well on older hardware.
Not easy to use. As a command-line program, the tool isn't as easy as those that include a graphical user interface.
No S.M.A.R.T. support. TestDisk doesn't support the monitoring of S.M.A.R.T. data to keep an eye on your drive's health.
No signature scanner. The program can only recover data using the file system.
No user support. As a free project, technical support can only be found on the official forum.
Overall experience
Usability
TestDisk isn't known for its usability. In fact, usability is one of its worst areas. However, as a one-man project, you have to cut it some slack. The program uses a command-line interface to perform partition recovery. As you'd expect, you're quite limited in what you can do. Recovery results cannot easily be sorted and because you're recovering entire partitions using a command-line interface, you cannot preview the data on them.
Tool capabilities
In addition to the ability to recover your partitions, TestDisk can fix your partition table and rebuild boot sectors. It's supported by all major operating systems, including Windows, macOS, and Linux. One of its biggest flaws, however, is that it doesn't have a signature scanner. Partitions can only be recovered if your file system is still intact. Otherwise, the program will have no way of finding it.
Value
Most likely the best part about this software: it's free. TestDisk is offered as a free HDD repair software tool, but donations are welcome on the download page. As a portable application, that means you can download and begin using the software in mere seconds. Of course, as a free solution, you shouldn't expect the world from it. Even so, it's a very capable solution for those who need to recover their partitions but can't afford to put down some money on a paid alternative.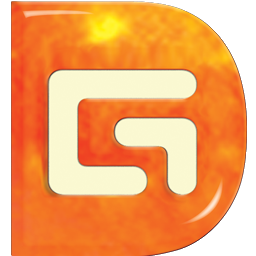 3.

DiskGenius

Best tool for multiple tasks
Read full DiskGenius review
Distributed as
Freemium Some features are provided free of charge, but money is required to unlock the rest
Limitations
Only small files can be copied
Price range
$69.9...$699.9
Overview
DiskGenius earns a position on our list of the best disk repair software because it performs so many tasks well. Instead of focusing solely on data recovery, it doubles as a disk management tool that allows you to manipulate and back up your hard drives and partitions, as well as perform other tasks.
DiskGenius for Windows – Gallery
Data recovery and disk management. You can manage your disks and recover data from them all in one window.
Clone disks or partitions. You can create backup images of your disk or partition.
Bootable USB creation. Create bootable USB drives for when your system drive is damaged.
OS migration. Migrate your operating system to another drive.
Hex editor. You can edit the whole disk using the hex editor.
The user interface is difficult to use. It takes some time to familiarize yourself with how to use the tool.
Poor preview options. The program doesn't offer a convenient method of previewing file after file.
No scan session manager. The application does not keep a session manager to view previous scans.
Average signature scanner. We found its signature scanner to be lacking.
Overall experience
Usability
DiskGenius isn't winning any awards for its user interface. It favors function over aesthetics. The outdated interface has a lot going on, and many features are oddly named so it can be difficult to find what you're looking for. The crowded space floods the user with an abundance of information, which would otherwise be a good thing if it was executed well. Some good things include the use of multiple scanning methods without intervention by the user and the ability to sort and search the scan results.
Tool capabilities
The program gives you a lot of control over how you manage your drives. Even the free version is quite generous and allows users to back up or restore their partition table, erase the sectors on an entire disk or partition, and quickly switch their disk to MBR or GUID. In our DiskGenius review, we found that its quick scan was fairly good but its signature scan had some issues recovering certain file video types, like MP4, MXF, and some versions of MOV. Even so, other features like its support for BitLocker-encrypted drives and recovery from disk images help make the tool more appealing.
Value
DiskGenius is great value for money if you make use of all of its features. It's offered at a fair price point and all of its licenses are one-off payments. If you're looking purely at its ability to recover data, there are other applications out there that would give you better recovery performance for your money. However, all of the additional features you get with it help make it a decently well-rounded disk management and recovery solution.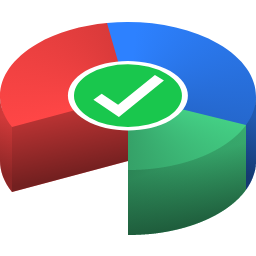 4.

AOMEI Partition Assistant

Best for hard drive management
Distributed as
Freeware and Freemium Absolutely free for personal and home use. If you need more functions to manage your partitions and hard drives, you can upgrade PA Standard to PA Professional Edition
Limitations
Basic disk management
Overview
DiskGenius might be good as a disk management and recovery solution, but what if you want to focus more on disk management? This is where AOMEI Partition Assistant comes in. Even its Standard edition, which is offered as freeware, gives you access to a lot of features that you wouldn't find in the native Disk Management utility.
AOMEI Partition Assistant – Gallery
Freeware. The Standard license is available as freeware.
Wipe hard drives or partitions. The program offers multiple secure wiping methods to prevent recovery.
Clone hard drives or partitions. You can create an exact clone of your disk or partition to another storage device.
Free up space. The program can remove junk files to free up disk space or quickly find and delete large files.
Check partition status. The program can execute CHKDSK to find and report errors on your partitions.
No backup scheduling. Backups must be performed manually by the user.
Direct-to-disk clones. The program only creates clone directly to another disk drive. You cannot create image files.
Overall experience
Usability
AOMEI Partition Assistant is easy enough to use. It offers a more pleasant experience than what you'd find with DiskGenius, but the layout can make it feel a bit cramped now and then. Nevertheless, all features are accessible and easy to use, even for beginners. Technical details that would otherwise be an eyesore are managed well and the device source menu makes it easy to differentiate disks from partitions.
Tool capabilities
The program focuses on giving you a toolkit for managing your disks and partitions. With it, you can manipulate partitions by resizing, splitting, cloning, formatting, deleting, wiping, and converting them. Much of the same can be done with your disks. Hard drive users can run disk defragmentation and delete junk files to improve performance and free up space. Some recovery features are included too, like the ability to recover lost partitions and data, but it's more of a secondary feature.
Value
The Standard edition alone gives you generous access to many features for free. You can upgrade to the Professional edition for $49.99/year for two PCs or for a one-time payment of $59.95 for two PCs. Both include free upgrades to the newest version of the software. Basic users can probably get away with the Standard edition, but professionals and advanced users may find the aptly priced Professional edition to be more suitable for their needs.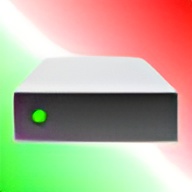 5.

Hard Disk Sentinel

Best for HDD health monitoring
Distributed as
Freemium Some features are provided free of charge, but money is required to unlock the rest
Limitations
Basic functionality
Overview
The tools that Windows gives you to check the health of your hard drives are pretty basic. Hard Disk Sentinel seeks to change that. The program earns a spot on our list of the best HDD repair software because it does an excellent job of actively monitoring your storage disks and making it easy to see how they're performing.
Hard Disk Sentinel for Windows – Gallery
Portable version is available. A portable version of the application can be downloaded.
Very affordable. Lifetime license as low as $22.
Comprehensive health overview. The program breaks down all hard drive temperatures and S.M.A.R.T. data.
Set up alerts. You can configure email, sound, and message alerts for specific disk events.
Run surface tests. Scan your hard drive or solid-state drives for bad sectors.
Poor user interface. The user interface is very outdated and basic.
No icon labeling. The main interface has a row of icons with labels that only appear on hover.
Advanced. The software is best suited for professionals and advanced users who can make use of the vast array of features.
Overall experience
Usability
Usability is one of Hard Disk Sentinel's weak points. The user interface looks really old and many of the features only have labels that appear when you hover over them, which is annoying until you can associate the icon with the feature from memory. Regardless, the main screen where you can view different aspects of your hard drives is easy to navigate, with each area being split into tabs you can quickly switch between. The program is also available in a portable form if you can't risk writing the application to your hard drive.
Tool capabilities
There's no doubt that this program is rich in features. You get a complete overview of everything related to the health of your hard drive. The tool runs in the background, actively monitoring the status of your hard drive or solid-state drive using S.M.A.R.T. data. When something of concern is detected, the application can notify you and optionally perform actions like running a backup. The active monitoring allows you to get a headstart on anything that could negatively affect your hard drive performance.
Value
Lifetime licenses start at $22 for the Standard version, or $33 for Professional. The demo version will last for 30 days and give you a good chance to try some of what the software has to offer. Basic users who only want to know the essentials may prefer a completely free alternative like CrystalDiskInfo, but advanced users will really benefit from the features that Hard Disk Sentinel has to offer.

6.

Victoria HDD/SSD

Best for fixing bad sectors
Distributed as
Freeware All features are provided free of charge without any limitations
Overview
Have some bad sectors on your hard drive but aren't sure what to do about them? Victoria HDD Utility is the best free HDD repair software tool for finding and correcting bad sectors. It's also a means of getting a quick look at the information of your disks and volumes.
Victoria HDD/SSD for Windows – Gallery
Free. The program is completely free to download.
Small and portable. The file only takes up 4.51 MB of disk space and doesn't require installation.
Surface test and repair. Run a surface test of your entire disk and correct any bad sectors that arise.
Hex editor. A basic hex editor is included for disk manipulation.
Basic. The program is limited in what it can do as it's a free tool.
Documentation is in Russian. All help documentation within the program is in Russian.
Overall experience
Usability
As a free tool, don't expect too much for the user interface. It's very basic and only seeks to be functional at best. You can navigate to the different areas of the program with the prominent buttons at the top of the application.
Tool capabilities
We consider Victoria HDD Utility to be the best bad sector repair software because it's simple but effective. While its Test & Repair feature may appear intimidating with the number of options and settings that are available, it allows you to control the surface scan you perform on the drive. It also gives you a visual representation of the sectors on your hard drive and allows you to ignore, erase, repair, or refresh them based on what you're trying to achieve.
Value
Value is pretty easy for this one. Since the program is completely free, we don't have much to comment on here. You can do a lot with what the tool has to offer and there are few other options that give you such control over finding and repairing bad sectors on your hard drive for free.
The Reasons Behind Hard Drive Failure
Hard drives can fail for a number of reasons. Here are some of the most common causes of hard drive failure:
Excessive heat
Exposure to high humidity or water damage
Power surges
Firmware corruption
Malware infection
Physical shock
Human error
Protecting the valuable data that resides on your hard drive can be done in a number of ways:
Employ a surge protector to minimize the chance of electrical damage.
Use the machine in climate-controlled areas free of high heat or humidity.
A quality antivirus program can help limit your exposure to malware.
Keeping your firmware updated will reduce the risk of drive failure.
Finally, ensure the human interaction with your data is performed by trained individuals to limit the potential for human error.
Can You Repair the Hard Drive Without Software?
Sure you can, but you might not be able to perform advanced repairs that only paid software tools are capable of. There are a number of hard drive repair options included with Windows by default. Here are some of them:
Command Prompt:

A number of commands exist that can be used to perform various tasks. For example, CHKDSK can be used to find and repair file system errors. Other commands that are often used for different aspects of drive repair include SFC, DISM, DISKPART, and BOOTREC.

Disk error checking:

This is basically CHKDSK with a user interface. You can perform disk error checking by accessing the properties of your drive and going to the Tools tab. From here, disk error checking can be used to find problems with your hard drive and correct them.

Disk Defragmenter:

The data on your HDD can become fragmented over time, causing your hard drive to take additional time to open some files. You can perform defragmentation to help with performance. However, avoid doing this on SSDs.
By regularly tending to your drives using the above options, it decreases the chance that you'll need to rely on software to address hard drive issues that arise in the future.
Conclusion
As you can see from our review, there is a wide range of tools that can be used to help you repair a damaged hard drive. While we can't declare a single program as the best disk repair tool because they all cover such different areas, we feel that the options we've chosen are the best for their suited purpose.
Having said that, you can help reduce the chances of hard drive failure by creating the ideal environment for hard drive operation and implementing safeguards against potential issues like malware attacks and power surges.
Help Us Improve This Article
Was the provided information useful? Your vote is important to use!
14320
Frequently Asked Questions
Is there any difference if I need to repair a corrupted external hard drive?
It really depends, as there are many reasons why your hard drive could have become corrupted. In such cases, we recommend you check out our guide on how to fix a corrupted hard drive for a walkthrough on how to repair a corrupted internal or external hard drive.
What is the fastest way to fix a corrupted hard drive?
Before you do anything, you should recover any data from the corrupted hard drive first. This ensures your data isn't lost in the process of the hard drive being fixed. Then, you can either rely on native tools like CHKDSK or opt for a third-party solution like DiskGenius.
Does hard drive repair software provide diagnosis or analysis features?
It really depends on what the software is capable of. Some tools, like DiskGenius, give you a comprehensive look at your hard drives and also provide a means of diagnosing some problems. Other software, like Victoria HDD Utility, can perform similar actions but to a lesser degree. For this reason, it's important to find a tool that specializes in fixing the problem you're facing.
What is the best hard disk bad sector repair software?
For repairing bad sectors, we recommend Victoria HDD Utility. It's free and one of its main features is the search and fix of bad sectors on your hard disk.
What is the best tool for a hard disk health check?
Taking active care of your hard drive helps it last longer and reduces the probability of hard drive-related issues, such as corruption. We recommend Hard Disk Sentinel if you want to actively monitor the status of your hard drives and set up alerts for any problems as they arise.
Are there any hard disk repair commands?
CHKDSK is a very popular file system repair command that can be run using Command Prompt. SFC and DISM can be used to locate corrupted system files and replace them with healthy copies. And, you can use BOOTREC to troubleshoot and repair startup issues.
What bootable disk repair tools I can use?
DiskGenius and AOMEI Partition Assistant both support the creation of bootable drives to repair startup problems.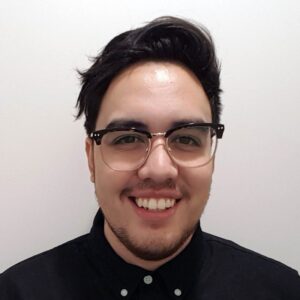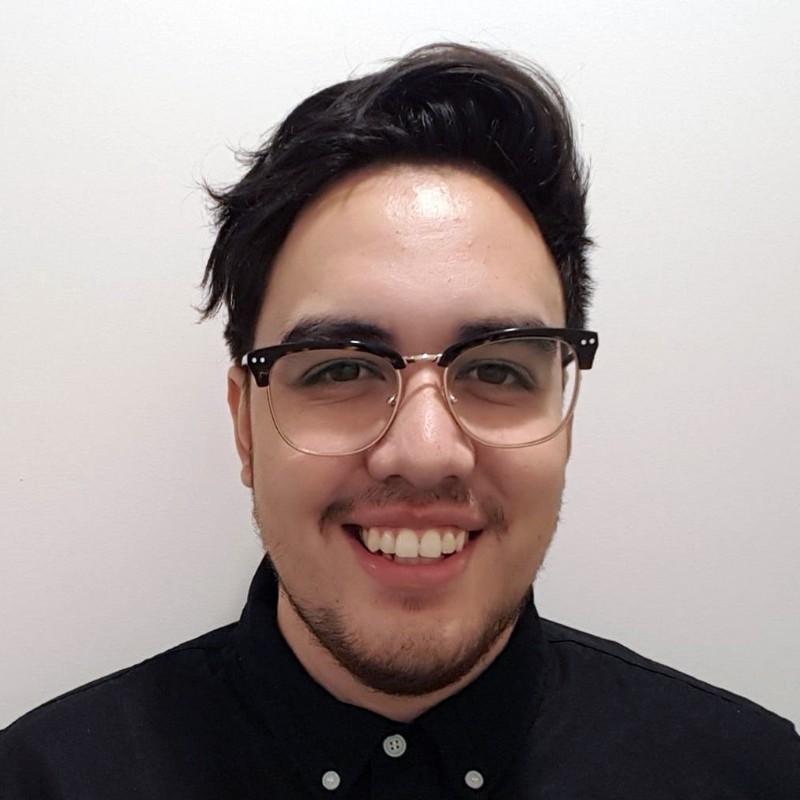 Author
42 publishings
Auckland, New Zealand
Jordan Jamieson-Mane is a content writer with a focus on technology-related content. He has spent much of his life studying and working with all types of technology. During his time as a writer, he has written countless articles in the field of data recovery, breaking down complex topics into articles that are easy to understand.
When he's not writing articles on data recovery, Jordan enjoys traveling the world, reading books, and building websites.
Jordan's recent reviews
Jordan's recent publishings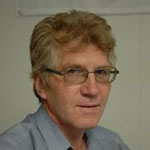 Nikolay Lankevich
Approver
Houston, Texas, United States
Nikolay Lankevich has over 15 years of strong experience in various fields and platform includes Disaster Recovery, Windows XP/7. System analysis, design, application (Inter/Intranet) development, and testing. Provided technical supports on desktop and laptops on Win-XP and Macintosh for about 2000 employees.