Top-Rated Software
Compatibility

Recovery Rate

Usability

File Type Support

Speed
200,000

Found files

Found files and Recovery quality
PRO Version
Read full Disk Drill review
Read full
Compare

We streamlined our evaluation parameters into several clear categories.

Compatibility

Recovery Rate

Usability

File Type Support

Speed

Found files and Recovery quality
138,752

Found files

200,000

Found files

PRO Version

Freeware

$49.99 / Perpetual

Subscription + Lifetime

Read full Recuva review
Read full R-Studio review
Introduction
R-Studio was initially created as a data recovery solution for professionals. Because of that, it was also incredibly complex for the average user and demanded technical know-how to use it.
Recuva was the opposite from the get-go: a free and, more importantly, straightforward utility anyone could use to recover their lost files.
And yet, both apps share the same end goal: getting your lost files back. So, although they're worlds apart, it's worth asking the simplest but most important question: how do they compare?
Is R-Studio's increased complexity justified?
Does Recuva, despite prioritizing simplicity, achieve similar results? Let's find out!
Data recovery can get quite complicated and even comes with its own terminology. That's why the related software available more than a decade ago was similarly complex and hard to use.
Recuva threw all that out the window by turning the whole process into a next-next-done affair. Although it achieved this, today, it seems as if its glory days are forever gone.
R-Studio was always a respected app in its field, trusted for achieving the goals it promised. Still, it was also unwieldy, pricy, and targeted almost solely at professionals.
After its "reboot", R-Studio is easier to use but still not what anyone would call "user-friendly". At least, not if the term "friendly" includes artificial limitations.
Top Recuva Pros
Completely free. Scan and restore unlimited files for free.

Chances of recovery. There are algorithms in the program that can give an estimate of the file's recovery.

Two operating modes. There are two operating modes - simple and advanced.
Top R-Studio Pros
Supports all major operating systems. R-Studio runs on Windows, Linux, and macOS. Even older versions of the three major operating systems, such as Windows 2000, are supported.

Compatible with many file systems. All commonly used Windows, Linux, and macOS file systems are supported.

RAID reconstruction module. The program is able to automatically reconstruct broken RAID arrays, and many different configurations are supported.
Top Recuva Cons
No Enterprise license. Recuva cannot be used commercially.

Scanning/creation of images. Scanning and creation of images is available only in the paid version.

Recovering structure and names. In general, scans that support restoring the folder trees and file names either do not work at all or have a large number of errors.
Top R-Studio Cons
Limited preview feature. Only a handful of file types can be previewed. Even many commonly used file types, such as RAW photos, are impossible to preview.

Complicated. The software is aimed at professionals, and it shows. The user interface is too complicated for the average user to learn.

Unintuitive scanning process. After the disk is scanned and you try to open the results, a new scanning process opens instead, and it can take a long time to finish.
Pricing • Business model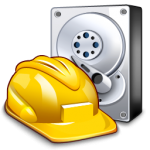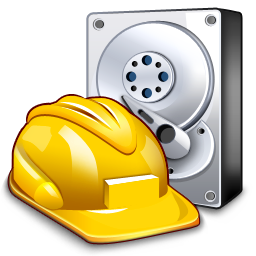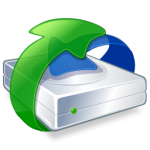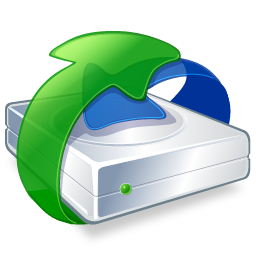 1
Distributed as
Freeware
Freemium
2
Trial version available

3
Trial version limitations
Freeware. No limits
Recover files smaller than 256 KB
4
Number of devices per license

Professional - 1
Professional bundle - 1

R-Studio FAT - 1
R-Studio NTFS - 1
R-STUDIO - 1
R-Studio T80+ - 1
R-Studio Corporate - 1
R-Studio Technician - 1

5
Starting price
Free
$49.99/ Perpetual
6
License model
Subscription + Lifetime
Subscription + Lifetime
7
No credit card to try

8
Money back guarantee

9
See Plans & Pricing
Pricing details
Pricing details
R-Studio is free to download and free to use. However, the "free" in its case doesn't mean much since it relies on a "freemium" pricing model. In other words, it's "free" in the same way "it's free" to look at an expensive supercar.
That's because the early days of the Internet are long past us. We're in the 4K era, and even your average image file can take multiple megabytes, depending on its resolution, format, and compression.
And yet, R-Studio's "free" version imposes a 256KB limit on the files you can recover with it. This renders it useless for the majority of files we use today.
You may be able to use it to recover some plaintext files, short documents, or highly compressed image files with it, but audio files, videos, ISOs, backups, and any similarly "large" file will be out of reach.
You'll have to pay for a "full" version to get rid of that limit. Its asking price of $49.99 may look enticing until you actually try to order it and notice it only supports the FAT. file system.
To use it on modern versions of Windows, you'll have to move to the next tier and get R-Studio NTFS for $59.99.
To cut a long story short, R-Studio's first "complete-ish" version costs $79.99. And that's for a non-transferable license, which means it will be "locked" to the PC where you install it. You'll have to repurchase it to use it on a different one.
We've only talked about R-Studio because Recuva makes all of this simpler, too: there aren't any limitations or hidden costs. It's free to use, except if you need to work with virtual hard drives or demand premium support. Yes, it's as simple as that.
Data Recovery Performance
Some data recovery software solutions excel at scanning a storage device quickly, while others are slower but more thorough. And even that doesn't paint the whole picture.
Even if a data recovery app is truly worthy of praise, it might still be useless for your particular data loss scenario. What good is a data recovery solution that doesn't detect lost partitions if that's where you kept the files you need to get back?
Clever In-Depth Scan of File Systems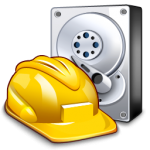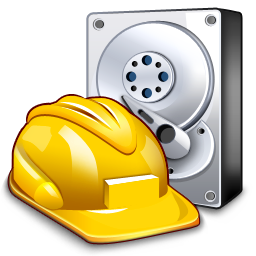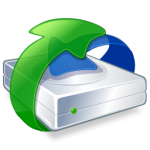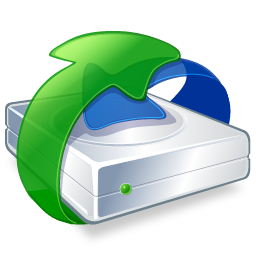 | | | | |
| --- | --- | --- | --- |
| 1 | FAT32 partitions | | |
| 2 | exFAT partitions | | |
| 3 | NTFS partitions | | |
| 4 | EXT4 partitions | | |
| 5 | HFS+ partitions | | |
| 6 | APFS partitions | | |
A "Clever In-Depth Scan" is a thorough (and long, time-wise) process. The data recovery app performing it has to check every single bit of storage while trying to locate as many lost files as possible.
Unfortunately, Recuva's truly useful only with FAT32 partitions. Even in such scenarios, its support for clever in-depth scanning (deep-scanning) FAT32-formatted drives is relatively limited.
Like Recuva, R-Studio is somewhat limited in its support for the FAT32 and exFAT file systems. Unlike Recuva, though, R-Studio fully supports the NTFS file system used by all versions of Windows since Windows XP, as well as most other relatively popular file systems used on other operating systems.
That includes the HFS/HFS+ and APFS. file systems used on Apple's Macs, XFS., and the EXT family of file systems that are the standard on Linux. It even supports UFS1/UFS2, mainly used with the Solaris and BSD Operating Systems.
Quick Scan of File Systems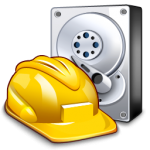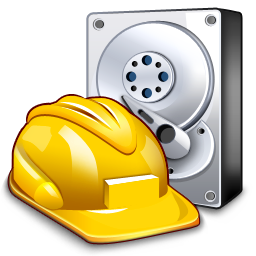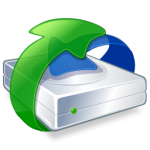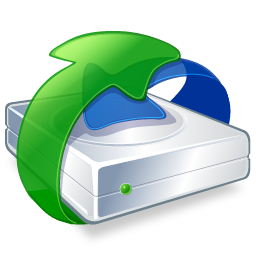 | | | | |
| --- | --- | --- | --- |
| 1 | FAT32 partitions | | |
| 2 | exFAT partitions | | |
| 3 | NTFS partitions | | |
| 4 | EXT4 partitions | | |
| 5 | HFS+ partitions | | |
| 6 | APFS partitions | | |
Recuva's Quick Scan results proved much better than its Deep Scan performance when we reviewed it. Still, they were far from earth-shattering, with Recuva achieving an average score of 36%.
The app only supported Windows-centric file systems when we tested its Deep Scan capabilities, which also applies to its Quick Scan. So, it's outright useless if you're interested in recovering data from storage devices formatted with file systems like EXT4 or APFS.
Thankfully, it can quickly scan storage devices using the NTFS and exFAT file systems, bringing back some of the lost data on them. As we noted in our review, though, its results were only "mildly successful", driving the point home that, in this case, you get what you pay for.
It was no surprise that R-Studio practically left Recuva in the dust, achieving a much higher 82% score for its quick scanning prowess back when we reviewed it.
R-Studio faltered a bit when recovering data from FAT32 and exFAT partitions. However, it managed to reliably recover most of the data lost on NTFS, the standard file system in most modern versions of Windows, including Windows 10 and 11. The same was true when quickly scanning devices formatted with other file systems, like HFS+ and EXT4, usually found on non-Windows OSes.
Other Scan Types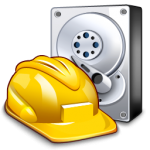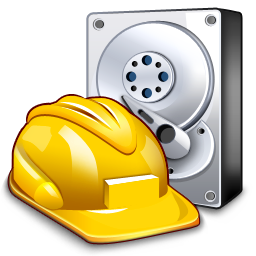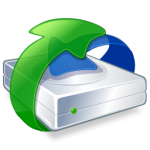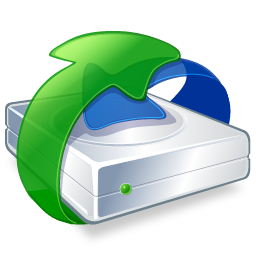 | | | | |
| --- | --- | --- | --- |
| 1 | The number of formats supported by deep scan | | |
| 2 | BitLocker support | | |
| 3 | Windows shadow copies scanning | | |
| 4 | Scan for lost partitions | | |
| 5 | Recovered files' labeling | | |
| 6 | Partial file recovery | | |
| 7 | Disk images: scan and recovery | | |
The supported file systems are only part of the data recovery equation. You must also consider many other factors when choosing a data recovery solution.
When we tested it, Recuva could only detect relatively few file formats during its deep scans. R-Studio can recognize over five times more file types, which means it's much more versatile under various data loss scenarios.
Both apps could do better in their support for storage encrypted with BitLocker. But both apps were also quite good in recovering partial files and can work with disk images.
The tables turned when looking at shadow copies, which Recuva supports fully, but R-Studio seemed to ignore. But that was the sole highlight for Recuva, for, in most other regards, R-Studio kept its lead.
Real-Life Recovery Challenge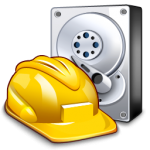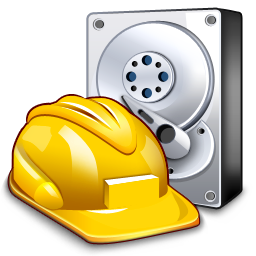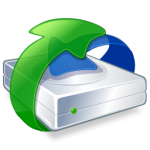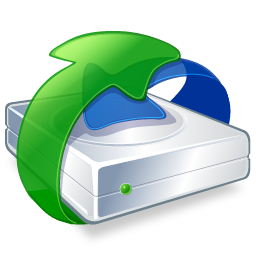 | | | | |
| --- | --- | --- | --- |
| 1 | Raw photo recovery | | |
| 2 | Video formats recovery | | |
| 3 | Document formats recovery | | |
Our Real-Life Recovery Challenge refers to the types of files most people deem essential and prioritize over the rest. "Files" like photos and videos of precious memories you wouldn't want to lose or documents you might need for your work.
Both Recuva and R-Studio could do better when recovering photos and videos.
Recuva only pulled off an unexciting 24% in RAW photo recovery, hurt by its lackluster support (or lack thereof) of many popular formats.
R-Studio gathered a 54% score thanks to its extensive file type support. It didn't dominate the charts, failing to recover some RAW image files even in formats used by popular digital cameras by Canon, Sony, and Sigma. Still, in direct comparison, it performed better than Recuva.
The same was true for video formats, with R-Studio hitting a 55% score, thanks to its broad support of most popular video container file formats, like AVI, MP4, WMV, and MOV. It's not the tool to get if you need to restore RAW. videos from a Red digital camera, though. It was far from perfect with other formats, too. For example, it brought back MOV files encoded with H.264/HEVC, but not with the (admittedly not as popular nowadays) CineForm HD codec.
And yet again, that was better than what was possible with Recuva, which failed even when recovering files stored with the established AVI container file type.
If you're primarily interested in recovering documents, though, both apps are pretty close.
R-Studio maintained its lead by not only supporting more document file types but also achieving better results during their recovery. That's why it earned a 67% score when we reviewed it.
Still, Recuva's 57% score is quite respectable, too. Although it wholly ignored the existence of many types of document formats, its performance on those it supported ranged from average to excellent. For example, it brought back files in OpenDocument presentation and text document formats. It was even better when dealing with Microsoft Office's Doc and Docx formats.
With each app "being more intimate" with particular formats, the best course of action is to check beforehand its level of support for the ones you care most about. Our comprehensive reviews of both Recuva and R-Studio can probably help with that.
Feature Comparison
Depending on what you expect from a piece of software, you ought to look into other aspects of a data recovery app to make an informed choice.
Would you appreciate having access to official support to avoid having to hunt down information on random sites and forums? Do you regard features like a Dark Mode essential instead of merely "aesthetic"? Are the storage devices you use even supported by the app in question?
We're happy to say we've got the answers to those questions and many more.
It's nice knowing that, in our ever-changing world, you can trust R-Studio to deliver an update every six months, give or take. Such updates can improve how it works, boost performance, tweak visuals, or extend its support for devices and formats.
With Recuva, you might have to keep waiting until any essential update hits your digital door. The last time we checked, it wasn't mere months but years since Recuva had its last worthwhile update (sometime in 2016). From then on, it only received a few minor updates you could count on your fingers.
What's worse was that the ones released most recently, in 2022, dealt with "things" the end-user doesn't really care about. "Things" like updating how the app "calls back home" to inform its makers about how the user's using it or tweaking its license delivery system.
If it weren't for those updates – especially when looking at how Recuva doesn't support Windows 11, but only versions of Windows from 10 and back – it feels as if it's almost frozen in time. A remnant from an unspecified time during the mid-2010s when, as nay-sayers and pessimists would say, it was still relevant.
As a more advanced solution, it's justified how R-Studio is still considered more obscure. Like back when it primarily targeted data recovery professionals, it remains an unpopular choice, used only by the few (and brave) who give it a chance.
Once more, though, you get what you pay for, with R-Studio offering official (and relatively swift) support channels through its Helpdesk or phone. With Recuva, you're basically on your own.
If we were talking about the usability of old versions of R-Studio, we could probably sum it up as "run away"! Remember, though, the app was "rebooted", and today's R-Studio is much more user-friendly than its former self.
Recuva won the crowds almost solely thanks to its user-friendly interface (and non-existent price). Thus, we believe it was justified how we initially expected R-Studio to fare worse in those regards. And yet, R-Studio managed to keep its lead here by supporting some essential features that Recuva skips.
You wouldn't call either Recuva's or R-Studio's interface "modern", but they're also far from the worst we've seen. Recuva is more straightforward because it keeps all its crucial actions at hand (or rather "click's") reach. We also prefer how it presents thumbnail previews of any potentially recoverable files.
In contrast, R-Studio's interface looks more convoluted. In use, though, it can smartly pick the best scanning method for the task at hand without demanding (excessive) user interaction. It also offers more modes for previewing any files it locates.
The short version of the above would be that Recuva is easier to start using immediately, but R-Studio offers a better user experience in the long run after you become familiar with its interface and how it works.
Recuva's full support for almost any Hard Disk Drive and Solid State Drive, as well as Flash Drives and Memory Cards, is more than enough for the average P.C. user.
Demanding users who keep their files in large multi-device RAID arrays, though, are out of luck, for they're entirely unsupported by Recuva. The same goes for unmountable partitions, but also smartphone storage. And yes, to clarify, that last bit refers to both of the most popular types of devices available today, Android and iOS.
R-Studio's not the tool for retrieving data from a smartphone. However, it works just as well as Recuva, if not better, with the same types of devices but also supports RAID0, RAID1, and JBOD storage setups. As we noted in our comprehensive R-Studio review, it can even work with damaged arrays that many of its peers can't read.
Support for RAID and JBOD might not be of any interest to most users who haven't heard about those terms nor need multi-Terrabyte storage setups for their files. But lost partitions are (of interest).
A corrupted, "lost", and unmountable partition is one of the most typical data loss scenarios. Most self-respecting data recovery solutions today can (or should be able to) deal with it. R-Studio can work with lost partitions, but they're invisible to Recuva.
The features we saw up to now are the first ones you'd look for in a data recovery solution.
You'd appreciate how R-Studio supports network recovery if you're in a multi-user, multi-computer environment.
Similarly, R-Studio not only acknowledges the existence of multi-device storage setups but is also one of the better apps on the market for dealing with them. Its RAID reconstructor is one of the best such solutions available.
On the contrary, Recuva is, in all regards, a single-device affair. It's designed for use on a single P.C., for recovering data from a single storage device, without much fuss.
Even when you only care about a single computer, though, and the data you've lost was on its primary (and sole) storage device, R-Studio ends up being the better choice, thanks to its support for creating a bootable media drive.
You wouldn't want to have to install anything on the same device you're trying to recover data from. Still, Recuva doesn't offer any other choice. That is, except if you install it on a second P.C., then transplant your main computer's primary storage device, from which you're trying to recover data. What's funny, though, is that having access to another computer would mean you are in a multi-device environment where R-Studio excels.
R-Studio is a better option when dealing with storage devices with bad sectors. It also offers forensic features for the advanced users who need them (and know how to use them).
Despite both apps offering predictions on the chances of each file's recovery potential, R-Studio's estimates are usually more accurate. And, unlike Recuva, it can also monitor a storage device's "vitals" during a scan.
Thankfully, both apps support taking byte-to-byte complete backups and are pretty speedy – although here, too, R-Studio has a slight edge.
Each piece of software might be designed for a particular goal, but offering some extra functionality can boost its value and render it a more enticing choice among its peers. Unfortunately, both offerings are sorely lacking as far as such extras go.
Such functionality is the last thing that should affect your choice of a data recovery app, which is why they're considered "extras".
Still, if you care about being able to monitor your storage device's S.M.A.R.T. status, R-Studio is the way to go.
Would you like your data recovery app also to be able to do the exact opposite of its primary goal? To be able to shred your data beyond any chance of restoration? Team Recuva is the way to go.
Similar solutions offer other valuable extras, like support for "surface testing" a whole storage device, locating duplicate files, or repairing corrupted files. There's none of that in either R-Studio or Recuva, with the extra features we mentioned above being the only "bonuses" on top of their primary data recovery functionality.
Wrapping Up
If you look solely at the numbers, R-Studio seems, for all intends and purposes, like the better choice. But it might not be.
There's no reason hiding under the rug that Recuva looks lackluster compared to R-Studio, coming with fewer features, lagging in performance, and offering lesser results. But, if you noticed, we repeatedly mentioned that this is true if you're an "advanced/demanding user".
Unfortunately for R-Studio, this means that it's the best choice for a particular market, for the users who both need its capabilities and know how to use them. And that's why R-Studio still isn't as popular as Recuva: not many people need its services.
Recuva is what you'd call "more than enough" for the average user, who'd also prefer its fully-free-no-questions-asked price. R-Studio might be "better" in most regards, but if you don't need what it offers, why pay for those features?
If you do need them, though, you wouldn't go wrong picking it over alternatives.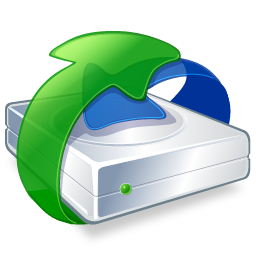 R-Studio for Windows
3.88
A tool for demanding users who can take advantage of all it offers - and don't mind the asking price.
Visit developer's website
Better Quick and Deep scan performance.
Support for most popular file systems.
Can recognize much more file types.
Can scan for lost partitions.
Has more frequent updates.
Can monitor S.M.A.R.T. status.
Absolutely free, no questions asked.
More straightforward interface.
Can scan Windows shadow copies.
Comes with extra secure data shredder functionality.
More software comparisons
R-Studio and Recuva might represent two opposite ends of the data recovery spectrum, but there are many more options in between.
If you feel that both of those tools aren't precisely what you need, check our other software comparisons. They'll surely help you find the data recovery solution you seek.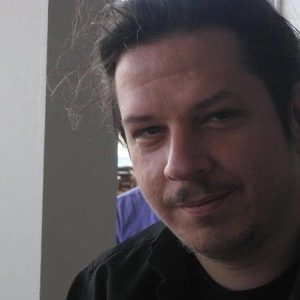 Author
Odysseas is a geek with over three decades of experience in tech who occasionally lost vast amounts of data. "Data" he managed to recover most of the time using various recovery solutions.
Eventually, he joined our team to write about such data loss and recovery scenarios and all related software and methods.
Despite having written thousands of articles and tutorials for various popular outlets, he considers his data-recovery adventures an ongoing learning experience.
Odysseas's recent publishings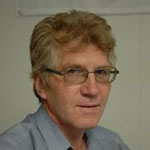 Nikolay Lankevich
Approver
Houston, Texas, United States
Nikolay Lankevich has over 15 years of strong experience in various fields and platform includes Disaster Recovery, Windows XP/7. System analysis, design, application (Inter/Intranet) development, and testing. Provided technical supports on desktop and laptops on Win-XP and Macintosh for about 2000 employees.