MiniTool Power Data Recovery vs Recuva
MiniTool Power Data Recovery vs Recuva
TOP-RATED ALTERNATIVE
5.1.807

Released 13th Feb, 2023

Current version
Windows 10-11 (x64 only)
Requirements
Recover up to 500 MB for free
Trial version limit
200,000

Found files

Found files and Recovery quality
Easy
Usability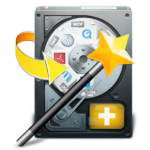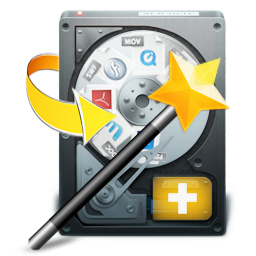 3.28
MiniTool Power Data Recovery
Winner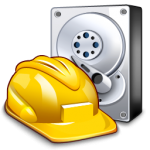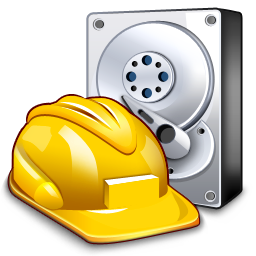 11.5

Released 24th Feb, 2023

Current version
1.53.2083

Released 15th Jun, 2022

Windows 7-11
Requirements
Windows XP-10, 11 (unofficial support)
Recover up to 1 GB for free
Trial version limit
Freeware. No limits
184,947

Found files

Found files and Recovery quality
138,752

Found files

Our test involved the recovery of data (including the original file name and folder structure) from a drive that once contained multiple partitions (FAT32, NTFS, exFAT) that were then deleted and formatted to a single FAT32 partition. Recuva was unable to recover any data, demonstrating that it isn't as effective in such complex data loss situations.

Normal
Usability
Normal
Introduction
Today, we're comparing data recovery software that costs $69 per month versus another software that costs $0. This may seem like a no-brainer, but there's a lot to consider than most users realize. Is my disk format even supported? What about bad disks? Is it usable for beginners?
We're going to answer all those questions below as we break down the differences that matter between MiniTool Power Data Recovery and Recuva.
MiniTool is a software developer that has been creating utility programs for 21 years, becoming a Microsoft Partner along the way. Their data recovery solution, MiniTool Power Data Recovery, has been around just as long – though it isn't as well known as many of the software we feature on this site. But given its long history and having multiple software under its developer's belt, does MiniTool Power Data Recovery deserve more attention?
Piriform, the software company behind Recuva (and CCleaner), has been around for almost as long as MiniTool… Yet Recuva has more than twice the market share and popularity of its competitor. Many people love Recuva for its respectable data recovery abilities paired with its $0 price tag. But does that alone make this software better than a premium alternative or are users better off investing in a paid tool like MiniTool Power Data Recovery?
Top Minitool Pros
Interface. The interface is appealing and well put together.

Creating a bootable disk. The program can create bootable disks for computers that refuse to boot.

Recover during a scan. You can recover files during a scan.
Top Recuva Pros
Completely free. Scan and restore unlimited files for free.

Chances of recovery. There are algorithms in the program that can give an estimate of the file's recovery.

Two operating modes. There are two operating modes - simple and advanced.
Top Minitool Cons
No HDPI support. The program can not work on monitors with high resolutions. As a consequence, the interface is unclear.

Paid option to fix corrupted video files. There is a feature for fixing corrupted video files, but it is a separate paid option.

Settings are not saved. After saving the settings in the program, these settings are lost after scanning.
Top Recuva Cons
No Enterprise license. Recuva cannot be used commercially.

Scanning/creation of images. Scanning and creation of images is available only in the paid version.

Recovering structure and names. In general, scans that support restoring the folder trees and file names either do not work at all or have a large number of errors.
Pricing • Business model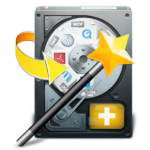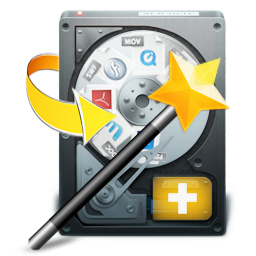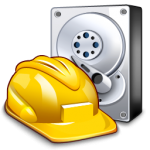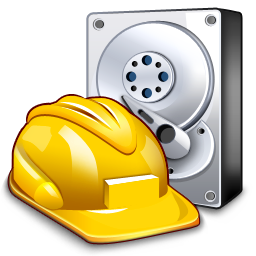 1
Distributed as
Freemium
Freeware
2
Trial version available

3
Trial version limitations
Recover up to 1 GB for free
Freeware. No limits
4
Number of devices per license

Personal - 1
Personal Ultimate - 3
Business Standard - 1
Business Deluxe - 1
Business Enterprise - 99
Business Technician - 299

Professional - 1
Professional bundle - 1

5
Starting price
$69.00/ 1 month
Free
6
License model
Subscription + Lifetime
Subscription + Lifetime
7
No credit card to try

8
Money back guarantee

9
See Plans & Pricing
Pricing details
Pricing details
MiniTool Power Data Recovery is a freemium software – users can recover up to 1 GB completely free but will have to pay for a license once the limit is reached. Licenses start at $69 per month. However, users can pay slightly more for an annual subscription at $89 and can even acquire a perpetual license for $99.
Recuva, on the other hand, is 100% free to use forever. Users have the option to pay $19.95 for a professional license, which adds virtual hard drive support, advanced file recovery, automatic updates, and premium customer support.
Again, the stark contrast in pricing isn't enough to justify using one or the other. If it did, all paid data recovery software would gather dust on the internet. Below, we discuss more important considerations – like real-life data recovery performance, features, support, and more.
Data Recovery Performance
This section is all about what users can expect from MiniTool Power Data Recovery and Recuva as solutions for data loss. What disk formats are supported? What data recovery features are on offer? Most importantly, how well do these software recover data in real-life scenarios? Answers below.
Clever In-Depth Scan of File Systems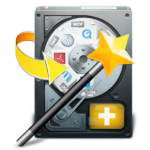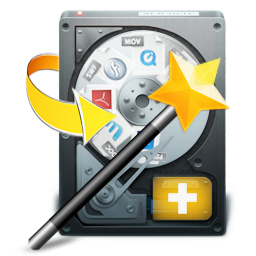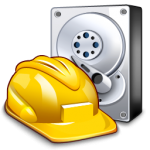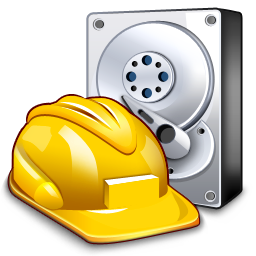 | | | | |
| --- | --- | --- | --- |
| 1 | FAT32 partitions | | |
| 2 | exFAT partitions | | |
| 3 | NTFS partitions | | |
| 4 | EXT4 partitions | | |
| 5 | HFS+ partitions | | |
| 6 | APFS partitions | | |
The clever scan test analyzes data recovery software's ability to restore a disk's folder structure and the original file names of any data it finds. Results usually vary depending on the drive format.
MiniTool Power Data Recovery was able to restore most of our data (missing only 37 files) as well as folder structure and original file names when tested on our NTFS partition. It was able to recover a decent amount of data from our FAT32 and exFAT partitions, but folder structure and original file names were usually missing.
Recuva yielded some data from our FAT32 partition, but oftentimes, folder structure would be damaged and original file names missing. It was unable to restore data from our other Windows-based formatted partitions, exFAT and NTFS.
Neither app was able to recover any data from our HFS+, APFS, and EXT4 partitions, which are based on Apple and Linux. Since this is a Windows-based review, we'll give them a pass for that.
Quick Scan of File Systems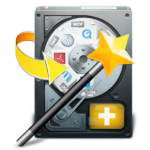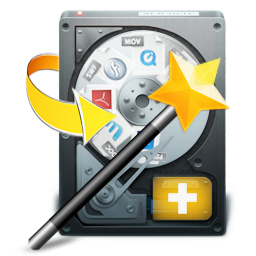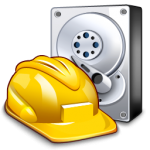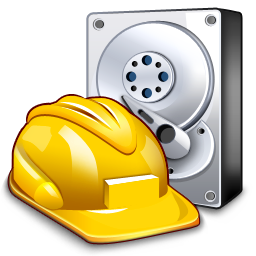 | | | | |
| --- | --- | --- | --- |
| 1 | FAT32 partitions | | |
| 2 | exFAT partitions | | |
| 3 | NTFS partitions | | |
| 4 | EXT4 partitions | | |
| 5 | HFS+ partitions | | |
| 6 | APFS partitions | | |
Our quick scan test focuses on recently deleted data, which needs to be recovered quickly for the highest chance of success. So this test is more of a recovery sprint.
MiniTool Power Data Recovery did way better during this test, restoring most (but not all) of our data from our exFAT and NTFS partitions. It performed similarly when tested on a FAT32-formatted drive, but restored slightly less data. It was even able to restore many files from our Apple-based HFS+ partition, but we'll just regard that as a cool bonus.
Recuva also did a bit better than it did during the last test but did not perform as well as MiniTool did. We recovered a respectable amount of data from our exFAT and NTFS partitions, and a little less from our FAT32 partition.
Again, HFS+, APFS, and EXT4 recovery will not be heavily considered for this article.
Other Scan Types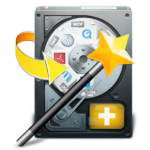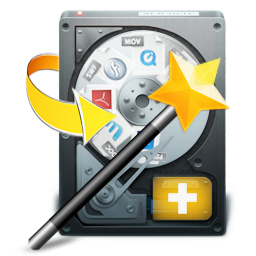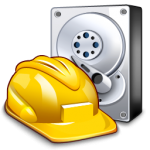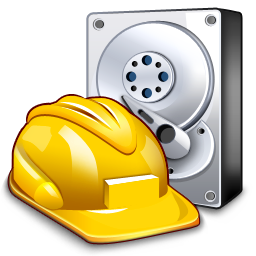 | | | | |
| --- | --- | --- | --- |
| 1 | The number of formats supported by deep scan | | |
| 2 | BitLocker support | | |
| 3 | Windows shadow copies scanning | | |
| 4 | Scan for lost partitions | | |
| 5 | Recovered files' labeling | | |
| 6 | Partial file recovery | | |
| 7 | Disk images: scan and recovery | | |
Not everything can be solved with just clever scan and quick scan, which is why many data recovery software tools typically offer more advanced algorithms and features.
The deep scan is one of the most common (and useful) tools we look for, which allows users to recover files by type. MiniTool Power Data Recovery recognizes over 200 file signatures. Some software tools support more than that, but it's still twice as many as Recuva recognizes.
On the other hand, Recuva offers more in terms of usability. It can scan and recover disk images, partially restore files, and even supports Windows shadow copies – something that even paid data recovery software rarely support.
Real-Life Recovery Challenge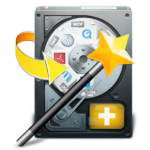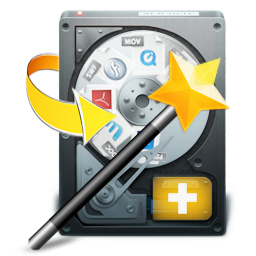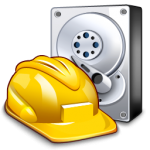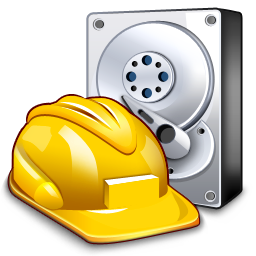 | | | | |
| --- | --- | --- | --- |
| 1 | Raw photo recovery | | |
| 2 | Video formats recovery | | |
| 3 | Document formats recovery | | |
In this section, we analyze real-life data recovery results between MiniTool Power Data Recovery and Recuva, based on file type.
MiniTool immediately stood out as the better software across all categories. It proved highly reliable for common RAW photo formats like JPG and BMP and is a good choice for users of Canon, Kodak, Nikon, and GoPro cameras. It was even to recover photos with less common formats like CinemaDNG (Blackmagic).
For RAW photo recovery, we would only suggest Recuva for the following formats: 3FR (Hasselblad), FFF (Hasselblad), and ERF (Epson).
Both MiniTool and Recuva did worse when tested with video recovery. MiniTool again produced good results with common formats such as 360, AVI, MP4, and WMV. It also did okay with our INSV files, which many data recovery software don't support.
Notably, however, Recuva was able to restore some of our BRAW files – rare amongst even paid data recovery software.
Both software did much better during the document recovery round. Microsoft Office files and even OpenOffice and Apple document files were well-supported. MiniTool was better at recovering Microsoft Database files but Recuva proved superior for RTF files.
Feature Comparison
For data recovery software, features can be just as important as performance. Which app is more user-friendly? Is my device and/or operating system supported? Can I rely on either software to restore a bad disk? Answers below.
MiniTool's update frequency is pretty average, with Power Data Recovery receiving updates roughly every 6 months. Other data recovery software tools get updates more often, but it's still way better than Recuva.
Recuva hasn't had a major update since 2016. The app received scattered updates throughout the years, but they have mostly been concerned with licensing and data usage. Although it still works well, it definitely feels abandoned… This is reflected in the lack of customer service.
While MiniTool users can rely on helpdesk support, live chat, and phone support, Recuva users only have email – and priority is given to subscribers.
Despite the lack of updates, however, Recuva provides an extensive knowledge base and even supports Windows 11 (but not officially).
Users can find changelogs of both apps' update history on their respective developers' websites.
The factor of usability usually has two major considerations: ease of use and quality-of-life features. Ideally, data recovery software should be user-friendly and intuitive.
Due to the lack of updates, Recuva is neither – its GUI (graphical user interface) is clunky and outdated, and some features aren't immediately obvious. For example, users can only enable Recuva's deep scan feature by ticking an easily missed box in the initial Windows installer-like wizard. Its preview feature also only works for a limited number of file types.
However, Recuva's does offset some of its interface issues by offering a few useful features like a hex view and a built-in updater.
MiniTool Power Data Recovery isn't much better, although its interface is more modern and sleeker than Recuva's. Weirdly, users have to download MiniTool's preview function separately – but only once, at least.
Both apps are good at organizing scan results, allowing users to sort, filter, and search found files easily.
Both MiniTool Power Data Recovery and Recuva support standard storage devices, such as internal/external hard drives and solid state drives, as well as portable flash media like USBs and memory cards.
However, MiniTool succeeds in this round thanks to its RAID support and unmountable partition recovery – two features that Recuva lacks. However, note that these features are only available for subscribers.
In the way of additional recovery features, MiniTool Power Data Recovery offers bootable drive recovery – an extremely useful tool for users with non-booting drives. However, it's only available for subscribers. Users can also preview and recover files during an active scan.
On the other hand, Recuva offers a very useful byte-to-byte backup feature, which allows users to create an image backup of their disk. This file can be used as the recovery target instead of further taxing a damaged drive.
Not much else to see here for both apps.
Similarly to the last section, neither MiniTool Power Data Recovery nor Recuva offers many extras.
In fact, MiniTool only provides a corrupted video repair feature that is a completely separate tool with its own license. Recuva offers secure data shredding which works by overwriting files – useful for users who plan on selling or getting rid of their device.
Wrapping Up
Despite its significantly more expensive price tag, MiniTool Power Data Recovery provides better value for users thanks to its superior ability to recover data across all scan types. Not only did MiniTool recover more data than its competition, but we also encountered less corruption during testing. Recuva is worth a shot for users on a tight budget, but MiniTool simply offers more mileage.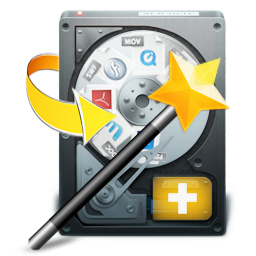 MiniTool Power Data Recovery for Windows
3.28
Free 1 GB of data recovery
Bootable recovery (subscribers only)
RAID support (subscribers only)
Recover RAW and unmountable drives (subscribers only)
Free unlimited data recovery
More software comparisons
There are loads of data recovery software on the internet (that also offer a 1 GB free trial) if neither MiniTool Power Data Recovery nor Recuva seems like the obvious choice. Check out our other comparison articles: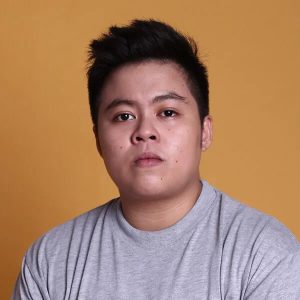 Author
Alejandro is a veteran writer with a rich background in technology. He worked part-time in his uncle's repair and recovery shop as a young boy, and now uses his experience and writing skills to produce content for multiple tech websites – specifically on the topic of data recovery. As an author for Pandora Recovery, he is constantly testing and experimenting with new tools and technology to help his readers find the best software for their needs.
Alejandro's recent review
Alejandro's popular publishings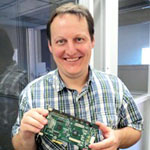 Yevgeniy Tolkunov
Approver
Frisco, Texas, United States
Yevgeniy Tolkunov is Hardware Engineer at ACE Data Recovery. Yevgeniy has a Master's Degree in Physics, Information Technology; 15+ years of experience.