MP4 File Recovery: How to Recover Deleted MP4 Video Files
MP4 File Recovery: How to Recover Deleted MP4 Video Files
MP4 is one of the most common video file formats and is natively supported by almost any operating system, including Windows, Mac, Linux, Android, and iOS. Unfortunately, it's not uncommon for some people to store tens, if not hundreds, of MP4 files on their storage devices, making it particularly vexing if some videos are lost due to accidental deletion or some other data loss scenario.
On the plus side, there are a number of ways to retrieve lost MP4 files depending on the reason for data loss as well as the storage medium, device, and operating system involved. In this guide, we'll tackle how to perform corrupted or lost MP4 file recovery using various effective methods.
Common Causes of MP4 File Damage and Data Loss
There are quite a few reasons that could lead to the damage or loss of your MP4 files, and the recovery of those files depends on the underlying data loss scenario. Below is a list of some of the more common causes of corruption or data loss in MP4 files and the best way to recover them.
| | |
| --- | --- |
| Reason | Description |
| Accidental deletion | You'd be surprised how common it is for people to mistakenly delete their MP4 clips. Fortunately, the process to recover deleted MP4 files is fairly straightforward. If they're not still available in your Trash or Recycle Bin tool, then you can leverage a video recovery program to help get your videos back, as long as they haven't been overwritten on your storage device yet. |
| File corruption | Corrupted MP4 videos are often the result of a problem occurring while the file is being accessed or saved. This could be due to a connection problem with the storage device, an OS issue, power failure, etc. There are a few third-party tools available that can supposedly restore corrupted MP4 files or ones that have been damaged. |
| Virus attacks | A pesky virus attack can cause all sorts of problems with your storage device, including the sudden deletion or corruption of your MP4 files. However, after getting rid of the virus, you may be able to use data recovery software to get your files back, depending on the data loss scenario. |
| Physical damage | Significant damage to your storage device can lead to a number of problems, such as the device becoming unreadable or your files going missing. This type of issue is usually beyond the scope of a data retrieval program and would likely require the help of a professional data recovery service. |
How to Recover Deleted MP4 Files on Windows PC & Mac
There are two most likely scenarios for accidentally deleted MP4 files. Either they've been erased from a storage device that can be connected to a computer, or they were deleted directly from a smartphone's internal memory. With that, we'll walk you through the best ways to recover deleted MP4 files on Android or PC.
Option A: On Mac & Windows PC
The most effective method for retrieving deleted MP4 files from a Windows or Mac computer is to utilize an established data recovery program. We've done in-depth reviews of the best data retrieval software on Windows and Mac and found Disk Drill to be a particularly effective MP4 file recovery software, given its superior recovery rates, impressive scanning speeds, and polished user interface.
On top of that, it has its fair share of nifty features. For one thing, it's compatible with a wide range of storage devices, including memory cards, hard drives, and SSDs. It also has a cross-platform scanning feature that lets you start and resume scans on different operating systems. You can try out all of Disk Drill's features through its trial version, which lets you recover MP4 for free with a 500MB data cap (on Windows).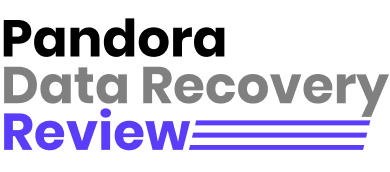 If you're wondering how well Disk Drill fares against the competition, you can check out the
comparisons with other Windows data recovery apps
. You can also look into the
Mac comparisons
as well, in case you're an Apple user. Want to find the recovery program that best fits your individual needs? Make sure to try out our
software picker
, which uses a guided survey to find a solution that checks all your boxes.
Here's how you can use Disk Drill to recover deleted MP4 files:
First, download the latest version of Disk Drill from the Cleverfiles website and install it on your computer.
Make sure the storage device you want to recover MP4 files from is properly connected to your PC. From there, launch Disk Drill, then select the storage medium from the list of available devices and click the "Search for lost data" button.
Disk Drill will start scanning the device for any files that can be retrieved. You can click the "Review found files" button on the upper right to jump to the results section as the scan progresses. Alternatively, you can wait for the scan to finish first before clicking the same button to continue to the next step.
Once you're on the results screen, you can narrow down your search using the "Video" option on the left-side panel. This will group your videos by format for easier selection.You can also type ".mp4" into the search bar in the top-right for Disk Drill to only show files with that file format. Then, when you locate the MP4 files you want to rescue, highlight them by ticking the checkbox beside their file names and hit the "Recover" button at the bottom right.
You'll receive a pop-up asking you to specify a location where your recovered MP4 files should be saved. Note that this has to be on a different storage device than the one you're currently scanning. Click "Next" to proceed.
After the completion of the retrieval process, you'll be greeted with a message and a button labeled "Show recovered data in Explorer" that you can click to open the folder containing your retrieved files.
Interested in learning more about Disk Drill? Delve into
our comprehensive review
for an in-depth analysis of Disk Drill.
Option B: On Android
Similar to Disk Drill, Android devices have their own MP4 video recovery tools that are capable of rescuing lost files. The DiskDigger app from Google Play is one of the best Android apps to recover data from an SD card without having to shell out cash. It can run rudimentary scans on the internal memory of unrooted devices and possibly retrieve missing files. But for more in-depth scans, you'll need to root your Android gizmo.
Follow the instructions below to recover deleted MP4 files using DiskDigger:
Open Google Play on your Android device and download the DiskDigger app.
Launch DiskDigger and tap the "SEARCH FOR LOST PHOTOS" button.
The app will begin scanning your Android device for retrievable files. Basic scans will probably finish in less than a minute. However, you can expect full scans to take much longer. After the scan is complete, a pop-up message will appear showing how many recoverable files were uncovered.
Mark the files you want to rescue by tapping them, then hit "Recover" near the bottom of the screen.
You can choose from three recovery location options. The MP4 files can be saved to a specific app, a specified location on your Android device, or uploaded to an FTP/SFTP server. Select the option that works for you.
Next, you have to select a folder where the recovered files will be saved. Highlight a folder and tap "USE THIS FOLDER" towards the bottom of the screen. Finally, tap "ALLOW" in the permissions pop-up that appears.
Your MP4 files should be saved in the folder you selected, and you should be able to access them through the video player app, gallery, or file manager of your Android device.
Are you aware that DiskDigger also boasts a version designed for PCs? To understand its features better, we invite you to explore
our detailed review
of this software.
How to Recover Corrupted MP4 Files
Having an MP4 video suddenly stop playing due to being corrupted or broken can be an alarming situation. Luckily, there are a few methods you try that could get your video back in working order.
Method 1: Using VLC Media Player
VLC is an extremely popular free media player app that's known for its robust set of codecs that allow it to play an impressive range of audio and video file formats. It also has a built-in feature that can potentially repair corrupted and broken AVI files, though it's not a permanent fix and only pertains to that particular playback instance.
Since we're talking about corrupted MP4 files in this guide, you'll need to start by changing the file extension of your MP4 file to .avi". From there, follow the steps below to recover corrupted MP4 files using VLC:
Download VLC from the official website, then launch the program and head to "Tools" > "Preferences."
Navigate to the "Input/Codecs" section.
Click the dropdown labeled "Damaged or Incomplete AVI file" and select the "Always fix" option.
Hit the "Save" button. Now, when you try to play the corrupted video with VLC, it'll automatically repair it before playback commences.
Method 2: Using Untrunc
Untrunc is a free open-source corrupted video file repair tool that you can use to potentially repair your corrupted MP4 files. It gets its name from truncated videos, which are clips that don't play properly for a variety of reasons. One major caveat for this method is the fact that it requires a similar working video as a reference in order to do its job. Here's how to use Untrunc to restore corrupted MP4 videos:
Download the latest version of Untrunct from GitHub, then extract and launch "untrunc-gui.exe."
Click the "truncated file" button and select your corrupted MP4 file in the pop-up that appears.
Click the "reference file" button and select the working MP4 file to be used as a reference in the pop-up that appears.
Hit the "Repair" button in the bottom right, and the tool will attempt to fix the video to working order.
Method 3: Using Free Online Video File Repair
There's no shortage of free video file repair websites available online, but finding a capable one can be pretty tough. Some claim to be free but only work on unreasonably small videos, while others don't function at all. Here are a few free online video repair websites worth checking out:
Frequently Asked Questions
The best way to retrieve deleted MP4 videos from an SD card is to connect it to a PC and use a good data recovery program, like Disk Drill:
Download and install Disk Drill on your PC.
Launch the program and scan your card.
Choose the MP4 files you want to rescue.
Select a location to store your retrieved files.
Yes, there are quite a few websites available that are designed to repair broken or corrupted videos without the need to install an app on your computer. Instead, you usually just need to upload the affected video file, wait for the fix to complete, and then download the repaired video.
While there are lots of excellent data recovery programs to choose from, Disk Drill stands out when it comes to MP4 recovery on account of its unbeatable recovery rates, lightning-quick scans, and stellar reputation. You can also try out PhotoRec if you're after a totally free alternative or R-Studio if you're eyeing something more advanced.
Similar to computers, Android devices have their own data recovery programs that are capable of retrieving deleted MP4 videos from your device. DiskDigger is a great example of such a program that's capable of restoring deleted files without requiring a root. Keep in mind, however, that you'll still have to root your device for more in-depth scans.
Though Disk Drill has a trial version that lets you rescue MP4 video files for free, it does come with a 500 MB limit. There are some completely free data recovery programs out there, however, such as Recuva and Windows File Recovery. Just keep in mind that free alternatives are often not as effective. 
Conclusion
There is a wide range of solutions to choose from if you're looking to recover lost or deleted MP4 videos or want to repair damaged or corrupted MP4 files. There are some solid data recovery programs for PCs or Android devices, and you can find video repair tools that function either offline or online. The trick is to find a solution that meets your needs. Hopefully, this guide will help you successfully facilitate MP4 file recovery or repair.
Read Previous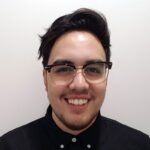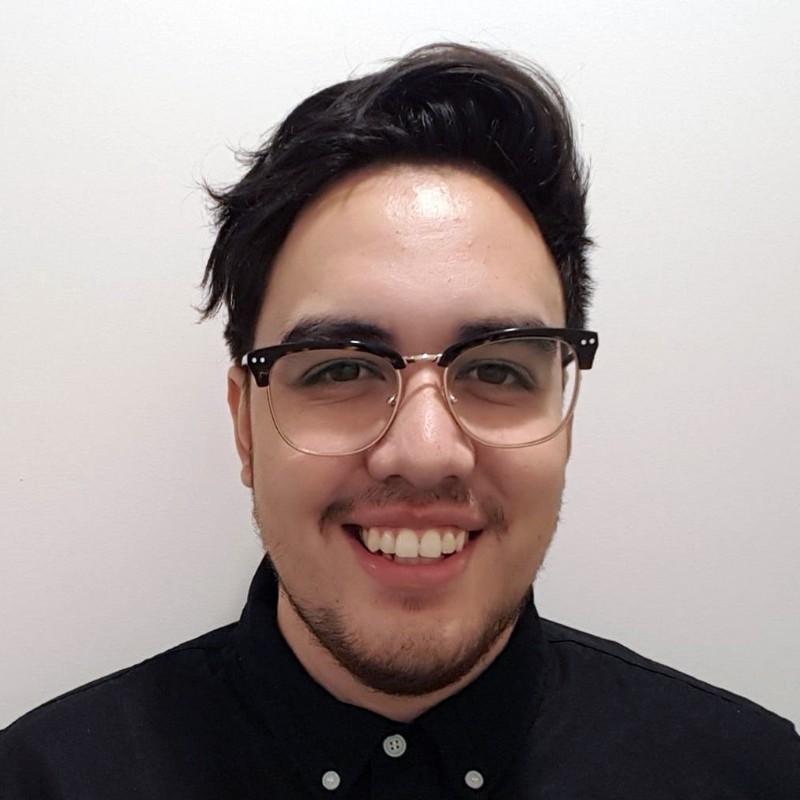 Jordan Jamieson-Mane
on May 31, 2023
Read Next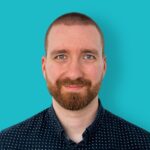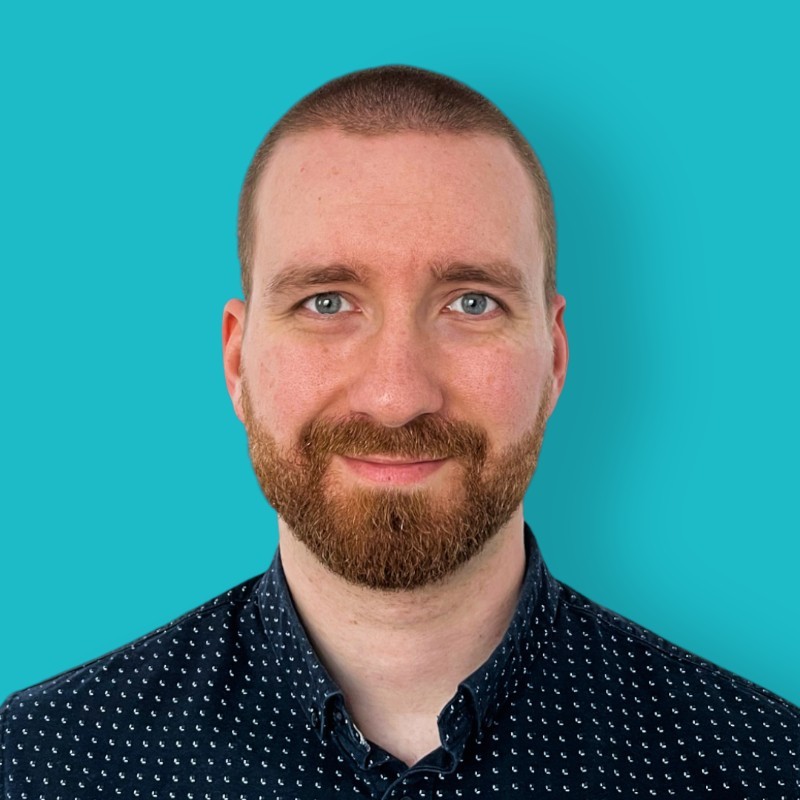 David Morelo
on June 5, 2023
Help Us Improve This Article
Was the provided information useful? Your vote is important to use!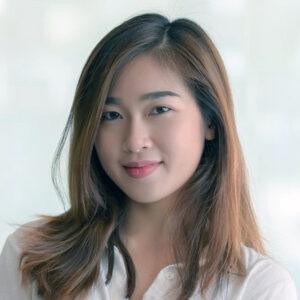 Author
Emma Collins, a seasoned content writer with a unique background as a language teacher in Japan, has spent over 5 years crafting tech tutorials and how-to guides on various topics. With a diverse writing portfolio that spans from Windows and Android to iOS, macOS, and social media, Emma is now specializing in data recovery. Besides her professional dedication, she enjoys gaming and anime in her spare time, underlining her broad interests and adaptable personality.
Emma's recent publishing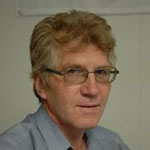 Nikolay Lankevich
Approver
Houston, Texas, United States
Nikolay Lankevich has over 15 years of strong experience in various fields and platform includes Disaster Recovery, Windows XP/7. System analysis, design, application (Inter/Intranet) development, and testing. Provided technical supports on desktop and laptops on Win-XP and Macintosh for about 2000 employees.