How to Recover Deleted Files From an SD Card
MP4 File Recovery: How to Recover Deleted MP4 Video Files from SD Card
SD (Secure Digital) cards are one of the most popular flash memory cards for portable devices like digital cameras, mobile phones, laptop computers, tablets, or PDAs, It's not just those precious memories that we want to capture, but we can also have video files on everything from educational topics to where you parked your car. Before attempting any methods to recover deleted files from an SD card, read to the end of this article. Speed is of the essence, but not when you risk making a mistake and losing your MP4 file for good.
What Happened to the MP4 Video Files on My SD Card?
It can be rather frustrating and upsetting to see that video files have disappeared from your SD card. The fact of the matter is you have purposely invested in an SD card for your Windows to ensure MP4 files are correctly and safely stored.
Top Reasons for MP4 Video Files Loss or Inaccessibility
Corrupt SD cards -Viruses and malware can be the reason for what appears to be the SD card deleting files all by itself.
Memory card or hard drive corruption – When your Windows system shuts down unexpectedly, there might be some damage to the data on your hard drive. These scenarios tend to be out of our hands but not unresolvable.
Improper handling of storage devices – On the other hand, we are only human, and mistakes can be made. As SD cards don't have a recycle bin like your device, accidentally pressing the delete button on either your camera, smartphone, or PC will remove your MP4 file.
Interruption during the reading and writing process – There is a very good reason as to why our devices remind us to wait before removing an SD card. Doing so too early can corrupt the card, and your device won't be able to access the data.
Accidental formatting – Formatting an SD card sounds like you are giving the storage device a fresh start, and you will optimize performance, but your MP4 files will also be deleted.
Finally, as with all electronic and digital devices, wear and tear can cause physical damage over time. One of the most common causes of data loss is a bad sector. In this case, it will be more challenging to restore deleted MP4 files from an SD card.
We are going to look at the best methods to undelete MP4 files from a memory card. Whether you are panicking over your Windows, Android digital camera, or even Go Pro, we have an MP4 video recovery tool for you. Hopefully, you have had a chance to read How to Recover Deleted Videos, so now we can get specific.
Recovering Deleted MP4 Video Files from an SD Card on Windows 10
Did you know there are several ways that you can try to recover the deleted MP4 video files from an SD Card on Windows 10?
Solution 1: Reinstall the driver
Reinstall the driver through the Device Manager on your computer. Try this MP4 video recovery solution when your PC does not recognize the storage media, the SD card in our case, containing the MP4 file.
To do so, just follow the below-given steps:
Step 1 – Press Windows + X and choose Device Manager.
Step 2 – Your card reader will appear, click on it and then select Uninstall Device.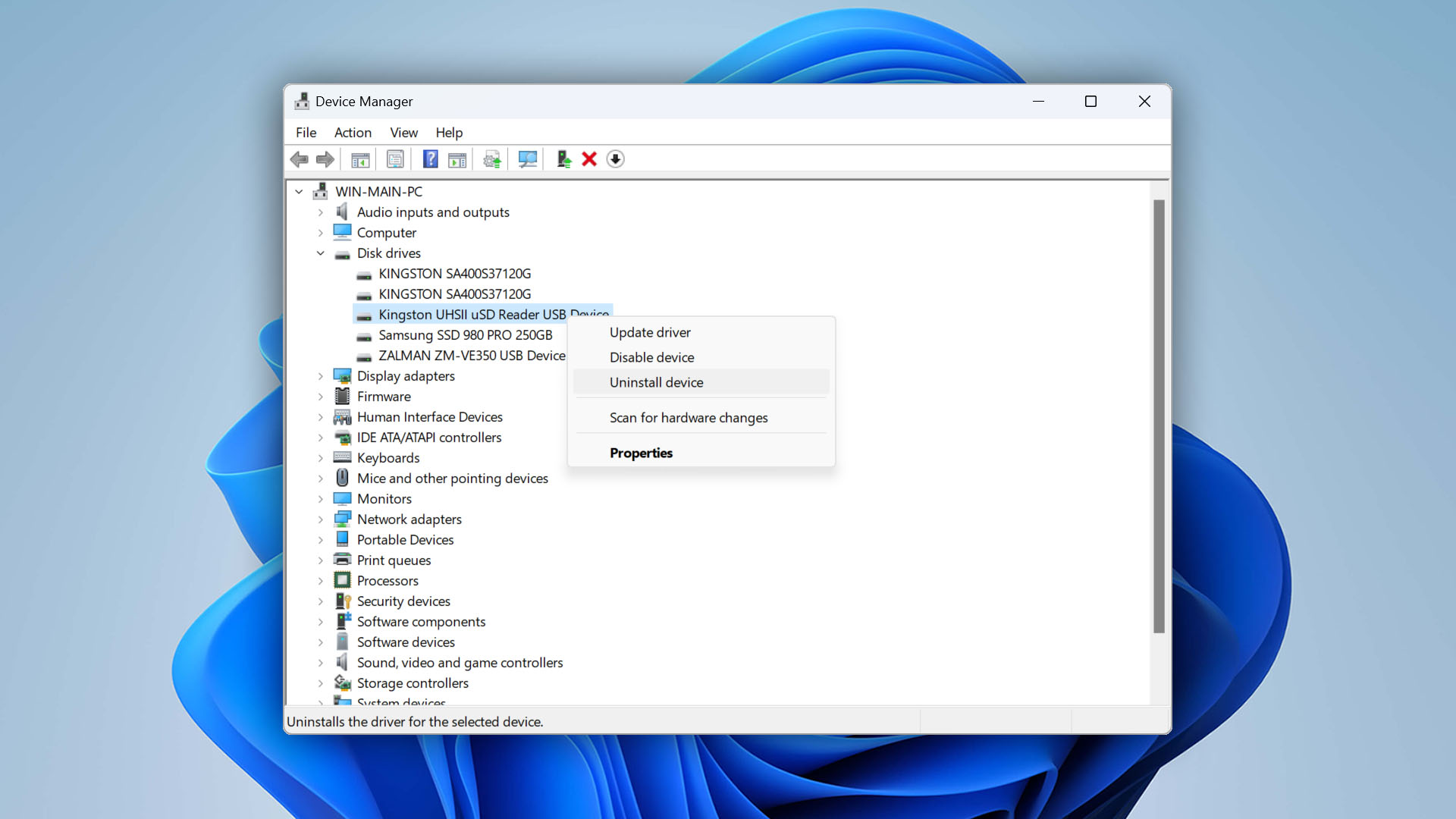 If when you reinstall your card reader, the file still isn't there, you can move onto the next recovery method.
Solution 2: Recover via Quick Access
Recently modified MP4 files can be restored through Quick Access.
Step 1 – Open the File Explorer from the Taskbar
Step 2 – Under File Explorer, click on Quick Access.
Step 3 – The Recent Files modified are displayed. Select your MP4 videos and save them.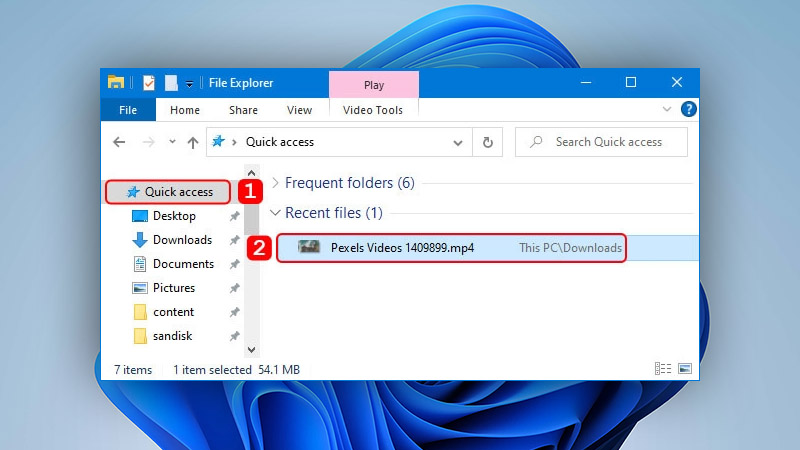 Using an MP4 Video Recovery Tool for Windows 10
You will find a variety of data recovery tools, but we tend to favor Disk Drill due to its extremely high success rate and the vast range of supported files aside from MP4s. Disk Drill is compatible with Windows and macOS. Here is how to undelete MP4 files from a memory card using Disk Drill for Windows.
Install the latest Disk Drill version, open the program and insert your SD card (either with the built-in reader or the SD card reader).
Once your SD card appears in the list, you can click on it and only search for videos. Click Search.
There is an option to preview the files while being recovered or waiting until the scan is complete.
If no videos or the specific video isn't found, you can move on to the Deep Scan, which will recover all file types.
From the list of MP4s found, select the videos you wish to recover, and press Recover.
Finally, choose a new location for your recovered files to be saved. A new window will appear for you to do this.
Disk Drill is an excellent solution MP4 video recovery tool that can quickly restore accidentally deleted files as well as corrupt SD cards. Unfortunately, it may still have a problem with damaged SD cards, so be sure to take the utmost care of them. If Disk Drill is not suitable for you for some reason, you can study the rating of the best recovery software and choose an alternative here.
Restoring MP4 Files from an SD Card on Android
It boggles the mind how you can save a video onto your Android, and 2 minutes later, it has disappeared. If you have your cloud account linked to your Android, MP4 files may go straight to Google Drive, Dropbox, etc. This will depend on your settings, but if you have searched high and low and your file still can't be found, we have two options to restore deleted MP4 files from Android.
If your PC is nearby, the quickest solution is to take your SD card out of the Android device and insert it into the SD card reader. Because of the success Disk Drill has, we recommend using this MP4 video recovery tool first.
Using an MP4 Recovery Tool for Android
If you are on the go, it's not practical to take your laptop with you in order to find deleted videos from an SD card or reformatted SD cards. It had to choose a reliable app to use with your Android and one that isn't going to make the process painfully complicated. DiskDigger will recover files from the SD card as well as your Android's internal memory. You should note that if you choose DiskDigger, rooting your Android device will be required for video recovery.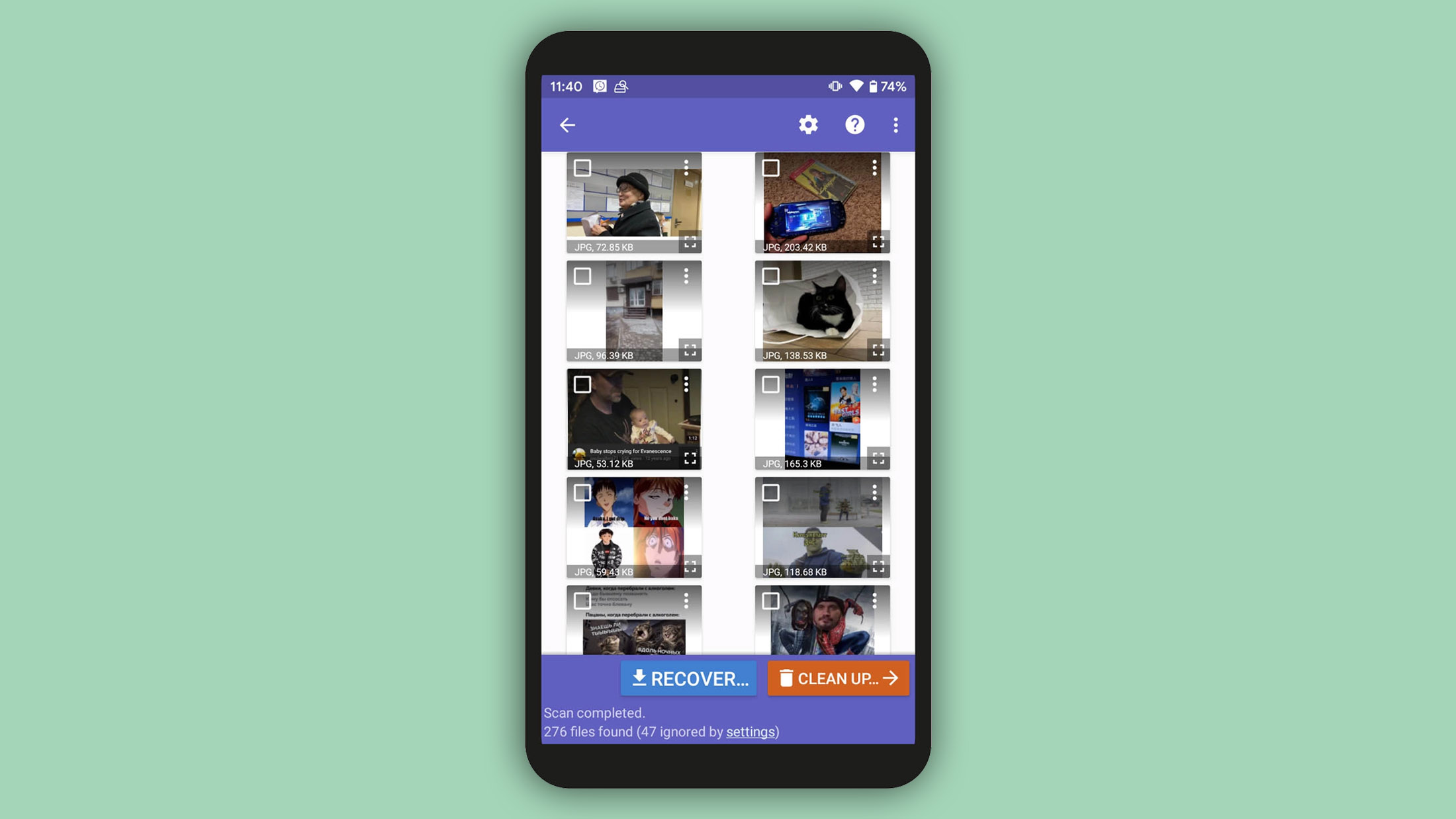 Once you have used DiskDigger to scan your Android and SD card, you can recover files, save them to a new folder on your device, upload them to your cloud account or send them via email. The Wipe free space feature allows you to clean any free space you have so that you won't be able to recover files in the future. We felt this was quite a useful security feature.
DiskDigger is a great free tool to recover photos and images. To restore deleted MP4 video files from SD cards, you will have to upgrade to DiskDigger Pro.
Can You Undelete MP4 Files from a Memory Card with Digital Cameras or GoPro?
Digital cameras and GoPros often capture those moments that are too important for a smartphone camera. It is essential that you know how to recover your MP4 files when using such devices.
As these devices do not support software like a computer, tablet, or smartphone does, you will have to remove the SD card and connect to your PC and run Disk Drill or insert it into your phone and run DiskDigger.
Frequently Asked Questions
You can find deleted MP4 files in your Bin, as long as you haven't emptied it. You may also want to use Time Machine. If these aren't successful, use a video recovery tool that is compatible with macOS.
The best MP4 recovery software for Windows 10 will depend on your needs, your budget, and what other features you would like to use. We found Disk Drill to tick all the right boxes for individual and enterprise-level data recovery. Our advice would be to start with a free trial or freemium plan to see if the MP4 recovery software is the best solution for you. However, if you still need an alternative recovery software, you can check out EaseUS, Recoverit, or MiniTool.
Yes, there are. GT Recovery, EaseUS, and Dumpster are all free apps. Bear in mind that free is great, but you may not always have the same success rate.
How to Recover Deleted MP4 Video Files from SD Card in 2022 — Conclusion
Nobody wants to waste time searching for MP4 files that appear to have disappeared; we can all agree that the time would be better spent creating more memories. Saving files to the cloud can help, but there will still be times when your SD card holds crucial files that you need to recover. While there are alternative methods, we have found that using MP4 video recovery tools such as Disk Drill and DiskDigger is simple yet highly effective. The sooner you are able to run these programs, the more likely you are to get those all-important MP4 videos back.
Read Previous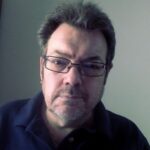 Robert Agar
on March 22, 2023
Read Next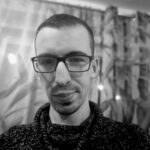 Marko Medakovic
on March 22, 2023
Help Us Improve This Article
Was the provided information useful? Your vote is important to use!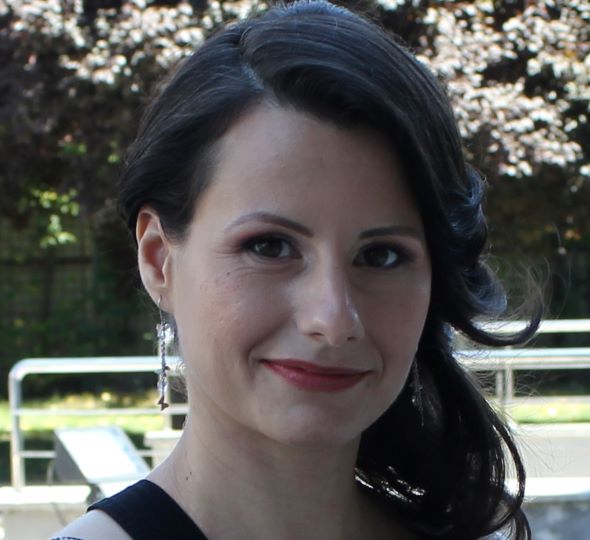 Author
Roxana Raducanu is a seasoned technical writer with 10+ years of experience writing for startups and Fortune 500s alike. She is a copywriter with a special affinity for technical content; and a love for words, and SEO; a tech enthusiast, following the latest trends related to digital marketing, hardware, software, Artificial Intelligence, blockchain, cryptocurrencies, and new technologies.
Roxana's popular publishing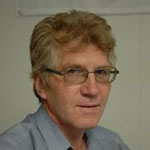 Nikolay Lankevich
Approver
Houston, Texas, United States
Nikolay Lankevich has over 15 years of strong experience in various fields and platform includes Disaster Recovery, Windows XP/7. System analysis, design, application (Inter/Intranet) development, and testing. Provided technical supports on desktop and laptops on Win-XP and Macintosh for about 2000 employees.