MiniTool Power Data Recovery vs EaseUS Data Recovery Wizard
MiniTool Power Data Recovery vs EaseUS Data Recovery Wizard
Top-Rated Software
Compatibility

Recovery Rate

Usability

File Type Support

Speed
200,000

Found files

Found files and Recovery quality
PRO Version
Read full Disk Drill review
Read full
Compare

We streamlined our evaluation parameters into several clear categories.

MiniTool Power Data Recovery for Windows

EaseUS Data Recovery Wizard for Windows

Compatibility

Recovery Rate

Usability

File Type Support

Speed

Found files and Recovery quality
184,947

Found files

200,000

Found files

PRO Version

$69.00 / 1 month

Subscription + Lifetime

$69.95 / 1 month

Subscription + Lifetime

Read full MiniTool Power Data Recovery review
Read full EaseUS Data Recovery Wizard review
Introduction
If you're suffering from data loss, data recovery software is the solution. There are a bunch of options out there, but our goal is to seek out the best tools in the business.
Today, we're comparing 2 old timers: MiniTool Power Data Recovery and EaseUS Data Recovery Wizard. Both of them have been around for a long time – but one of them is clearly superior.
MiniTool is an established software developer with a suite of tools under their belt, including media editors and converters. MiniTool Power Data Recovery for Windows is a competitively-priced "freemium" data recovery software that has been reviewed by over 2,000 users. But how good is it really? Does the competitive price actually cut a good deal or are you better off investing in a slightly more expensive tool? Read on to find out.
EaseUS Data Recovery Wizard is a very popular data recovery software with coverage on many tech sites, including software reviews and how-to's. Its modern and user-friendly interface has earned it many fans over the years it's been online. But is their reputation as good as their marketing? And is the product worth the somewhat expensive price tag? Answers below.
Top Minitool Pros
Interface. The interface is appealing and well put together.

Creating a bootable disk. The program can create bootable disks for computers that refuse to boot.

Recover during a scan. You can recover files during a scan.
Top EaseUS Pros
Scan results. Scan results are easy to navigate and grouped in a user-friendly file tree.

Scan speed. Scanning is very fast and doesn't make you wait a long time for results.

Free recovery. The software lets you recover up to 2 GB of data for free if you agree to mention the product on a social media network.
Top Minitool Cons
No HDPI support. The program can not work on monitors with high resolutions. As a consequence, the interface is unclear.

Paid option to fix corrupted video files. There is a feature for fixing corrupted video files, but it is a separate paid option.

Settings are not saved. After saving the settings in the program, these settings are lost after scanning.
Top EaseUS Cons
Pop-up ads. Pop-up ads for other products appear frequently, and they can't be turned off.

Inaccurate time estimations. When the software estimates how much time an operation will likely take, the displayed time is almost always wrong.

Limited preview capabilities. The formats supported for previews are very limited, and even popular photo formats are not always viewable.
Pricing • Business model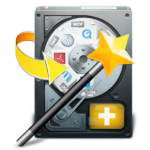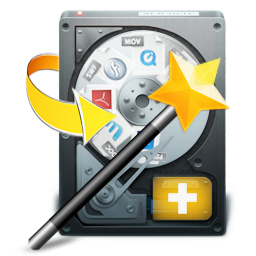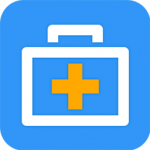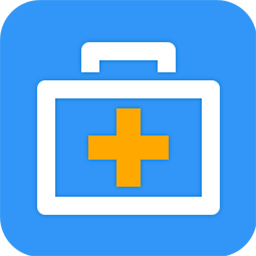 1
Distributed as
Freemium
Freemium
2
Trial version available

3
Trial version limitations
Recover up to 1 GB for free
Recover up to 2 GB for free
4
Number of devices per license

Personal - 1
Personal Ultimate - 3
Business Standard - 1
Business Deluxe - 1
Business Enterprise - 99
Business Technician - 299

Pro - 1
Pro+Bootable Media - 1
Technician - 100

5
Starting price
$69.00/ 1 month
$69.95/ 1 month
6
License model
Subscription + Lifetime
Subscription + Lifetime
7
No credit card to try

8
Money back guarantee

9
See Plans & Pricing
Pricing details
Pricing details
Both MiniTool Power Data Recovery and EaseUS Data Recovery Wizard are "freemium" software that offer a limited preview of their services.
MiniTool offers 1 GB of free data recovery, while EaseUS offers 2 GB (500 MB to start, then up to an additional 1.5 GB for promoting them on social media). Both software offer a similar price for monthly subscriptions at roughly $69, but MiniTool's perpetual license is much cheaper ($99) than EaseUS' license ($149.95).
This may already be a deal-maker for users on a budget, but there's still a lot to consider. If you really want to get your money's worth, we suggest you keep reading.
Data Recovery Performance
This section provides a bird's eye view of what users can expect from each software's recovery capabilities. What formats are supported? Will it work for the device I need to recover? Can it recover original file names and folder structure? Answers below.
Clever In-Depth Scan of File Systems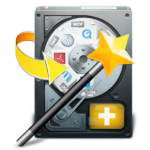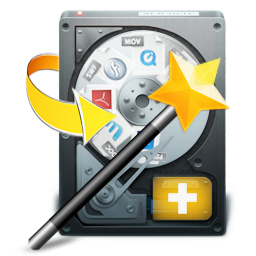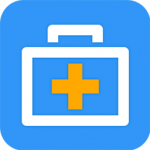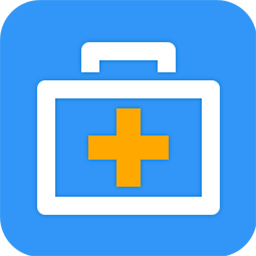 | | | | |
| --- | --- | --- | --- |
| 1 | FAT32 partitions | | |
| 2 | exFAT partitions | | |
| 3 | NTFS partitions | | |
| 4 | EXT4 partitions | | |
| 5 | HFS+ partitions | | |
| 6 | APFS partitions | | |
Clever In-Depth Scan is one of many modern data recovery software's core scan types and it focuses on rebuilding a partition's root folder structure and retrieving original file names.
Both MiniTool Power Data Recovery and EaseUS Data Recovery Wizard are great with NTFS partitions and can restore original folder structure and filenames. Both were also successful at restoring other Windows-based formats, like FAT32 and exFAT, but expect file names missing and data lumped together.
Predictably, neither software succeeded with most non-Windows file systems, and neither supports Windows shadow copies. But this is where the similarities end for the most part.
The Windows version of EaseUS could pull data, root folder structure, and original filenames from our Apple-based HFS+ partition, which was impressive. However, we're not going to count that as a major point in this Windows-based review.
Quick Scan of File Systems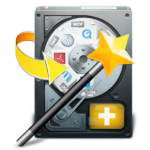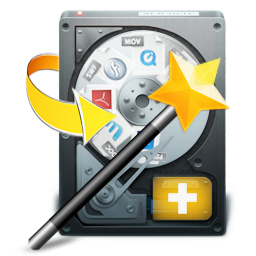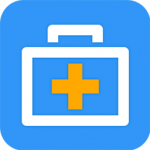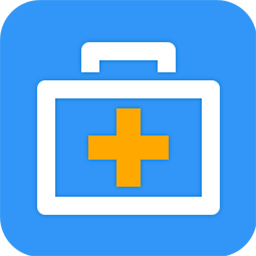 | | | | |
| --- | --- | --- | --- |
| 1 | FAT32 partitions | | |
| 2 | exFAT partitions | | |
| 3 | NTFS partitions | | |
| 4 | EXT4 partitions | | |
| 5 | HFS+ partitions | | |
| 6 | APFS partitions | | |
MiniTool Power Data Recovery did a little better during the quick scan test, which attempts to restore as many recently deleted files as it can in a short amount of time (which gives the user the best chance of recovering their data).
MiniTool restored the majority of our files from our exFAT and NTFS partitions, but it struggled a bit with our FAT32 partition. It was even able to pull some data from our HFS+ partition, but since that's an Apple-based format, we won't count it here.
EaseUS Data Recovery Wizard again did great with our NTFS partition, but it recovered less data from our exFAT partition than MiniTool did. EaseUS also struggled with our FAT32 partition, producing mixed results.
Other Scan Types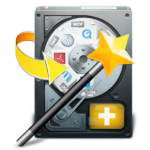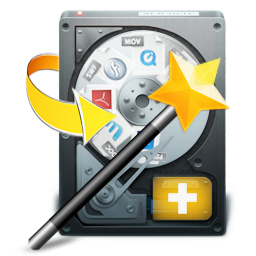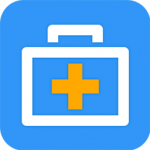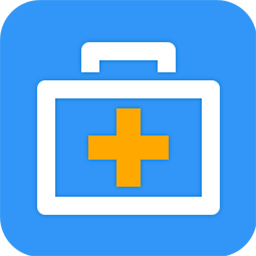 | | | | |
| --- | --- | --- | --- |
| 1 | The number of formats supported by deep scan | | |
| 2 | BitLocker support | | |
| 3 | Windows shadow copies scanning | | |
| 4 | Scan for lost partitions | | |
| 5 | Recovered files' labeling | | |
| 6 | Partial file recovery | | |
| 7 | Disk images: scan and recovery | | |
Both MiniTool Power Data Recovery and EaseUS Data Recovery Wizard offer a tool to scan by file type. Each app recognizes over 200 file signatures, which we'll take a closer look at in the real-life recovery challenge.
EaseUS is also capable of partial file recovery by format and supports the labeling of recovered files. On the other hand, MiniTool does a reasonable job of scanning for lost partitions – a feature that EaseUS doesn't currently offer.
EaseUS provides excellent BitLocker support (you just need to know your password), while MiniTool requires the user to manually decrypt their device before it becomes available to scan.
EaseUS wins this round because it offers more features – and the quality of those features outperforms what MiniTool offers.
Real-Life Recovery Challenge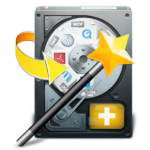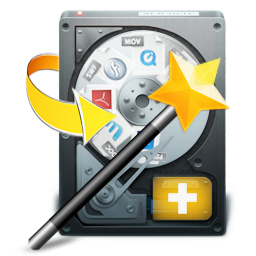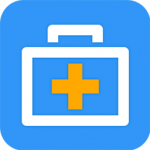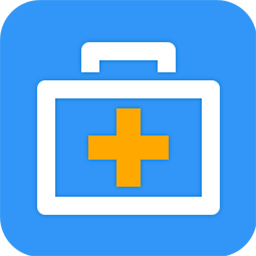 | | | | |
| --- | --- | --- | --- |
| 1 | Raw photo recovery | | |
| 2 | Video formats recovery | | |
| 3 | Document formats recovery | | |
EaseUS Data Recovery Wizard recognizes more formats across the board. It recovered most of our RAW photos, providing excellent support for common camera brands like Kodak, GoPro, Sony, Panasonic, Nikon, and more. It performed similarly with commonly used video formats like MOV and MP4, and less common ones like MXF and WMV.
All Microsoft Office document formats are supported as well, but EaseUS had trouble with OpenOffice and other non-MS formats.
In comparison, MiniTool Power Data Recovery produced average to below-average results in every category. It missed more than half of the RAW photo formats we tested and it didn't support any of the file types EaseUS failed to recognize.
Unfortunately, MiniTool did even worse in the video formats recovery test struggling with even well-used formats like MOV. On the bright side, MiniTool provided great support for 360 (GoPro), AVI, MP4, and even WMV formats.
MiniTool did a little bit better when we tried restoring document files, producing decent results with Microsoft Office files, and even recognized more Non-MS Office types than EaseUS did.
However, this will only be a deal maker for a very specific set of users. For the average user, EaseUS will simply give you better chances to restore your files.
Feature Comparison
In this section, we dig into the meat of each software. Through our own testing criteria, we challenge their real life recovery ability, usability, and value for money.
Below are the most important differences between MiniTool Power Data Recovery and EaseUS Data Recovery Wizard. By the end of this section, we'll have a clear winner.
When it comes to usability, MiniTool Power Data Recovery starts to lag behind. While its interface is reasonably user-friendly, EaseUS Data Recovery Wizard provides a more polished user experience.
Things like source selection and file-by-file preview are easier and work out of the box, whereas MiniTool requires you to download its preview function. EaseUS' graphical user interface is also a lot easier on the eyes than MiniTool is.
After the scanning phase though, it's easy to search, filter, and sort found files using either software. The one feature would want to find in the future is the ability to auto-resume scans and backups.
In terms of device support, both MiniTool Power Data Recovery and EaseUS Data Recovery Wizard successfully restored data from hard drives, solid-state drives, and other flash media like USB thumb drives and SD cards. Neither software worked with mobile devices, but both developers offer standalone data recovery tools for iOS and Android – so, no surprises there.
For unmountable partitions, both apps also work. However, we were pleasantly surprised to find that MiniTool provided great support for RAID drives, outperforming EaseUS.
MiniTool Power Data Recovery and EaseUS Data Recovery Wizard offer a few notable recovery features. The most important feature (which both apps offer) is the ability to create a bootable drive. This gives users with non-booting drives a chance to recover their data. Both software tools also allow users to preview and restore found files without interrupting an ongoing scan. 
That's pretty much it. We wish at least one of these apps would offer a byte-to-byte backup feature, which many other data recovery software tools provide for free.
Unfortunately, neither MiniTool Power Data Recovery nor EaseUS Data Recovery Wizard offers any extras, which could have bagged either of them some additional points.
MiniTool and EaseUS do offer a corrupted video repair tool, but they are entirely different software and unrelated to the data recovery apps.
Wrapping Up
While it's a fact that MiniTool Power Data Recovery is more competitively priced than EaseUS Data Recovery Wizard, that's not enough to tip the scales in its favor. EaseUS provides a more polished product that supports more formats, offers a better user experience, and provides critical features that make the recovery process much easier. By comparison, MiniTool feels a little incomplete. EaseUS Data Recovery Wizard wins.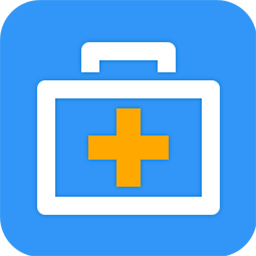 EaseUS Data Recovery Wizard for Windows
3.85
EaseUS Data Recovery Wizard earns its reputation as an easy-to-use yet powerful data recovery software.
Visit developer's website
Beautiful and user-friendly GUI
2 GB of free data recovery
Supports most common and (less common) formats
1 GB of free data recovery
More affordable than similar tools
Works with RAW and unmountable drives
More software comparisons
Still looking for alternatives? There are other data recovery software out there that may be offering just what you need, if you haven't found it here. Check them out: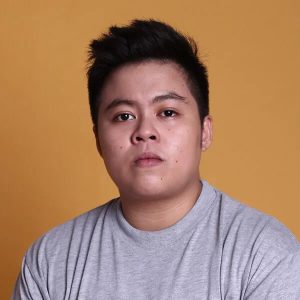 Author
Alejandro is a veteran writer with a rich background in technology. He worked part-time in his uncle's repair and recovery shop as a young boy, and now uses his experience and writing skills to produce content for multiple tech websites – specifically on the topic of data recovery. As an author for Pandora Recovery, he is constantly testing and experimenting with new tools and technology to help his readers find the best software for their needs.
Alejandro's recent review
Alejandro's recent publishings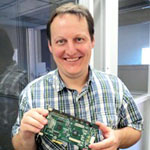 Yevgeniy Tolkunov
Approver
Frisco, Texas, United States
Yevgeniy Tolkunov is Hardware Engineer at ACE Data Recovery. Yevgeniy has a Master's Degree in Physics, Information Technology; 15+ years of experience.