Stellar Data Recovery vs EaseUS Data Recovery Wizard
Stellar Data Recovery vs EaseUS Data Recovery Wizard
Top-Rated Software
Compatibility

Recovery Rate

Usability

File Type Support

Speed
200,000

Found files

Found files and Recovery quality
PRO Version
Read full Disk Drill review
Read full
Compare

We streamlined our evaluation parameters into several clear categories.

Stellar Data Recovery for Windows

EaseUS Data Recovery Wizard for Windows

Compatibility

Recovery Rate

Usability

File Type Support

Speed

Found files and Recovery quality
146,425

Found files

200,000

Found files

PRO Version

$49.99 / 1 year

Subscription + Lifetime

$69.95 / 1 month

Subscription + Lifetime

Read full Stellar Data Recovery review
Read full EaseUS Data Recovery Wizard review
Introduction
When data loss happens, data recovery software is usually the best way to get it back. However, there are lots of different tools being marketed on the internet… And choosing the right one is more important than you think. Some software might not even recognize the files you need to restore. What then?
This site is dedicated to helping confused users choose the right tool for their specific needs. We break down the features and performance of data recovery software and score them against what users typically need in a data loss scenario.
In this article, we're comparing 2 familiar names – Stellar Data Recovery Software and EaseUS Data Recovery Wizard. Both are popular, but different in a lot of ways. Read on to find out which one's better for you.
Develop Stellar Information Technology has been in the industry since 1993 – making Stellar Data Recovery one of the oldest and most well-known tools on the market. Real reviews and tech websites have both praised and criticized it, but it's definitely well-publicized. But does that make it good? Should you buy into the hype or look elsewhere?
EaseUS Data Recovery Wizard is known for its modern interface, powerful features, and slightly expensive price tag. Just like Stellar Data Recovery, EaseUS is very popular in today's market. But does it perform better than its well-known competitor? And more importantly… Is it the right tool for you?
Top Stellar Pros
Support. Customer support is responsive and willing to solve issues over TeamViewer.

Repair of photos and videos. The software can repair photos and videos that otherwise wouldn't be possible to open even after being recovered.

S.M.A.R.T. Stellar Data Recovery can read S.M.A.R.T. data of internal storage devices.
Top EaseUS Pros
Scan results. Scan results are easy to navigate and grouped in a user-friendly file tree.

Scan speed. Scanning is very fast and doesn't make you wait a long time for results.

Free recovery. The software lets you recover up to 2 GB of data for free if you agree to mention the product on a social media network.
Top Stellar Cons
Updates in the free version. The free version of Stellar Data Recovery doesn't check for updates.

Lost license information. The entered license information becomes lost with every update and must be entered again.

Slow previews. The preview feature is slow, with individual previews of recoverable files taking a long time to generate.
Top EaseUS Cons
Pop-up ads. Pop-up ads for other products appear frequently, and they can't be turned off.

Inaccurate time estimations. When the software estimates how much time an operation will likely take, the displayed time is almost always wrong.

Limited preview capabilities. The formats supported for previews are very limited, and even popular photo formats are not always viewable.
Pricing • Business model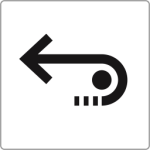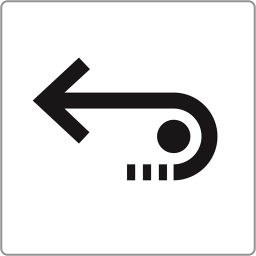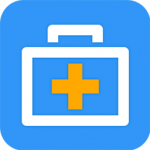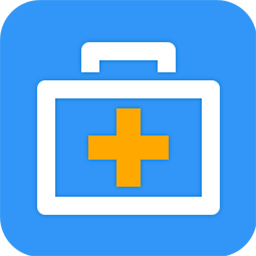 1
Distributed as
Freemium
Freemium
2
Trial version available

3
Trial version limitations
Recover up to 1 GB for free
Recover up to 2 GB for free
4
Number of devices per license

Standard - 1
Professional - 1
Premium - 1
Technician - 3
Toolkit - 3

Pro - 1
Pro+Bootable Media - 1
Technician - 100

5
Starting price
$49.99/ 1 year
$69.95/ 1 month
6
License model
Subscription + Lifetime
Subscription + Lifetime
7
No credit card to try

8
Money back guarantee

9
See Plans & Pricing
Pricing details
Pricing details
Stellar Data Recovery comes out a lot cheaper than EaseUS Data Recovery, especially when comparing lifetime licenses – which are $99 versus $149.95 respectively. However, there are a few things to consider.
Certain features like lost partition recovery, unbootable system data recovery, and repair tools are only available for Stellar's more expensive subscriptions.
And EaseUS offers 2 GB of free data recovery versus Stellar Data Recovery's 1 GB, so that's worth considering if you only need to recover a limited amount of data. Just note that you'll need to promote EaseUS on social media to get 1.5 GB of that free 2 GB.
But pricing is far from the deal breaker, as you'll come to see if you continue reading this article (you really should).
Data Recovery Performance
Data Recovery Performance is ultimately what matters. In this section, you'll find out if the software you choose will do it's job – it seems straightforward, but there are a couple of things to consider. We'll break it down for you.
Clever In-Depth Scan of File Systems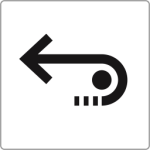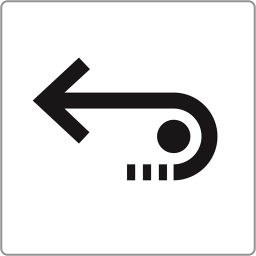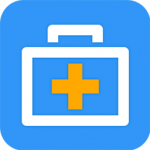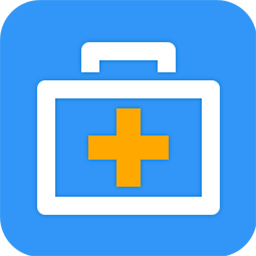 | | | | |
| --- | --- | --- | --- |
| 1 | FAT32 partitions | | |
| 2 | exFAT partitions | | |
| 3 | NTFS partitions | | |
| 4 | EXT4 partitions | | |
| 5 | HFS+ partitions | | |
| 6 | APFS partitions | | |
Early on in our testing, it wasn't looking too good for Stellar Data Recovery. For all Windows-based formats (FAT32, exFAT, NTFS) and even Linux-based EXT4, Stellar crashed multiple times during the scan. It does recover some files when it works, but real-life usage is unreliable.
On the other hand, EaseUS Data Recovery did not crash at all and was able to pull data from FAT32 and exFAT partitions, but it struggled to recover the original file structure and file names. EaseUS worked great with our NTFS partition, recovering our data along with the original file structure and file names.
Since we are reviewing the Windows versions of each software, Apple-based formats aren't a huge consideration. But we were definitely impressed that EaseUS was able to recover data from our HFS+ drive anyway.
Quick Scan of File Systems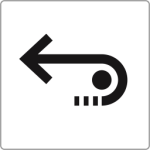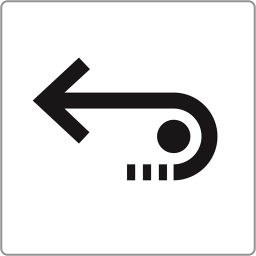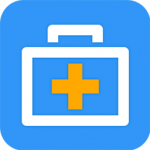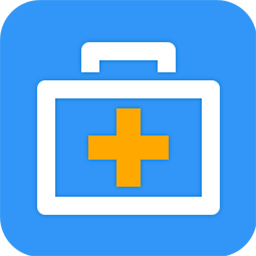 | | | | |
| --- | --- | --- | --- |
| 1 | FAT32 partitions | | |
| 2 | exFAT partitions | | |
| 3 | NTFS partitions | | |
| 4 | EXT4 partitions | | |
| 5 | HFS+ partitions | | |
| 6 | APFS partitions | | |
Unfortunately, the results got worse when we moved on to quick scan testing. Again, Stellar Data Recovery crashed multiple times with our FAT32, exFAT, NTFS, and even EXT4 partitions. While it does manage to restore some of our data when it works, the constant crashes make it impossible to test conclusively.
EaseUS, on the other hand, produced mixed results when tested on our FAT32 and exFAT partitions. It restored most of the data on our NTFS partition.
Other Scan Types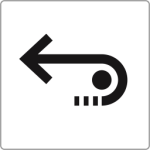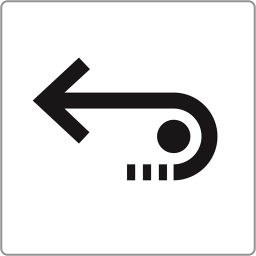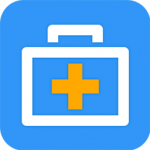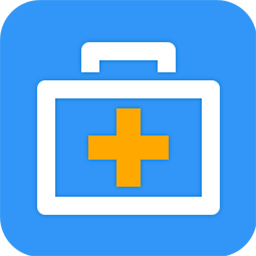 | | | | |
| --- | --- | --- | --- |
| 1 | The number of formats supported by deep scan | | |
| 2 | BitLocker support | | |
| 3 | Windows shadow copies scanning | | |
| 4 | Scan for lost partitions | | |
| 5 | Recovered files' labeling | | |
| 6 | Partial file recovery | | |
| 7 | Disk images: scan and recovery | | |
Many data recovery software offer recovery support features in case deep scan and quick scan aren't enough.
Both Stellar Data Recovery and EaseUS Data Recovery Wizard offer a scan-by-file type feature; Stellar recognizes around 300 file signatures, while EaseUS recognizes around 200. Both software tools also provide excellent BitLocker support, allowing users to decrypt their drives without leaving the app (as long as they have their password).
However, we noticed that Stellar provided more support for failing drives. While both apps are capable of restoring partial files by format, Stellar can also scan for lost partitions and, most importantly, recover disk images.
Out of those features, EaseUS only provides partial file recovery. It's also better than Stellar at labeling recovered files. Neither app can scan Windows shadow copies.
Real-Life Recovery Challenge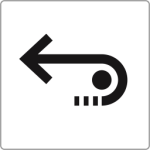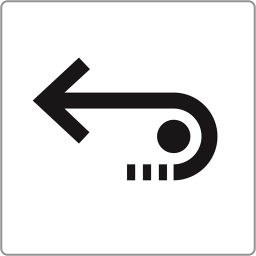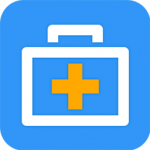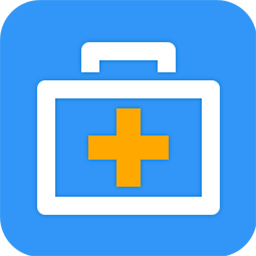 | | | | |
| --- | --- | --- | --- |
| 1 | Raw photo recovery | | |
| 2 | Video formats recovery | | |
| 3 | Document formats recovery | | |
During our real-life recovery challenge, we aim to do two things: (1) discover what commonly used file types Stellar Data Recovery and EaseUS Recovery Wizard recognize, and (2) how much of each file type these apps can restore. Our three categories are RAW photo recovery, video recovery, and document recovery.
When testing RAW photo recovery, EaseUS was obviously superior. It missed 5 out of the 37 file types we tested: X3i, MPO, JP2, INSP, and EXR. However, the amount of data recovered per file type varies. In comparison, Stellar missed 16 file types out of 37, including those of common manufacturers like Nikon, Konica, Samsung, Canon, GoPro, Hasselblad, and more.
Both apps did slightly worse when we attempted video recovery, but EaseUS produced decent results. It supports the most common video file types such as 360 (GoPro), AVI, MOV, MP4, WMV, and even INSV. Stellar recognized less than half of the file types we tested, and of those it recognized, the quality of recovery was subpar. However, we were impressed that Stellar was able to restore our BRAW files, which many data recovery software don't support (including EaseUS).
We concluded our challenge with the document recovery test. EaseUS proved very reliable with Microsoft Office file types, including the elusive ACCDB (Microsoft Access 2007+). Stellar restored less Microsoft Office data than EaseUS did… But it did recover OpenOffice and Apple document files, which EaseUS does not support.
Overall, EaseUS Data Recovery Wizard proved to be more reliable in every category of our real-life recovery challenge. We would recommend Stellar Data Recovery when attempting to restore BRAW video files and non-Microsoft Office document files. However, remember that Stellar often crashes so manage your expectations.
Feature Comparison
The Feature Comparison section is where we dissect each software's strengths and weaknesses – from their data recovery performance, usability, and more. In this way, we can compare apps based on factors that consider specific users' needs.
Right away, EaseUS Data Recovery Wizard earns a higher karma score than Stellar Data Recovery. It's updated every 6 months and publishes changelogs, whereas Stellar updates its app less often and does not make its changelogs available.
Both companies provide live chat and phone support (we have seen positive reviews about Stellar's customer service). They're also both quite popular thanks to their respective blogs that consist of how-to articles and other informational resources.
In terms of usability, both apps are well-known for their modern and beginner-friendly user interface. However, EaseUS Data Recovery Wizard provides a slightly better user experience thanks to a few quality-of-life features.
For example, EaseUS automatically selects the best scan method for your device. On the other hand, Stellar requires you to enable its Deep Scan function by ticking a small box before beginning the scanning process.
But once the user completes the scan and proceeds to sorting, filtering, and recovering their data, the user experience is pretty much the same between Stellar and EaseUS.
Both Stellar Data Recovery and EaseUS Data Recovery Wizard also provide equally good device support. They tested successfully with our flash drives, solid-state drives, and hard drives, although Stellar provides better RAID support. On the other hand, EaseUS handles unmountable partitions better, which may yield more results for users with corrupted or infected drives.
Data loss isn't always straightforward. And sometimes, data recovery software have to get a little creative to help users restore their files. This section showcases those auxiliary features, as well as quality-of-life features that make data recovery easier.
Stellar Data Recovery provides a byte-to-byte backup tool, which allows users to create recoverable image backups of their drives. This way, users can avoid scanning their failing disks, which may worsen the situation. For users with broken RAID arrays, Stellar provides a reliable reconstructor.
EaseUS focuses more on quality-of-life features, providing one of the best scan session management tools on the market. It also allows users to preview and recover found files without interrupting the current scan. A disk vitals monitoring tool is provided, but we've seen better.
Finally, both Stellar and EaseUS provide bootable toolkits for the recovery of non-booting drives.
Surprisingly, Stellar Data Recovery offers more extra features than even some of our highest-rated software on this site. It provides a S.M.A.R.T. (Self-Monitoring, Analysis and Reporting Technology) tool that helps users pre-empt drive failure, as well as disk cloning and surface testing features.
Stellar also offers video and photo repair tools, but those are reserved for higher-tiered subscriptions.
In comparison, EaseUS only offers a video repair tool – even then, it's a completely different software unrelated to Data Recovery Wizard.
Wrapping Up
While sorely lacking extra features, EaseUS emerges as the unquestionable victor in this bout. While Stellar offers a lot of bells and whistles for its price, it fails to be an excellent data recovery software due to its frequent crashes and mediocre performance.
EaseUS Data Recovery Wizard is definitely more expensive, but you'll have a much better chance of recovering your data. But do consider using both software's free trial first, to check if Stellar works for your specific needs.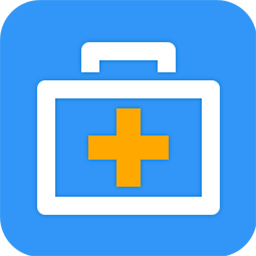 EaseUS Data Recovery Wizard for Windows
3.85
EaseUS defends both its price tag and its reputation by delivering consistent performance users can rely on.
Visit developer's website
Supports most common RAW formats
Well-designed user interface and user experience
Can recover original folder structure and file names from NTFS, FAT32, exFAT, and HFS+ partitions
Photo and video repair tools (Premium subscribers only)
Byte-to-byte backup and Disk Cloning
More software comparisons
Stellar Data Recovery and EaseUS Data Recovery Wizard are not the only data recovery software on the market. In fact – there are dozens! Our site is dedicated to helping users like you find the right one for you. If you're still looking, check out our other articles below: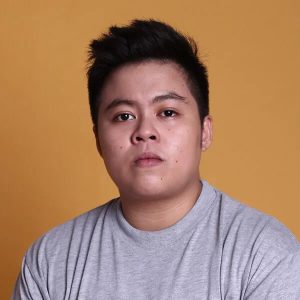 Author
Alejandro is a veteran writer with a rich background in technology. He worked part-time in his uncle's repair and recovery shop as a young boy, and now uses his experience and writing skills to produce content for multiple tech websites – specifically on the topic of data recovery. As an author for Pandora Recovery, he is constantly testing and experimenting with new tools and technology to help his readers find the best software for their needs.
Alejandro's recent review
Alejandro's recent publishings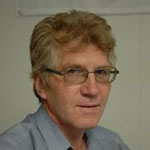 Nikolay Lankevich
Approver
Houston, Texas, United States
Nikolay Lankevich has over 15 years of strong experience in various fields and platform includes Disaster Recovery, Windows XP/7. System analysis, design, application (Inter/Intranet) development, and testing. Provided technical supports on desktop and laptops on Win-XP and Macintosh for about 2000 employees.