GetDataBack Pro vs EaseUS Data Recovery Wizard
GetDataBack Pro vs EaseUS Data Recovery Wizard
SPECIAL OFFER • SAVE 15%
4.5.616

Released 4th Aug, 2022

Current version
Windows 7-11
Requirements
Recover up to 500 MB for free
Trial version limit
$75

$89 / Perpetual

Starting Price
176,000

Found files

Found files and Recovery quality
Easy
Usability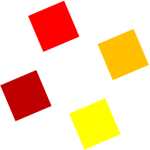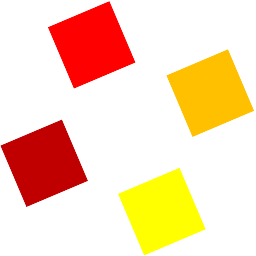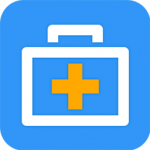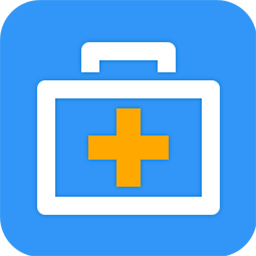 3.01
EaseUS Data Recovery Wizard
Winner
5.57

Released 9th Nov, 2021

Current version
15.2

Released 23rd May, 2022

Windows 7-10, 11 (unofficial support)
Requirements
Windows 7-11
Preview only
Trial version limit
Recover up to 2 GB for free
$79.00 / Lifetime

Lifetime

Starting Price
$69.95 / 1 month

Subscription + Lifetime

174,220

Found files

Found files and Recovery quality
174,220

Found files

Hard
Usability
Easy
Introduction
There are loads of data recovery software on the market today, but they all have one thing in common… You need them when you lose your data! But choosing the right software can be tough, especially for users who aren't familiar with them.
Well, that's what this site is for. Today, GetDataBack Pro and EaseUS Data Recovery Wizard are under the magnifying glass. Like all our articles, we compare their performance, usability, and more, and we break them down in an easy-to-understand way. Read on.
GetDataBack Pro is multi-tool developer Runtime Software's flagship data recovery product. It's ultra lightweight, fast, and offers an affordable perpetual license that supports Windows, macOS, and Linux file systems in one app. But are you really paying less for more? Are there any hidden "costs" that end up making GetDataBack Pro more trouble than it's worth? Keep reading to find out.
If you've read articles on data recovery, you've probably come across EaseUS Data Recovery Wizard. EaseUS has been around since 2004, religiously updating their suite of apps at least every 6 months. It boasts powerful data recovery capabilities, excellent usability, and some pretty cool extras wrapped up in a sleek GUI. But does its real life performance live up to its reputation? Find out below.
Top GetDataBack Pros
Small size. The program takes up very little space.

Very efficient. You don't need a powerful computer to run the program.

Scanning speed. Scan times are very fast, even for more intricate scanning methods.
Top EaseUS Pros
Scan results. Scan results are easy to navigate and grouped in a user-friendly file tree.

Scan speed. Scanning is very fast and doesn't make you wait a long time for results.

Free recovery. The software lets you recover up to 2 GB of data for free if you agree to mention the product on a social media network.
Top GetDataBack Cons
The scanning process is not user intuitive. After the disk is scanned and you try to open the results of the found data, a new scanning process begins, which can take a very long time.

The interface is horrible. The interface is not well thought out and leaves much to be desired. Usability is out of the question. As a consequence, the interface is confusing and not clear.

Random interface changing. The program switches the interface colors randomly for some reason. The interface colors are randomly selected.
Top EaseUS Cons
Pop-up ads. Pop-up ads for other products appear frequently, and they can't be turned off.

Inaccurate time estimations. When the software estimates how much time an operation will likely take, the displayed time is almost always wrong.

Limited preview capabilities. The formats supported for previews are very limited, and even popular photo formats are not always viewable.
Pricing • Business model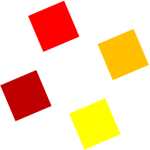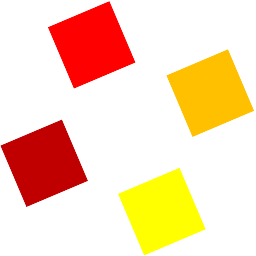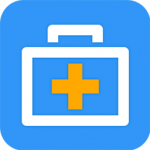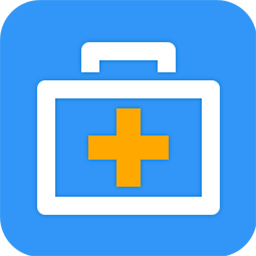 1
Distributed as
Freemium
Freemium
2
Trial version available

3
Trial version limitations
Preview only
Recover up to 2 GB for free
4
Number of devices per license

GetDataBack Pro - 1
Ultimate RAID Recovery Bundle - 1
Runtime Bundle - 1
Ultimate Bundle - 1
Runtime Bundle - Technician's License - 1
Ultimate Bundle - Technician's License - 1

Pro - 1
Pro+Bootable Media - 1
Technician - 100

5
Starting price
$79.00/ Lifetime
$69.95/ 1 month
6
License model
Lifetime
Subscription + Lifetime
7
No credit card to try

8
Money back guarantee

9
See Plans & Pricing
Pricing details
Pricing details
As in most cases, both apps featured on this article follow the freemium model. In other words, you get to try their features in a limited capacity before paying. EaseUS Data Recovery Wizard offers up to 2 GB of free data recovery before having to pay – this is pretty standard.
GetDataBack Pro does not offer any free recovery, but you can preview your files for free. This is useful for checking if your files are recoverable.
GetDataBack Pro offers a $79 perpetual license for its base data recovery app. As I briefly mentioned earlier, you can recover data from Windows, macOS, and Linux-based formats with this one product.
On the other hand, EaseUS offers a license for $69.95 – but that price is for a monthly subscription. EaseUS' perpetual license costs $149.95 with free lifetime upgrades. That's almost twice the amount of GetDataBack Pro's license.
But as you'll come to see as you continue reading this article, price takes a backseat in the final consideration.
Data Recovery Performance
So we've talked about the difference in pricing. Now, let's see what they can do. At first glance, GetDataBack Pro and EaseUS perform similarly, but EaseUS pulls away slightly thanks to its BitLocker support. More on this below.
Scan of File Systems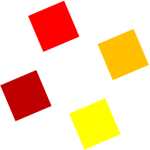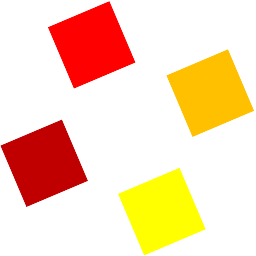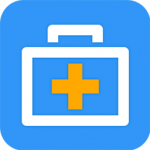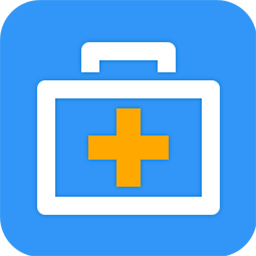 | | | | |
| --- | --- | --- | --- |
| 1 | FAT32 partitions | Partial support | Partial support |
| 2 | exFAT partitions | Partial support | Partial support |
| 3 | NTFS partitions | | |
| 4 | EXT4 partitions | | |
| 5 | HFS+ partitions | | |
| 6 | APFS partitions | | |
| 7 | BitLocker support | | |
| 8 | Windows shadow copies scanning | | |
Both GetDataBack Pro and EaseUS Data Recovery Wizard couldn't restore the original file structure while recovering FAT32 and exFAT partitions. They did get most of our data back, so overall "okay."
Both software performed well when recovering Windows-based NTFS partitions and Apple-based HFS+ partitions – which is pretty impressive for the Windows version of these apps. Unfortunately, Linux users are out of luck as neither could restore our data from EXT4 partitions. 
They also both failed at recovering our APFS partition. In fact, GetDataBack Pro froze when we attempted to scan our APFS drive.
As we briefly mentioned, EaseUS gets a slight edge over GetDataBack Pro because it offers really convenient BitLocker support – you just need to know your password. With GetDataBack Pro, you'll have to decrypt your drive manually before it'll work.
Feature Comparison
For this particular article, the Feature Comparison section is the main event – and boy, is it bloody. Here, the chasm widens greatly between GetDataBack Pro and EaseUS Data Recovery Wizard. Read on.
Features Table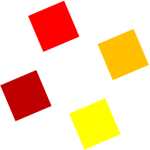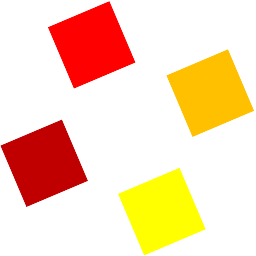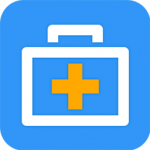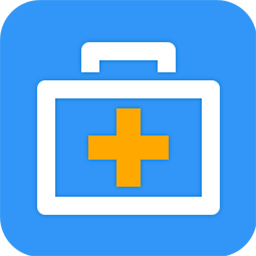 Karma

47%

Average score

84%

Average score

1
Update frequency

2
Updated recently

3
Changelog available

4
Latest Windows release supported

5
Genuine or clone?

6
Brand name popularity

7
Online market share

8
Maturity

9
Extensive knowledge base

10
Helpdesk support

11
Live chat

12
Phone support
Usability

30%

Average score

74%

Average score

1
Modern user-friendly interface

2
Dark mode

3
Easy-to-locate features

4
Automatic implementation of multiple appropriate scanning methods without user interaction

5
Auto-resuming scans of failing drives

6
Auto-resuming backups of failing drives

7
Convenient source selection on start

8
Convenient file-by-file preview of recoverable items

9
Convenient thumbnail preview of recoverable items

10
Mount recoverable items as disk

11
Built-in updater

12
Multiple view modes in scan results

13
Hex view for recoverable items

14
Filter recoverable items by type

15
Search recoverable items by file names

16
Sort results

17
Multilingual UI

18
Simple deployment
Device support

69%

Average score

77%

Average score

1
Internal and external HDD

2
Internal and external SSD

3
USB thumb drives / Classic iPods (non-iOS) / FireWire devices

4
Memory cards

5
iOS devices

6
Android devices

7
Recovery from RAID1, 0, JBOD

8
Unmountable partitions
Recovery performance

14%

Average score

62%

Average score

1
Clever in-depth scan
2
Device support

3
Other notable recovery features
4
Other types of scan

5
Quick scan
6
Real-life recovery challenge
Real-life recovery challenge

0%

Average score

69%

Average score

1
Document formats recovery

2
Raw photo recovery

3
Video formats recovery
Other notable recovery features

27%

Average score

29%

Average score

1
Overall non-intrusive read-only algorithms

2
Network recovery

3
Effectively filters out corrupted scan results

4
Byte-to-byte device backups

5
Bootable recovery drive creation

6
Convenient scan session management

7
Bad sector management

8
Recovery chance prediction

9
RAID reconstructor

10
Disk vitals monitoring and tracking during scan

11
Data protection

12
Links to in-lab recovery service for physically damaged devices

13
Scan speed
14
Scan free space only

15
Start file recovery without interrupting the scan

16
Preview recoverable items without interrupting the scan

17
Forensic features
Extras

0%

Average score

7%

Average score

1
Disk space mapping

2
Disk clean up

3
Corrupted video repair tool

4
Corrupted photo repair tool

5
S.M.A.R.T.

6
Duplicate finder

7
Built-in disk space secure eraser

8
Disk cloning

9
Disk surface test

10
Secure data shredding
Already, we find a game-changer between these 2 apps. EaseUS Data Recovery Wizard gets updated at least every 6 months, and it's usually compatible with the latest Windows releases – including Windows 11. No such luck with GetDataBack Pro, so Windows 11 users will have to stick with EaseUS as of this writing.
GetDataBack Pro also isn't as popular as EaseUS, and the latter offers slightly better customer support. Both developers provide users with support over the phone, but GetDataBack Pro lacks a live chat option.
The usability section is where EaseUS pulls miles ahead of GetDataBack Pro.
GetDataBack Pro just makes getting data back such a frustrating experience. First, the GUI is an eye sore. Second, the user experience is dragged by the seemingly thoughtless design.
For example, most apps simply prompt the user to select the files they want, followed by clicking a big "Recover" button. In GetDataBack Pro, you have to right-click a file and click "Copy", then choose an "Output" location in a separate dialogue box. 
Really, the only advantage GetDataBack Pro has over EaseUS Data Recovery Wizard is hex view. Its flaws are all the more glaring because EaseUS Data Recovery Wizard is such a well-designed app, and it makes data recovery super easy for users at any level.
However, both software are lacking critical features that other similarly priced apps already have, such as auto-resume scan.
Both tools are mostly equally competent when it comes to device support. We successfully tested them on internal and external hard drives and solid-state drives, as well as memory cards and USBs. Neither support iOS and Android devices (EaseUS has separate apps for those), but EaseUS does provide limited RAID support.
The gap only gets wider when we take a closer look at recovery performance.
Both apps have moderate support for restoring original folder structure, file names, and other metadata, and both had mixed results when using Quick Scan. GetDataBack Pro did slightly better with exFAT partitions and surprisingly found some data on our EXT4 drive. 
However, that does not make up for the fact that GetDataBack Pro cannot scan by file signature. It's a 0 across the board for RAW photo recovery, video formats recovery, and even document formats recovery. It can't even recover popular Microsoft Office formats.
EaseUS Data Recovery Wizard successfully recovered most of our RAW images from a variety of camera brands, as well video files with almost all common formats.
The only area where EaseUS loses is in its lack of a byte-to-byte backup feature. This is a major factor for users who need to restore problematic drives and want to avoid using it even for recovery. Just as well, as neither of these apps provides bad sector management.
Again, both apps lack a few cool features that would make the user experience better – such as recovery chance prediction, S.M.A.R.T. reports, and resume interrupted scans. But EaseUS Data Recovery Wizard is the clear winner here.
Wrapping Up
The competition wasn't even close. EaseUS Data Recovery Wizard wins by a mile and deserves the recognition it gets. It offers great usability with its elegant and sensibly designed GUI while providing a lot of power under the hood. We were most impressed with the variety of formats it was able to recognize. GetDataBack Pro has a lot of work to do if it wants to catch up.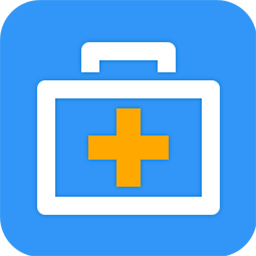 EaseUS Data Recovery Wizard for Windows
3.01
EaseUS is highly regarded for good reason. It's pretty, powerful, and easy to use for anyone at any level. We confidently recommend it.
Visit developer's website
Beautiful and easy-to-use
Great at recovering RAW files
Recognizes most common file formats
Excellent BitLocker support
Affordable perpetual license
1 app compatible with Windows, macOS, Linux formats
Super lightweight and fast
Offers byte-to-byte backup feature
More software comparisons
Curious about other software like GetDataBack Pro and EaseUS Data Recovery Wizard? We test tons of similar tools and always come up with new insight that might help you find the right software. Have a look: