GetDataBack Pro vs EaseUS Data Recovery Wizard
GetDataBack Pro vs EaseUS Data Recovery Wizard
Top-Rated Software
Compatibility

Recovery Rate

Usability

File Type Support

Speed
200,000

Found files

Found files and Recovery quality
PRO Version
Read full Disk Drill review
Read full
Compare

We streamlined our evaluation parameters into several clear categories.

EaseUS Data Recovery Wizard for Windows

Compatibility

Recovery Rate

Usability

File Type Support

Speed

Found files and Recovery quality
200,000

Found files

200,000

Found files

PRO Version

$79.00 / Lifetime

Lifetime

$69.95 / 1 month

Subscription + Lifetime

Read full GetDataBack Pro review
Read full EaseUS Data Recovery Wizard review
Introduction
There are loads of data recovery software on the market today, but they all have one thing in common… You need them when you lose your data! But choosing the right software can be tough, especially for users who aren't familiar with them.
Well, that's what this site is for. Today, GetDataBack Pro and EaseUS Data Recovery Wizard are under the magnifying glass. Like all our articles, we compare their performance, usability, and more, and we break them down in an easy-to-understand way. Read on.
GetDataBack Pro is multi-tool developer Runtime Software's flagship data recovery product. It's ultra lightweight, fast, and offers an affordable perpetual license that supports Windows, macOS, and Linux file systems in one app. But are you really paying less for more? Are there any hidden "costs" that end up making GetDataBack Pro more trouble than it's worth? Keep reading to find out.
If you've read articles on data recovery, you've probably come across EaseUS Data Recovery Wizard. EaseUS has been around since 2004, religiously updating their suite of apps at least every 6 months. It boasts powerful data recovery capabilities, excellent usability, and some pretty cool extras wrapped up in a sleek GUI. But does its real life performance live up to its reputation? Find out below.
Top GetDataBack Pros
Small size. The program takes up very little space.

Very efficient. You don't need a powerful computer to run the program.

Scanning speed. Scan times are very fast, even for more intricate scanning methods.
Top EaseUS Pros
Scan results. Scan results are easy to navigate and grouped in a user-friendly file tree.

Scan speed. Scanning is very fast and doesn't make you wait a long time for results.

Free recovery. The software lets you recover up to 2 GB of data for free if you agree to mention the product on a social media network.
Top GetDataBack Cons
The scanning process is not user intuitive. After the disk is scanned and you try to open the results of the found data, a new scanning process begins, which can take a very long time.

The interface is horrible. The interface is not well thought out and leaves much to be desired. Usability is out of the question. As a consequence, the interface is confusing and not clear.

Random interface changing. The program switches the interface colors randomly for some reason. The interface colors are randomly selected.
Top EaseUS Cons
Pop-up ads. Pop-up ads for other products appear frequently, and they can't be turned off.

Inaccurate time estimations. When the software estimates how much time an operation will likely take, the displayed time is almost always wrong.

Limited preview capabilities. The formats supported for previews are very limited, and even popular photo formats are not always viewable.
Pricing • Business model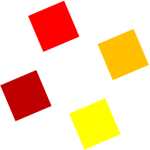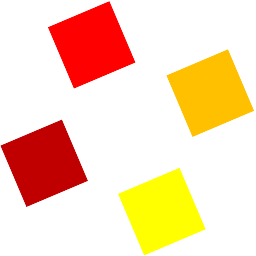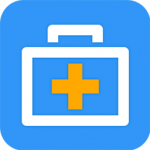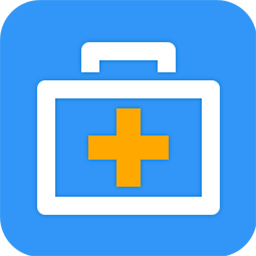 1
Distributed as
Freemium
Freemium
2
Trial version available

3
Trial version limitations
Preview only
Recover up to 2 GB for free
4
Number of devices per license

GetDataBack Pro - 1
Ultimate RAID Recovery Bundle - 1
Runtime Bundle - 1
Ultimate Bundle - 1
Runtime Bundle - Technician's License - 1
Ultimate Bundle - Technician's License - 1

Pro - 1
Pro+Bootable Media - 1
Technician - 100

5
Starting price
$79.00/ Lifetime
$69.95/ 1 month
6
License model
Lifetime
Subscription + Lifetime
7
No credit card to try

8
Money back guarantee

9
See Plans & Pricing
Pricing details
Pricing details
As in most cases, both apps featured on this article follow the freemium model. In other words, you get to try their features in a limited capacity before paying. EaseUS Data Recovery Wizard offers up to 2 GB of free data recovery before having to pay – this is pretty standard.
GetDataBack Pro does not offer any free recovery, but you can preview your files for free. This is useful for checking if your files are recoverable.
GetDataBack Pro offers a $79 perpetual license for its base data recovery app. As I briefly mentioned earlier, you can recover data from Windows, macOS, and Linux-based formats with this one product.
On the other hand, EaseUS offers a license for $69.95 – but that price is for a monthly subscription. EaseUS' perpetual license costs $149.95 with free lifetime upgrades. That's almost twice the amount of GetDataBack Pro's license.
But as you'll come to see as you continue reading this article, price takes a backseat in the final consideration.
Data Recovery Performance
So we've talked about the difference in pricing. Now, let's see what they can do. At first glance, GetDataBack Pro and EaseUS perform similarly, but EaseUS pulls away slightly thanks to its BitLocker support. More on this below.
Clever In-Depth Scan of File Systems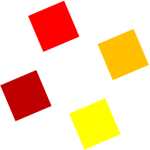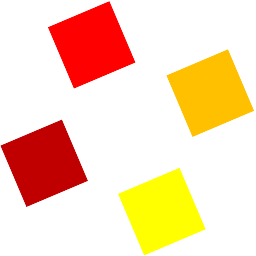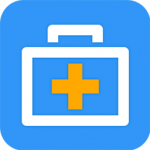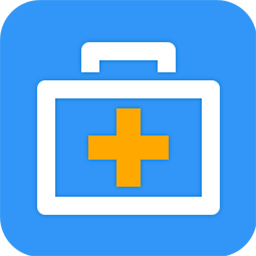 | | | | |
| --- | --- | --- | --- |
| 1 | FAT32 partitions | | |
| 2 | exFAT partitions | | |
| 3 | NTFS partitions | | |
| 4 | EXT4 partitions | | |
| 5 | HFS+ partitions | | |
| 6 | APFS partitions | | |
When we test deep scan (clever in-depth scan of file systems), we're not only attempting to recover our files – we're also attempting to restore the original folder structure, file names, and other metadata.
For this section, both GetDataBack Pro and EaseUS Data Recovery Wizard gave us similar results for all the formats we tested. Neither app could consistently restore the original folder structure and file names for our FAT32 and exFAT partitions, but they both recovered most of our files.
Both GetDataBack Pro and EaseUS were also equally successful when tested on our NTFS partition – neither missed too many files. They also worked great with our HFS+ partition, but since that's an Apple-based format, we won't count it for this particular article.
Neither app worked with our APFS partition (Apple-based – again, not too important in the context of this review). GetDataBack Pro froze when we attempted to scan it.
Quick Scan of File Systems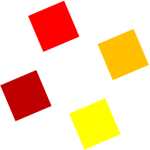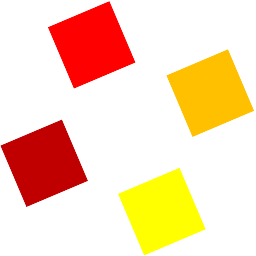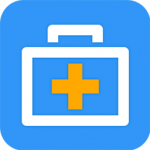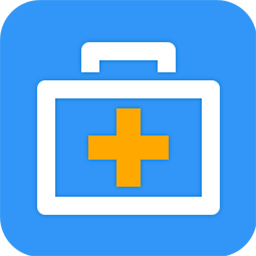 | | | | |
| --- | --- | --- | --- |
| 1 | FAT32 partitions | | |
| 2 | exFAT partitions | | |
| 3 | NTFS partitions | | |
| 4 | EXT4 partitions | | |
| 5 | HFS+ partitions | | |
| 6 | APFS partitions | | |
Our quick scan test tries to restore as much recently deleted data as it can in the shortest amount of time (which is of the essence when it comes to deleted files).
GetDataBack Pro does a little bit better in this section, recovering most of our files from our exFAT and NTFS partitions. It gave decent results for our FAT32 partition, and surprisingly even our Linux-based EXT4 partition (cool, but not a major point of consideration in the context of this article).
EaseUS Data Recovery Wizard was able to restore most of our recently deleted data from our NTFS partition but produced mixed results with our FAT32 and exFAT partitions.
Users who need to restore recently deleted or formatted data from exFAT partitions, which are commonly used for external storage devices, will have more success with GetDataBack Pro.
However, the next section reveals the widest gap in functionality between both software so far. And it's going to be a huge deal breaker for many users.
Other Scan Types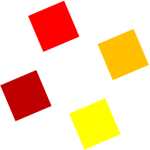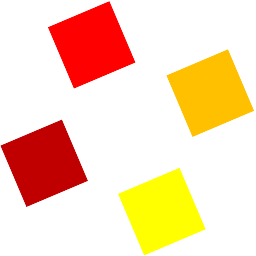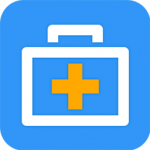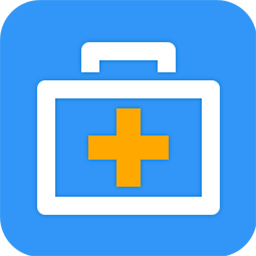 | | | | |
| --- | --- | --- | --- |
| 1 | The number of formats supported by deep scan | | |
| 2 | BitLocker support | | |
| 3 | Windows shadow copies scanning | | |
| 4 | Scan for lost partitions | | |
| 5 | Recovered files' labeling | | |
| 6 | Partial file recovery | | |
| 7 | Disk images: scan and recovery | | |
As we explored each software's capabilities further, we made an unfortunate discovery: GetDataBack Pro only has two scan types, which are deep scan and quick scan. It can't scan by file type.
EaseUS Data Recovery Wizard does provide this feature, recognizing over 200 file signatures. This greatly affected the results of the real-life recovery challenge, as we'll go over in the next section. EaseUS also supports partial file recovery and recovered files' labeling, and it provides excellent BitLocker support (you just need to know your password).
On the other hand, GetDataBack Pro does not support BitLocker-encrypted drives. It was able to scan for our lost partitions, but produced mixed results. More importantly, GetDataBack Pro supports the scanning and recovery of disk images.
This is great for users with failing drives because they can safely scan the image backup instead of the faulty drive itself, which risks further damage and/or data loss.
Real-Life Recovery Challenge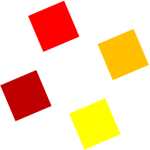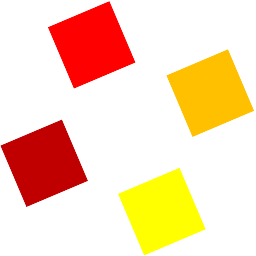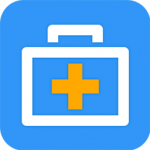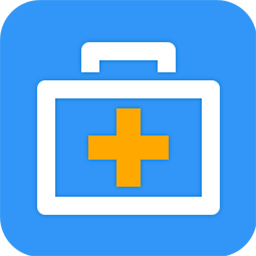 | | | | |
| --- | --- | --- | --- |
| 1 | Raw photo recovery | | |
| 2 | Video formats recovery | | |
| 3 | Document formats recovery | | |
For this section, our main goal was to find out how much data GetDataBack Pro and EaseUS Data Recovery Wizard can restore based on file type.
We normally have numbers to compare, but as we mentioned in the last section, GetDataBack Pro does not provide this type of scan. This was a pretty big surprise for us considering that most modern data recovery software offer this as a standard. Unfortunately, it's a 0 across the board for GetDataBack Pro.
EaseUS does provide this feature and can recognize over 200 file signatures. We consider this an average number compared to other software, but we were happy with the results of the challenge. Let's dive in.
EaseUS does RAW photo recovery best, which is good news for the amateur and professional photographers in the audience. Users of popular brands like Kodak, Mamiya, Nikon, Sony, Hasselblad, and even GoPro will find what they're looking for. Note that some file types are better supported than others.
EaseUS Data Recovery Wizard's video recovery capabilities are also pretty good. Most common video file types are supported except for more professional formats like .R3D, .BRAW, and .ARI/.ARX (which many data recovery software struggle with, to be fair).
The only data EaseUS struggled to restore were non-Microsoft Office file types like OpenOffice and Apple files. It was even able to recover our .ACCDB (Microsoft Access) file – something many data recovery software can't do.
It's a shame that GetDataBack Pro does not provide the scan by file type feature. EaseUS Data Recovery Wizard wins.
Feature Comparison
For this particular article, the Feature Comparison section is the main event – and boy, is it bloody. Here, the chasm widens greatly between GetDataBack Pro and EaseUS Data Recovery Wizard. Read on.
Already, we find a game-changer between these 2 apps. EaseUS Data Recovery Wizard gets updated at least every 6 months, and it's usually compatible with the latest Windows releases – including Windows 11. No such luck with GetDataBack Pro, so Windows 11 users will have to stick with EaseUS as of this writing.
GetDataBack Pro also isn't as popular as EaseUS, and the latter offers slightly better customer support. Both developers provide users with support over the phone, but GetDataBack Pro lacks a live chat option.
Unfortunately, GetDataBack Pro just makes getting data back such a frustrating experience. First, the GUI is an eye sore. Second, the user experience is dragged by the seemingly thoughtless design.
For example, most apps simply prompt the user to select the files they want, followed by clicking a big "Recover" button. In GetDataBack Pro, you have to right-click a file and click "Copy", then choose an "Output" location in a separate dialogue box.
In stark comparison, EaseUS Data Recovery Wizard is known for its modern and easy-to-use UI (user interface). The entire data recovery process – from source selection to recovery – can be achieved with a few clicks and it's easy to figure out what to do next.
The only advantage GetDataBack Pro has over EaseUS Data Recovery Wizard is hex view. However, both software are lacking critical features that other similarly priced apps already have, such as the ability to auto-resume scans.
Both tools are mostly equally competent when it comes to device support. We successfully tested them on internal and external hard drives and solid state drives, as well as memory cards and USBs. Neither support iOS and Android devices (EaseUS has separate apps for those), but EaseUS does provide limited RAID support.
Some data recovery software offer additional features that make the process easier or make recovery possible for more complex cases.
For users with failing or corrupted drives, a byte-to-byte backup feature provides a way to restore data from an image file instead of interacting directly with the faulty storage device (which could further damage and/or data loss). We were really surprised that EaseUS Data Recovery Wizard doesn't offer this. GetDataBack Pro does, which is a strong argument for its case if users are having trouble with their drive.
GetDataBack Pro also provides a bootable recovery toolkit, which is critical for users who can't get their system drive to boot. EaseUS offers this feature as well but it's reserved for the 2nd subscription tier ($99).
Byte-to-byte backup and bootable recovery are extremely helpful (maybe even required) for specific users. But generally speaking, GetDataBack Pro doesn't offer much else.
Its session management is sorely lacking, especially compared to EaseUS' fluid user experience. EaseUS also offers other quality-of-life features, such as disk vitals monitoring and the ability to preview and recover files without interrupting an ongoing scan.
Overall, EaseUS is the better choice for users who don't need byte-to-byte backup or bootable recovery (unless you're willing to upgrade your subscription).
Many data recovery software offer additional features that add value to their overall value. GetDataBack Pro doesn't offer any extra features. EaseUS offers a free online video repair tool (limited to MP4 and MOV videos and only from certain devices), but it's not a built-in feature of Data Recovery Wizard.
Wrapping Up
The competition wasn't even close. EaseUS Data Recovery Wizard wins by a mile and deserves the recognition it gets. It offers great usability with its elegant and sensibly designed GUI while providing a lot of power under the hood. We were most impressed with the variety of formats it was able to recognize. GetDataBack Pro has a lot of work to do if it wants to catch up.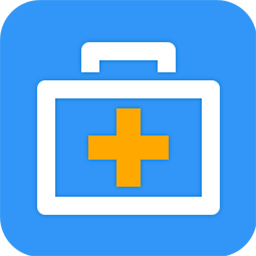 EaseUS Data Recovery Wizard for Windows
3.85
EaseUS is highly regarded for good reason. It's pretty, powerful, and easy to use for anyone at any level. We confidently recommend it.
Visit developer's website
Beautiful and easy-to-use
Great at recovering RAW files
Recognizes most common file formats
Excellent BitLocker support
Affordable perpetual license
1 app compatible with Windows, macOS, Linux formats
Super lightweight and fast
Offers byte-to-byte backup feature
More software comparisons
Curious about other software like GetDataBack Pro and EaseUS Data Recovery Wizard? We test tons of similar tools and always come up with new insight that might help you find the right software. Have a look: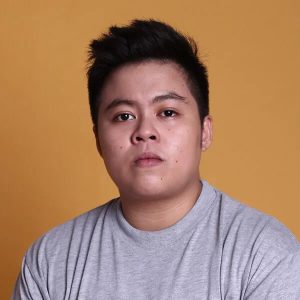 Author
Alejandro is a veteran writer with a rich background in technology. He worked part-time in his uncle's repair and recovery shop as a young boy, and now uses his experience and writing skills to produce content for multiple tech websites – specifically on the topic of data recovery. As an author for Pandora Recovery, he is constantly testing and experimenting with new tools and technology to help his readers find the best software for their needs.
Alejandro's recent review
Alejandro's recent publishings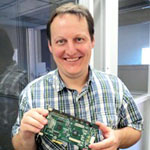 Yevgeniy Tolkunov
Approver
Frisco, Texas, United States
Yevgeniy Tolkunov is Hardware Engineer at ACE Data Recovery. Yevgeniy has a Master's Degree in Physics, Information Technology; 15+ years of experience.