Disk Drill vs MiniTool Power Data Recovery
Disk Drill vs MiniTool Power Data Recovery
Compare

We streamlined our evaluation parameters into several clear categories.

MiniTool Power Data Recovery for Windows

Compatibility

Recovery Rate

Usability

File Type Support

Speed

Found files and Recovery quality
200,000

Found files

184,947

Found files

PRO Version

$89.00 / Perpetual

Lifetime

$69.00 / 1 month

Subscription + Lifetime

Read full Disk Drill review
Read full MiniTool Power Data Recovery review
Introduction
Data recovery software is the easiest and safest way to restore data lost due to accidental deletion, formatting, corruption, and other logical damage. But choosing the right tool isn't exactly straightforward. There are clear differences in performance, usability, and features – and the decision often comes down to a user's unique needs.
In this article, we're putting two popular tools head-to-head: Disk Drill and MiniTool Power Recovery. Want to know which one's right for you? By the end of this detailed breakdown, you will. Read on.
For over a decade, software developer, Cleverfiles, Inc., focused on making Disk Drill a lean yet mean data recovery tool. Underneath its beginner-friendly GUI is one of the most robust data applications on the market. It supports hundreds of formats and most mainstream devices. And thanks to constant updates, it keeps getting better.
MiniTool Power Data Recovery – one of 21-year veteran developer MiniTool Software's suite of utilities. For a competitive price tag, this app offers an easy way to recover data that has been deleted or lost due to logical damage. It also offers a video repair tool for additional payment.
Top Disk Drill Pros
Two for one. When you buy Disk Drill for Windows, you also unlock Disk Drill for Mac.

RAID Array Recovery. The latest Disk Drill for Windows can recover RAID arrays including 0, 1, 5, 6, 10, 1E and JBOD.

Windows Storage Spaces recovery. Disk Drill offers support for Windows Storage Spaces (Simple, Two-way mirror, Three-way mirror, and Parity).
Top Minitool Pros
Interface. The interface is appealing and well put together.

Creating a bootable disk. The program can create bootable disks for computers that refuse to boot.

Recover during a scan. You can recover files during a scan.
Top Disk Drill Cons
Phone support. No phone number to call for support is provided.

Bootable disks. The software doesn't have an option to create custom boot disks.

Recovery over a network. It's not possible to perform remote recovery over a network.
Top Minitool Cons
No HDPI support. The program can not work on monitors with high resolutions. As a consequence, the interface is unclear.

Paid option to fix corrupted video files. There is a feature for fixing corrupted video files, but it is a separate paid option.

Settings are not saved. After saving the settings in the program, these settings are lost after scanning.
Pricing • Business model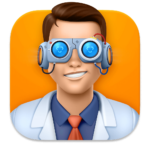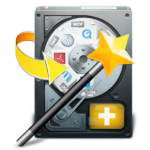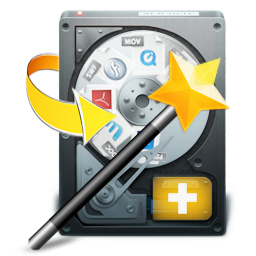 1
Distributed as
Freemium
Freemium
2
Trial version available

3
Trial version limitations
Recover up to 500 MB for free
Recover up to 1 GB for free
4
Number of devices per license

Personal - 1
Personal Ultimate - 3
Business Standard - 1
Business Deluxe - 1
Business Enterprise - 99
Business Technician - 299

5
Starting price
$89.00/ Perpetual
$69.00/ 1 month
6
License model
Lifetime
Subscription + Lifetime
7
No credit card to try

8
Money back guarantee

9
See Plans & Pricing
Pricing details
Pricing details
Like most data recovery software, Disk Drill and MiniTool Power Data Recovery follow the freemium model. You can recover up to 500 MB for free with Disk Drill, while MiniTool offers 1 GB of free data recovery. Once you've reached these thresholds, you'll have to pay for a license to continue.
Disk Drill has always only offered a perpetual or "lifetime" license, which costs $89 and (as of this article) nets you both the Windows and Mac versions. On the other hand, MiniTool offers a lifetime license for $99 along with monthly or annual subscriptions starting at $69/mo.
Disk Drill inches ahead of MiniTool in terms of value-for-money. Though, remember that MiniTool offer 1 GB of free data recovery compared to 500 MB – this alone could make it worth trying out first. But this is far from the whole story, so I recommend you continue reading.
Data Recovery Performance
The most important metric for any data recovery software is performance. While Disk Drill and MiniTool Power Data Recovery are pretty close in number of files recovered, there are some key differences that you need to know.
Clever In-Depth Scan of File Systems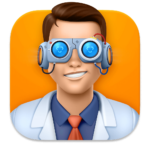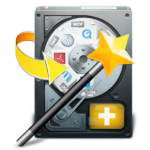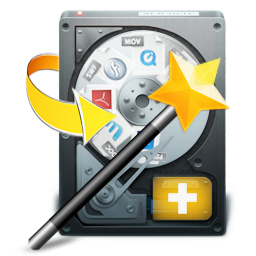 | | | | |
| --- | --- | --- | --- |
| 1 | FAT32 partitions | | |
| 2 | exFAT partitions | | |
| 3 | NTFS partitions | | |
| 4 | EXT4 partitions | | |
| 5 | HFS+ partitions | | |
| 6 | APFS partitions | | |
A software's clever in-depth scan of file systems is judged by its ability to restore a partition's root folder structure and original file names. Disk Drill succeeded at both for our FAT32, exFAT, and NTFS partitions, and was able to pull most of our data.
MiniTool Power Data Recovery also performed great with our NTFS partition but gave us mixed results with our FAT32 and exFAT partitions. It was able to recover some data but struggled to restore the folder structure and file names.
Neither tool worked with our non-Windows partitions, but that doesn't matter much in a Windows-based review.
Quick Scan of File Systems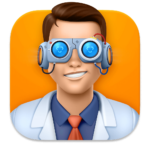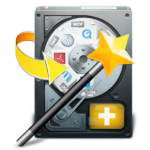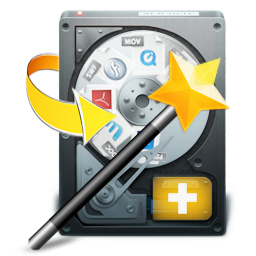 | | | | |
| --- | --- | --- | --- |
| 1 | FAT32 partitions | | |
| 2 | exFAT partitions | | |
| 3 | NTFS partitions | | |
| 4 | EXT4 partitions | | |
| 5 | HFS+ partitions | | |
| 6 | APFS partitions | | |
The goal of a quick scan is to restore as many recently deleted files as possible in the shortest amount of time. This is helpful for users who lost their data due to accidental deletion – in such cases, every minute counts.
Again, Disk Drill performed very well when tested on our FAT32, exFAT, and NTFS partitions. It was even able to pull some data from our Linux-based EXT4 partition, which again, is highly impressive but not a major factor for this article.
MiniTool Power Data Recovery also did much better in this section, as it was able to restore most of our data from exFAT and NTFS partitions. It struggled slightly without the FAT32 partition. It also restored some data from our Apple-based HFS+ partition, but again, we're just considering this as a nice bonus in the context of this article.
Overall, Disk Drill is more reliable for restoring data from Windows-based partitions, which is what matters the most for this review.
Other Scan Types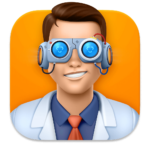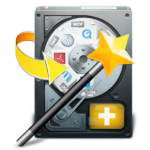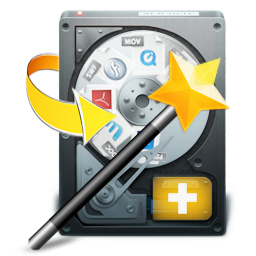 | | | | |
| --- | --- | --- | --- |
| 1 | The number of formats supported by deep scan | | |
| 2 | BitLocker support | | |
| 3 | Windows shadow copies scanning | | |
| 4 | Scan for lost partitions | | |
| 5 | Recovered files' labeling | | |
| 6 | Partial file recovery | | |
| 7 | Disk images: scan and recovery | | |
Deep scan and quick scan aren't the only scan types modern data recovery software are capable of. Disk Drill has a massive database of file signatures, allowing users to scan by file type. MiniTool Power Data Recovery has this feature as well, but it recognizes fewer file signatures than its competitor. The gap is made clear in our real-life recovery challenge in the next section.
Disk Drill also provides excellent BitLocker support, where users can easily enter their password within the app and continue their progress. MiniTool, on the other hand, requires encrypted drives to be manually unlocked before it works.
For users with failing drives and degrading data, Disk Drill can also partially restore files by type and scan for lost partitions. It can also scan and recover disk images, so users can restore data from a backup image instead of the drive itself.
MiniTool offers some similar features, but they are not as reliable nor consistent as Disk Drill's tools.
Real-Life Recovery Challenge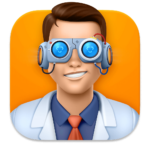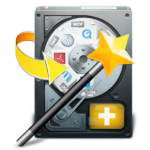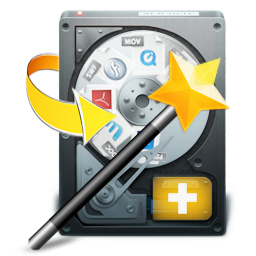 | | | | |
| --- | --- | --- | --- |
| 1 | Raw photo recovery | | |
| 2 | Video formats recovery | | |
| 3 | Document formats recovery | | |
This section breaks down exactly how much and what kind of data users can expect to restore using Disk Drill and MiniTool Power Data Recovery. The results of our findings were pretty… One-sided, to say the least.
First up, raw photo recovery – who did it better? Out of 37 RAW file types, Disk Drill only missed 3: .CRW, .EXR, and .INSP. The rest were almost completely restored without a struggle. In comparison, MiniTool recognized less than half of the same RAW image files we tested with Disk Drill. Even then, the results weren't consistent across the file types MiniTool did recognize.
Our video recovery challenge produced similar results. Again, Disk Drill missed 3 file types: .ARI, .ARX, and .R3D. The rest were easily restored. Unfortunately, MiniTool struggled even more with recovering our videos than it did with our photos. MiniTool also doesn't support any file types that Disk Drill doesn't, so we can't even justify it on a case-to-case basis.
MiniTool did much better recovering our documents, recognizing even non-Windows-based file types like .ODT and .PAGES. It was even able to restore some of our .ACCDB files, which Disk Drill doesn't support at all. This makes a decent case for MiniTool for very, very specific users.
Feature Comparison
If performance is the meat, features are the potatoes of any data recovery software. This is where utilities go head-to-head to set themselves apart. 
We ask questions like "What does this app do to make the user's life easier?", "How often is it updated?", and even "What do the developers do to keep users happy?" Read on for the answers.
Cleverfiles focuses development entirely on Disk Drill, which means that they update their app constantly (every 3 months). On the other hand, MiniTool is currently developing a suite of different tools – including a partition manager, video editor, downloader, and more. As a result, Power Data Recovery gets updated roughly every 6 months.
Fortunately, the latest Windows release as of this writing is supported by both apps anyway. Both developers publish their changelogs online.
In terms of online market share and exposure, Cleverfiles is much more prolific than MiniTool even if both developers have been around for a long time. The Cleverfiles website provides well-written how-to articles that feature Disk Drill alongside other good tools, simultaneously improving their reputation and helping them rank high on Google.
MiniTool does also provide an extensive knowledge base on their website, as well as helpdesk support, live chat, and even phone support for customers. Disk Drill does not currently provide phone support.
In terms of usability, Disk Drill pulls away from MiniTool in a big way. It's great for recovering bad disks because of its well-designed session management. It can detect when a drive disconnects and gets reconnected, and auto-resumes from that point without affecting the process.
These features are sorely lacking in MiniTool Power Data Recovery, making it difficult to work with failing drives. Other quality-of-life features are missing from this app as well: a built-in preview feature (you need to install it first), uncluttered source selection, hex view, and even filtering files by type. Disk Drill offers these and more, which results in a much better user experience.
Both Disk Drill and MiniTool Power Data Recovery have pretty standard device support – either of them works with internal and external hard drives and solid state drives, as well as common external storage media such as memory cards and USBs.
We were pleasantly surprised to find that MiniTool provided better RAID support than Disk Drill did. Finally, both software work just fine with unmountable drives.
Aside from a software's raw ability to restore data, there are features we consider that can greatly improve user experience. These features may even be a deal maker for the right users.
For example, Disk Drill's ability to create byte-to-byte backups is a boon to users with failing drives. Instead of restoring directly from the faulty drive (and risking further damage and data loss), users can restore data from a disk image.
In the same vein, MiniTool Power Data Recovery provides a bootable recovery kit for users whose system drives won't even boot – this is a feature Disk Drill lacks.
However, Disk Drill is made more attractive thanks to its user experience features. Its well-designed session management means that users can easily resume the scan (and even backup) process if a bad drive keeps disconnecting. Users can also monitor their data's recovery chance prediction, as well as disk vitals as the scan proceeds.
Unless you specifically need a bootable recovery toolkit, Disk Drill is simply the superior tool.
Many modern data recovery software provide extra features, but both Disk Drill and MiniTool Power Data Recovery are equally spartan.
Disk Drill does provide S.M.A.R.T. (Self-Monitoring, Analysis and Reporting Technology), which is an excellent prevention tool as users can see the general health of their drive.
MiniTool also provides a corrupted video repair tool, but that's a completely separate tool from Power Data Recovery. That means a different download and another license.
Wrapping Up
While MiniTool is a well-respected player in software development, Disk Drill by Cleverfiles is simply a superior tool. The difference in raw performance feels even greater thanks to its thoughtfully-designed UI and UX, which is an area where MiniTool could really improve. And while there is a slight price difference, the quality of Disk Drill far outweighs the $20 more you have to pay.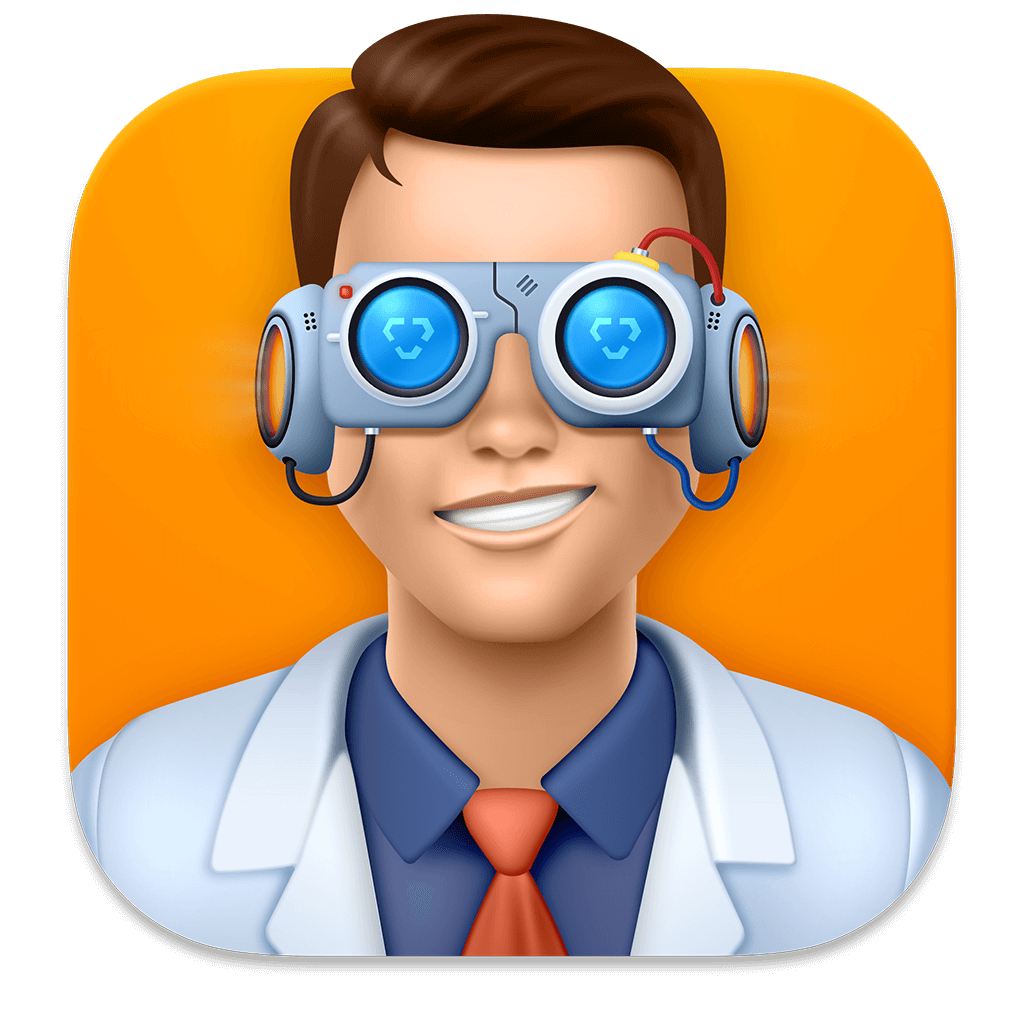 Disk Drill for Windows
4.55
Performs well, looks great, constant updates… This is what a top-tier product looks like. Disk Drill for Windows sets the bar high.
Visit developer's website
Excellent performance and usability
Reliable byte-to-byte backup
Great value for its price
Create bootable recovery drive
More software comparisons
Still not what you're looking for? Data recovery software comes with all shapes and sizes, and while others are clearly superior – it all comes down to the user's specific needs. Don't worry, we run all our recommendations through the same rigorous test as we did in this article. Check out these contenders: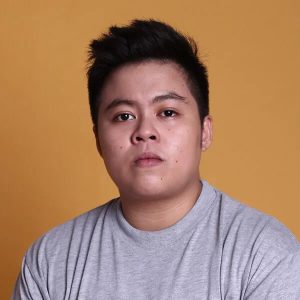 Author
Alejandro is a veteran writer with a rich background in technology. He worked part-time in his uncle's repair and recovery shop as a young boy, and now uses his experience and writing skills to produce content for multiple tech websites – specifically on the topic of data recovery. As an author for Pandora Recovery, he is constantly testing and experimenting with new tools and technology to help his readers find the best software for their needs.
Alejandro's recent review
Alejandro's recent publishings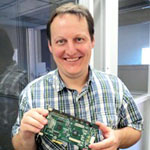 Yevgeniy Tolkunov
Approver
Frisco, Texas, United States
Yevgeniy Tolkunov is Hardware Engineer at ACE Data Recovery. Yevgeniy has a Master's Degree in Physics, Information Technology; 15+ years of experience.