How to Recover Deleted Text Messages on Android
How to Recover Deleted Text Messages on Android
Looking for a reliable option to recover deleted text messages on your Android device? Follow the simple instructions below and get your texts back!
If you've just deleted important text messages and are starting to panic, worrying they might be gone for good, we have good news for you: there's a good chance that you'll be able to recover all deleted text messages if you follow the instructions provided in this article.
How to Recover Deleted Text Messages
from an Android Device
Since you may be in a hurry to recover deleted text messages, we will get right to the point and show you how to retrieve them using Android data recovery software.
Step 1: Download and install Disk Drill on your Mac computer
You can download Disk Drill for free here. Click the Free Download option and install the downloaded package on your machine. During installation, you will be asked to provide your Administrator's password.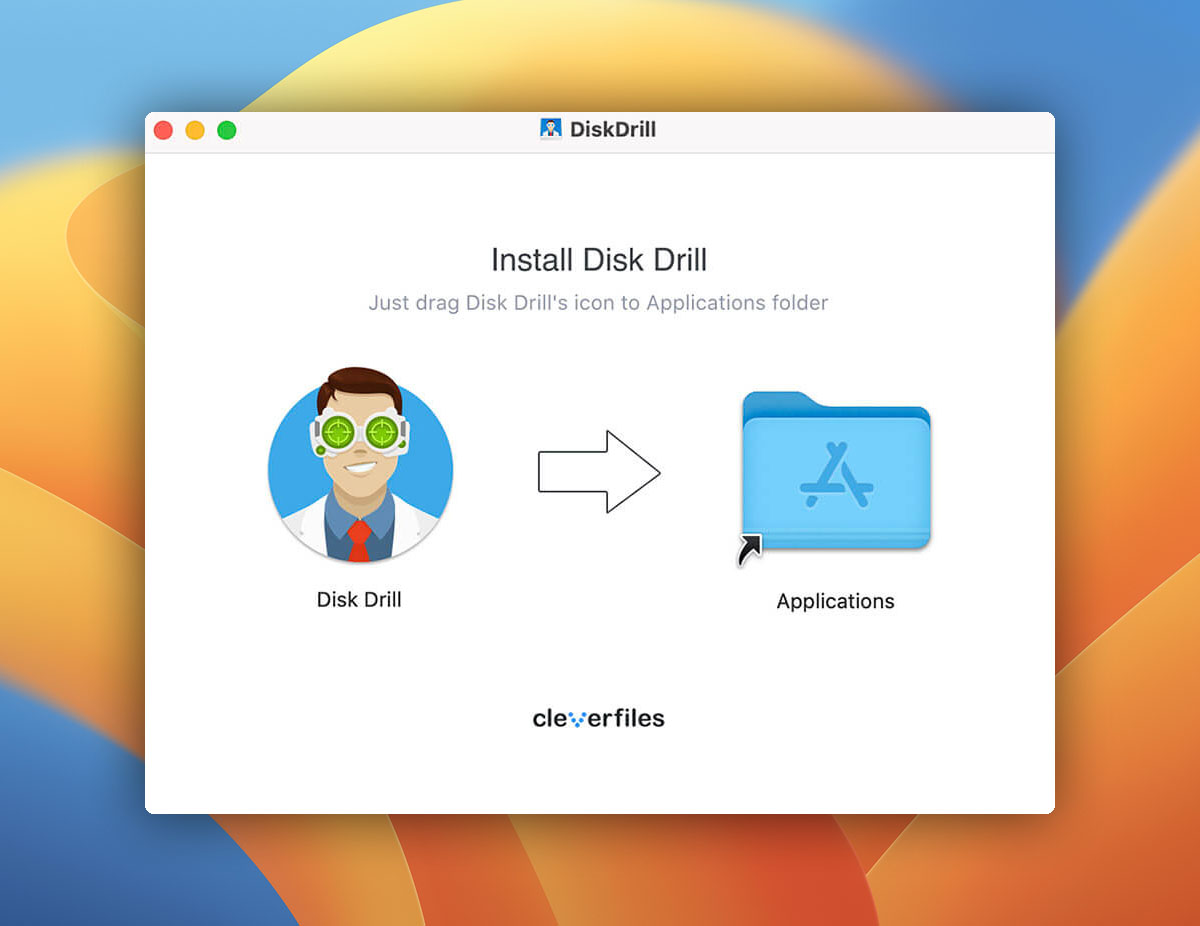 Step 2: Connect your Android device to your Mac computer
Your Android device will most likely appear as an MTP device, and you need to enable USB debugging on it to recover deleted text messages. You can do this either from the Settings app or the pop-up window that displays when you connect your device to your computer.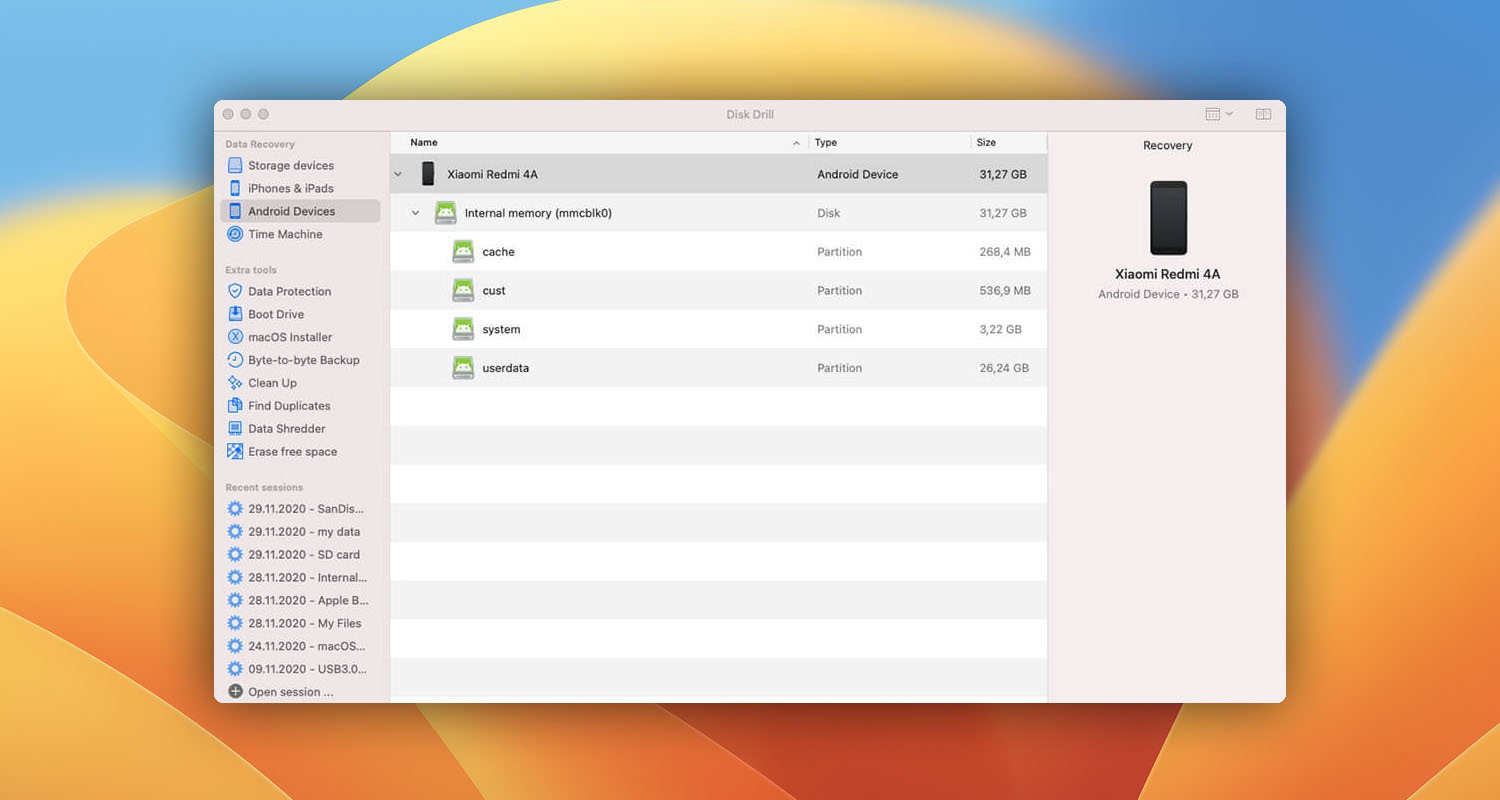 Step 3: Root your Android device
Your device must be rooted in order for Disk Drill to recover your deleted texts from it. Use Google to find instructions on how to do it. Keep in mind that all Android devices are different, so make sure to use the correct method for your device. Once your Android device is rooted, you will be able to recover it using Disk Drill.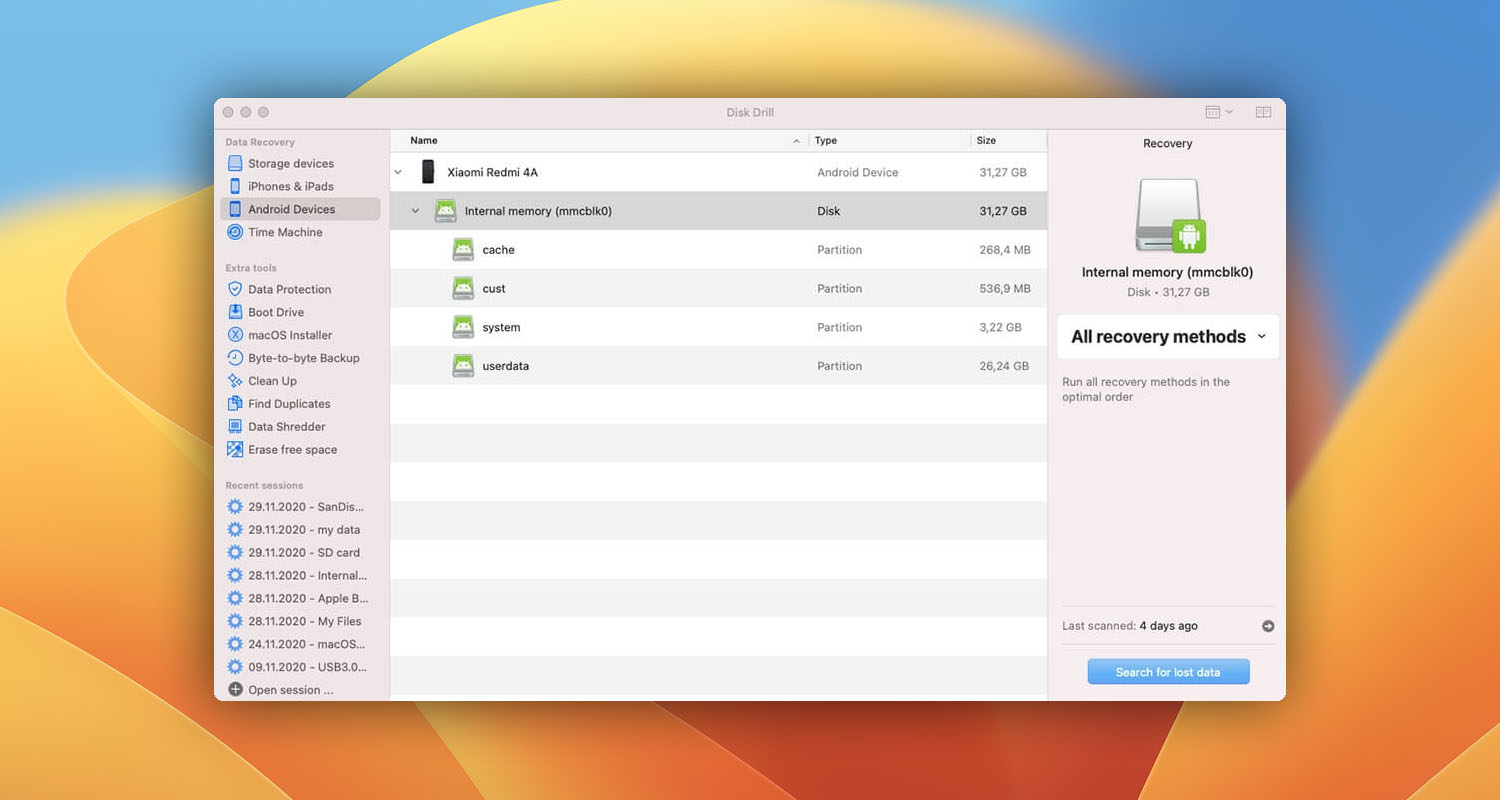 Step 4: Click the "Recover" button to initiate the scan of your Android Device
A list of files that can be recovered will be displayed.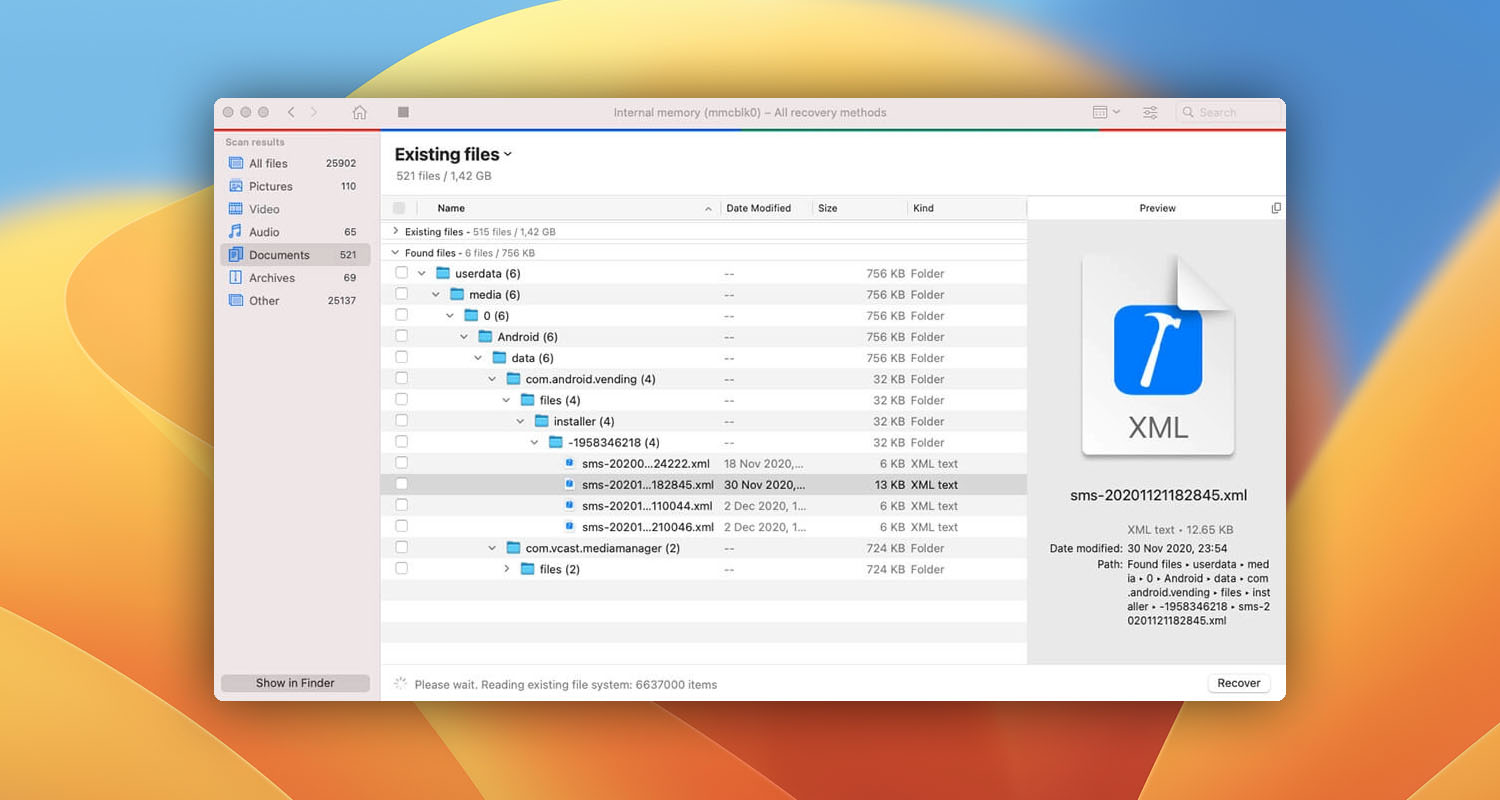 Step 5: Select the files that you want to recover
Check the selection box next to the name of each file that you want to recover. By default, the Android operating system stores text messages in a database in the data folder located in the internal memory.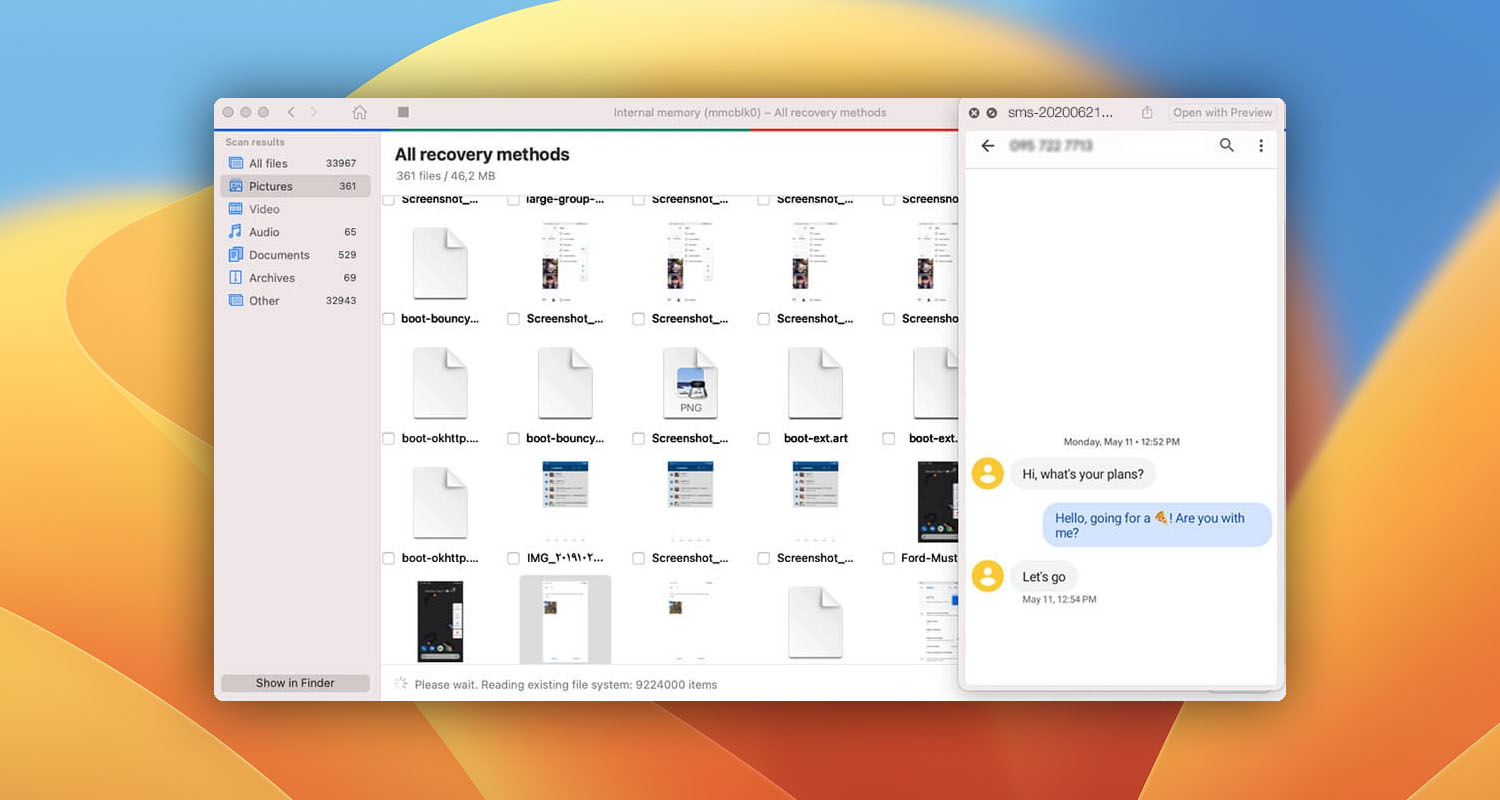 Step 6: Recover your files
After identifying the files that you want to recover, you can preview them directly in Disk Drill. Click the Recover button again to recover them to the specified recovery folder. At this point, your text messages should be recovered, so you can disconnect your device from your computer.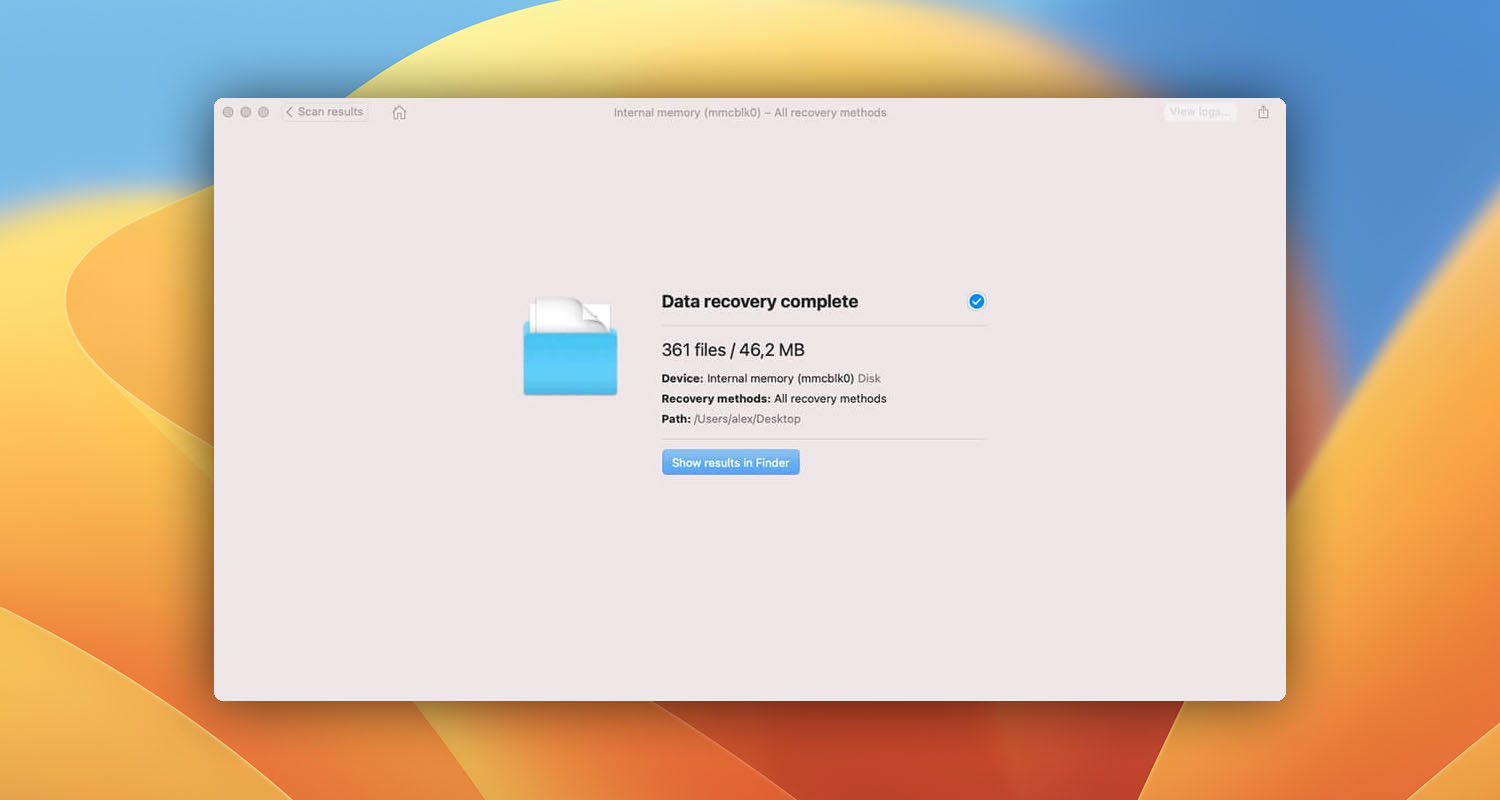 Supported Devices
With a capable data recovery software application like Disk Drill, it's possible to quickly and painlessly recover lost data from any Android device. Instead of paying a large sum of money for professional data recovery services, Disk Drill makes it possible for regular Android users to recover deleted text messages and other data from home.
Disk Drill supports all Android devices, including those manufactured by:
Samsung: Samsung Galaxy S23 Ultra, Samsung Galaxy S23+, Samsung Galaxy Z Fold 4, Samsung Galaxy Z Flip 4, Samsung Galaxy M54, Samsung Galaxy Tab A7 etc.
Huawei: Huawei Mate X3, Huawei Mate 50 Pro, Huawei P60 Pro, Huawei Nova 10, Huawei Nova Y90, Huawei Honor 10X Lite, Huawei Enjoy 50, Huawei Nexus 6P etc.
Xiaomi: Xiaomi 13, Xiaomi 13 Pro, Xiaomi Mi Note 10, Xiaomi Mi Max 3, Xiaomi MIX 4, Xiaomi MIX Fold 2, Xiaomi Civi 2 etc.
Redmi: Redmi 12C, Redmi 11 Prime, Redmi Note 12, Redmi Note 12 Pro+, Redmi K60, Redmi K60 Pro, Redmi A1, Redmi Pad etc.
POCO: POCO F4, POCO F4 GT, POCO X4 GT, POCO X4 Pro, POCO M5, POCO C55 etc.
Oppo: Oppo F21 Pro, Oppo A95, Oppo Find X5, Oppo Find X5 Pro, Oppo R17, Oppo R17 Pro, Oppo K10, Oppo Reno 5G, Oppo Reno 10x Zoom etc.
Motorola: Motorola G22, Motorola Edge 20, Motorola RAZR 2020, Motorola Moto G20, Motorola Nexus 6, Motorola Moto G9 Plus,  Motorola Moto Z4 etc.
Vivo: Vivo X80, Vivo X80 Pro, Vivo V27, Vivo V27 Pro, Vivo T1 Pro, Vivo Y100, Vivo Y56, Vivo  TWS 2e etc.
LG: LG Velvet, LG V60 ThinQ, LG V50 ThinQ, LG G8 ThinQ, LG G7 ThinQ, LG Stylo 4, LG Nexus 5 etc.
Realme: Realme 10, Realme 10 Pro, Realme 10 Pro+, Realme 9, Realme 9i, Realme 9 Pro, Realme 9 Pro+ etc.
Lenovo: Lenovo Z6, Lenovo Z5, Lenovo Vibe B, Lenovo Lemon 3 Lenovo K8 Note etc.
Sony: Sony Xperia 5 IV, Sony Xperia 10 IV, Sony Xperia 1 IV, Sony Xperia PRO-I, Sony Xperia Ace II etc.
Asus: Asus ZenFone 9, Asus ZenFone 8, Asus ROG Phone 6, Asus ROG Phone 5, Asus Zenfone Zoom S, Asus Google Nexus 7 etc.
OnePlus: OnePlus 11, OnePlus 10T, OnePlus 10 Pro, OnePlus 9, OnePlus 9 Pro, OnePlus 8T etc.
Google: Google Pixel 7, Google Pixel 6a, Google Pixel 6, Google Pixel 5a, Google Pixel 5 etc.
Nokia: Nokia 9 PureView, Nokia 8.3, Nokia 8, Nokia 8 Sirocco, Nokia 7 Plus etc.
HTC: HTC Desire 21 Pro, HTC U20, HTC Desire 20+, HTC U19e, HTC Nexus 9 etc.
ZTE: ZTE Axon 40 Ultra, ZTE Axon 40 Pro, ZTE Axon 30, ZTE Axon 11, ZTE Blade A51, ZTE Blade A71, ZTE Blade V41, etc.
Android Data Recovery Software: Why It's a Must-Have
While there are a number of different scenarios that might cause you to lose data from your Android phone or tablet, most Android users lose data as a direct consequence of their own actions.
For example, when deleting old text messages, it's easy to select a text message that you don't want to delete and realize your mistake only when it's gone. In fact, you can accidentally delete important text messages and other data without even holding your device in your hand. There are many desperate cries for help online published by people who have accidentally wiped out all text messages from their Android device while keeping it in their pocket.
In addition to accidental file deletion, Android users lose data because of:
Virus attacks
SD card corruption
Factory reset
USB connectivity issues
Failed Android upgrades
Hardware problems
Android Data Storage 101: How Does It Work?
In order to understand how to retrieve deleted text messages from an Android device it is useful to take a look at how Android devices store data.
Android devices store data in internal memory or on a removable microSD card. In a similar fashion to many other modern operating systems, a deleted file is not immediately removed from the device. The storage area occupied by the file is marked as empty, allowing new data to be written on it.
Until that happens, the original data can be recovered using a data recovery software application like Disk Drill. That's why it's important that you stop using your Android device as soon as you notice that important data is missing. If you continue using it, you will increase the chance of overwriting the deleted data and making its recovery impossible.
How to Recover Deleted Text Messages on Android without Computer
In some cases, you can recover deleted text messages without a computer, which can be handy when you find yourself in the middle of nowhere, unable to use data recovery software like Disk Drill. This method works only if you have activated the backup feature on your Android device (which you've most likely done).
To verify that your device is automatically backing up data and settings to your Google account:
Open your phone's Settings app.
Go to System and then Backup.
Verify that the backup option is turned on.
If it isn't, don't proceed further because you wouldn't be able to recover your text messages and other data, which would leave your device in its stock configuration.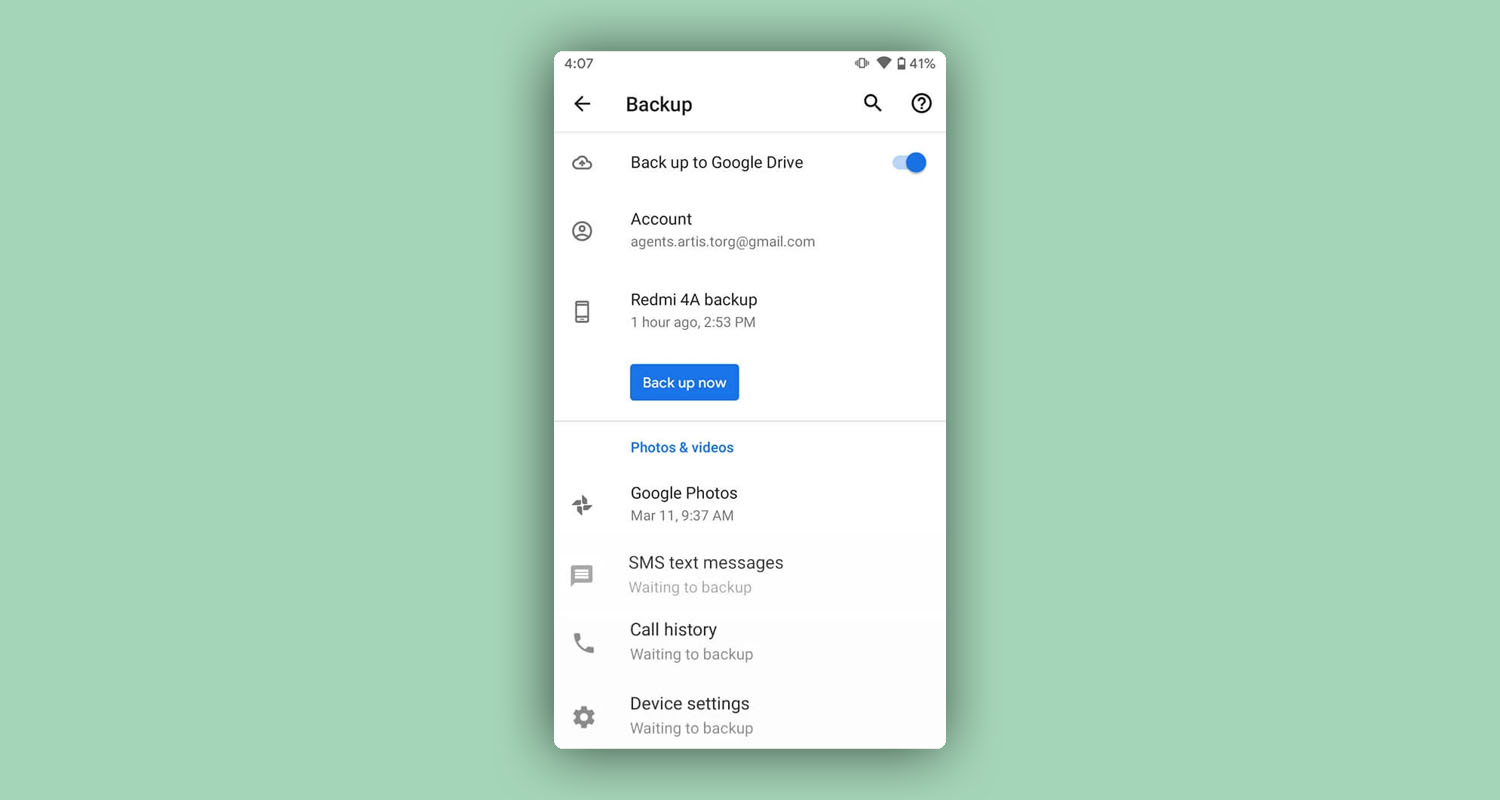 However, if the backup option is turned on, you can proceed further:
Open the Settings app again.
Go to System → Advanced → Reset.
Select erase all data (factory reset) and confirm your choice by entering your PIN, pattern, or password.
Wait for your device to finish erasing.
Set up your device and restore your backed-up text messages and other data.
Because there are many different Android devices, the steps described above may need some minor adjusting to work on your device. Remember that the goal is to verify that your device is automatically backing up data and settings to your Google account and then perform a factory reset to recover your data from a backup.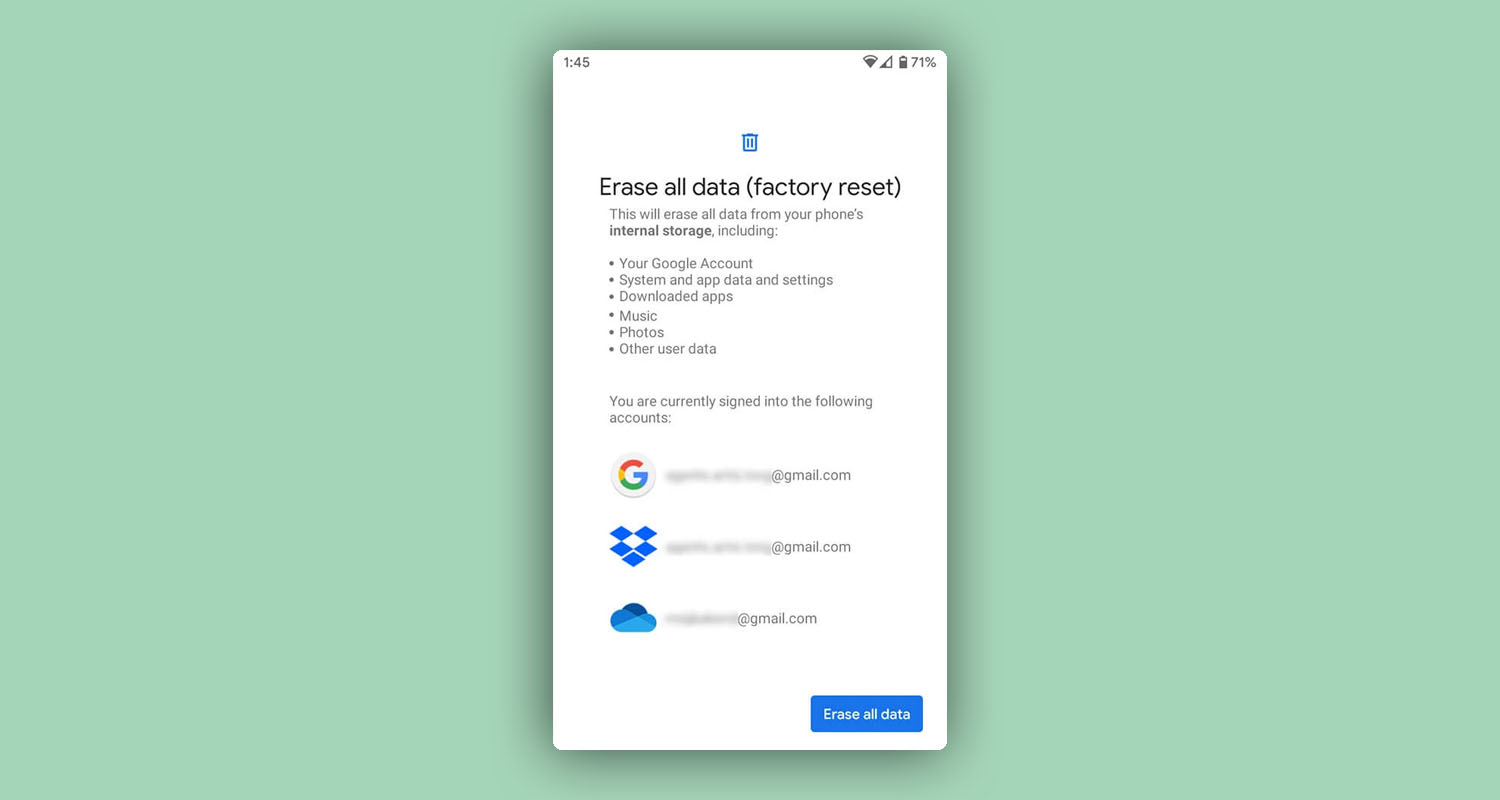 How to Recover Deleted Text Messages without Root
For security reasons, the Android operating system prevents users from accessing system folders without root access. While rooting most Android devices isn't difficult (you should be able to find detailed instructions for your exact make and model using Google), some users avoid rooting because they don't want to void their phone's warranty, risk bricking their device, or making it more vulnerable to malware.
If you would like to gain the ability to recover deleted text messages without rooting your Android device, we recommend you back up your text messages using a third-party app, such as SMS Backup & Restore by SyncTech. This handy app lets you back up your text messages locally or to a cloud storage service like Google Drive, Dropbox, and OneDrive.
To recover deleted text messages without root using SMS Backup & Restore:
Launch SMS Backup & Restore.
Tap the hamburger menu icon (top left).
Select the Restore option.
Specify the location of your backup if asked to.
Restore your text messages from any available backup.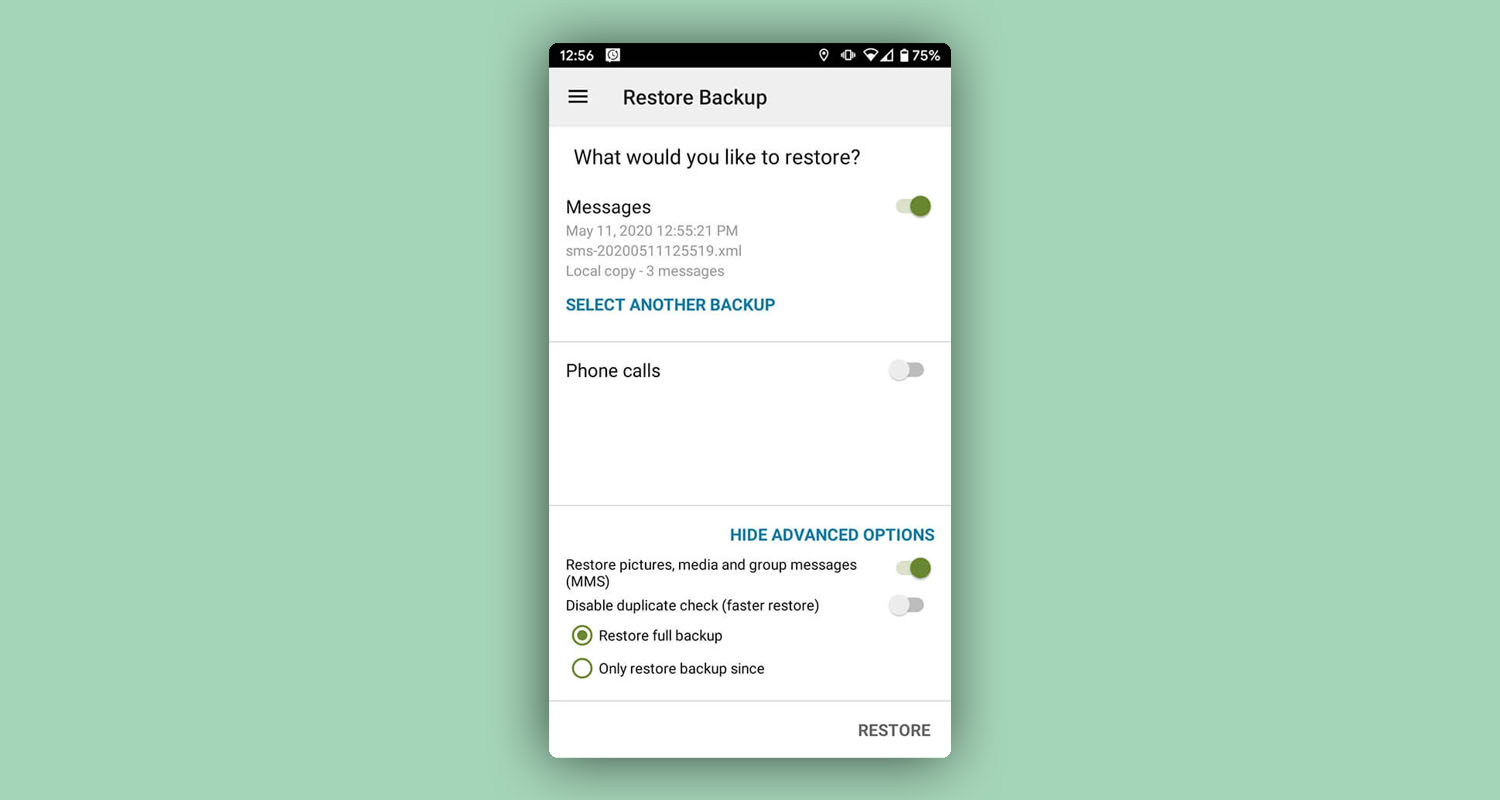 How to Recover Deleted Text Messages on Samsung Devices
To deliver polished and cohesive Android experience, Samsung developed its own software overlay for the Android operating system (called One UI and previously known as TouchWiz) as well as multiple supporting apps and services. One useful service that's available only to Samsung users is called Samsung Cloud, and it can be used to recover deleted text messages on Samsung devices without root.
To recover a Samsung device using Samsung Cloud:
Open the Settings app.
Go to Accounts and backup (sometimes called Cloud and accounts or Samsung Cloud).
Tap Back up and Restore or Restore.
Choose Restore data.
Select Messages and tap Restore.
Several other manufacturers of Android devices offer similar cloud backup solutions, including Xiaomi and Huawei.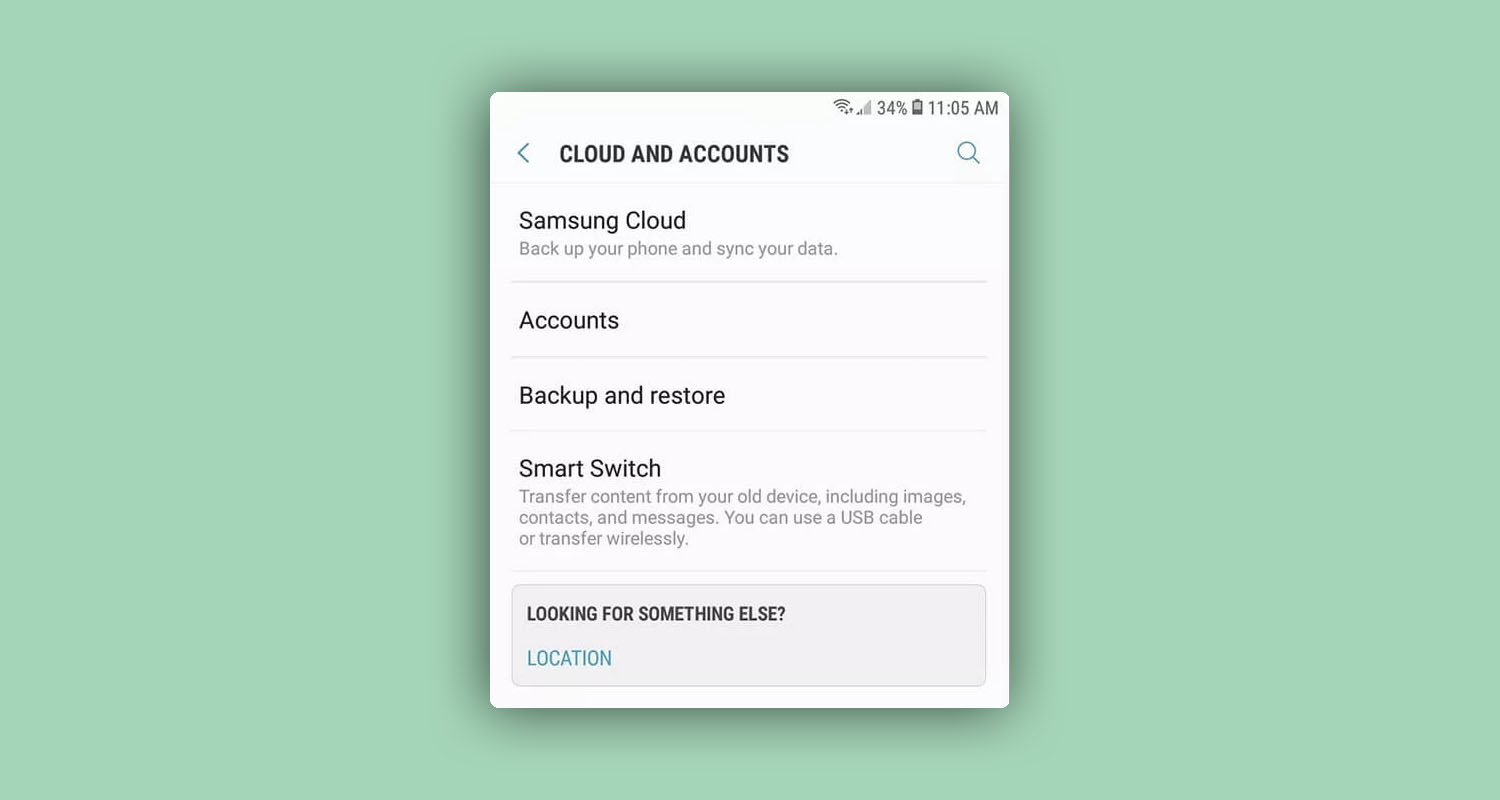 How to Recover Deleted Text Messages from Carriers
Some carriers make it easy for their customers to back up important data, such as text messages. One such carrier is Verizon, offering a cloud backup service called Verizon Cloud. With Verizon Cloud, users can wirelessly back up and sync content between their Android devices.
To restore deleted text messages using the Verizon Cloud app:
Open the Verizon Cloud app.
Tap the hamburger menu icon (top-left).
Tap the Settings icon (top-right).
Select Tools.
Select Content Restore.
Select Messages and tap the Restore button in the top-right corner.
If your carrier doesn't offer a cloud backup service like Verizon Cloud, you may try to contact it and ask for help with the recovery of your deleted text messages, but you most likely won't get too far. While carriers do keep copies of text messages on their servers for legal reasons, their policies, as well as various privacy laws, prevent them from using them for the purposes of data recovery.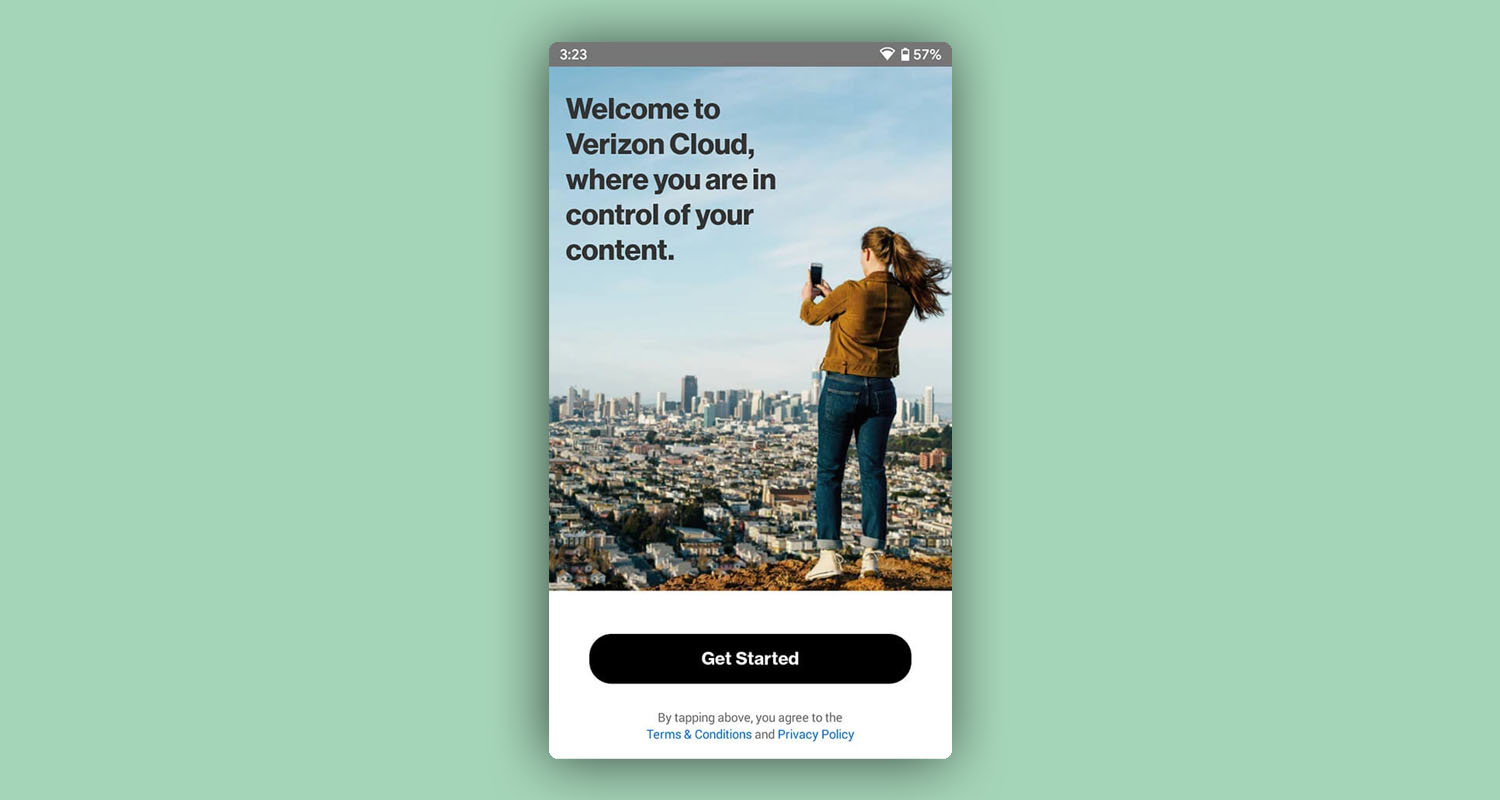 How to Fix Problems with Android Messaging App
Many Android users want to know how to recover text messages because they're experiencing problems with the default Android messaging app, such as the dreaded "Unfortunately, Messages has stopped" error.
The good news is that just because the Android messaging app on your device is misbehaving doesn't mean that your text messages are gone. In fact, it's very likely that they're completely fine and still present on your device. To access them, you simply need to fix the problems with the Android messaging app, and we know several effective methods that you should try.
Force Close the Messaging App
Sometimes the most effective fix to a problem is the easiest one. To force close the default messaging app on Android:
Open the Settings app.
Go to Apps & notifications (the option may be called slightly differently on your device).
Select the default messaging app.
Tap the Force Close or Force Stop button.
Exit the Settings app and launch the messaging app.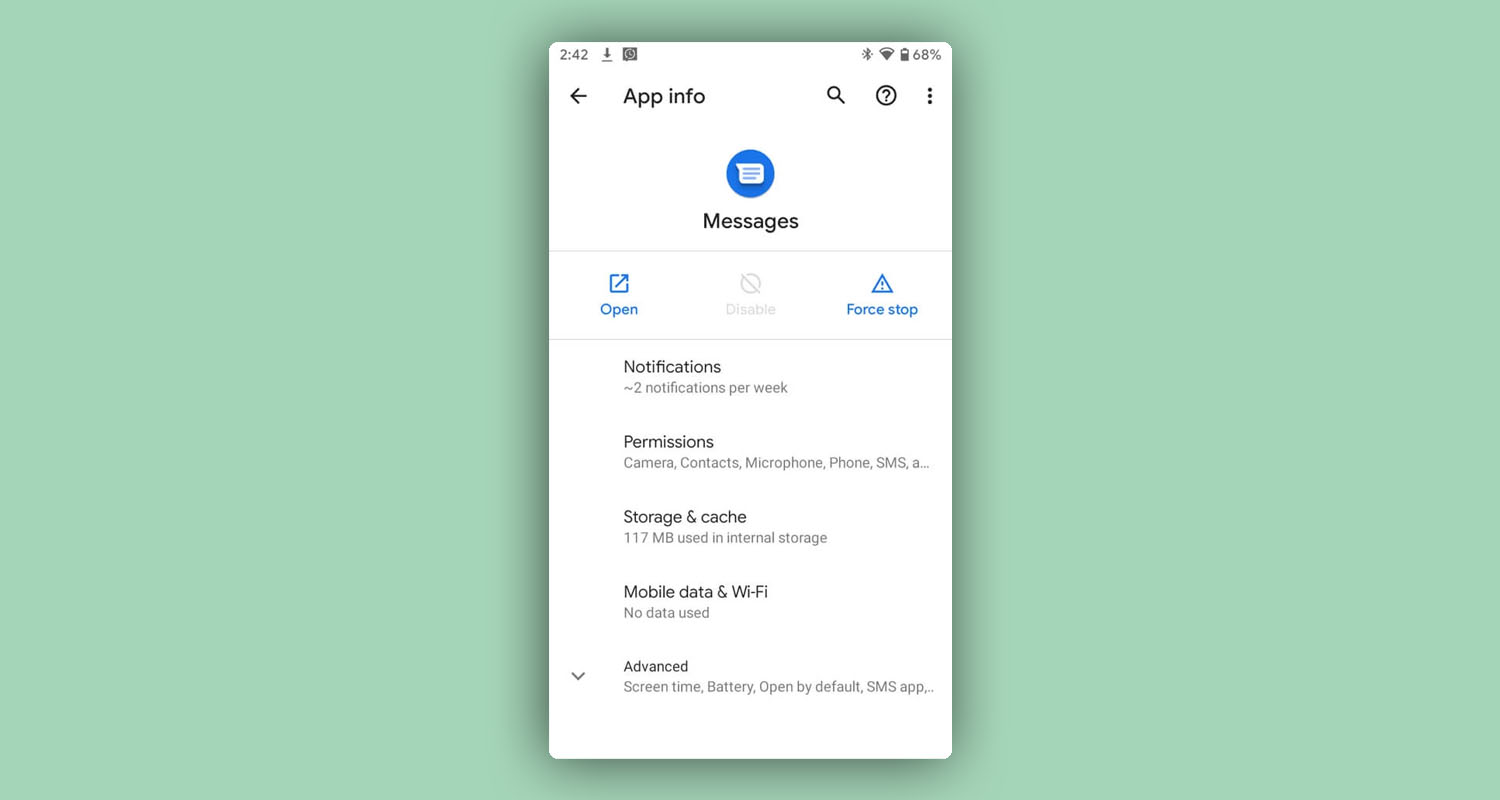 Restart Your Device
Restarting your device is another simple and surprisingly effective method that you can use to fix problems with the default Android messaging app.
This straightforward process accomplishes multiple things. First, it closes all running applications. Second, it cleans applications and system caches. Third, it gives the Android operating system room to install pending updates and perform maintenance operations.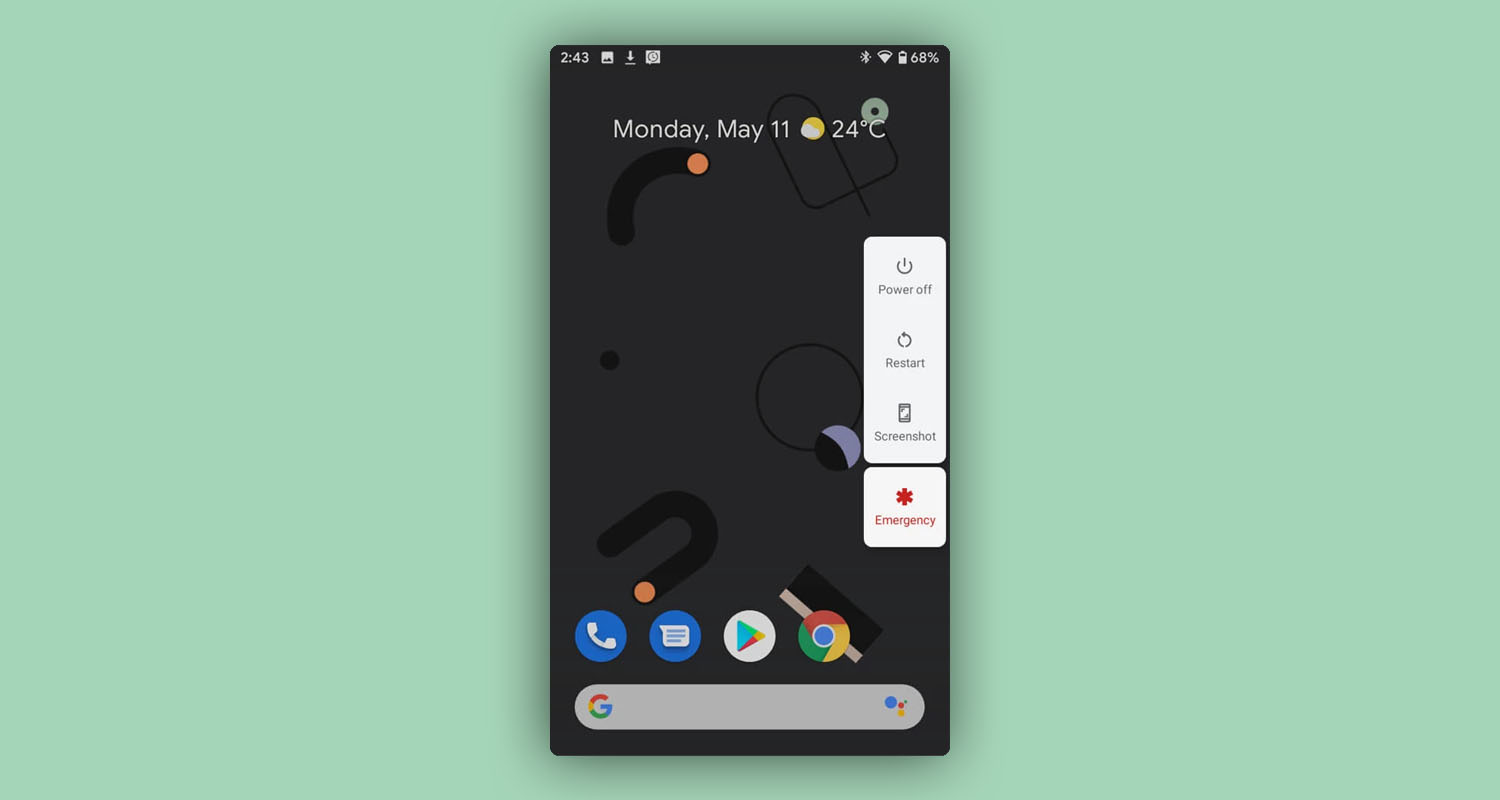 Clean the App's Cache
Android apps store various data in a cache so that future requests can be served faster. What sometimes happens is that the cached data becomes corrupted, causing the app requesting it to crash. Fortunately, cleaning cached data on Android is easy:
Open the Settings app.
Go to Apps & notifications (the option may be called slightly differently on your device).
Select the default messaging app.
Tap Storage & cache.
Tap the Clear cache button.
Don't worry: you won't lose your text messaging. The Clear cache option removes only temporary data.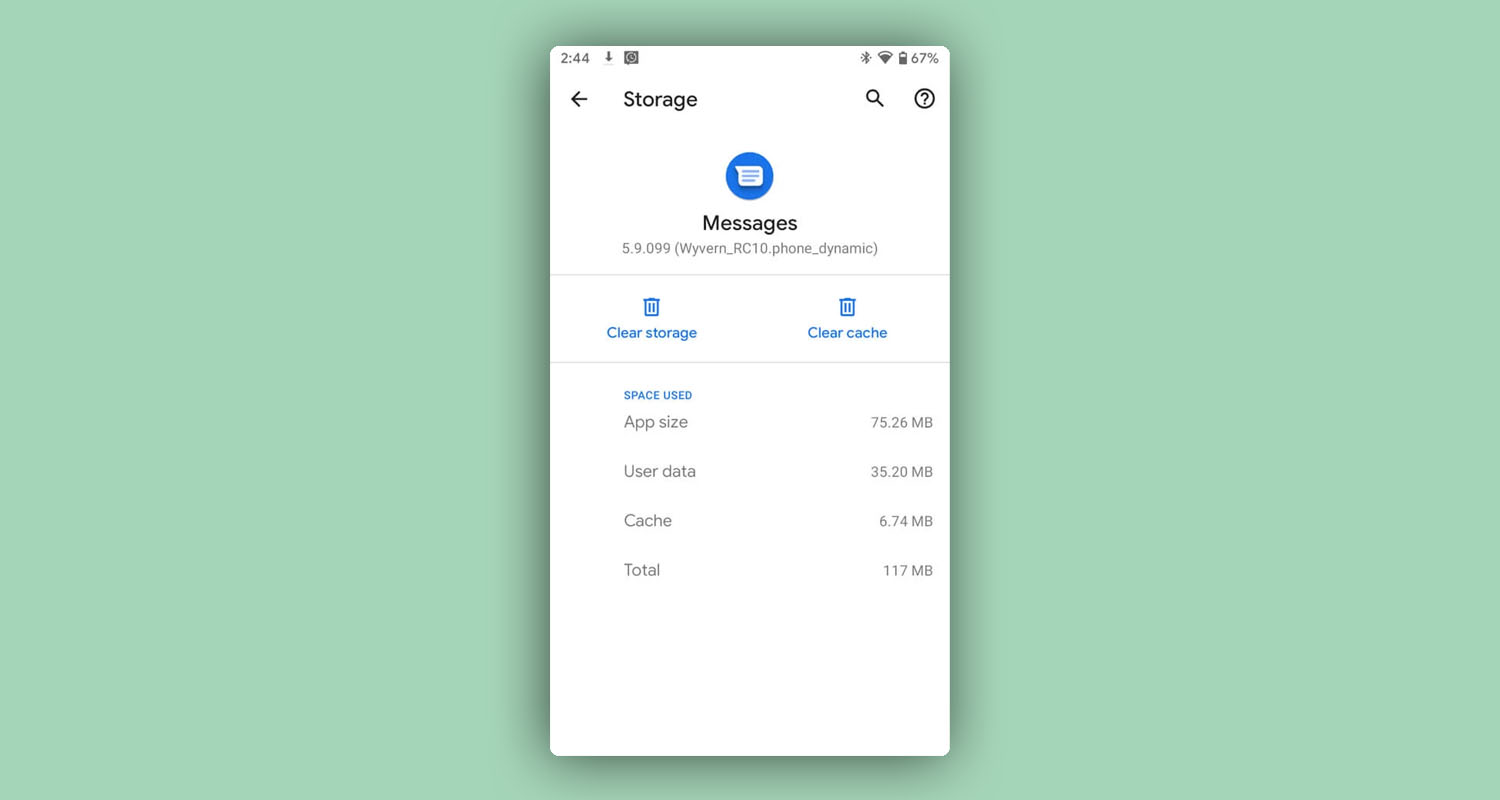 Uninstall Recent Updates
Software developers are just human beings, and they sometimes make mistakes just like anyone else, even if they work for a large company such as Google or Samsung. If your Android device has recently received an update and now the default messaging app isn't working, you can try uninstalling the update from the Settings app:
Open the Settings app.
Go to Apps & notifications (the option may be called slightly differently on your device).
Select the default messaging app.
Tap on the three-dot icon in the top-right corner.
Select Uninstall updates.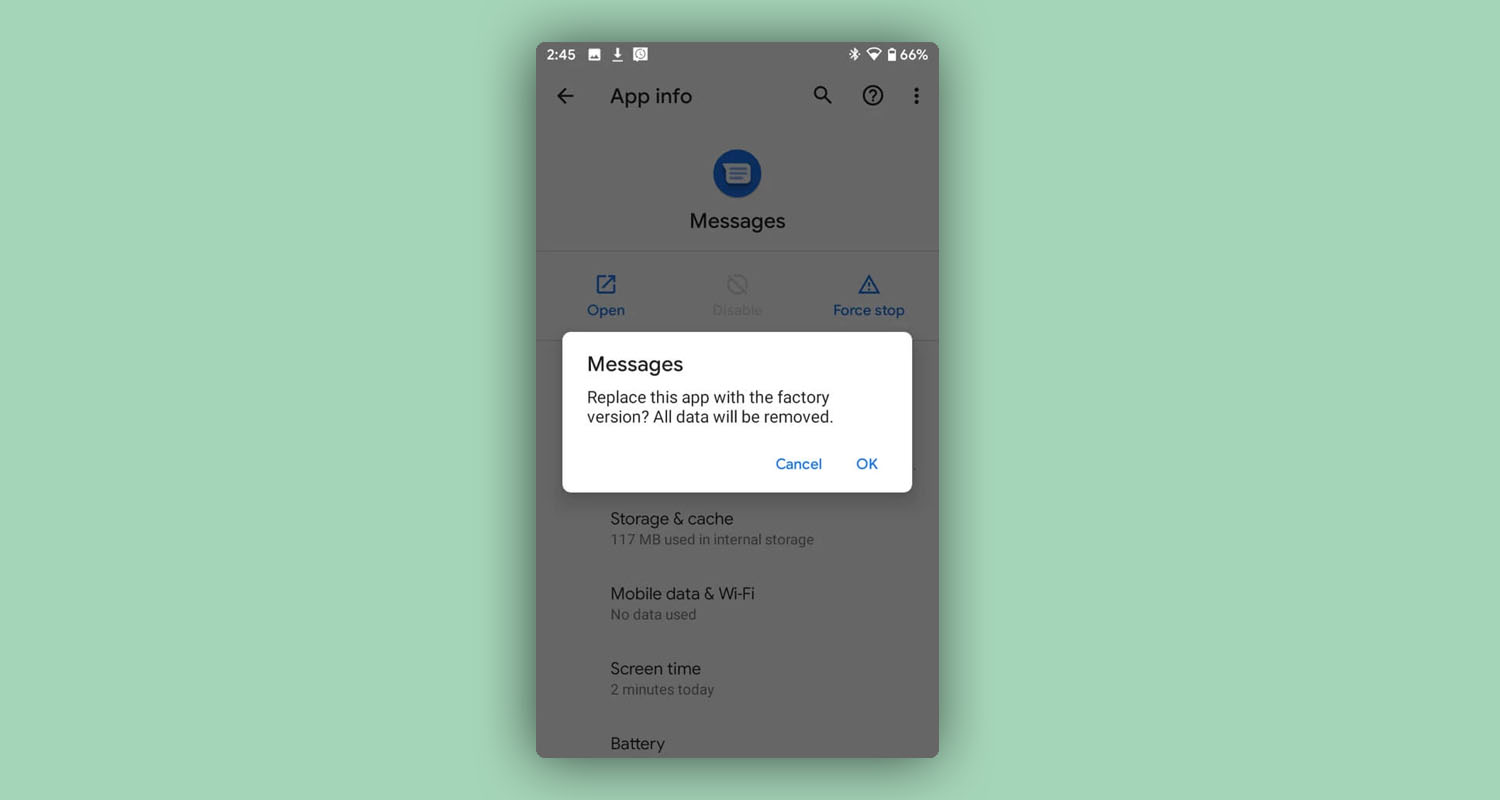 Uninstall Other Messaging Apps
Having multiple apps that perform the same thing installed at the same time can lead to a number of issues. If you have installed a third-party messaging app and now the default messaging app isn't working properly, it's likely that the new app is the culprit. To uninstall it:
Open the Play Store app.
Search for the recently installed third-party messaging app.
Click Uninstall.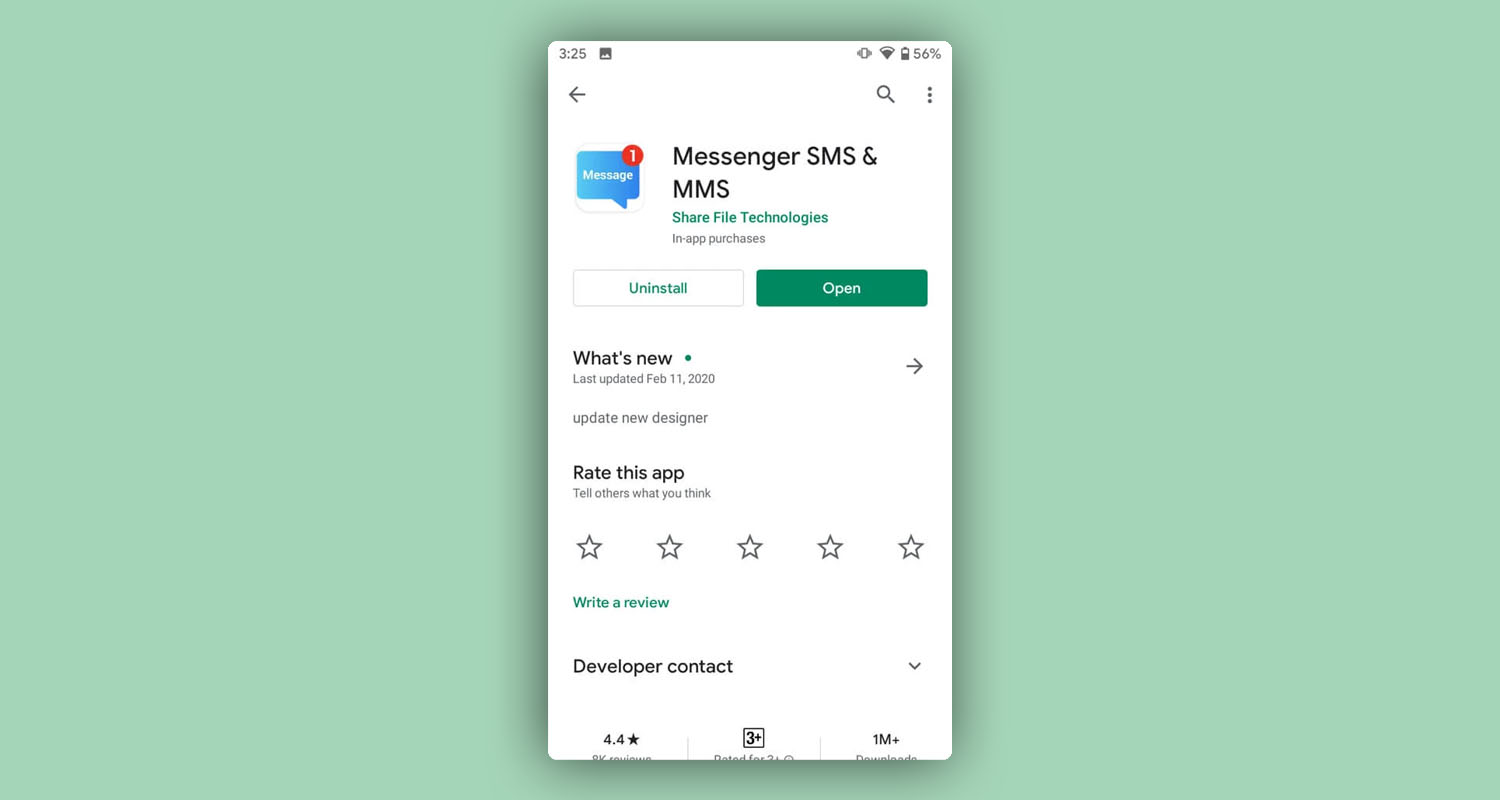 Avoid Losing Important Text Messages and Other Data on Android
Losing important text messaging is not a pleasant incident, even though there are multiple ways to recover them. That's why you should follow the five tips below to minimize the risk of losing data from your Android device.
Back Up Your Text Messages
You should always back up all data that you can't afford to lose, and that includes everything from text messages to pictures and videos. As an Android user, you have several options when it comes to backing up text messages and other data.
You can take advantage of the backup feature implemented by Google and back up content, data, and settings from your phone to your Google Account. You can also manually back up your data and settings from the Settings app (System → Backup → Back up). Finally, you can download a third-party SMS backup app from the Play Store or use an alternative messaging app with a built-in backup feature. 
Avoid Third-Party Messaging Apps
Third-party messaging apps offer plenty of useful features, such as the ability to automatically block unwanted text messages, but they can also cause a lot of problems because they require a lot of permissions to work properly.
The last thing you want to do is download a third-party messaging app that's not only buggy but also infected with dangerous malware. If you insist on using a third-party messaging app because you don't like the default one, make sure to select one with plenty of 5-star reviews, ideally from a reputable developer.
Be Careful When Using Your Device
This advice may sound trivial, but it's actually very important. Most Android users lose text messages because they make a mistake and tap the wrong button or select the wrong option. The only way to prevent mistakes like this from ruining your day is to be more careful when using your device.
Start Recovery As Soon As Possible
As you may already know, deleted data can be recovered until they become overwritten by other data. This may happen after a few weeks, but it may also happen in an hour, so start the recovery process as soon as possible.
You should also stop using your smartphone or at least avoid writing lots of new data to its storage. If possible, turn it off and don't use it until you're ready to recover your data. This will prevent the Android operating system or some app running in the background from overwriting the data you want to recover.
Use a Reliable Data Recovery App
You may have just one shot at recovering your deleted text messaging and other data, so make sure to use a reliable data recovery app to avoid causing more harm to your Android device than good. We recommend Disk Drill because of its secure data recovery process and simple user interface, which makes it impossible to mess something up.
Disk Drill supports all Android devices, and it can recover hundreds of file formats with multiple recovery methods. With the free version of Disk Drill for Mac, you can preview recoverable files with a single click, while Disk Drill for Windows can recover up to 500 MB for free.
Frequently Asked Questions
Yes. Deleted text messages are not physically removed from your Android device. This fact enables them to be recovered by connecting the device to a computer and using data recovery software. The software will treat the Android as a disk on which it can restore deleted files including text messages.
This answer depends on the carrier that you use. The text message detail is kept anywhere from 60 days to seven years based on your cellular provider. The actual contents of the messages are only kept by a few carriers, with the rest of them not retaining this information at all.
Yes. Images that are sent as attachments to text messages can also be recovered using data recovery software. Since an image takes up more storage space, there is a greater possibility that the space it had occupied has been overwritten, making it impossible to restore the photo.
You can try a few different methods to recover without a computer.
Recover with an SMS recovery app that resides on the device.
Restore from a previously made cloud backup.
Recover from a computer backup if you back up your phone to the machine.
Possibly. If you have backed up the messages to the cloud you may be able to download them to a new phone. You may also take advantage of any apps that your carrier provides to view metadata concerning previous messages, though the content will probably not be available. Backups are important!
Here's how to permanently delete messages from your Android:
Use a text message shredder such as Android Data Eraser.
Subject your phone to exposer to strong magnets which can wipe the memory.
Destroy the memory chip that contains the messages.
Read Previous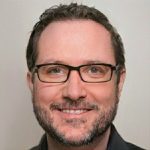 Jeff Cochin
on March 22, 2023
Read Next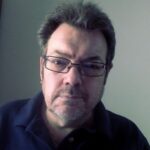 Robert Agar
on March 22, 2023
Help Us Improve This Article
Was the provided information useful? Your vote is important to use!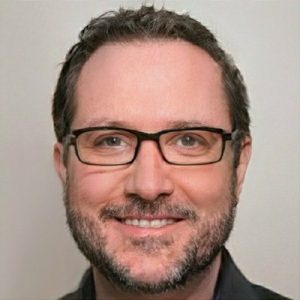 Author
34 publishings

Atlanta, GA
Jeff Cochin is a data management and recovery professional, who has been with Pandorarecovery for nine years and has always been an essential part of the team. Jeff also works as a technical writer at Macgasm, being a first hand in testing, trying and writing about big and small tech software.
Jeff's recent publishings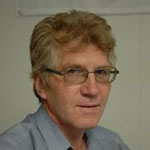 Nikolay Lankevich
Approver
Houston, Texas, United States
Nikolay Lankevich has over 15 years of strong experience in various fields and platform includes Disaster Recovery, Windows XP/7. System analysis, design, application (Inter/Intranet) development, and testing. Provided technical supports on desktop and laptops on Win-XP and Macintosh for about 2000 employees.