Recuva vs Stellar Data Recovery
Top-Rated Software
Disk Drill for Windows

4.55

5
Compatibility
5
Recovery Rate
5
Usability
5
File Type Support
5
Speed
200,000

Found files

Found files and Recovery quality
PRO Version
Read full Disk Drill review
Read full
Compare

We streamlined our evaluation parameters into several clear categories.

Recuva

3.04

Stellar Data Recovery for Windows

3.31

Compatibility
3
3
Recovery Rate
3
3
Usability
3
3
File Type Support
3
3
Speed
4
4
Found files and Recovery quality
138,752

Found files

146,425

Found files

PRO Version

Freeware

$59.99 / 1 year

Subscription + Lifetime

Read full Recuva review
Read full Stellar Data Recovery review
Introduction
Recuva and Stellar Data Recovery are well-known data recovery software tools that have been around for a relatively long time. They have also been featured on many tech sites and have thousands of reviews from real users over the years… But all of that is just fragmented information.
Today, we'll take a close look at both tools side by side. We'll break them down and compare them in terms of usability, real-life recovery performance, and features. And not only will we have a definitive answer of which tool is better, but we'll get to know both software better than what any Google search can tell you. Read on.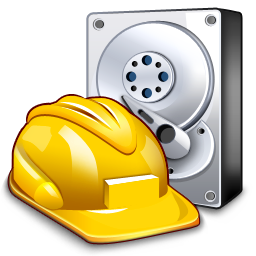 Developed by Piriform, the same company that brought us CCleaner, Recuva is a lightweight and 100% free data recovery software that has built a solid reputation thanks to its decent recovery performance and $0 price tag. But "free" often has a cost – especially when compared to tools that are powered by paid subscriptions. But how will it fare against today's competitor, Stellar Data Recovery? Read on to find out.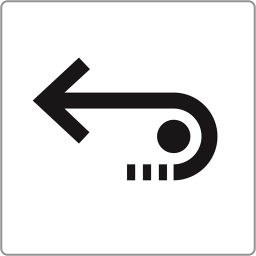 Stellar Data Recovery, developed by India-based Stellar Info, is another data recovery software that you have probably already encountered during your own research. Thanks to its excellent marketing and affordable price tag, Stellar looks like an attractive choice to many newbie users. But do its paid subscriptions translate to a better experience over Recuva? The answer has some nuance – details below.
Top Recuva Pros
Completely free. Scan and restore unlimited files for free.
Chances of recovery. There are algorithms in the program that can give an estimate of the file's recovery.
Two operating modes. There are two operating modes - simple and advanced.
Top Stellar Pros
Support. Customer support is responsive and willing to solve issues over TeamViewer.
Repair of photos and videos. The software can repair photos and videos that otherwise wouldn't be possible to open even after being recovered.
S.M.A.R.T. Stellar Data Recovery can read S.M.A.R.T. data of internal storage devices.
Top Recuva Cons
No Enterprise license. Recuva cannot be used commercially.
Scanning/creation of images. Scanning and creation of images is available only in the paid version.
Recovering structure and names. In general, scans that support restoring the folder trees and file names either do not work at all or have a large number of errors.
Read full review
Top Stellar Cons
Updates in the free version. The free version of Stellar Data Recovery doesn't check for updates.
Lost license information. The entered license information becomes lost with every update and must be entered again.
Slow previews. The preview feature is slow, with individual previews of recoverable files taking a long time to generate.
Read full review
Pricing • Business model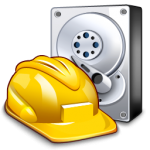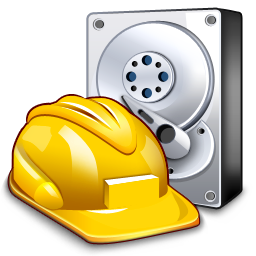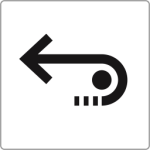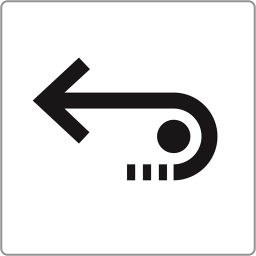 1
Distributed as
Freeware
Freemium
2
Trial version available
pros
pros
3
Trial version limitations
Freeware. No limits
Recover up to 1 GB for free
4
Number of devices per license

Professional - 1
Professional bundle - 1

Standard - 1
Professional - 1
Premium - 1
Technician - 3
Toolkit - 3

5
Starting price
Free
$59.99/ 1 year
6
License model
Subscription + Lifetime
Subscription + Lifetime
7
No credit card to try
pros
pros
8
Money back guarantee
cons
pros
9
See Plans & Pricing
Pricing details
Pricing details
Stellar Data Recovery is regarded as "freemium" software. In other words, users can try it for free at a limited capacity and will eventually have to pay to unlock the full experience.
Stellar allows users to restore up to 1 GB of data for free. To restore more than the initial 1 GB, users will have to pay for a license. Stellar's cheapest license is pretty affordable at $49.99 per year (as of this writing)… But some of its best features like lost partition recovery, RAID support, unbootable recovery, and more, are only available for the more expensive subscriptions.
Recuva, on the other hand, is regarded as "freeware" as it offers unlimited data recovery for free. But users can upgrade to the Professional version for advanced recovery algorithms, scanning and creation of images, and nice-to-haves like automatic updates and priority tech support.
We like free stuff as much as anyone, but free software always comes with a cost. You'll see what we mean in the technical review sections below.
Data Recovery Performance
In the data recovery performance section, we break down the results of our rigorous testing phase. We emulated every type of data loss scenario users typically face – including the need to restore recently deleted files, folder structure and file name recovery, signature scanning, and more. Let's see which software between today's contenders did better.
Clever In-Depth Scan of File Systems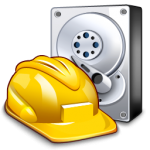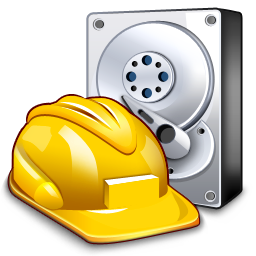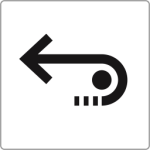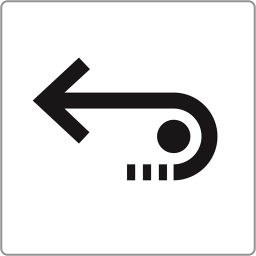 | | | | |
| --- | --- | --- | --- |
| 1 | FAT32 partitions | Partial support | Crashed |
| 2 | exFAT partitions | Not supported | Crashed |
| 3 | NTFS partitions | Not supported | Crashed |
| 4 | EXT4 partitions | Not supported | Crashed |
| 5 | HFS+ partitions | Not supported | Crashed |
| 6 | APFS partitions | Not supported | Crashed |
A clever in-depth scan aims to recover not only the user's data but also its folder structure and original file names. Scan results usually vary depending on the disk format. Unfortunately, neither app performed well in this round.
Recuva was only able to restore data from our FAT32 partition, but folder structure and file names were either missing or corrupted most of the time. It failed to recover any data from our other Windows-based partitions, exFAT and NTFS.
Stellar Data Recovery actually did even worse. For this scan type, Stellar constantly crashed, regardless of format. It's not guaranteed to crash every time – and it does succeed in restoring some data when it doesn't – but this prevented us from drawing conclusive results.
Expectedly, neither app worked with the partitions that used non-Windows formats (EXT4, HFS+, APFS). However, we won't consider this as a significant negative, as this article focuses on the Windows versions of these apps.
We were pretty disappointed in this round, but it does get better so keep reading.
Quick Scan of File Systems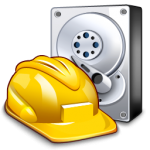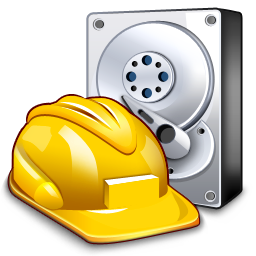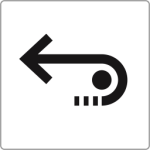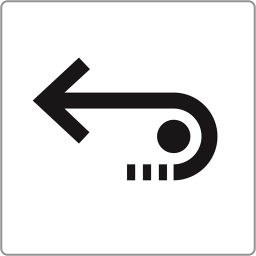 | | | | |
| --- | --- | --- | --- |
| 1 | FAT32 partitions | Partial support | Crashed |
| 2 | exFAT partitions | Partial support | Crashed |
| 3 | NTFS partitions | Partial support | Crashed |
| 4 | EXT4 partitions | Not supported | Crashed |
| 5 | HFS+ partitions | Not supported | Crashed |
| 6 | APFS partitions | Not supported | Crashed |
When it comes to recently deleted data, the goal is to immediately restore as many files as possible to avoid overwriting. The Quick Scan test measures how much data our featured software can recover under these conditions.
Recuva did a lot better during this test, recovering some data from our FAT32, exFAT, and NTFS partitions, but the results were average. Expect missing and/or corrupted folder structure in most cases.
Unfortunately, Stellar Data Recovery repeated its disappointing performance for this test as well. The app crashed as we scanned both Windows and non-Windows formats. As it did during our Clever Scan test, Stellar manages to recover some data when it doesn't boot us out of the app… But we can't come up with anything conclusive due to the frequent crashes.
Again, neither software was able to recover any data from our HFS+, APFS, and EXT4 partitions – but we'll give a pass for that in the context of this article.
Other Scan Types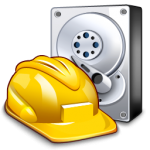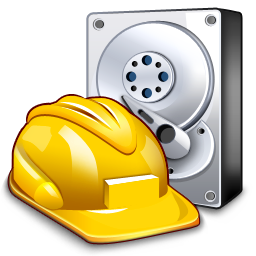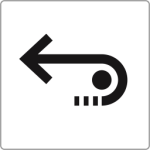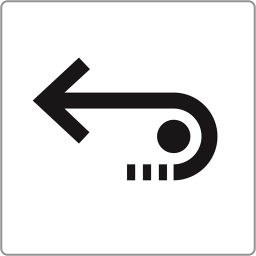 | | | | |
| --- | --- | --- | --- |
| 1 | The number of formats supported by deep scan | Few (≈100) | Some (≈300) |
| 2 | BitLocker support | Partial support | Full support |
| 3 | Windows shadow copies scanning | Full support | Not supported |
| 4 | Scan for lost partitions | Not supported | Partial support |
| 5 | Recovered files' labeling | Partial support | Partial support |
| 6 | Partial file recovery | Full support | Full support |
| 7 | Disk images: scan and recovery | Full support | Full support |
There are certain data loss scenarios that require more than what clever scan and quick scan can offer. These features vary among data recovery tools, so it's important for users to do their research.
For example, many software can scan for files by signature. Stellar Data Recovery is quite good at this – at least compared to Recuva – recognizing 300+ file signatures against Recuva's 100+. Stellar can also scan for lost partitions, which Recuva doesn't support.
As for the rest, Recuva and Stellar offer pretty much the same features.
Both software tools allow users to scan BitLocker-encrypted drives, provided they know the password. They also allow partial file recovery as well as disk image scanning and recovery, which is good news for users with corrupted drives.
Stellar outperforms Recuva in this round, especially when comparing their ability to restore files by signature. But stay tuned for the next section, which is a comprehensive breakdown of our real-life recovery challenge.
Real-Life Recovery Challenge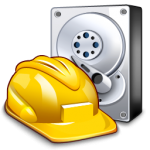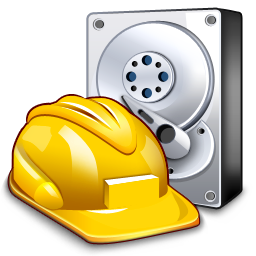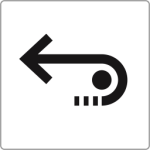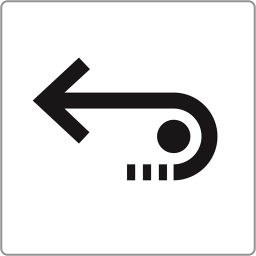 | | | | |
| --- | --- | --- | --- |
| 1 | Raw photo recovery | 24% | 51% |
| 2 | Video formats recovery | 23% | 49% |
| 3 | Document formats recovery | 57% | 47% |
In this section, we figure out exactly how much data by type each software can restore. Stellar Data Recovery immediately stood out against Recuva, restoring almost twice as much data as its competition in 2/3 of our categories.
For RAW photo recovery, Stellar successfully recovered common formats like BMP, JPG, and TIFF. It also provides good support for RAW files from Canon, Epson, Kodak, Mamiya, Konica, Sony, and other popular camera brands. Stellar was even able to restore some data from less common formats, though it provided mixed results.
On the other hand, Recuva struggled with almost all formats, except for the most common ones like JPG, BMP, and CR2 (Canon). However, it was able to recover certain formats that Stellar couldn't restore – such as 3FR and FFF (Hasselblad) RAW files.
We produced similar results when we tested both software's video recovery capabilities. Again, Stellar proved reliable for common formats like AVI, MOV, MP4, and even MXF. It was able to restore less common video formats as well, most noticeably BRAW (Blackmagic).
Recuva restored less than half of the formats Stellar did, but it did a decent job with 360, AVI, MOV, and WMV formats.
Both software tools are highly capable of recovering both Windows-based and non-Windows-based document formats, with Recuva one-upping Stellar with its excellent RTF support.
Feature Comparison
If both software tools satisfy a user's basic data recovery needs, features will be the differentiating factor. In this section, we review core features like user interface and device support, as well as compare the specialized tools that are on offer.
Stellar Data Recovery doesn't get updated often – it usually goes more than 6 months without one. Other tools get updated as often as every 3 months, but it's worth considering that Stellar develops multiple software under their brand.
However, Recuva's future feels a lot bleaker with their latest major update being released as far back as 2016. While there have been a few minor updates over the years, they have mostly been related to licensing and data usage. And while Recuva still works with Windows 11, the OS is not officially supported.
Users also won't be able to count on support if they encounter problems with Recuva, beyond the existing knowledge base. On the other hand, Stellar has gotten ample praise for its live chat and phone support.
Recuva's GUI (graphical user interface) hasn't been updated in years, and it shows. Data recovery is done initially through a Windows installer-like wizard, which lacks visual identifiers that users can easily recognize. Its Deep Scan feature can also only be enabled through the wizard via an easy-to-miss checkbox.
Stellar is much better designed in comparison, providing users with a modern interface.
Source selection could be easier for both software, and both Recuva and Stellar offer file-by-file preview, multilingual UI, and sort, filter, and search features – but the latter's highly visual GUI proves to be more user-friendly and accessible.
Recuva technically provides more usability features, such as hex view, preview thumbnails, and multiple view modes for the scan results window. But we do wish the team would update their interface.
Both Recuva and Stellar Data Recovery provide standard device support. Users can rely on either software to recover internal and external hard drives and solid-state drives, as well as USB thumb drives, memory cards, and other flash media.
Mobile devices are not supported. In Stellar's case, the developers have specific tools for mobile recovery. Stellar does support RAID recovery and can also recover unmountable partitions, both of which are lacking with Recuva.
Some data recovery software tools offer additional features that help users solve more complicated data loss issues. Recuva and Stellar Data Recovery are no exception, but the offerings could be better.
Stellar provides a RAID reconstruction, bootable recovery, and byte-to-byte backups – these are high-value features, but they're only available for the second subscription tier and up.
On the other hand, Recuva offers byte-to-byte backup (subscribers only) and can filter corrupted scan results. It also provides recovery chance prediction, but it's not always accurate.
Finally, many data recovery software offer extras as a way to stand out from the multitudes of similar tools on the internet. Recuva isn't one of them, but given that it costs exactly zero dollars, we're not complaining. It at least provides a secure data shredding feature.
Stellar Data Recovery offers a lot more, including excellent video and photo repair tools, S.M.A.R.T. (Self-Monitoring, Analysis, and Reporting Tool), and disk cloning… But all of those features are only provided for paid subscribers.
Wrapping Up
Both Recuva and Stellar Data Recovery are decent tools in their own right, but Stellar wins this bout. It just feels more complete and was able to restore more data overall. This is likely because Recuva has been all but abandoned by its developers. Still, it's a decent tool for users on a budget – but Stellar comes closer to the best that modern data recovery software tools have to offer.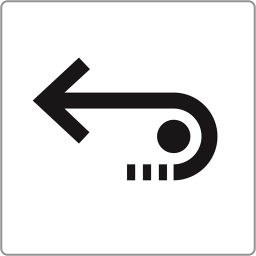 Stellar Data Recovery for Windows
Free 1 GB data recovery
Modern user interface
Byte-to-byte backup (tier 2 subscription)
Bootable recovery (tier 2 subscription)
Photo and video repair tool (tier 3 subscription)
Free unlimited data recovery
Super lightweight and fast
Supports 37 different languages
Byte-to-byte backup (subscription only)
Hex view
More software comparisons
Not convinced? There are a lot of data recovery software on the market you can choose from, and we're on a mission to review and compare them all. Check out these other comparisons: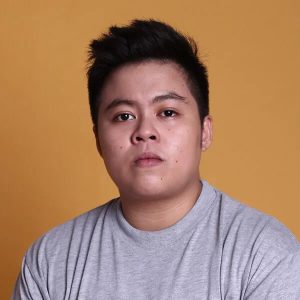 Author
Alejandro is a veteran writer with a rich background in technology. He worked part-time in his uncle's repair and recovery shop as a young boy, and now uses his experience and writing skills to produce content for multiple tech websites – specifically on the topic of data recovery. As an author for Pandora Recovery, he is constantly testing and experimenting with new tools and technology to help his readers find the best software for their needs.
Alejandro's recent review
Alejandro's recent publishings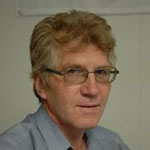 Nikolay Lankevich
Approver
Houston, Texas, United States
Nikolay Lankevich has over 15 years of strong experience in various fields and platform includes Disaster Recovery, Windows XP/7. System analysis, design, application (Inter/Intranet) development, and testing. Provided technical supports on desktop and laptops on Win-XP and Macintosh for about 2000 employees.