Stellar Data Recovery vs Wondershare Recoverit
Stellar Data Recovery vs Recoverit by Wondershare
Top-Rated Software
Compatibility

Recovery Rate

Usability

File Type Support

Speed
200,000

Found files

Found files and Recovery quality
PRO Version
Read full Disk Drill review
Read full
Compare

We streamlined our evaluation parameters into several clear categories.

Stellar Data Recovery for Windows

Wondershare Recoverit for Windows

Compatibility

Recovery Rate

Usability

File Type Support

Speed

Found files and Recovery quality
146,425

Found files

200,000

Found files

PRO Version

$49.99 / 1 year

Subscription + Lifetime

$59.99 / 1 month

Subscription + Lifetime

Read full Stellar Data Recovery review
Read full Wondershare Recoverit review
Introduction
If you're here, you probably need to recover data. Fortunately, data recovery software can easily do that for you even if you have no technical knowledge. However, consider which tool to use. Your choice can affect whether or not it actually works with the partition or file type you need to restore, how much data you'll be able to recover, and more.
Our goal at Pandora Recovery is to help users make informed decisions by comparing the most popular solutions on the internet. And today, we're comparing Stellar Data Recovery against Wondershare Recoverit – two well-known heavyweights that look the same but offer a completely different user experience under the hood. Read on.
Stellar Data Recovery – you probably recognize the name thanks to its appearances on tech websites and Stellar's own blog. Stellar has been around for a very long time (its developers have 25+ years of experience), so it's definitely a "trustworthy" software… But is it a "good" software? Today, we'll see what Stellar Data Recovery is really made of.
Like its competitor, Wondershare Recoverit is a familiar face in data recovery. It helps that Wondershare is a very popular developer thanks to its ever-expanding suite of creative tools. But does developing a powerful video editor (among other tools) translate to creating a data recovery software that performs well? The best way to judge it is to pit it against another data recovery software… Which is exactly what we're doing today.
Top Stellar Pros
Support. Customer support is responsive and willing to solve issues over TeamViewer.

Repair of photos and videos. The software can repair photos and videos that otherwise wouldn't be possible to open even after being recovered.

S.M.A.R.T. Stellar Data Recovery can read S.M.A.R.T. data of internal storage devices.
Top Recoverit Pros
Modern interface. The interface is modern and up-to-date. There are options to scan folders and other specific locations, like the Recycle Bin. But, this is primarily a cosmetic addition that does little to aid with recovery outside of user experience.

Create bootable disks. The program can create bootable disks that bypass the operating system, allowing you to recover your data.

Video Repair. The program can repair video files that refuse to play.
Top Stellar Cons
Updates in the free version. The free version of Stellar Data Recovery doesn't check for updates.

Lost license information. The entered license information becomes lost with every update and must be entered again.

Slow previews. The preview feature is slow, with individual previews of recoverable files taking a long time to generate.
Top Recoverit Cons
False positives for bad sectors on Bitlocker devices. When scanning Bitlocker-encrypted devices, the program shows that there are bad sectors. This is a false positive.

Scanning Bitlocker-encrypted devices. In order to scan devices encrypted by Bitlocker, you need to unlock them in the operating system.

Confirming Bitlocker status. In order for the program to detect that the Bitlocker volume is unlocked, it needs to restart.
Pricing • Business model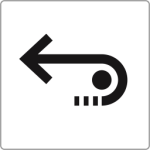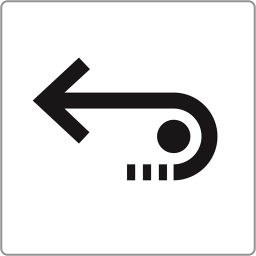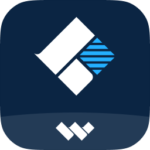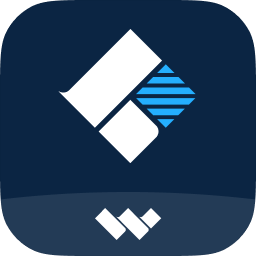 1
Distributed as
Freemium
Freemium
2
Trial version available

3
Trial version limitations
Recover up to 1 GB for free
Recover up to 100 MB for free
4
Number of devices per license

Standard - 1
Professional - 1
Premium - 1
Technician - 3
Toolkit - 3

Essential - 1
Standard - 1
Premium - 2
For Team - 5
For Student - 1

5
Starting price
$49.99/ 1 year
$59.99/ 1 month
6
License model
Subscription + Lifetime
Subscription + Lifetime
7
No credit card to try

8
Money back guarantee

9
See Plans & Pricing
Pricing details
Pricing details
As is standard for most data recovery software, Stellar Data Recovery and Wondershare Recoverit follow a "freemium" business model. In other words, they allow users to trial their services before needing to pay. Stellar provides up to 1 GB of free data recovery while Recoverit offers up to 100 MB before users are prompted to purchase a subscription.
Normally, both apps are closely priced. But as of this writing, Stellar is offering its standard license for $29.99 per month, $59.99 per year, or $99 for lifetime access. However, note that some notable features are reserved for more expensive subscription tiers (which can be more than double the price). We'll take a closer look at the differences between subscriptions in the Feature Comparison section later in the article.
While Stellar Data Recovery might be the obvious choice for users on a budget… We ask you to hold that thought until you finish reading this article. There are a few things you should know first.
Data Recovery Performance
In this section, Stellar Data Recovery and Wondershare Recoverit undergo a rigorous data recovery stress test. We compare how well each app can restore our data, root folder structure, and original file names from different partitions using multiple scan types.
By the end, you should start to have a good idea of which software will best meet your basic recovery needs.
Clever In-Depth Scan of File Systems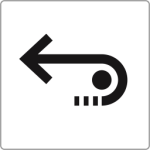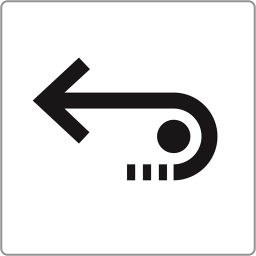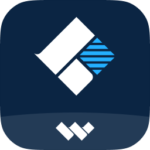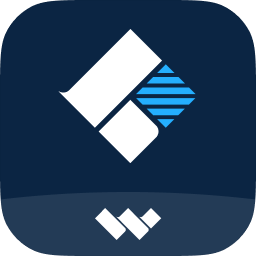 | | | | |
| --- | --- | --- | --- |
| 1 | FAT32 partitions | | |
| 2 | exFAT partitions | | |
| 3 | NTFS partitions | | |
| 4 | EXT4 partitions | | |
| 5 | HFS+ partitions | | |
| 6 | APFS partitions | | |
Before we could even collect any data, we were sorely disappointed by Stellar Data Recovery's constant crashing. It didn't matter what file system we were scanning… We kept on being booted from the app. To be fair, Stellar was able to restore a minimal amount of data when it didn't crash – but that's not saying much at all.
On the other hand, Wondershare Recoverit was able to pull data from our NTFS, exFAT, and FAT32 partitions. However, it struggled with our FAT32 partition, finding less data compared to the other formats we tested. Recovered FAT32 data was also missing its original folder structure.
Quick Scan of File Systems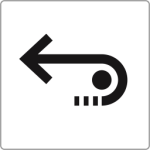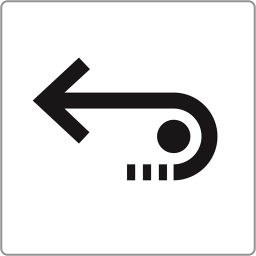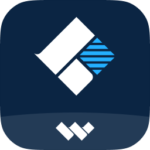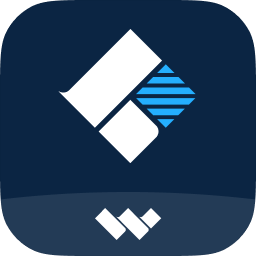 | | | | |
| --- | --- | --- | --- |
| 1 | FAT32 partitions | | |
| 2 | exFAT partitions | | |
| 3 | NTFS partitions | | |
| 4 | EXT4 partitions | | |
| 5 | HFS+ partitions | | |
| 6 | APFS partitions | | |
Both Stellar Data Recovery and Wondershare Recoverit performed worse during the Quick Scan test, which attempts to recover as many deleted files as possible in the shortest amount of time.
Stellar unfortunately crashed at least once for every partition we tried, but it does restore some data when it doesn't. On the other hand, Recoverit performed much better with our NTFS partition, recovering the majority of our files.
Other Scan Types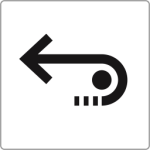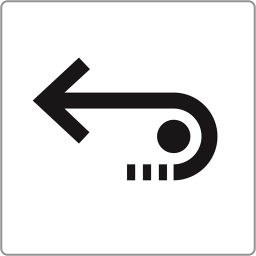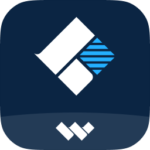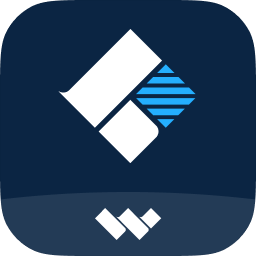 | | | | |
| --- | --- | --- | --- |
| 1 | The number of formats supported by deep scan | | |
| 2 | BitLocker support | | |
| 3 | Windows shadow copies scanning | | |
| 4 | Scan for lost partitions | | |
| 5 | Recovered files' labeling | | |
| 6 | Partial file recovery | | |
| 7 | Disk images: scan and recovery | | |
The biggest point of contention between Stellar Data Recovery and Wondershare Recoverit's recovery performance is the number of formats supported by each software. Recoverit has a much bigger database of file signatures than Stellar does, which is directly reflected in our real-life recovery challenge in the next section.
Stellar does make up for it by providing excellent BitLocker support, and more importantly, the ability to scan and recover disk images – this is a huge point in Stellar's favor for users with failing drives, as they can restore a byte-to-byte backup instead of the drive itself.
There's not much that sets them apart from each other. Both apps offer full support for partial file recovery, limited support for lost partitions, and no support for Windows shadow copies.
Real-Life Recovery Challenge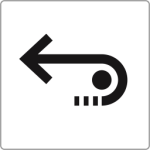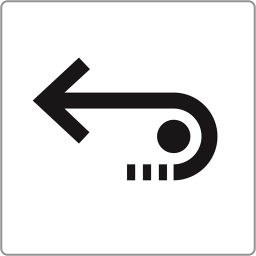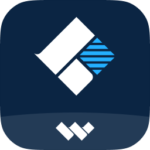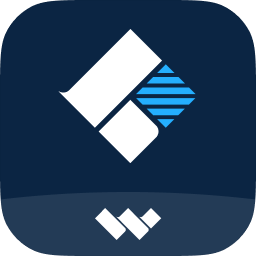 | | | | |
| --- | --- | --- | --- |
| 1 | Raw photo recovery | | |
| 2 | Video formats recovery | | |
| 3 | Document formats recovery | | |
During the real-life recovery challenge, Stellar Data Recovery fell further behind Wondershare Recoverit. However, there are some nuances behind the results that users may want to consider, depending on their priority.
Stellar actually did a decent job with our raw photos, only counting more popular brands like Canon, Kodak, Sony, and even Mamiya. However, Recoverit provided better support for more file types.
The video recovery challenge produced mixed results. If video recovery is important to you, choosing between these two software will come down to the file types you work with the most. For example: if you work with a lot of .MOV files, you'll probably recover more files with Recoverit. Remember: just because an application supports a file type, it doesn't mean it will recover a lot of it.
Stellar does pull ahead with its ability to recover documents, supporting a lot more file types than Recoverit. The latter is great at recovering Microsoft Office files, but not much else.
Overall, Recoverit is simply the superior tool because it recognizes a lot more file signatures than its competitor. Stellar does allow users to upload custom file types, but that doesn't discount the efforts Wondershare makes to keep its signature database up-to-date.
Feature Comparison
After considering pricing and data recovery performance, we break down both apps even further and compare their features. Stellar Data Recovery and Wondershare Recoverit may look similar on the surface, but each of them offers certain features that the other doesn't.
This can dramatically affect your data recovery experience… So we suggest you read on.
The Karma score focuses on the developers' efforts to market their app and keep their customers happy.
Wondershare, despite having a whole suite of different software, updates Recoverit quite often. However, Wondershare does not publish their changelogs. On the other hand, Stellar Data Recovery usually goes more than 6 months without an update – but they do publish changelogs. Fortunately, the current versions of both apps support the latest Windows release.
As far as popularity goes, both developers are well-known. Wondershare does enjoy a more widespread reputation thanks to their creative software suite.
Both developers also offer live chat and phone support and provide extensive resources on their own websites.
Both Wondershare Recoverit and Stellar Data Recovery are known for their modern, beginner friendly interfaces with easy-to-locate features. However, Recoverit offers a better experience across the board.
Recoverit automatically chooses the best scanning method for the user, while Stellar always chooses the default. Worse, users also have to manually enable Deep Scan using a small toggle in the source selection screen. Stellar also can't scan entire disks… It can only scan partitions.
As we go further along the recovery process, the gap only widens. Stellar's preview feature is frustratingly slow, and you can only preview files that are 100 MB or below in size. Recoverit's preview feature is much more responsive, and you can even scale and flip images within the previewer.
Recoverit also provides more ways to view scan results than Stellar does, but they both do an okay job of allowing users to easily browse and filter results.
Things even out again when we tested both apps for device support. Both Stellar and Recoverit support common storage devices such as hard drives, solid-state drives, and portable flash media (like USBs and memory cards).
Stellar does provide full support for RAID drives, as well as limited support for unmountable partitions. Recoverit does not support RAID at all but provides better support for unmountable partitions.
To summarize this section, Stellar Data Recovery offers more unique recovery features while Wondershare Recoverit provides quality of life features that improve the user experience.
Stellar provides even more support for RAID users with its RAID reconstruction tool. However, note that RAID recovery features are only available for Stellar Data Recovery's second most expensive subscription tier (Technician). Stellar also has the ability to create byte-to-byte backups – this is extremely useful for users who need to recover failing drives, as they can just interact with a backup file instead of the drive itself.
Recoverit provides neither of these features. However, it provides users with basic disk monitoring, as well as the ability to preview and recover files without interrupting an ongoing scan. Recoverit users can also scan free space only, which is a faster way to recover deleted or formatted data.
Both developers provide a bootable toolkit for users who can't boot into Windows. However, this feature is reserved for the more expensive subscriptions.
Stellar Data Recovery again provides more extra tools than Wondershare Recoverit. Stellar users have access to S.M.A.R.T. (Self-Monitoring, Analysis and Reporting Technology) so they can check drive vitals and pre-empt failure. Stellar also offers disk cloning and disk surface test, which Recoverit doesn't match.
Both apps actually offer a video repair tool, while Stellar also provides a photo repair tool as well. However, these features are limited to the more expensive subscriptions.
Wrapping Up
Wondershare Recoverit wins. At the end of the day, the most important consideration is data recovery – and Stellar Data Recovery lost every round against Recoverit in this regard, except for video file recovery (Stellar won by a tiny margin). Recoverit also provides a better user experience overall, even when discounting Stellar's habit of crashing.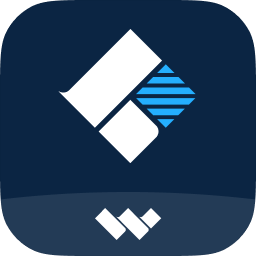 Wondershare Recoverit for Windows
3.70
A respectable data recovery software with a well-designed interface and huge database of file signatures.
Visit developer's website
Recognizes a lot of file signatures
Responsive, advanced preview tool
Convenient source selection and scan method selection
1 GB of free data recovery
More software comparisons
Still not what you were looking for? There are a lot of data recovery software that come in all shapes and sizes – and our mission at Pandora Recovery is to review them all. Check out our other posts: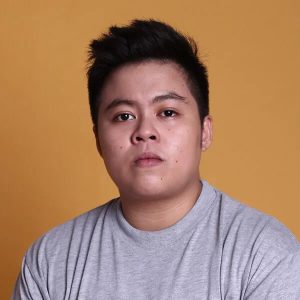 Author
Alejandro is a veteran writer with a rich background in technology. He worked part-time in his uncle's repair and recovery shop as a young boy, and now uses his experience and writing skills to produce content for multiple tech websites – specifically on the topic of data recovery. As an author for Pandora Recovery, he is constantly testing and experimenting with new tools and technology to help his readers find the best software for their needs.
Alejandro's recent review
Alejandro's recent publishings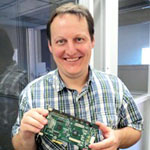 Yevgeniy Tolkunov
Approver
Frisco, Texas, United States
Yevgeniy Tolkunov is Hardware Engineer at ACE Data Recovery. Yevgeniy has a Master's Degree in Physics, Information Technology; 15+ years of experience.