Top-Rated Software
Compatibility

Recovery Rate

Usability

File Type Support

Speed
200,000

Found files

Found files and Recovery quality
PRO Version
Read full Disk Drill review
Read full
Compare

We streamlined our evaluation parameters into several clear categories.

Compatibility

Recovery Rate

Usability

File Type Support

Speed

Found files and Recovery quality
196,799

Found files

138,752

Found files

PRO Version

Freeware

Freeware

Read full PhotoRec review
Read full Recuva review
Introduction
Today, we're putting against each other two data recovery applications for Windows that can recover an unlimited amount of data for free.
In one corner, PhotoRec, an open-source darling that runs on all major platforms and provides an optional graphical user interface for Windows. In the opposite corner, Recuva, a freeware solution for Windows known for its intuitive user interface. 
While each of the two applications deserves the attention of all Windows users who have recently lost valuable data, there can be only one winner, so let's find out which application it is. 
PhotoRec, developed by Christophe Grenier, is an open-source data recovery tool that uses data carving techniques to recover lost data even in situations when the file system has become severely damaged. PhotoRec itself doesn't have a graphical user interface, but the Windows version comes with QPhotoRec, a Qt-based GUI for PhotoRec that makes the software more accessible for people who are not comfortable with the command line. 
Recuva is a freeware data recovery tool developed by Piriform, the company behind CCleaner, Speccy, and other popular software products. Since its initial release in 2007, Recuva has been attracting users with its simple approach to data recovery and the ability to retrieve an unlimited amount of data for free. The pace of Recuva's development has slowed down dramatically in recent years, but it still remains a solid choice for those who don't want to spend any money to get back important data.
Top Photorec Pros
Completely free. There is no need to buy a license to recover files. The program is completely free.

Open source. PhotoRec is open source, so anyone can study its source code and make modifications to it if desired.

Optional graphical user interface. The Windows version of PhotoRec comes with an optional graphical user interface that makes it more accessible.
Top Recuva Pros
Completely free. Scan and restore unlimited files for free.

Chances of recovery. There are algorithms in the program that can give an estimate of the file's recovery.

Two operating modes. There are two operating modes - simple and advanced.
Top Photorec Cons
Interface slows down during scanning. When the scanning process starts, the user interface becomes a lot less responsive.

Window size settings. The software doesn't remember window size settings.

Rarely updated. The program rarely receives updates.
Top Recuva Cons
No Enterprise license. Recuva cannot be used commercially.

Scanning/creation of images. Scanning and creation of images is available only in the paid version.

Recovering structure and names. In general, scans that support restoring the folder trees and file names either do not work at all or have a large number of errors.
Pricing • Business model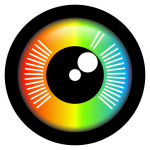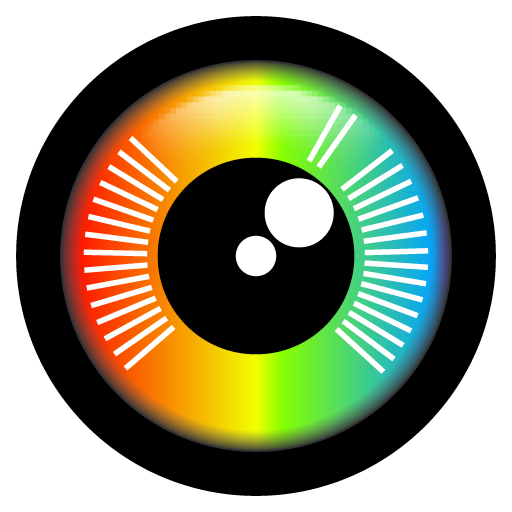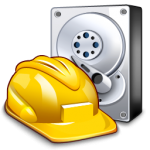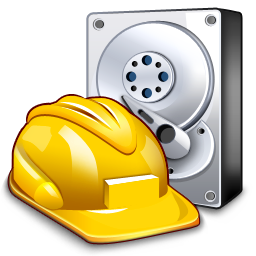 1
Distributed as
Free
Freeware
2
Trial version available

3
Trial version limitations
Freeware. No limits
Freeware. No limits
4
Number of devices per license
Unlimited

Professional - 1
Professional bundle - 1

5
License model
Lifetime
Subscription + Lifetime
6
No credit card to try

7
Money back guarantee

8
See Plans & Pricing
Pricing details
Pricing details
Both PhotoRec and Recuva can restore an unlimited number of files for free, but they don't rely on the same business model.
PhotoRec is distributed under the GNU GPL v2+ license, so anyone can run it, share it, and modify it without any limitations. 
Recuva is a freemium software application that's split into two tiers. The free tier includes unlimited recovery capabilities, and the paid tier adds some fairly unimportant extra features, including virtual hard drive support and automatic updates. 
Needless to say, PhotoRec's business model is more user-friendly, but the practical difference between the two data recovery applications in terms of their pricing is negligible. 
Data Recovery Performance
PhotoRec and Recuva make it possible for users to restore lost data without having to take out their credit cards first, but how much data can they actually restore? The answer may surprise you. 
Clever In-Depth Scan of File Systems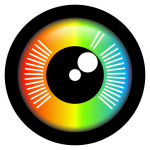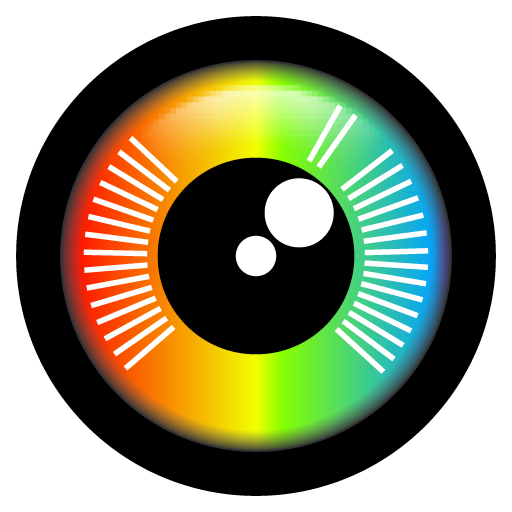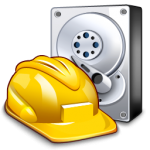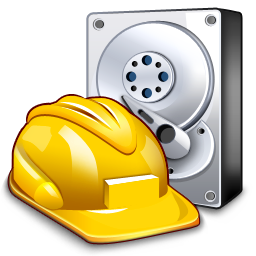 | | | | |
| --- | --- | --- | --- |
| 1 | FAT32 partitions | | |
| 2 | exFAT partitions | | |
| 3 | NTFS partitions | | |
| 4 | EXT4 partitions | | |
| 5 | HFS+ partitions | | |
| 6 | APFS partitions | | |
PhotoRec always assumes that the original file system has been damaged, so it can't perform a Clever in-depth scan of a file system, which is how we refer to a type of scan that can recover permanently deleted files with their metadata intact. Recuva can theoretically perform a Clever in-depth scan, but the results are pretty much abysmal across the board. You have some chance to get back lost files only when scanning FAT32 file systems, which can be most commonly found on USB flash drives and memory cards. 
Quick Scan of File Systems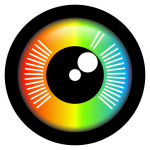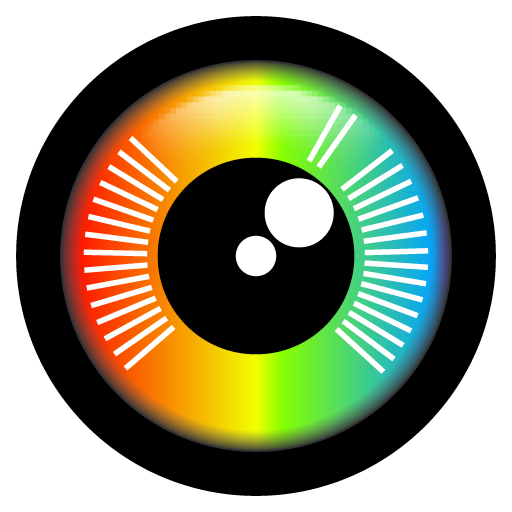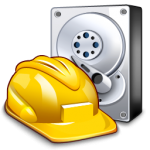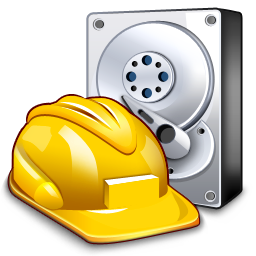 | | | | |
| --- | --- | --- | --- |
| 1 | FAT32 partitions | | |
| 2 | exFAT partitions | | |
| 3 | NTFS partitions | | |
| 4 | EXT4 partitions | | |
| 5 | HFS+ partitions | | |
| 6 | APFS partitions | | |
Once again, PhotoRec completely fails because it's limited to file signature-based scanning. That's just the nature of the beast and something you have to expect. What we didn't expect when testing Recuva was the equally bad performance of its Quick Scan mode. In theory, Recuva should be able to quickly recover recently deleted files with their metadata intact when scanning FAT32, exFAT, and NTFS partitions, but the result it delivers speaks otherwise. What's more, the application can scan only individual partitions—not whole storage devices.  
Other Scan Types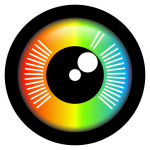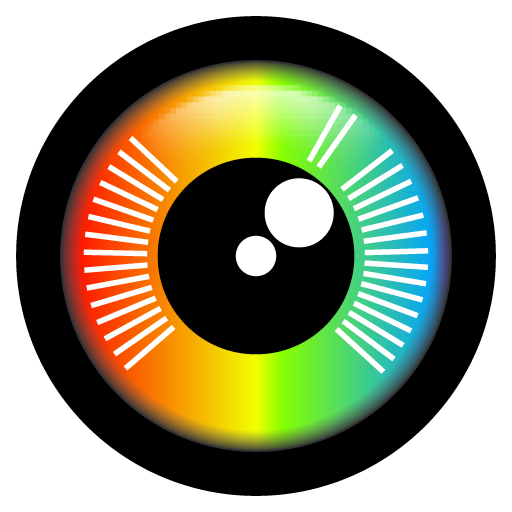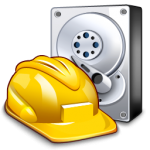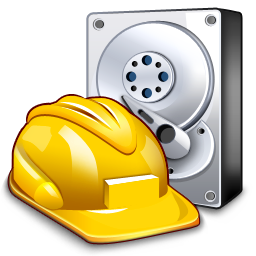 | | | | |
| --- | --- | --- | --- |
| 1 | The number of formats supported by deep scan | | |
| 2 | BitLocker support | | |
| 3 | Windows shadow copies scanning | | |
| 4 | Scan for lost partitions | | |
| 5 | Recovered files' labeling | | |
| 6 | Partial file recovery | | |
| 7 | Disk images: scan and recovery | | |
PhotoRec can recognize far more file signatures than Recuva, so you're much more likely to recover lost files whose records have been wiped clean from the file system. Just know that signature-based scanning and partial file recovery don't mix. As if to compensate its limited performance with extra features, Recuva makes it easy to work with BitLocker-encrypted drives and Windows shadow copies. Both applications can scan and recover disk images. 
Real-Life Recovery Challenge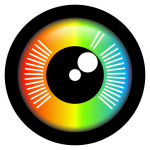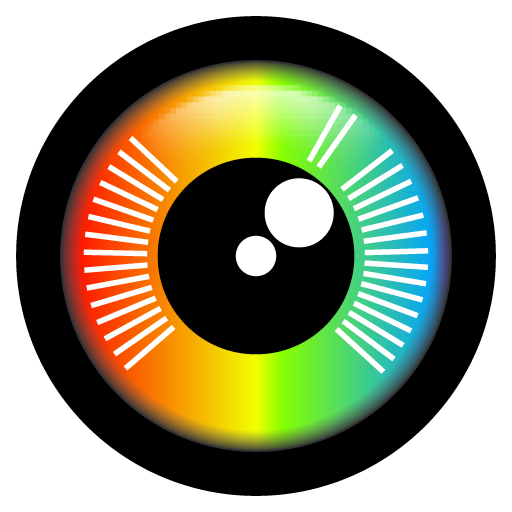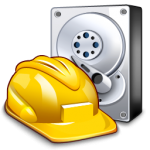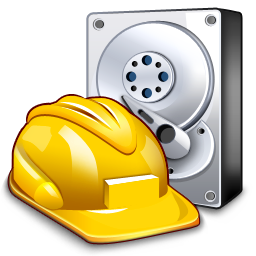 | | | | |
| --- | --- | --- | --- |
| 1 | Raw photo recovery | | |
| 2 | Video formats recovery | | |
| 3 | Document formats recovery | | |
Our real-life recovery challenges clearly revealed that PhotoRec is more likely to recover your lost photos, videos, and documents. It can reliably recognize file formats like cr3 (Canon raw version 3), raf (Fujifilm raw image file), r3d (Red digital camera company raw video file), or xlsx (Microsoft Excel 2007+ spreadsheet file). The same file formats are impossible or difficult to recover with Recuva because the application's data recovery algorithms and file signature database haven't been updated in a long time.
Feature Comparison
The overall quality of a data recovery software application isn't determined only by its performance (although, it's certainly the most important factor). Its update frequency, maturity, usability, and extra features, and other factors, also play an important role, and this section of our comparison is dedicated to them.
The problem with many free software applications is that they don't generate their developers enough money to keep them motivated to continue improving them. Indeed, both PhotoRec and Recuva don't receive updates nearly as frequently as we would like them to. 
PhotoRec was last updated in 2019 with the release of version 7.1. While you can download PhotoRec 7.2, it's still work-in-progress, so it may contain all kinds of bugs and optimization issues. The last version of Recuva was released in June 2022, which isn't that long ago, but all the latest updates were minor, and they didn't improve the application's performance at all. 
Given how much PhotoRec and Recuva cost, it probably won't surprise you that customer support is limited. Users are encouraged to troubleshoot issues on their own with the help of PhotoRec's and Recuva's extensive knowledge bases and online communities, namely the PhotoRec English forum and the Recuva community forum.
Many people instantly dismiss PhotoRec when they see a screenshot of its text user interface, not realizing that the Windows version comes with a graphical user interface called QPhotoRec. While the GUI does make the software easier to use, its barebones nature and numerous usability issues mean that it's not even remotely in the same league as Recuva. For example, QPhotoRec doesn't automatically refresh the list of storage devices when a new device is connected or when a device is disconnected, and it also doesn't remember window size settings. 
Recuva's graphical user interface is much nicer to use, but it's far from perfect. To start with, its design is clearly stuck in the Windows XP era, so features like Dark Mode are not supported. Just like QPhotoRec, Recuva doesn't automatically update the list of connected storage devices, nor does it resume interrupted scans. More advanced features are available only after switching to Advanced Mode.
Do you need to recover lost data from a mobile device or RAID array? Then neither PhotoRec nor Recuva will be able to help you, and you need to choose a different data recovery software application. Fortunately, internal and external HDDs and SSDs, USB thumb drives, and memory cards are all supported. 
PhotoRec can even scan unmountable partitions—something Recuva can't do—and this feature comes in handy when recovering data from a Windows system drive or some other storage device that you can't unmount because it's in use or because it refuses to cooperate. 
PhotoRec and Recuva don't give their users many extra data recovery features to help them achieve the desired results.
The former application can scan free storage space and start file recovery without interrupting the scan, but that's it. Recuva, on the other hand, can create byte-to-byte device backups, display recovery chance predictions, and filter out corrupted scan results. 
What the two applications have in common is decent scan speed. Even when scanning a really large storage device, PhotoRec and Recuva don't take much time to finish, and that's always a good thing because endless waiting for a really important lost file to be recovered can be nerve-wracking.  
Considering that PhotoRec is largely developed by just one person, it's completely understandable that it doesn't come with any extra features. In fact, we think that it's better for everyone that Christophe Grenier uses his limited time to improve PhotoRec's data recovery performance instead of trying to turn it into the software equivalent of a Swiss army knife. 
Recuva gives its users only one extra feature: the option to securely delete sensitive data so that it can't be recovered in the future using Recuva or any other data recovery software. It's not that Piriform doesn't have the manpower to implement more extra features, but the company wants to avoid creating an overlap between its software products. 
Wrapping Up
The choice between PhotoRec and Recuva will always come down to what you value more: data recovery performance or usability.
If you value performance above everything else and are comfortable when using command line apps, then PhotoRec is the better choice for you. Those who like their apps to be as easy to use as possible should go with Recuva and, if it doesn't deliver the desired results, go with a completely different data recovery software application altogether.  
We at Pandora Recovery always strive to find data recovery software applications that deliver the best overall value, and PhotoRec is a clear winner in this regard despite its shortcomings.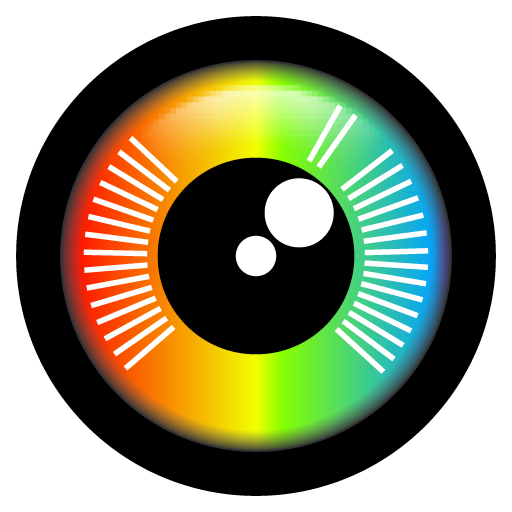 PhotoRec for Windows
3.37
Runs on all major platforms
Decent data recovery performance
Text and graphical user interface
Displays recovery chances
Can securely delete sensitive files
More software comparisons
Still haven't found the ideal solution? Then check out our other data recovery software comparisons: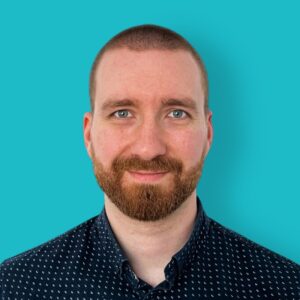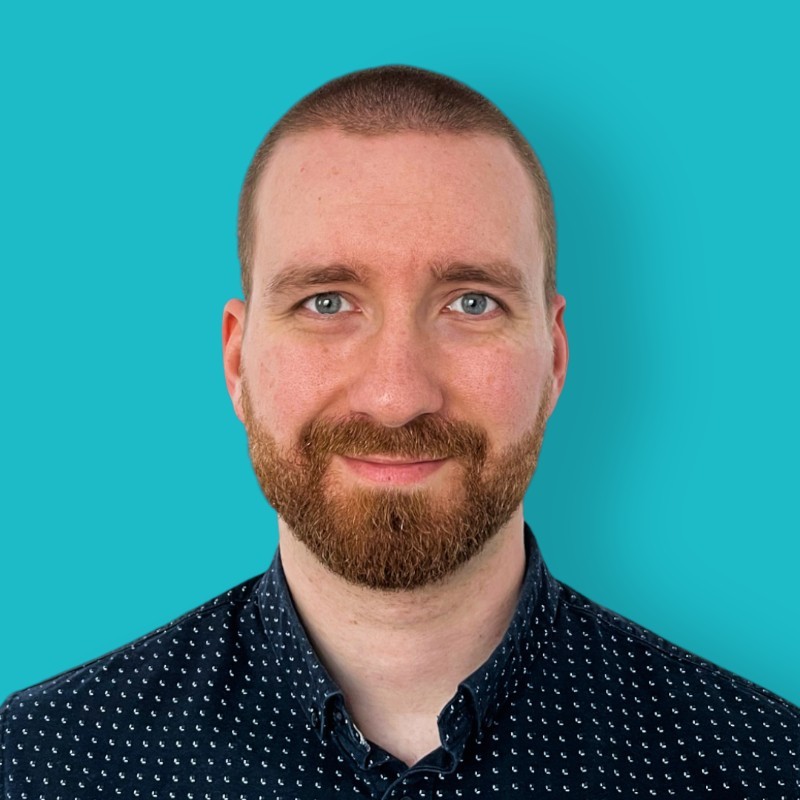 Author
David Morelo is a professional content writer with a specialization in data recovery. He spends his days helping users from around the world recover from data loss and address the numerous issues associated with it.
When not writing about data recovery techniques and solutions, he enjoys tinkering with new technology, working on personal projects, exploring the world on his bike, and, above all else, spending time with his family.
David's recent reviews
David's recent publishings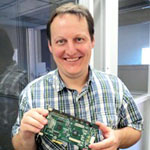 Yevgeniy Tolkunov
Approver
Frisco, Texas, United States
Yevgeniy Tolkunov is Hardware Engineer at ACE Data Recovery. Yevgeniy has a Master's Degree in Physics, Information Technology; 15+ years of experience.