PhotoRec vs EaseUS Data Recovery Wizard
Top-Rated Software
Disk Drill for Windows

4.55

5
Compatibility
5
Recovery Rate
5
Usability
5
File Type Support
5
Speed
200,000

Found files

Found files and Recovery quality
PRO Version
Read full Disk Drill review
Read full
Compare

We streamlined our evaluation parameters into several clear categories.

PhotoRec for Windows

3.37

EaseUS Data Recovery Wizard for Windows

3.85

Compatibility
3
5
Recovery Rate
3
3
Usability
1
4
File Type Support
3
4
Speed
4
4
Found files and Recovery quality
196,799

Found files

200,000

Found files

PRO Version

Freeware

$69.95 / 1 month

Subscription + Lifetime

Read full PhotoRec review
Read full EaseUS Data Recovery Wizard review
Introduction
Despite sharing the same goal, recovering lost files, PhotoRec and EaseUS Data Recovery Wizard couldn't be more different. Although they're both members of the extended family of data recovery software, each can't fully replace the other.
We've covered both data recovery solutions in the past, uncovering all their pros and cons. Thus, this comparison is far from a comprehensive review of those apps. Instead, it would be best to treat it as a direct comparison of those data points, each app's highs and lows, to help you find the best solution for your preferences and needs. Shall we begin?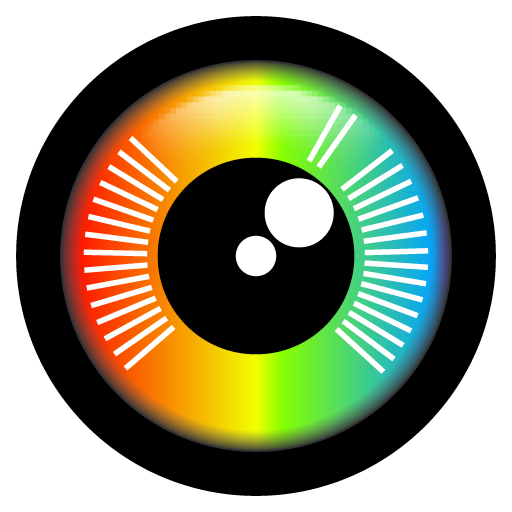 PhotoRec is far from perfect. And yet, it's also worth all the praise in the world for two reasons: it's primarily the product of a one-person team, Christophe Grenier, and comes with zero cost. However, in direct comparison with similar products, it becomes apparent that there's only so much a single person can do.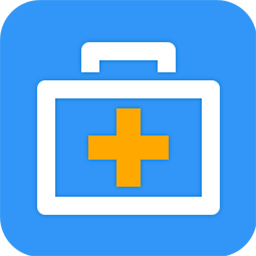 Produced by the established EaseUS, Data Recovery Wizard is not a new app. Still, it remains ever-popular and is consistently rated highly by reviewers. As cold, hard data reveals, that's justified - if you're interested in the points where it excels.
Top PhotoRec Pros
Completely free. There is no need to buy a license to recover files. The program is completely free.
Open source. PhotoRec is open source, so anyone can study its source code and make modifications to it if desired.
Optional graphical user interface. The Windows version of PhotoRec comes with an optional graphical user interface that makes it more accessible.
Top EaseUS Pros
Scan results. Scan results are easy to navigate and grouped in a user-friendly file tree.
Scan speed. Scanning is very fast and doesn't make you wait a long time for results.
Free recovery. The software lets you recover up to 2 GB of data for free if you agree to mention the product on a social media network.
Top PhotoRec Cons
Interface slows down during scanning. When the scanning process starts, the user interface becomes a lot less responsive.
Window size settings. The software doesn't remember window size settings.
Rarely updated. The program rarely receives updates.
Read full review
Top EaseUS Cons
Pop-up ads. Pop-up ads for other products appear frequently, and they can't be turned off.
Inaccurate time estimations. When the software estimates how much time an operation will likely take, the displayed time is almost always wrong.
Limited preview capabilities. The formats supported for previews are very limited, and even popular photo formats are not always viewable.
Read full review
Pricing • Business model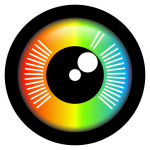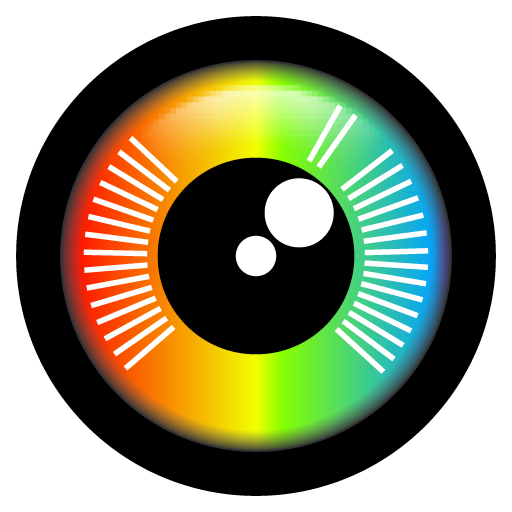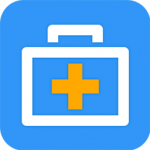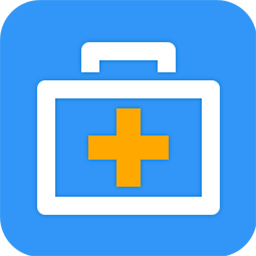 | | | | |
| --- | --- | --- | --- |
| 1 | Distributed as | Free | Freemium |
| 2 | Trial version available | pros | pros |
| 3 | Trial version limitations | Freeware. No limits | Recover up to 2 GB for free |
| 4 | Number of devices per license | Unlimited | |
| 5 | Starting price | Free | $69.95/ 1 month |
| 6 | License model | Lifetime | Subscription + Lifetime |
| 7 | No credit card to try | pros | pros |
| 8 | Money back guarantee | cons | pros |
| 9 | See Plans & Pricing | Pricing details | Pricing details |
If cost is the sole factor in choosing a data recovery solution, PhotoRec wins. It's that simple. And that's because nothing can beat free. PhotoRec comes with zero cost, no need for purchase to download it, no demand for buying a license, and no subscription model. Nothing.

By also being an open-source piece of software, anyone can "borrow" its code to remix or incorporate it into their own solutions.

EaseUS Data Recovery Wizard is the polar opposite of PhotoRec's free offering. Data Recovery Wizard is distributed as a Freemium app, which means it comes with significant limitations. The freely downloadable version restricts recovery to 2 GBs of data. For more, you're called to pay for its Pro, Pro+Bootable Media, or Technician plans, which range from $69.95 to $499.

Still, "free" may be enticing, but some of PhotoRec's cons might be show-stoppers for many. Those would prefer paying EaseUS Data Recovery Wizard's admittedly affordable (for the entry-tier) price to avoid having to deal with annoyances (like the lack of a modern interface).
Data Recovery Performance
The most critical factor in all data recovery applications is their ability to bring lost data back. Other aspects may affect your choice, but if an app can't recover a single file, why even consider it? Thankfully, both PhotoRec and EaseUS Data Recovery Wizard fare better than that. But how do they compare?
Clever In-Depth Scan of File Systems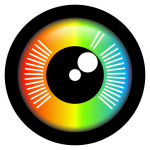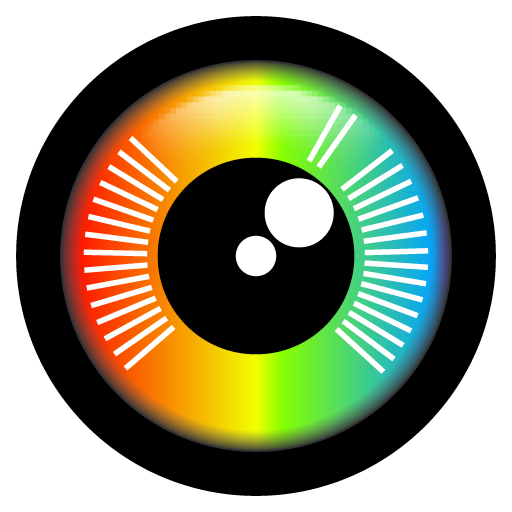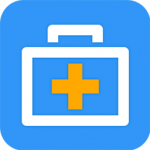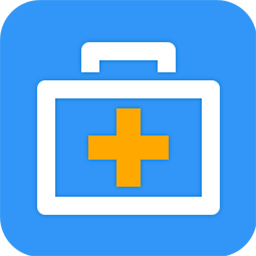 | | | | |
| --- | --- | --- | --- |
| 1 | FAT32 partitions | Not supported | Partial support |
| 2 | exFAT partitions | Not supported | Partial support |
| 3 | NTFS partitions | Not supported | Full support |
| 4 | EXT4 partitions | Not supported | Not supported |
| 5 | HFS+ partitions | Not supported | Full support |
| 6 | APFS partitions | Not supported | Not supported |
Every computer relies on some type(s) of file system(s) for storing and recovering data on any device, from the quickest NVMe drive to the slowest USB Flash Drive.
Unlike many of its peers, EaseUS Data Recovery Wizard doesn't support some popular file systems for non-Windows operating systems. So, options like EXT4 and APFS are out of the picture.
It's worth noting that even its FAT32 and exFAT support aren't the best. Thus, it's an optimal choice only if you care only about devices formatted with Microsoft's NTFS file system.
PhotoRec is designed to ignore such "contraptions" as file systems. It does acknowledge them but doesn't rely on them for recovering data. It doesn't try to locate remnants of corrupted file systems and decipher what they regarded as files and hierarchies. Instead, it looks at the device itself to find data structures in RAW data.
And that pretty much sums up why EaseUS Data Recovery Wizard is the better choice if you do care about support for FAT32, NTFS, or many other types of partitions/file systems. Without them, file names and structures aren't reproduced, and all recovered data is thrown together, expecting you to make sense of the results. And that's why even EaseUS Data Recovery Wizard's partial support for some file systems is better than nothing.
Quick Scan of File Systems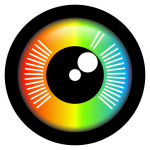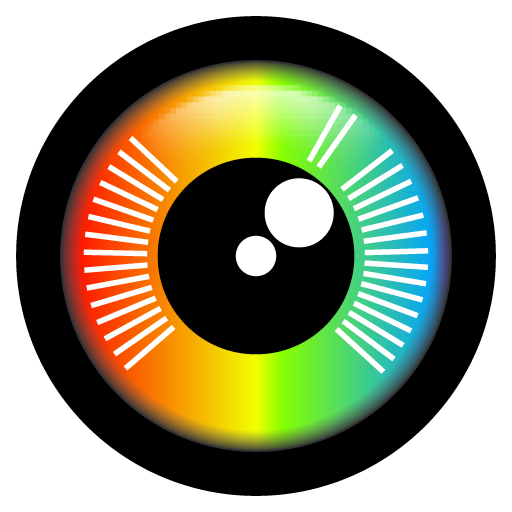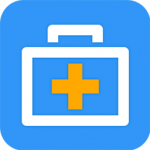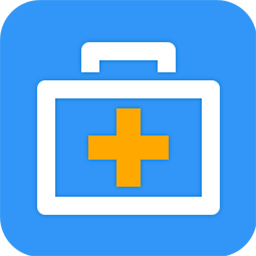 | | | | |
| --- | --- | --- | --- |
| 1 | FAT32 partitions | Not supported | Partial support |
| 2 | exFAT partitions | Not supported | Partial support |
| 3 | NTFS partitions | Not supported | Full support |
| 4 | EXT4 partitions | Not supported | Not supported |
| 5 | HFS+ partitions | Not supported | Not supported |
| 6 | APFS partitions | Not supported | Not supported |
EaseUS Data Recovery Wizard is quite speedy compared to many of its peers. Still, its Quick Scan capabilities leave a lot to be desired. In actual use, the app performs fine with the most popular file systems: FAT32, NTFS, and exFAT. However, if you need more, you're out of luck.
And yet, in direct comparison to Photorec, EaseUS Data Recovery Wizard remains the better choice. Photorec doesn't support quick recovery at all and can only perform a deep – and slow – signature-based scan. No quick scanning here.
Other Scan Types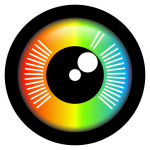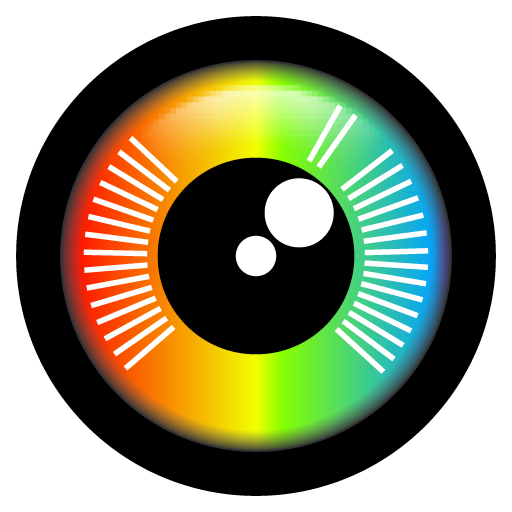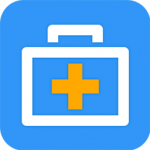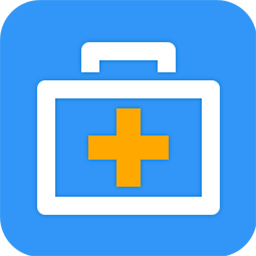 | | | | |
| --- | --- | --- | --- |
| 1 | The number of formats supported by deep scan | Some(≈480) | Some (≈200) |
| 2 | BitLocker support | Not supported | Full support |
| 3 | Windows shadow copies scanning | Not supported | Not supported |
| 4 | Scan for lost partitions | Not supported | Not supported |
| 5 | Recovered files' labeling | Partial support | Full support |
| 6 | Partial file recovery | Not supported | Full support |
| 7 | Disk images: scan and recovery | Full support | Not supported |
Unlike EaseUS Data Recovery Wizard, Photorec doesn't support BitLocker encryption, doesn't label recovered files, and can't perform partial file recovery.
However, it can also scan disk images, which can be quite helpful when dealing with a failing device. This allows you to work with an image instead of having to perform any recovery-related tasks on the device itself, further pushing it towards failure.
One point where EaseUS Data Recovery Wizard "loses" is that it doesn't support scanning and recovering data from disk images. However, the realists among us would point out that that's not something that would interest the average user.
Real-Life Recovery Challenge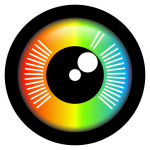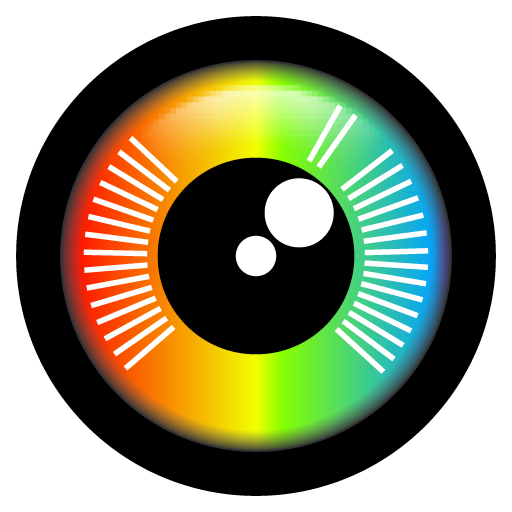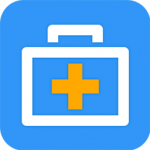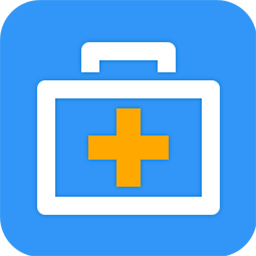 | | | | |
| --- | --- | --- | --- |
| 1 | Raw photo recovery | 69% | 77% |
| 2 | Video formats recovery | 67% | 62% |
| 3 | Document formats recovery | 64% | 80% |
Photorec fares better than EaseUS Data Recovery Wizard when looking solely at the number of file types it supports. We've deemed it "impressive" in our in-depth review since it recognizes over 300 file families and 480 file extensions. And yet, its recovery results aren't what you'd expect.
Despite its name and specialization, PhoroRec falls slightly behind when recovering RAW photo files. During our extensive testing, it managed a respectable 69% in RAW photo recovery. Still, EaseUS Data Recovery Wizard managed to pull ahead with 76%. That's because, when looking at individual formats, EaseUS Data Recovery Wizard performed better when, for example, recovering DNG, FFF, or IIQ files.
Photorec performed better than EaseUS Data Recovery Wizard when recovering videos. It wasn't the best for GoPRO 360-degree video files or Apple ProRes MOV videos. Still, when looking at the grand picture, it scored 67% compared to EaseUS Data Recovery Wizard's 62%.
Feature Comparison
Unlike the old paradigm of standalone apps for one purpose, today's software is more complex and ever-evolving. It keeps accumulating new features, improving the existing ones, upgrading its performance, and streamlining its UI. How do our two competitors look when judged with modern and demanding standards?
EaseUS Data Recovery Wizard and Photorec are established, tried, and tested solutions that can achieve their intended results. Photorec, though, remains primarily a Linux-first solution since there are much more versatile and modern-looking alternatives on other operating systems, like Windows and macOS.
This also leads to further "visibility" and, as a result, popularity, which in turn affects their available resources and rate of development.
Photorec has a single person behind it and feels more like a "passion project". A project that, unfortunately, can't afford multi-programmer teams, UI/UX specialists, or a support team. On the contrary, EaseUS is a large company with a respected history.
That's why with EaseUS Data Recovery Wizard, you can expect a new version or worthwhile update almost every six months. With Photorec, there's no schedule, no frequency, and updates are more or less random and much rarer.
One could argue that the original terminal-based version of Photorec doesn't offer an actual interface. That's why its Qt-based version is excellent news for those who hate the terminal.
Thanks to the Qt toolkit, the same technology used for the powerful KDE Plasma Desktop Environment on Linux, Photorec now offers a "proper" interface. "Proper" as in with buttons, menus, file requesters, and other elements with which you interact with your mouse.
Like most Qt-based software, though, QPhotorec ends up feeling somewhat "clunky" on non-Linux platforms (and even on Linux when not using KDE).
What's worse is that the Qt version only exposes the very same functionality included in the terminal version. It doesn't improve on it in any meaningful way.
EaseUS Data Recovery Wizard has a modern, much more user-friendly interface that enables easy access to the app's most useful functions. It makes it easier to tell apart your devices and choose your source and target for recovery.
The recovery process itself is also more effortless with EaseUS Data Recovery Wizard. The app allows you to preview the to-be-recovered files through thumbnails, search for strings in their filenames, sort them, or filter them by type.
Although Linux fans can easily update Photorec with a single command in the terminal, other OSes don't have that luxury. It's there that EaseUS Data Recovery Wizard's built-in updater proves helpful, compared to the manual re-download and unarchiving process needed by Photorec.
Because of such factors (and we should also mention its multilingual UI), EaseUS Data Recovery Wizard overtakes Photorec usability-wise.
Photorec has been in development for ages and hides a powerful engine behind its archaic looks. So, it's no surprise it scored 69% in **Device Support** when we reviewed it.
The popular open-source data recovery app can detect and work with most internal and external HDDs, SSDs, USB Flash Drives, and Memory Cards. And it can also locate and scan even lost or unmountable partitions. It may not fully support all file systems, but it **can** recover data from devices formatted with FAT, NTFS, exFAT, EXT2/3/4, and HFS+ file systems.
Still, EaseUS Data Recovery Wizard fares better in this regard, too. Not only it's on par by being able to work with the same number of devices (if not more), but it also offers better support for some of those file systems (like NTFS and HFS+).
Although far from perfect, EaseUS Data Recovery Wizard also partially supports RAID0, 1, and JBOD setups, where demanding users might keep terabytes of data. In contrast, Photorec seems to ignore they exist.
Photorec is quite speedy with specific data recovery setups and workloads. It helps how it can further reduce the time needed to complete a scan by only checking the free space on a device. EaseUS Data Recovery Wizard lacks that feature but makes up for it in other (arguably more useful) ways.
You can run Photorec during boot "outside" of a computer's primary operating system by using a "live" Linux distribution. That can quickly get complicated if you're unfamiliar with Linux. For example, Photorec might not be included with your Linux distribution of choice, forcing you to (learn how to) install it from scratch.
EaseUS Data Recovery Wizard offers a much more convenient way to create bootable media. It also monitors the device's vitals during its scan to minimize the chances it fails mid-process.
Anyone who's ever tried a data recovery solution like WonderShare's RecoverIt or CleverFiles Disk Drill might be surprised with EaseUS Data Recovery Wizard and Photorec. Unlike many of their peers, both Photorec and EaseUS Data Recovery Wizard lack any extra features worth mentioning. Don't expect support for accurate backups, SMART monitoring, or additional file repair tools from either solution.
Linux users might consider Photorec's Qt-based GUI version an extra. Still, on other OSes, a GUI for most apps is a given.
EaseUS offers an additional solution that can attempt to repair corrupted videos. However, since it's not built in EaseUS Data Recovery Wizard but precisely "an additional solution", we can't consider it one of the data recovery app's features.
Wrapping Up
If affordability is at the top of your list, almost nothing beats PhotoRec. However, despite its limitations being justifiable since it's made by a single person, they're still limitations you'll have to accept. PhotoRec's potentially unsatisfactory results and slow speed aren't its most significant cons. Instead, the lack of proper support for modern file systems may convince you to skip it.
EaseUS Data Recovery Wizard offers "better support" with every possible meaning of the term. It has a more modern and streamlined interface. It can work with many popular file systems (even if it doesn't fully support all of them). EaseUS Data Recovery Wizard also offers speedier communication channels when in need of support with an issue. And although not brimming with extras, it's more feature-rich than the relatively "barren" PhotoRec.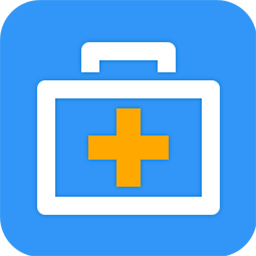 EaseUS Data Recovery Wizard for Windows
Modern interface
Supports many file systems
Speedy scan and results
Support
Updated frequently
Free
Unlimited recovery
Open-source
Works with RAW storage devices
Two "interfaces" - terminal and Qt-based
More software comparisons
There are countless data recovery tools, and you can easily get lost among them. Which excel, and in what regards? Instead of trying to make sense of everything on your own, feel free to check the rest of our software comparisons. Through them, you can see how each app fares against its peers to find the best one for you easily.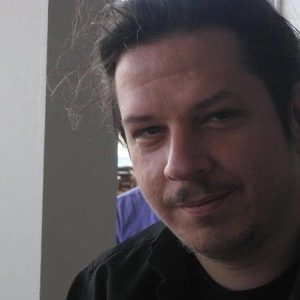 Author
Odysseas is a geek with over three decades of experience in tech who occasionally lost vast amounts of data. "Data" he managed to recover most of the time using various recovery solutions.
Eventually, he joined our team to write about such data loss and recovery scenarios and all related software and methods.
Despite having written thousands of articles and tutorials for various popular outlets, he considers his data-recovery adventures an ongoing learning experience.
Odysseas's recent publishings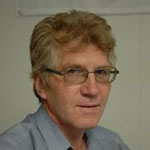 Nikolay Lankevich
Approver
Houston, Texas, United States
Nikolay Lankevich has over 15 years of strong experience in various fields and platform includes Disaster Recovery, Windows XP/7. System analysis, design, application (Inter/Intranet) development, and testing. Provided technical supports on desktop and laptops on Win-XP and Macintosh for about 2000 employees.