xD Card Recovery: How to Recover Data From xD Cards
xD Card Recovery: How to Recover Data From xD Cards
We all rely on our cameras to capture precious memories. Storage devices like xD cards help us to achieve this. While we generally aim to keep our files safe, sometimes life happens and we may lose some or even all of the files or photos on a device such as an xD card.
Want to skip the introduction and jump straight to the recovery guide? Click
here
.
However, don't give up hope if you've lost files on your xD card due to something like accidental deletion or formatting. In this article, we will take a detailed look at the process of recovering data from xD cards.
For your convenience, we have compiled the most common data loss scenarios associated with xD cards into the table below, along with quick links to the appropriate sections of the article describing the potential solution to your problem.
Important: If you need to recover files from an xD card, please stop using it right now! Read this article first to see what you need to do in order to recover your files. Using your xD card will result in the files that you want to recover being overwritten.
| | |
| --- | --- |
| Problem | Solution |
| I have accidentally deleted important photos from my xD card. | Try data recovery software to retrieve your deleted files and photos. |
| I have formatted my xD card by mistake and I need my data back. | If your xD was formatted using a quick-format method, you can still recover your data using data recovery software. |
| My xD card is corrupted, I get error messages like "memory card error", "corrupt memory card" or "memory card needs to be formatted". | You should run a chkdsk to fix possible xD cards' file system issues, or try to recover data right away by scanning your card with data recovery software. |
| Files on my xD card are missing but I didn't delete them. | Recover your missing data using data recovery software. |
| My xD card is not recognized by my PC. | You should try to making your xD card accessible again or scanning your memory card right away using data recovery software. |
| I guess my xD card is dead/damaged. | If you see clear signs that your xD card is physically damaged, you should contact a specialized data recovery service to prevent futher data loss. |
| My camera malfunctioned and I lost my pictures. Can I get them back? | You can try removing the memory card from your camera, connecting it to a PC or laptop and using data recovery software to get your pictures and photos back. |
Please also note, that in this article, we will focus mainly on logically damaged xD cards. We will look at resolving these logical issues and at recovery options if your xD memory card is physically damaged. We also have some advice on how to deal with this later in the article. If this advice doesn't work, then you will need to get help from a professional data recovery service.
Difference Between an xD Card and an SD Card
There are a few important differences between xD and SD cards we will touch on below so that there is no confusion. While these two device types are similar to each other, there are differences between them.
⬛ Shape: xD cards and SD cards have different shapes. xD cards have a more rounded appearance. On the other hand, SD cards have an appearance that is typically more rectangular and angular.
🔬 Size: In terms of size, xD cards take up a little less space than standard SD cards. However, the difference isn't significant. In addition, SD cards also come in the smaller microSD format.
💪 Capacity: xD cards can theoretically have capacities of up to 8GB. However, the maximum available size is usually around 2GB. SD cards on the other hand often come in capacities of at least 4 GB. In fact, newer versions of SD cards may even come in sizes of up to 2 TB.
⚡ Speed: In addition to their size advantage, SD cards also have a speed advantage over xD cards. The fastest SD cards out there can write at speeds of up to 312MB/s while xD cards can write at speeds of up to just under 4 MB/s.
💰 Cost: Another difference between these two storage types is that xD cards are surprisingly usually more expensive than SD cards. This is because they are proprietary and were only offered by Fujifilm and Olympus. Even though they aren't as powerful as xD cards, this drives their cost up.
👵 Lifespan: xD cards also tend not to last as long as SD cards. This is because xD cards tend not to have the same protection mechanisms in place as SD cards. SD cards implement what is known as wear levelling which helps to slow down memory wear by writing files to areas on the SD card with the least amount of wear.
With that being said, there is no denying that SD cards are very similar to xD cards. They may also experience data loss issues, most of which can still be solved with the help of a trusted
SD card data recovery software
tool.
Is It Possible to Recover Data From My xD Card?
To answer this question, we need to understand why you lost access to your data. Below you will find a table in which we have compiled the main reasons that may have caused you to lose data from your xD card, as well as xD card recovery possibility for each of the scenarios.
The simplest case of file recovery is if files were simply deleted in error. If this is the case, then you can immediately start off using data recovery software to attempt to recover your data. However, there is a possibility that your xD card might be damaged. This may have then resulted in you losing data. In this section, we will explain how to determine the problem with the card. Regardless of the damage type, it may be stopping your xD card from being read/written to.
Physical Damage
Besides obvious physical damage, such as a broken device, physical damage to an xD memory card may not be immediately noticeable. In either case, it is recommended to seek the assistance of a professional data recovery service, especially if your card shows signs of obvious physical damage, such as cracks, or signs of exposure to heat or water.
However, if you aren't able to read your device after inserting it into a memory card reader, this doesn't necessarily indicate a physical problem. To see if this is the case, consider the following:
Try using software such as Easeus Partition Master, which can detect drives that have errors that cause them to not be readable under normal circumstances.
If you are able to view the drive, then you will be able to carry out repairs. In this case, you're probably experiencing a repairable logical error.
Logical Damage
Logical damage refers to damage that isn't a result of physical issues with a storage device. This type of damage may happen for a number of reasons. We will discuss these below.
File System Damage: File system damage may happen because of something like a power outage or a software crash. If this happens, then you won't be able to access the files on your xD card as it may be corrupted or become RAW. You can repair this type of damage by fixing your cards' possible file system errors or try recovering data straight away with data recovery software.

Software Errors

: Some software errors can lead to logical damage of you xD card and/or file deletion. Data recovery software is thankfully effective in such a scenario too.

Viruses and Malware

: Viruses and malware can lead to logical corruption and accidental deletion of files from a storage device too, unfortunately. You can recover the deleted files with recovery software. However, after doing this, you should ensure that you carry out thorough virus and malware scans to ensure you clear out any infections so that the problem doesn't occur again.
Improper Ejection: When an xD card is removed from a device without properly "ejecting" it first, the file system on the card can become damaged and cause data loss. This happens because the data being written to the card at the time of removal may not have finished being saved or written correctly, leading to incomplete or corrupted files. You can try scanning your card with a data recovery software tool to see which files can still be restored to their original form.
Power Outage: Sudden power outages or surges can also result in logical damage to an xD memory card, causing data loss. This happens when data is being written to the card at the time of the power interruption, leading to memory card corruption. Just like with other causes of memory card damage, data recovery software should help read your data.
Wear and Tear: Over time, the read and write mechanisms of an xD memory card can become worn out or damaged, leading to logical corruption of the card's file system. This can also result in data loss or the inability to access certain files or all files at once. If the DIY method won't help, you may have to contact a specialized data recovery service.
Other Causes of Data Loss
In addition to physical and logical damage to your memory card, there are many more classic data loss scenarios. Some of which are still caused by the above types of damage.
Accidental File/Folder Deletion: When a file is deleted from an xD card, it isn't immediately erased from a storage device. It is just earmarked for deletion. This means that unless you write to a storage device after accidentally deleting a file, you will have a good chance of recovering it.
File System Formatting: This can be an issue if a user formats their storage device unintentionally. This could be the case or they might have forgotten to back up some files before formatting their device. In any case, this will lead to files being initially inaccessible. Again, if your xD card isn't written to before attempting recovery with recovery software, then there is a strong possibility of formatted data being recovered.
Files and Folders Disappearing: xD card logical corruption can cause files and folders to disappear due to damage to the card's file system. Improper ejection, power interruption, virus/malware, and wear and tear can all contribute to this type of corruption. The files may still exist physically on the card but are no longer accessible.
xD Card Data Recovery Process
The data recovery process is similar regardless of if you are doing it by attaching your xD card directly to your computer using a card reader or if you are attaching the device that uses the SD card to the computer.
Note that we will focus mainly on data recovery on Windows 10/11 in this section.
Step 1. Make Your xD Card Accessible Again
Some of the logical errors that we described above may result in your xD card being somewhat inaccessible outside of specialized software. We will need to fix any errors before attempting to recover data. If your card doesn't have any logical errors then you can skip this section. Below are some options for fixing possible issues so that your xD card will be accessible again.
Method 1: Run chkdsk
Running chkdsk can help with disk read errors that might sometimes pop up that can prevent you from being able to access your xD card. In order to run chkdsk, do the following:
Open the Command Prompt in Windows 10 or Windows 11 as an administrator. You can do this by going to the start menu, typing in Command Prompt, right-clicking on the Command Prompt icon and then selecting Run as administrator.
You can then run the chkdsk scan by typing

chkdsk <xD card letter>: /f

. Hit enter and the scan will run and fix any errors that are found.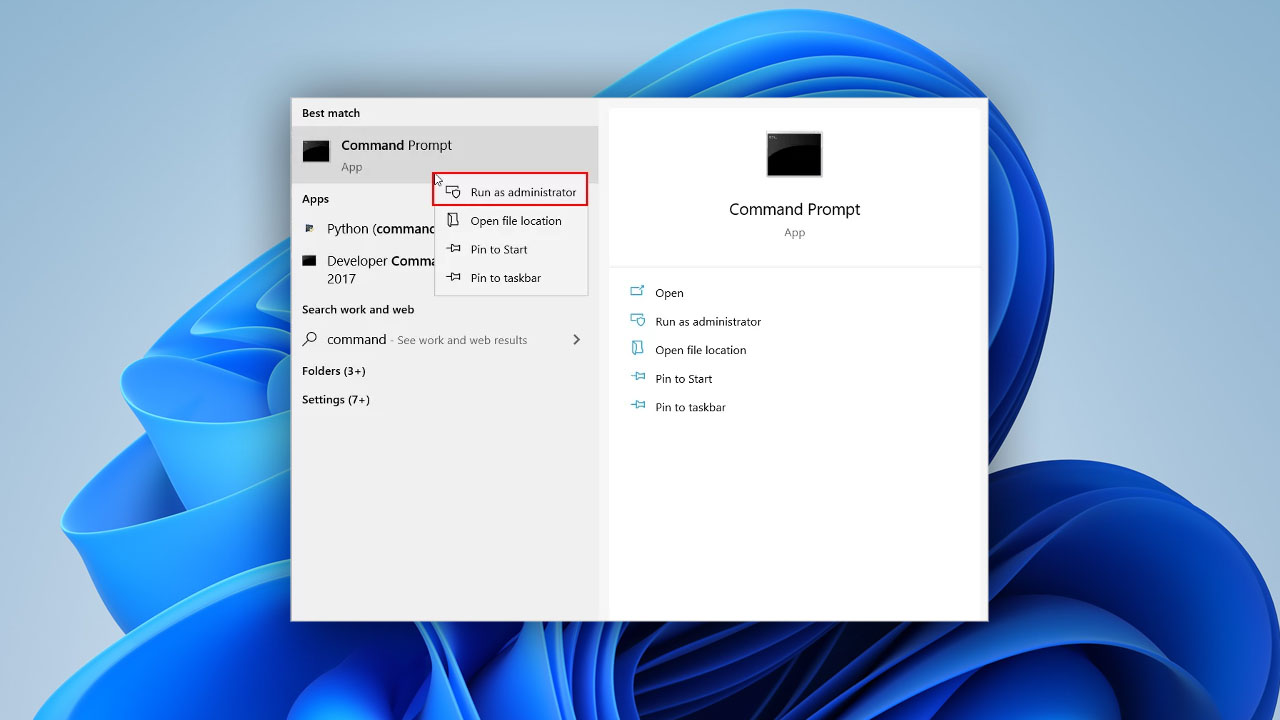 Method 2: Reinstall Drivers
You might need to try reinstalling the drivers for your xD card reader. This can be an issue sometimes. To do this, you can go to the device manager and reinstall your driver from there. To reinstall drivers, follow these steps:
Type Device Manager into the start menu search bar and then open the device manager after it pops up.
You can either use the Update driver option or you can use the Uninstall device option, after which you can then install the driver for your xD card reader again.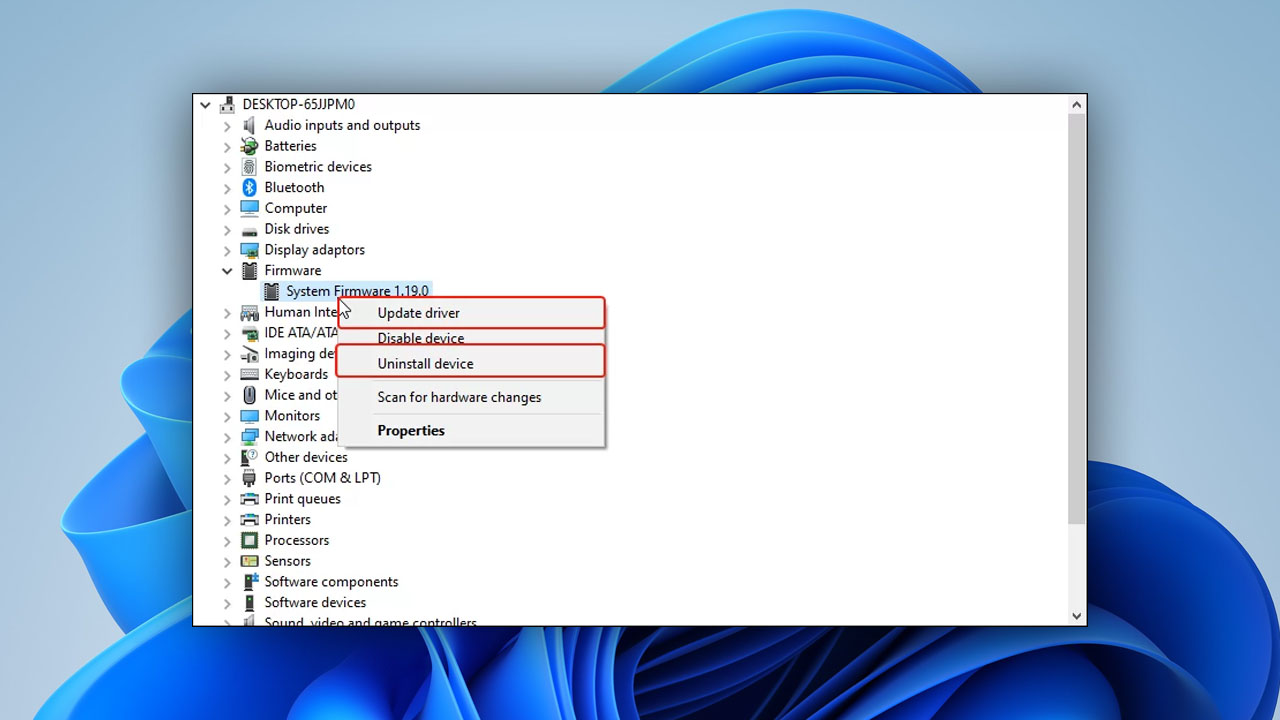 The name of your xD card reader in the device manager will vary depending on the model. The image above is just an illustration.
Method 3: Reformat Your xD card
Sometimes you have to resort to reformatting the xD card if there is an issue with the file system and you are unable to read your card. As we have learned above, files can still be recovered even after formatting. You can either use Windows native built-in tools to do the reformatting or you can use software such as Easeus Partition Master to format your xD card.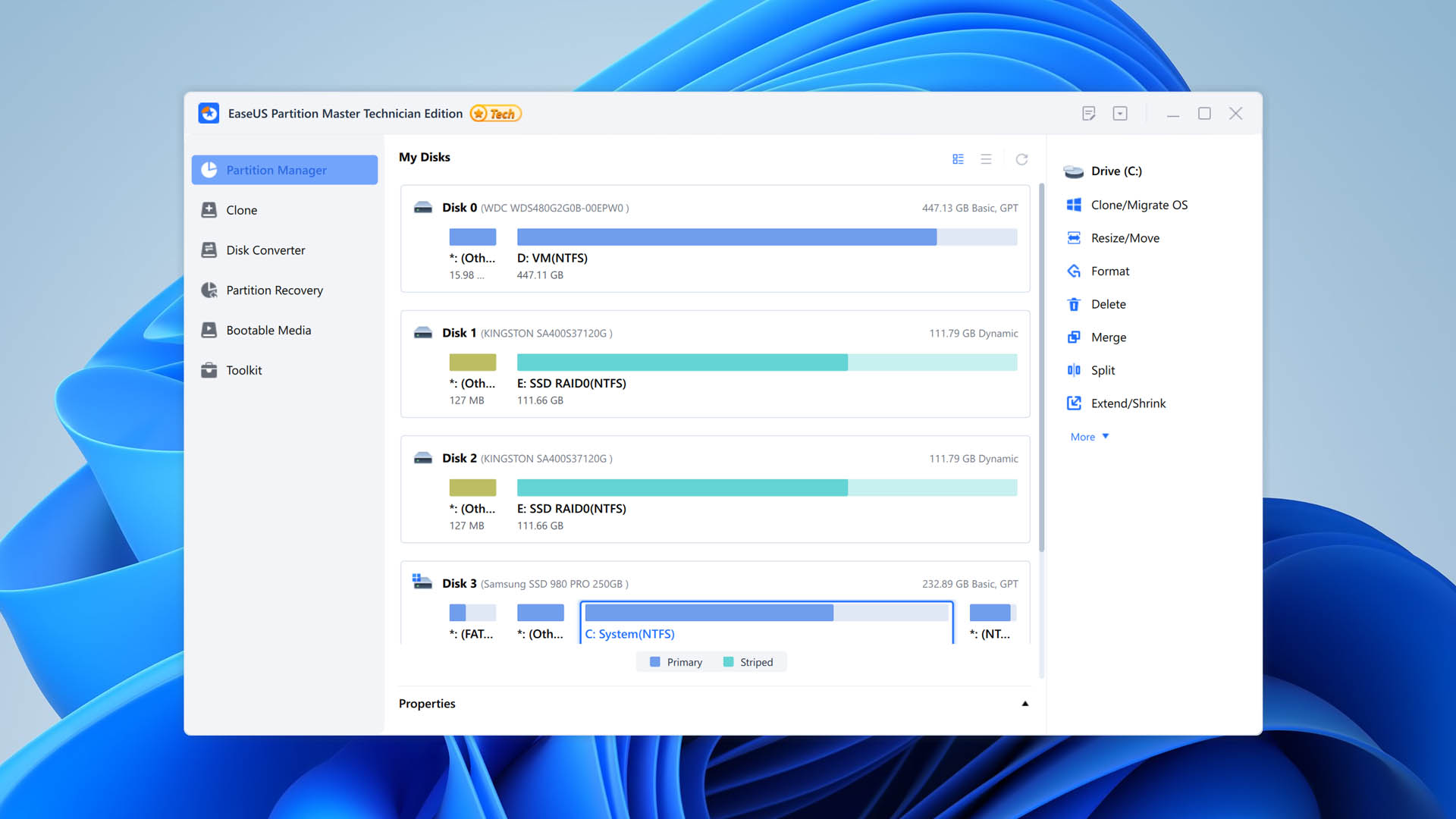 Step 2. Use Data Recovery Software to Recover Data From xD Card
To recover files from your xD card, you will need to install reliable and effective data recovery software. Here, we will use Disk Drill since it has proven to be one of the most effective options for a Windows PC in our tests. It's easy to use and has several thorough scan options which ensure that you have the best possible chance of recovering your files.
Connecting Your xD Card to Your Computer
Before we walk through the recovery process, let's consider the different options that you have for connecting to your xD card and executing the recovery procedure:
Connect your xD card to your computer using an internal/external card reader: Even if your computer doesn't have an internal card reader, you have the option of acquiring an external card reader to read your xD card. You'll be able to access the xD card and work with it just as if it was a USB thumb drive. Ensure that your card reader supports xD cards.
Insert the xD card into the device that you use it with and connect that device to your computer with its USB cable: You also have the option of putting the xD card into the device that you usually use the xD card with and then connecting the device to your computer. This causes your card to appear as a regular USB mass storage device in most cases. You may have to change some settings on your device to ensure that the xD card appears as a mass storage device. Not all devices have a USB mass storage mode. You will need this to be able to access your device from within the data recovery software you're using. If your device does not support this, you will need to use a card reader to be able to read your device.
Using Disk Drill to Recover Files From Your xD Card
Download and install Disk Drill to your PC or laptop.
Connect your xD card to your coputer using one of the described methods above. Regardless of the option that you choose, after connecting your card reader/device to your computer, you should be able to view the device in Disk Drill. You can now select your device.
Start the scan. After selecting your device, you can then get started with the recovery process. To do this, first select All recovery methods in the right sidebar of the application's window. You can then click on the Search for lost data button.
The search process will then begin. After the search is over, a results page will show up. This will show you the files that you can recover. It will also categorize these files according to their type.
Some files will need to be reconstructed and won't have file names. You may have to search the Reconstructed category and then try to deduce from there which file is yours based on the size and type of file. In our case, we were searching for an audio file which we were able to locate successfully.
After selecting the Recover option, we can now choose the location to save the file to. You will have to save files that you want to recover to a location that isn't on the xD card. This is to ensure that if you need to recover more files there won't be any overwriting taking place.
Select ok and then you'll be able to enjoy your file(s) once more.
Frequently Asked Questions
xD cards were commonly used in older cameras made by Olympus and Fujifilm. However, they proved to be a more expensive technology than SD cards and these manufacturers eventually transitioned to SD cards. They are essentially obsolete. However, they can still be bought from online stores such as Amazon or eBay.
An xD picture card is usually used for storing pictures taken with a digital camera.
An xD card will not fit into an SD card slot since the 2 different types of storage devices are shaped too differently.
Yes, data can be recovered from an xD card. You just need to use appropriate data recovery software. There are some excellent options out there such as Disk Drill, R-Studio or EaseUS Data Recovery Wizard. They are available for both macOS and Windows.
Here's a fast and reliable way to perform an xD-Picture card recovery:
Download and install Disk Drill on your PC.
Connect your xD-Picture card to your computer.
Select the card from the device list and run the scan.
Mark the files or photos you need to restore.
Finish the xD-Picture card recovery process.
If your computer has an internal memory card reader, you will need to check to see if it supports xD cards. If it does not then you will need to acquire an external memory card reader that can accommodate xD cards.
First, you will need to ensure that you have a memory card reader that supports xD cards. Eject the xD card from the device and insert it into the memory card reader. Place the card into the reader and note that it won't slide into its slot unless it is the right way up. You may also be able to connect your card to the computer by putting it into the camera you're using it with and then connecting the camera to your computer. If your camera supports USB mass storage then you will be able to access the memory card with data recovery software.
If your memory card is healthy, then simply connect it to your memory card reader and copy the files that you need to your computer. If you have suffered file loss, then you can use Disk Drill, which allows you to recover up to 500MB of data for free. You can also try
PhotoRec
. It is open-source and completely free.
Based on our tests, Disk Drill is the best memory card recovery software. It supports hundreds of file formats, has powerful recovery capabilities, has an intuitive user interface, and even has a free package that offers up to 500MB of data recovery for free. You should also pay attention to such tools as R-Studio, EaseUS Data Recovery Wizard, DiskGenius, or DiskDigger for PC.
Final Words
You can recover data from an xD card as long as the xD card isn't physically damaged. Physical damage requires attention from a professional. If your xD card has suffered some kind of logical damage, then you will need to resolve that issue first. Luckily, there are several options for doing this as we have learned above in this article. There are also several great data recovery applications available. This gives users out there aiming to recover files from xD cards lots of options for recovering their data.
Read Previous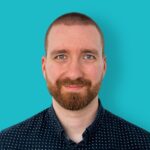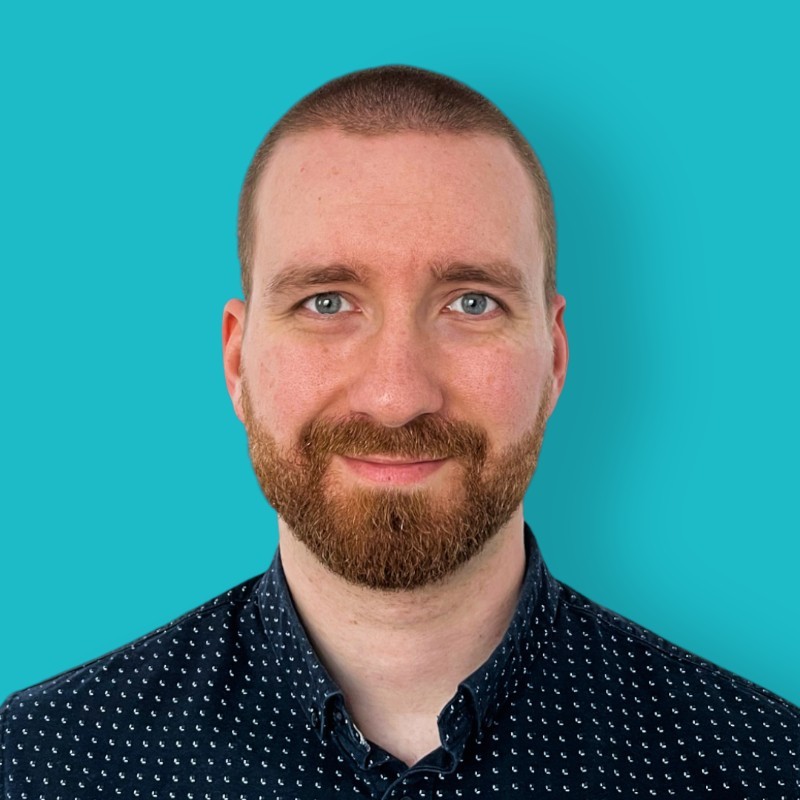 David Morelo
on March 23, 2023
Read Next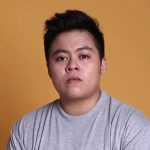 Alejandro Santos
on March 24, 2023
Help Us Improve This Article
Was the provided information useful? Your vote is important to use!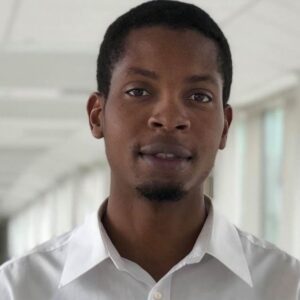 Author
William has been fiddling with tech for as long as he remembers. This naturally transitioned into helping friends with their tech problems and then into tech blogging and blogging about data recovery.
William's recent publishing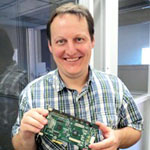 Yevgeniy Tolkunov
Approver
Frisco, Texas, United States
Yevgeniy Tolkunov is Hardware Engineer at ACE Data Recovery. Yevgeniy has a Master's Degree in Physics, Information Technology; 15+ years of experience.