5 Most Effective SD Card Repair Tools to Fix Your Memory Card and Retrieve Lost Data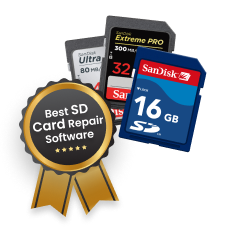 SD cards provide a great way to extend the storage on a digital camera, smartphone, or another mobile device. Unfortunately, these small storage devices can easily become damaged or corrupted, causing you to lose precious photos, important documents, and other files. Let's take a look at the top 5 best SD card repair software tools that you can use to recover data from a corrupted SD card for free.
Brief selection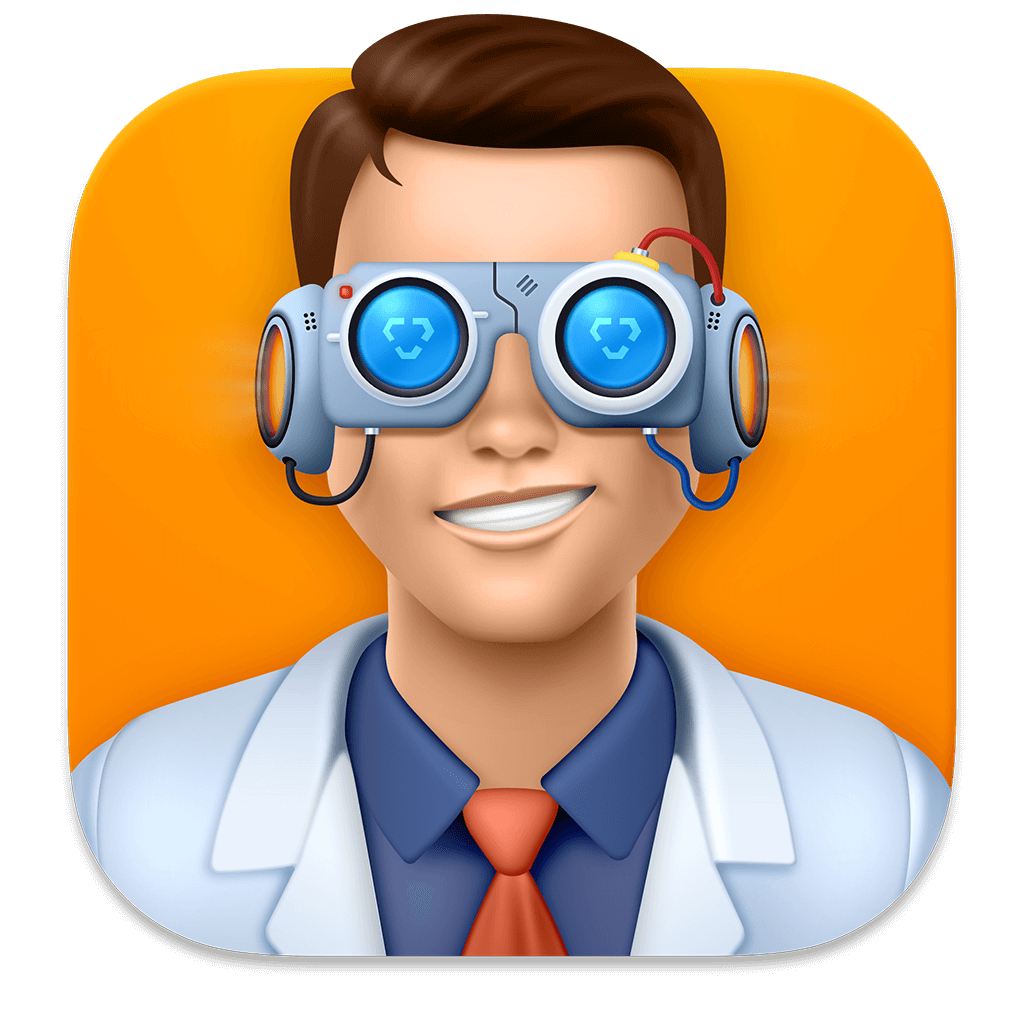 2684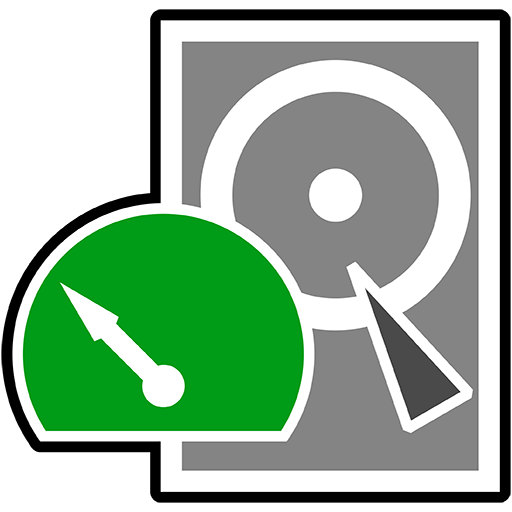 10047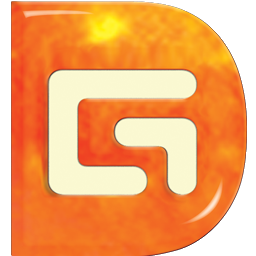 9734
View complete ranking
How We Rated the Best SD Card Repair Tools
In the quest for the best SD card repair tool, one must navigate a sea of options. Each program has unique features and is tailored for specific tasks. In light of this, we've compiled a set of criteria to assess and rank available tools. Our comprehensive evaluation included the following critical factors:
Repair & Recovery Capabilities

We didn't merely look at software offering basic file system integrity checks. Instead, we prioritized comprehensive SD card fix tools with features that make it possible to mend severe corruption and recover permanently deleted data.


Usability

Who said you must be a tech guru to fix your SD card issues? The average user shouldn't have to wrestle with complex commands. That's why we put a premium on SD card diagnostic tools with intuitive user interfaces that make data recovery a breeze.


Performance

When an SD card full of important data becomes corrupted, fixing the corruption is never the main goal. The main goal is to recover as much data as possible, in the best possible quality. This is where the performance of an SD card repair tool becomes critical, and why we put so much emphasis on it when rating the best SD card repair tools.

File System Support

Yes, FAT32 might be the most common file system for SD cards, but there are many reasons to use other file systems as well, such as exFAT or NTFS. Therefore, if your primary objective is to preserve your data, our top picks are memory card repair software that supports a wide range of file systems, catering to different user needs.

Price

While free SD card repair tools sound appealing, they often fall short in performance and usability compared to their commercial counterparts. We gave bonus points to those commercial tools that balance cost and quality, especially those that are offering a certain amount of free data recovery.
Top 5 Best SD Card Repair Software
#
Now that you know how we picked SD card repairing software, it's time to take a closer look at the top 5 best solutions currently available.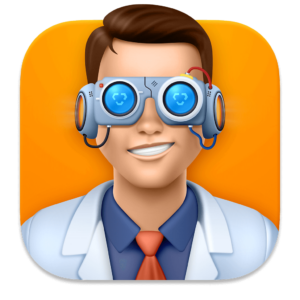 1.

Disk Drill SD Card Recovery

Best data recovery tool
Read full Disk Drill review
Distributed as
Freemium Some features are provided free of charge, but money is required to unlock the rest
Limitations
Recover up to 500 MB for free
Quick overview
Whether you're dealing with data loss due to SD card corruption or are unable to access data due to various potential logical issues, Disk Drill is the go-to tool for recovery and file access restoration thanks to its powerful features and outstanding intuitiveness.
Disk Drill for Windows – Gallery
Excellent recovery performance. Disk Drill can reliably recover hundreds of file formats from all commonly used file systems.
Free recovery. The free version of Disk Drill can recover up to 500 MB of data.
Excellent usability. Despite its advanced capabilities, Disk Drill is one of the easiest-to-use tools of its kind.
Supports Windows and macOS. Purchasing Disk Drill for Windows also unlocks Disk Drill for Mac.
Packed with extra tools. Included with Disk Drill are many useful extra tools that can help you keep your SD cards organized.
Focuses on recovery and data extraction. While it has the ability to recover data from logically damaged SD cards, it's not specifically designed to repair the physical memory card itself.
Detailed overview
Usability
Disk Drill is a gem because it makes data recovery an almost enjoyable task. Its user-friendly interface makes it easy even for novices to confidently achieve impressive results, while its multi-language support makes the software less intimidating for non-English speakers. All main features can be conveniently located in the left pane, and they're designed to be self-explanatory. But even if you do get stuck, you can count on Disk Drill's extensive knowledge base to get you moving forward again.
Capabilities
Disk Drill is a data recovery tool, which means that it's not designed to fix logical damage as such—it's designed to undo its potentially devastating consequences by restoring your lost data and/or access to it. When judged with this in mind, it deserves nothing but praise. From RAW photos to professional video formats, and even Linux file systems, Disk Drill does it all, including performing the role of partition recovery software. Recoverable files are conveniently organized in a hierarchical fashion based on their availability, and most multimedia files can be previewed directly within the app.
Value
Disk Drill offers tremendous value for your money. The free version allows for unlimited file previews and recovery of up to 500 MB of data. Two paid versions with optional lifetime upgrades unlock all features of this SD card repair software. The PRO version is a great fit for regular users at $89.00, while businesses can opt for the Enterprise version at $499.00, offering premium technical support, unlimited activations, and advanced features such as forensic data export (DFXML).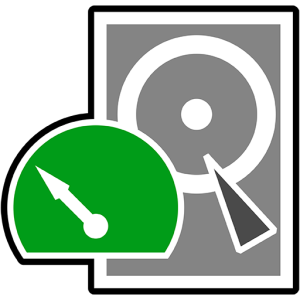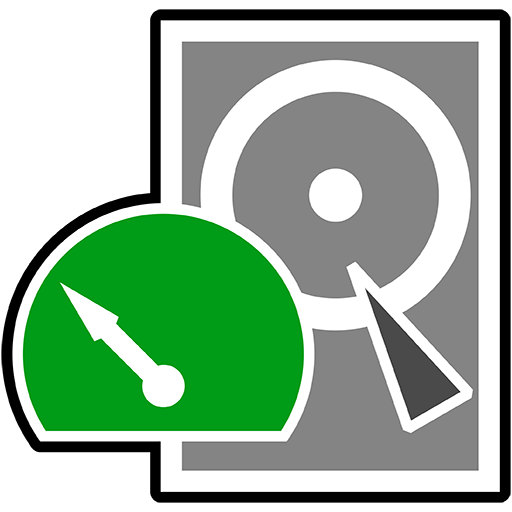 2.

TestDisk

Best tool for file system recovery
Read full TestDisk review
Platforms
WindowsmacOSLinux
Distributed as
Free All features are provided free of charge, and the software can be used, studied, and modified without restriction
Quick overview
The diamond in the rough of SD card repair tools, TestDisk shines with its powerful capabilities to recover lost partitions and make non-booting disks bootable again.
TestDisk for Windows – Gallery
Absolutely free. TestDisk doesn't require a license or subscription because it's completely free.
Open source. TestDisk is developed as open source software with contributions from developers located around the world.
Portable and lightweight. No installation is needed, and it's designed to work smoothly on old computers as well.
Specialized in file system recovery. TestDisk's strength lies in its ability to repair logically damaged storage devices, recovering lost partitions with ease.
Command-line interface. A potential hurdle for many users, the command-line interface can be intimidating and confusing.
Potential for destructive recovery. As TestDisk writes data directly to the disk during recovery, there's a risk of causing further damage if the recovery fails.
Limited recovery options. The tool is incapable of restoring data after formatting or recovering files whose file system references have been deleted.
Detailed overview
Usability
TestDisk, an open-source software tool, is one of the least user-friendly SD repair tools. Why? Because it relies entirely on a command-line user interface available in English only. What's more, there's no option to resume failed or interrupted scans, so if you're dealing with a large SD card or a particularly complicated recovery process, you might find yourself starting over from scratch more than once. Filtering recoverable items by type or name is not an option either, making it difficult to quickly locate specific files.
Capabilities
When it comes to SD card repair and recovery, TestDisk is best known for its partition repair and reconstruction capabilities, rather than for recovering individual deleted files. It can work miracles in fixing partition tables, recovering lost partitions, and rewriting the Master Boot Record (MBR). Its data recovery capabilities cover FAT, exFAT, NTFS, and ext2 file systems, but they don't include signature-based recovery, which makes it impossible to achieve good results if the file system is no longer available.
Value
Despite its limitations, TestDisk's overall value cannot be overstated. As an open-source SD card repair tool, it is completely free and offers unlimited usage. It may not be the best tool for beginners, but for those experienced in data recovery, TestDisk offers a set of powerful features to repair and recover data from SD cards and other storage devices.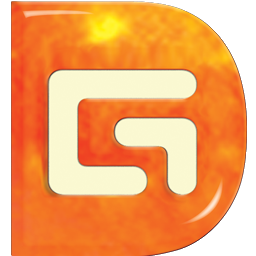 3.

DiskGenius

Solid all-rounder
Read full DiskGenius review
Distributed as
Freemium Some features are provided free of charge, but money is required to unlock the rest
Limitations
Only small files can be copied
Price range
$69.9...$699.9
Quick overview
Housing a wide array of features, DiskGenius is a powerful 2-in-1 solution that offers both SD card repair and data recovery capabilities.
DiskGenius for Windows – Gallery
2 in 1 functionality. DiskGenius is designed to both repair SD card corruption and recover files lost because of it.
Fast scanning speed. One of the fastest SD repair tools on the market when it comes to data scanning.
Bad sectors detection and repair. DiskGenius can scan your SD card for bad sectors and attempt to repair them.
Geared toward experienced users. Designed for experienced users, beginners may find it difficult to navigate the software and use its numerous features.
Mediocre signature scanner. The signature scanner included with DiskGenius isn't very good.
Lack of quality-of-life features. Even such basic tasks as previewing files before recovery are unnecessarily complicated.
Detailed overview
Usability
With a lack of auto-resume features for scans or backups and a less-than-ideal file-by-file preview function, DiskGenious clearly doesn't focus too much on usability. Instead, the software is geared toward tech-savvy users who are used to reading long manuals and taking their time to figure out how a piece of software works. If you're a beginner or someone looking for an easy and quick solution to fix your SD card and recover your data, you might want to explore other more intuitive options.
Capabilities
Although it only supports Windows and Linux-based file systems, it's still efficient in finding and repairing bad sectors. The situation is slightly less rosy when it comes to data recovery because the application's signature scanner isn't as robust as that of some competitors. It performs decently well at best, even underperforming against free alternatives like PhotoRec in some cases.
Value
DiskGenius provides a generous selection of features even in its free version, such as viewing drive sector data and system migration to a new disk. The pricing policy is based on a one-time payment rather than a subscription, making it a cost-effective choice for users. With the standard and professional licenses opening up more advanced recovery features, DiskGenius offers good value for its price point.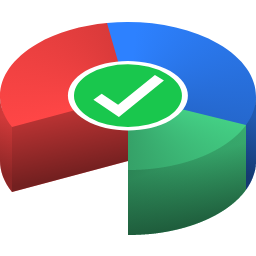 4.

AOMEI Partition Assistant

Best for partition management
Distributed as
Freeware and Freemium Absolutely free for personal and home use. If you need more functions to manage your partitions and hard drives, you can upgrade PA Standard to PA Professional Edition
Limitations
Basic disk management
Quick overview
AOMEI Partition Assistant is a capable partition management tool that's geared toward those who appreciate simplicity and step-by-step wizards.
AOMEI Partition Assistant – Gallery
Intuitive UI. With its easy-to-use and understand interface, AOMEI Partition Assistant makes it a breeze to navigate through and complete most common partitioning tasks.
Queued operations. You can line up multiple tasks and apply them all at once, making the process streamlined and efficient.
Extra tools. The inclusion of several other useful extra tools extends its versatility beyond mere partitioning.
Basic data recovery. AOMEI Partition Assistant offers only the most basic data recovery capabilities.
Detailed overview
Usability
AOMEI Partition Assistant boasts a user-friendly interface that makes the application more accessible for novices. Its step-by-step wizards make quick work of partition management tasks, while the ability to queue multiple operations for simultaneous execution enhances efficiency. It's also worth mentioning that the application is available in multiple languages.
Capabilities
As a partition management tool, AOMEI Partition Assistant boasts an impressive suite of features designed to handle most, if not all, partition-related tasks with ease. Crucially for SD card repair, AOMEI Partition Assistant incorporates the Partition Recovery Wizard, a powerful feature that can restore lost or deleted partitions. The software's ability to effortlessly convert file systems between NTFS and FAT32 without data loss is another huge advantage.
Value
The overall value proposition of AOMEI Partition Assistant is fairly impressive, especially considering its ease of use and broad range of capabilities. The free version delivers more than enough for basic partition management and SD repair tasks. For those seeking more advanced features, the Pro version may be a worthwhile investment.
5.

SD Memory Card Formatter

Best tool for formatting
Distributed as
Freeware All features are provided free of charge without any limitations
Quick overview
Developed by Tuxera, SD Memory Card Formatter is an officially endorsed tool for formatting SD, SDHC, and SDXC memory cards.
SD Memory Card Formatter for Windows – Gallery
Designed specifically for SD cards. The SD Memory Card Formatter is optimized for SD/SDHC/SDXC Cards, ensuring you get the best performance and longevity out of your cards.
Respects Protected Areas. Unlike other formatting tools, this SD repair tool doesn't tamper with the "Protected Area" of your card, maintaining the integrity of its security function.
Multiplatform support. Supports MacOS Sierra 10.12 and newer and Windows 10 (version 1607) and newer operating systems, making it a versatile choice for a wide range of users.
Completely free. It doesn't cost anything at all to download and use SD Memory Card Formatter by Tuxera.
Limited functionality. Unlike some SD card diagnostic tools, SD Memory Card Formatter focuses solely on formatting, without additional repair or recovery functions.
Detailed overview
Usability
Operating SD Memory Card Formatter is as straightforward as it gets. Once your SD card is inserted into the appropriate interface device, such as a PC card slot or USB card reader, a few simple clicks are all that stand between you and a freshly formatted card. Because the tool is designed to be compatible with all SD card brands, including Lexar, Samsung, SanDisk, and others, it nicely complements the SD card diagnostics and SD card recovery tools listed earlier in this article.
Capabilities
SD Memory Card Formatter stands out for its efficient and reliable formatting capabilities. It offers both "Fast format" for quick and easy formatting, and "Overwrite format" to rewrite every block of the memory card, ensuring secure erasure of sensitive data. However, it's essential to remember that this tool doesn't offer data repair and recovery functions—it focuses solely on card formatting.
Value
SD Memory Card Formatter is a completely free tool developed by Tuxera. The tool is available on the SD Association's website. Whether you're an individual with a need for frequent formatting or an organization dealing with a large number of cards, SD Memory Card Formatter is an excellent choice.
Help Us Improve This Article
Was the provided information useful? Your vote is important to use!
15604
Causes of Memory Card Corruption
Memory cards can become corrupted for a variety of reasons, including:
Human factor:

Here's an interesting fact: humans are responsible for most cases of SD card corruption. Even though we don't like to admit it, we're often lazy to properly eject our SD cards before removing them, and we also have the tendency to use the same SD card in multiple devices even though we know that we shouldn't.

Malware and viruses:

Many viruses and malware are designed with the intention of destroying files or corrupting the storage media with which they come in contact. Especially exposed to malware and viruses are memory cards in smartphones and other mobile devices because their users often download apps and files from the internet.

Environmental factors:

Excessive heat and moisture can cause any SD card to become corrupted. These small storage devices are not meant to be durable, and they can easily be damaged if not properly protected and stored.

Manufacturing defects:

Except for their storage capacity and data transfer speed, all SD cards seem more or less identical. However, there's a huge difference in how reliable bargain bin versus brand-name SD cards are. To avoid corruption caused by manufacturing defects, you should always pay extra for SD cards from reputable manufacturers, such as SanDisk or Lexar.

Software errors:

Memory card corruption can also be caused by buggy software, which is why it's a good idea to first copy files from your SD card to your computer before you start editing them.
Methods to Fix SD Card Corruption Without Software
Here are some tried and tested methods that you can use to fix a corrupt or unresponsive SD card.
Common problems
Solutions
SD card is not recognized.

Here is the list of possible solutions:

Try connecting the SD card to another device. There might be an issue with the original device, not the SD card itself. Test the card in a different device or your computer's card reader.
Fix any drive letter compatibility issues. You might need to assign a new drive letter to your SD card if the current one is either in use or unrecognized by your operating system. You can do this through the Disk Management tool in your operating system.
Reinstall the device driver software. If your device still can't read the SD card, try uninstalling and reinstalling the device driver software. This might resolve the issue, indicating that the SD card itself hasn't been damaged.

Some files on the SD card disappeared or become corrupted.
Use the chkdsk command for memory card recovery. The Windows chkdsk command might be able to correct the problem of a corrupt memory card. This can be performed through the command prompt, run as an administrator.
SD card is unreadable.
Format the SD card. If your SD card becomes unreadable, you might need to format it. Remember, formatting will erase all data on the card, so ensure you've backed up any important data beforehand. Use Windows Explorer to find the drive letter for your SD card, then right-click and select Format. Choose FAT32 or exFAT for larger drives.
Recommendations to Protect your SD Card
Protecting your SD card is really a matter of exercising caution and common sense. Some suggestions that can minimize the chances of losing data from your SD card include:
Keep your SD card in a storage case when not in use:

SD cards are fragile—perhaps too fragile considering the massive amounts of data they can store these days. To prevent your SD card from becoming physically damaged, we highly recommend you keep it in a storage case when not in use.

Make sure your SD cards are properly organized:

Many people simply throw their SD cards inside a camera bag or drawer without organizing them in any way. That's a bad habit because it makes it really easy to pick the wrong card and accidentally format it. Even if you're in a hurry, you should always take the time to organize your SD cards.

Use one SD card for just one device:

Some devices, such as certain cameras and smartphones, are greedy and don't like when they don't have the entire SD card for themselves. To avoid issues with data corruption, you should always use one SD card for just one device.

Lock your SD card when you're done using it:

The mechanical lock located on the left side of most SD cards makes it impossible to delete or modify any data. As such, you should take advantage of it whenever you're done using your SD card to avoid accidental formatting.

Safely eject your SD card:

Removing an SD card from your computer or camera before all data has been written can cause the same data to become unreadable, so always take the time to safely eject your SD card before you physically disconnect it.
Attention
If you remember and practice these five simple suggestions, your chance of losing important files will be far lower than it would be otherwise.
Why You Should Use SD Card Repair Software
The main reason why you should use SD card repair software is that it provides you the most reliable method for recovering data from a corrupted SD card.
Software recovery tools allow you to get back important photos and files that cannot be restored through native Windows features or other means. An application like Disk Drill can get back photos that you thought were gone forever with a few simple steps—no special knowledge or skills required.
What's more, the best SD card repair software lets you preview recoverable files (and sometimes even recover at least some of them) free of charge, so there's no reason not to give SD card repair tools a try.
You can obtain SD cards that are intended to withstand harsh conditions while retaining their storage capabilities. SanDisk has a line of high-endurance SD cards that are designed to record for up to 20,000 hours. They can operate in freezing and extremely high temperatures and are both waterproof and shockproof. These devices increase the functionality of SD cards by enabling them to be used reliably in extreme conditions that would damage ordinary cards.
Frequently Asked Questions
Are there any open-source SD card repair tools available for free?
Absolutely! There are several open-source SD card repair tools available. A popular one is TestDisk, a powerful free data recovery software designed to help recover lost partitions, or make non-booting disks bootable again.
Are there any SD card repair tools for Android?
Yes, there are SD card repair tools available for Android devices. SD Card Repair (Fix Sdcard) and Repair SD Card are two such applications available on the Google Play Store. Both applications can help users identify and rectify common SD card issues directly from their Android devices.
What is the best SD card diagnostic tool?
The best SD card diagnostic tool can vary depending on user needs, but one standout option is H2testw, a free tool highly regarded for its ability to test the actual capacity and performance of SD cards, identifying fake or faulty cards effectively.
What is the best tool to repair SD card bad sectors?
When it comes to repairing bad sectors on an SD card, a leading tool to consider is Victoria SSD/HDD. This free program offers robust functionality for diagnosing, testing, and conducting minor repairs not just on hard drives and SSD drives, but also on memory cards like SD cards. there were no reliable online services that could repair physical SD cards remotely due to the nature of the work involved.
Is there an online service available to repair SD cards remotely?
There is no online service that can repair SD cards remotely due to the nature of the work involved.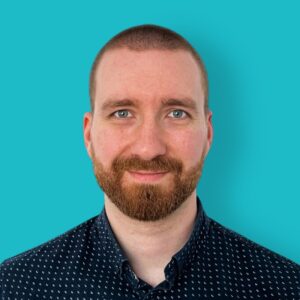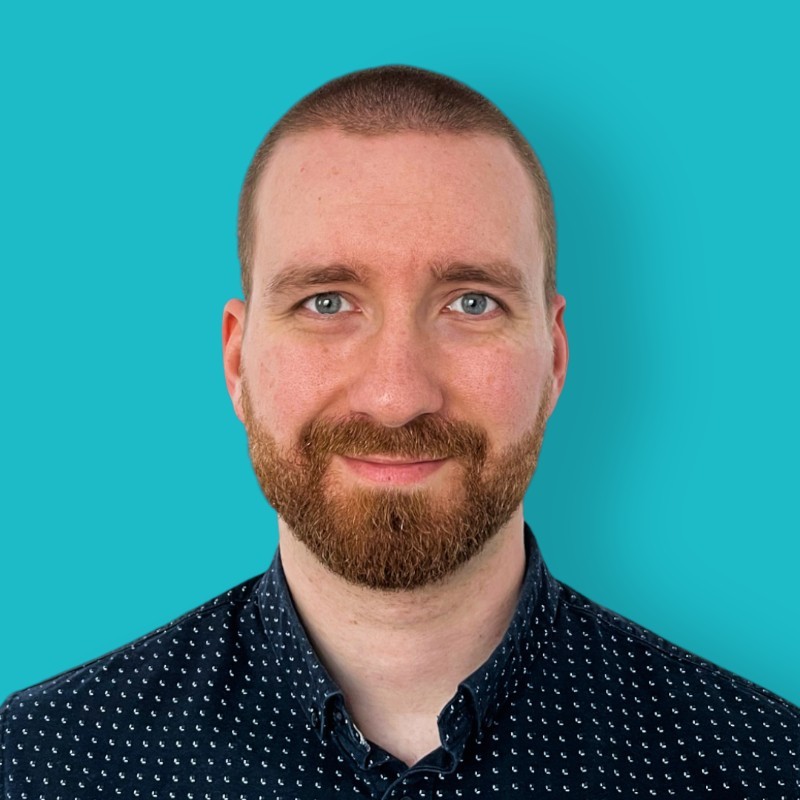 Author
David Morelo is a professional content writer with a specialization in data recovery. He spends his days helping users from around the world recover from data loss and address the numerous issues associated with it.
When not writing about data recovery techniques and solutions, he enjoys tinkering with new technology, working on personal projects, exploring the world on his bike, and, above all else, spending time with his family.
David's recent reviews
David's recent publishings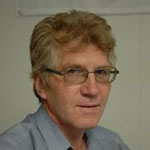 Nikolay Lankevich
Approver
Houston, Texas, United States
Nikolay Lankevich has over 15 years of strong experience in various fields and platform includes Disaster Recovery, Windows XP/7. System analysis, design, application (Inter/Intranet) development, and testing. Provided technical supports on desktop and laptops on Win-XP and Macintosh for about 2000 employees.