Top 6 Best USB Repair Tools
Top 6 Best USB Repair Tools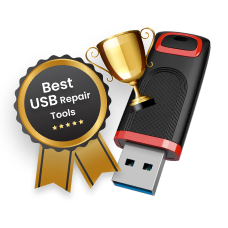 USB flash drives are incredibly convenient, but they're not invincible. We probably don't need to tell you how easy it is to physically damage them, but there's also the risk of logical damage. This can occur from things like file system corruption, virus attacks, or improper ejection from a USB port, resulting in inaccessible or lost files. Fortunately, there are USB repair tools readily available to save the day.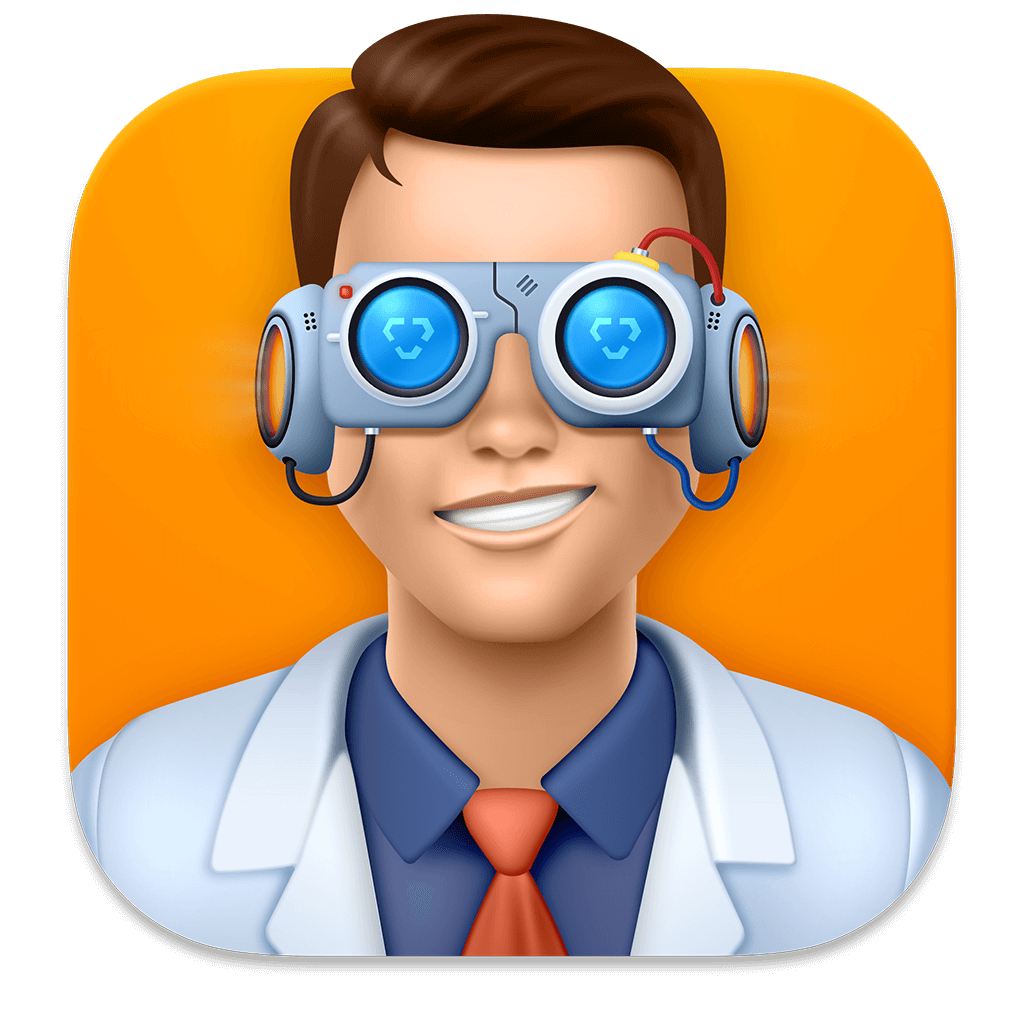 Free Download
Official Website
| | |
| --- | --- |
| Platform | |
| Distributed as | Freemium |
| Limitations | Recover up to 500 MB for free |
| Price range | $89...$598 |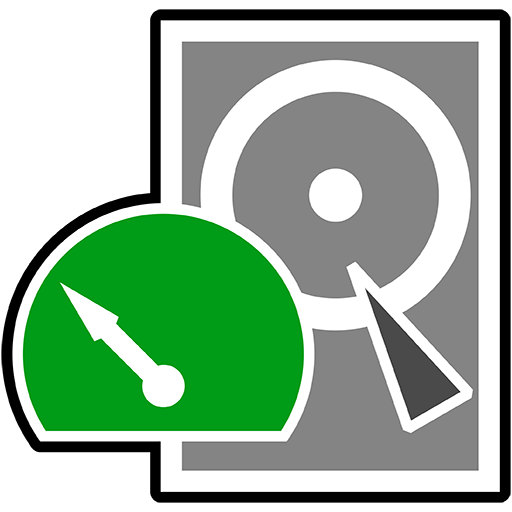 Free Download
Official Website
| | |
| --- | --- |
| Platform | |
| Distributed as | Free |
| Limitations | None |
| Price range | Free |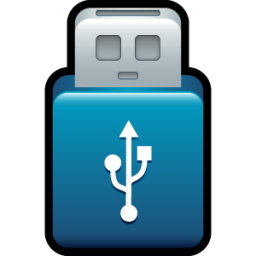 USB Disk Storage Format Tool
Free Download
Official Website
| | |
| --- | --- |
| Platform | |
| Distributed as | Freemium |
| Limitations | Quick format and safe format |
| Price range | $0...$9.95 |
USB Repair Software: Factors We Considered
There are several free and premium tools available, each offering something different. So how did we narrow it down to our list of the top six best USB repair tools? By considering the following factors:
Features and Functionality

We looked at the range of features offered by each USB repair tool. Some tools strive to be all-in-one solutions, providing everything from fixing and recovering corrupted or damaged USB drives to file system repair, while others focus on specialized tasks like formatting. Recognizing that different users have different needs, we included something for everyone.

Compatibility

We paid attention to which operating systems and file systems are supported by each USB repair tool in our evaluation. It's vital for these tools to work seamlessly across various platforms, including Windows 10, Windows 11, and Mac, different file systems like NTFS, FAT32, or exFAT, and, of course, all leading brands, such as SanDisk and Kingston.

Data Recovery Capabilities

Since USB data recovery can be a priority for many, we examined the tools that have advanced data recovery features. We wanted to find tools that are well-capable of recovering valuable data, whether professional documents or personal memories, that have been permanently deleted and thus impossible to recover from the Recycle Bin or Trash.

Usability

Not everyone has advanced technical skills, so we paid close attention to how user-friendly the interface of each pen drive repair tool was. We favored tools with a clean, graphical user interface, particularly those that are self-explanatory and don't require a steep learning curve.

Cost and Value

Cost is often a significant consideration, so we analyzed both free and premium tools. We weighed the cost of each USB fix tool against the value it provided in terms of features and overall functionality. We sought to find a balance between affordability and quality.
Would you like to explore even more USB repair tools? Then dive into our detailed reviews, tailored for both Windows and Mac users. If you're still unsure, our data recovery software picker can guide you to the ideal tool.
Top 6 USB Flash Drive Repair Tools
#
Now that we've laid out what we considered when selecting the best USB repair tools, it's time to unveil our top 6 picks. Let's dive into the details and explore what makes these tools the cream of the crop!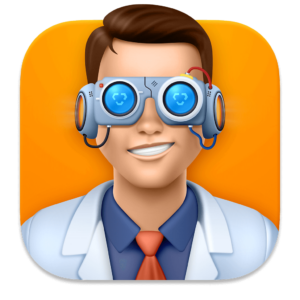 Read full Disk Drill review
Distributed as
Freemium Some features are provided free of charge, but money is required to unlock the rest
Limitations
Recover up to 500 MB for free
Disk Drill can effectively solve one of the worst possible consequences of logical USB flash drive damage: data loss. With a few clicks, it can recover what seems lost forever, making it an invaluable tool for anyone dealing with USB drive issues.
Data recovery made simple. Disk Drill is an extraordinarily simple data recovery tool suitable even for regular home users.

Extensive file system support. Regardless of which file system your USB flash drive is using, Disk Drill can handle it.

Displays deleted and existing files. With Disk Drill, you can effortlessly find and recover both deleted and existing files from the same place.

Excellent value for money. The overall value offered by Disk Drill is excellent thanks to its impressive capabilities and the inclusion of additional free tools.

Multi-platform support. You can install Disk Drill on Windows and macOS, and you don't even need to purchase another license to do so.
Multimedia repair. Unlike some other similar data recovery tools, Disk Drill can't repair corrupted videos and photos.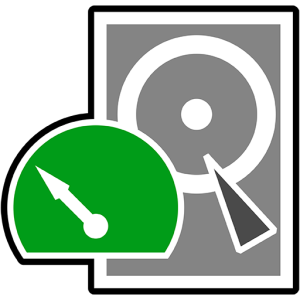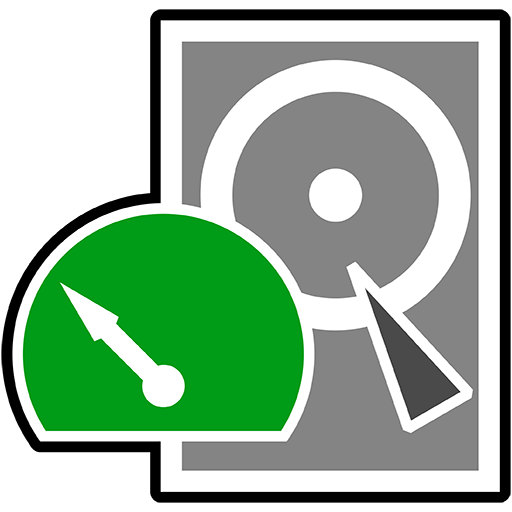 2.

TestDisk

Best USB partition repair tool
Read full TestDisk review
Platforms
Windows macOS Linux
Distributed as
Free All features are provided free of charge, and the software can be used, studied, and modified without restriction
TestDisk is a powerful free USB drive repair tool specifically tailored for partition repair and reconstruction. Its remarkable ability to recover lost partitions in particular places it among the best USB repair tools available.
Completely free. You don't have to pay a single cent to use TestDisk's robust repair features because the application is completely free and open source.

Portable software. You can simply download TestDisk from its official website run it straight away—no need to install it first.

Multi-platform support. You can run TestDisk on Windows, Linux, macOS, and other operating systems.

Lost file system recovery. TestDisk can often recover entire lost file systems by addressing the underlying issues.
Command-line user interface. The lack of a graphical user interface makes TestDisk difficult to use for beginners.

No signature scanner. Without a signature scanner component, TestDisk can't recover files whose file system references are deleted or damaged.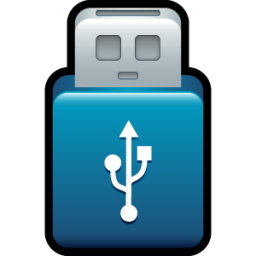 3.

USB Disk Storage Format Tool

Best format and error-fixing tool
Distributed as
Freemium Some features are provided free of charge, but money is required to unlock the rest.
Limitations
Quick format and safe format
The USB Disk Storage Format Tool is a powerful solution for those who would like to format a USB flash drive and, in the process, fix file system errors.
Top USB Disk Storage Format Tool Pros
Free to use. You don't have to spend any money to format a USB disk with this utility; it's free to download and use.

Familiar user interface. The user interface resembles the built-in formatting tool in Windows, making it user-friendly and easy to navigate.

High compatibility. This tool has been tested with thousands of flash drives, including popular brands like SanDisk, Kingston, and more.
Top USB Disk Storage Format Tool Cons
Limited functionality. The tool won't help with data recovery, focusing only on formatting and error-fixing.

4.

HDDScan

Best tool for diagnostics
Distributed as
Freeware All features are provided free of charge without any limitations.
HDDScan stands out as a comprehensive and 100% free diagnostic tool for hard drives and other storage devices, including USB flash drives.
Freeware tool. Being completely free, HDDScan offers a robust set of tools at no cost.

Extensive storage device support. The tool supports various storage devices including IDE, SATA, SCSI HDDs, USB and FireWire drives, and even modern SSDs.

Comprehensive features. From performance monitoring to tests for bad blocks, HDDScan does it all.
Not officially compatible with Windows 11. The application's official compatibility doesn't extend to Windows 11, potentially limiting its usability for users with the latest OS.

User interface from a bygone era. The dated and possibly intimidating interface may make it less accessible to casual users or those new to hard drive diagnostics.

Doesn't recover or repair data. HDDScan is a testing tool, and it won't help you recover or repair data.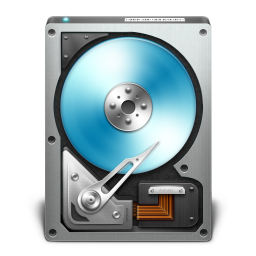 5.

HDD LLF Low Level Format Tool

Best low-level formatting solution
Distributed as
Freemium Some features are provided free of charge, but money is required to unlock the rest. 
Limitations
Speed limit is 50 MB/s
HDD LLF Low Level Format Tool is a unique freemium USB drive repair tool that provides low-level formatting for various storage devices.
Top HDD LLF Low Level Format Tool Pros
Free option available. The tool is free for personal and home use, with a speed cap at a generous 180 GB per hour.

Simple formatting process. The tool provides a simple step-by-step process, making it accessible even for those not tech-savvy.

Portability HDD LLF is also available as a portable tool, allowing for easy access and usage on different devices.
Top HDD LLF Low Level Format Tool Cons
Limited OS support. Official support for the tool ends with Windows 8, limiting compatibility with newer operating systems.

No recovery or repair capabilities. Unlike some alternatives, this tool can't repair or recover data, focusing solely on low-level formatting.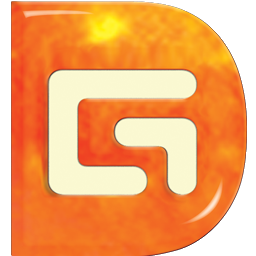 Read full DiskGenius review
Distributed as
Freemium Some features are provided free of charge, but money is required to unlock the rest
Limitations
Only small files can be copied
Price range
$69.9...$699.9
DiskGenius is a powerful 2-in-1 utility that offers a combination of data recovery and comprehensive disk management, allowing it to effectively tackle most USB repair and recovery scenarios. 
Bad sectors detection and fixing. Actively scans and attempts to fix bad sectors, a significant advantage for maintaining drive health.

Good NTFS, exFAT, and FAT32 scanners. Great recovery performance with the most used USB flash drive file systems.

Comprehensive features. DiskGenius also serves both as a recovery tool and a disk manager, so it can solve many problems you may encounter with your USB flash drive.

Lifetime licenses available. You can buy DiskGenius just once and use it forever thanks to the availability of cost-effective lifetime licenses.
Very complicated interface. Because DiskGenius is primarily designed for experienced users, newbies are guaranteed to find it difficult to navigate.
Best Built-In USB Stick Repair Solutions
While there are many specialized USB flash drive repair and flash drive data recovery tools available, sometimes the best solution is already at your fingertips. Windows, Mac, and Linux operating systems come with built-in tools that can address common USB drive problems, such as corrupted files or damaged partitions.
For Windows Users
Windows users have the luxury of choosing between graphical user interface (GUI) and command-line (CMD) tools. 
Using Error Checking Tool
The Error Checking tool is a built-in Windows utility designed to check for file system errors on your drives, including your USB flash drives. It's a convenient feature that can automatically diagnose and repair issues like bad sectors, corrupted files, and other common drive problems.
To use the error checking tool:
Launch File Explorer and navigate to This PC.
Right-click the damaged USB flash drive in File Explorer.
Select the Properties option.
Go to the Tools tab.
Click Check, then select the Scan and repair drive option.
Using CMD
For those who prefer a hands-on approach, the Command Prompt in Windows offers commands like chkdsk, diskpart, and format. These commands allow users to engage with their drives directly and tackle more specific or advanced problems.
Here's a brief overview of what each command does:
chkdsk: This command stands for "Check Disk," and it scans the file system and file system metadata of a volume for logical and physical errors. It can be used to fix corrupted files, recover lost data, and improve the overall performance of a USB drive.
diskpart: A more advanced command-line utility, diskpart is used to manage drives, partitions, and volumes on your computer. This includes creating, deleting, and resizing partitions, making it a versatile USB repair tool for managing the structure of your drive. It can be particularly useful for partition repair or creating a bootable USB drive.
format: As the name suggests, this command is used to format a specified drive. This can be useful when you want to completely wipe a USB drive and start fresh, eliminating all corrupted or damaged files. It's a clean slate approach that ensures the drive is free of any lingering issues, but be warned, it deletes everything on the drive.
For Mac Users
Mac users can rely on the First Aid tool, a vital component of the Disk Utility on Mac. When used as a USB flash drive repair tool, First Aid can diagnose and rectify problems related to file systems and partitions by checking the drive for inconsistencies and other logical issues.
Here's how you can use the First Aid tool on your Mac:
Open Disk Utility from the Utilities section of the Applications folder.
Select the corrupted USB drive.
Click First Aid and then Run.
For Linux Users
All mainstream Linux distributions include the fsck (file system consistency check) tool. This tool can be used to check and repair Linux file system, and it supports many different arguments that can be used to customize how it works, such as:
-A: Checks all file systems listed in /etc/fstab, allowing a complete scan of the system.
-C: Displays a progress bar, providing a visual indication of the process.
-l: Locks the device during the check to ensure that no other processes interfere with the scan.
To learn more about these and other fsck arguments, refer to the official man page, which you can open using the following command: man fsck
Conclusion
Even the sturdiest USB flash drive isn't immune to logical damage, which can lead to data loss. Fortunately for you, the solutions detailed in this article have been carefully curated to restore your USB flash drive back to optimal heath. Whether you're dealing with seemingly permanent data loss, partition damage, or just need to perform formatting, this list represents the best of what's available. So go ahead, breathe new life into that damaged drive with confidence, knowing that these top six best USB repair tools have got you covered.  
Help Us Improve This Article
Was the provided information useful? Your vote is important to use!
Frequently Asked Questions
Yes, tools like SP USB Flash Drive Recovery can address problems like the USB not showing the correct capacity, being write-protected, or unable to format by reflashing its firmware.
Logical damage to a USB can often be repaired using specialized software tools, such as those mentioned in this article, while physical damage is best addressed by professionals.
You can fix your USB for free by using built-in tools available in Windows, macOS, or Linux operating systems, including chkdsk, fsck, or diskpart. These tools can handle various issues including corrupted files and partitions, and they don't require any additional purchase.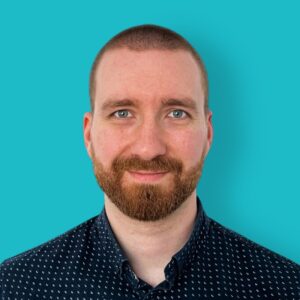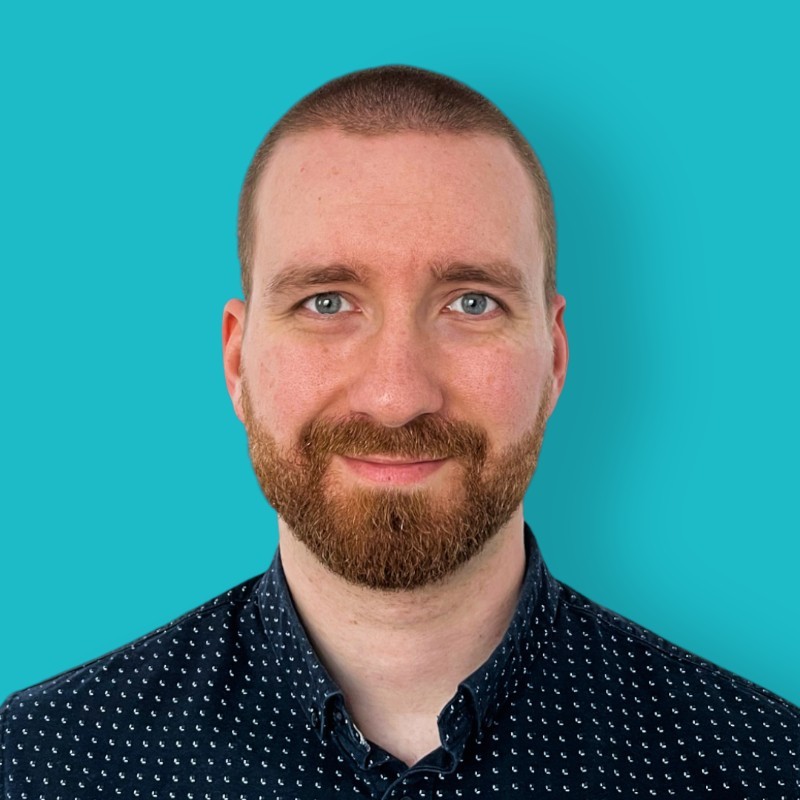 Author
David Morelo is a professional content writer with a specialization in data recovery. He spends his days helping users from around the world recover from data loss and address the numerous issues associated with it.
When not writing about data recovery techniques and solutions, he enjoys tinkering with new technology, working on personal projects, exploring the world on his bike, and, above all else, spending time with his family.
David's recent reviews
David's recent publishings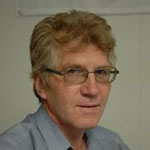 Nikolay Lankevich
Approver
Houston, Texas, United States
Nikolay Lankevich has over 15 years of strong experience in various fields and platform includes Disaster Recovery, Windows XP/7. System analysis, design, application (Inter/Intranet) development, and testing. Provided technical supports on desktop and laptops on Win-XP and Macintosh for about 2000 employees.