Wondershare Recoverit vs MiniTool Power Data Recovery
Wondershare Recoverit vs MiniTool Power Data Recovery
Top-Rated Software
Compatibility

Recovery Rate

Usability

File Type Support

Speed
200,000

Found files

Found files and Recovery quality
PRO Version
Read full Disk Drill review
Read full
Compare

We streamlined our evaluation parameters into several clear categories.

Wondershare Recoverit for Windows

MiniTool Power Data Recovery for Windows

Compatibility

Recovery Rate

Usability

File Type Support

Speed

Found files and Recovery quality
200,000

Found files

184,947

Found files

PRO Version

$59.99 / 1 month

Subscription + Lifetime

$69.00 / 1 month

Subscription + Lifetime

Read full Wondershare Recoverit review
Read full MiniTool Power Data Recovery review
Introduction
Wondershare and MiniTool are both well-respected developers that have been around since the early 2000s. Both companies have their suites of tools to show for it. But today, we're comparing their data recovery software: Wondershare Recoverit and MiniTool Power Data Recovery.
Both apps are marketed to be powerful… But when it comes to real-life recovery challenges, which one is better? Read on to find out.
Since 2003, Wondershare has provided users with a variety of products, ranging from design tools to utility software. Recoverit is Wondershare's entry on the long list of data recovery software… And today, it's going in the ring. How will it fare against today's contender, delivered by fellow longtime developer MiniTool?
MiniTool has been developing software since 2001. Like Wondershare, this developer offers a suite of tools – erring on the utility side, this time. Today, we're taking a look at MiniTool Power Data Recovery. MiniTool's track record makes us hopeful, but will it provide a better data loss solution than today's rival?
Top Recoverit Pros
Modern interface. The interface is modern and up-to-date. There are options to scan folders and other specific locations, like the Recycle Bin. But, this is primarily a cosmetic addition that does little to aid with recovery outside of user experience.

Create bootable disks. The program can create bootable disks that bypass the operating system, allowing you to recover your data.

Video Repair. The program can repair video files that refuse to play.
Top Minitool Pros
Interface. The interface is appealing and well put together.

Creating a bootable disk. The program can create bootable disks for computers that refuse to boot.

Recover during a scan. You can recover files during a scan.
Top Recoverit Cons
False positives for bad sectors on Bitlocker devices. When scanning Bitlocker-encrypted devices, the program shows that there are bad sectors. This is a false positive.

Scanning Bitlocker-encrypted devices. In order to scan devices encrypted by Bitlocker, you need to unlock them in the operating system.

Confirming Bitlocker status. In order for the program to detect that the Bitlocker volume is unlocked, it needs to restart.
Top Minitool Cons
No HDPI support. The program can not work on monitors with high resolutions. As a consequence, the interface is unclear.

Paid option to fix corrupted video files. There is a feature for fixing corrupted video files, but it is a separate paid option.

Settings are not saved. After saving the settings in the program, these settings are lost after scanning.
Pricing • Business model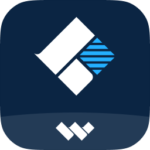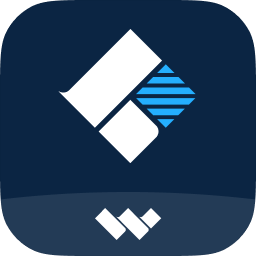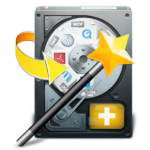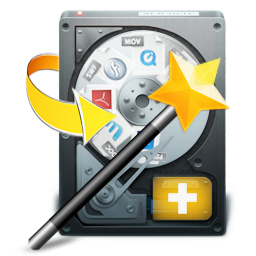 1
Distributed as
Freemium
Freemium
2
Trial version available

3
Trial version limitations
Recover up to 100 MB for free
Recover up to 1 GB for free
4
Number of devices per license

Essential - 1
Standard - 1
Premium - 2
For Team - 5
For Student - 1

Personal - 1
Personal Ultimate - 3
Business Standard - 1
Business Deluxe - 1
Business Enterprise - 99
Business Technician - 299

5
Starting price
$59.99/ 1 month
$69.00/ 1 month
6
License model
Subscription + Lifetime
Subscription + Lifetime
7
No credit card to try

8
Money back guarantee

9
See Plans & Pricing
Pricing details
Pricing details
Both software adopt a freemium pricing model, where users can try parts of the product for free. Wondershare Recoverit offers up to 100 MB of free data recovery, while MiniTool Power Data Recovery provides up to 1 GB. If you want to recover any more data, you'll have to purchase a license.
If you're only concerned with basic data recovery, Wondershare comes out cheaper for recurring subscriptions. Licenses are $59.99 per month, $69.99 per year, or $119.99 for perpetual access for up to 2 PCs. However, consider that additional features like the bootable toolkit and the video repair tool are only available for the more expensive subscriptions.
MiniTool provides a little more value depending on what you need. Licenses are $69 per month, $89 per year, or $99 for perpetual access for up to 3 PCs. The bootable toolkit is available for all licenses, but the video repair tool is another MiniTool software entirely.
We do suggest trying MiniTool first since it offers 1 GB of free data recovery compared to Recoverit's 100 MB, but the price is far from the biggest consideration. We suggest you keep reading.
Data Recovery Performance
In this section, we tested Wondershare Recoverit and MiniTool Power Data Recovery's core data recovery capabilities. After reading the summary, you'll have a good idea of what to expect when attempting to recover different file systems with each tool.
Clever In-Depth Scan of File Systems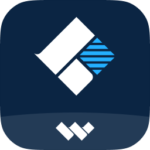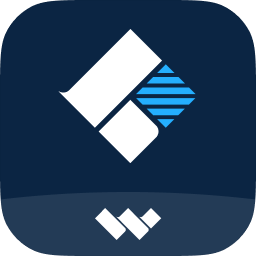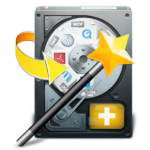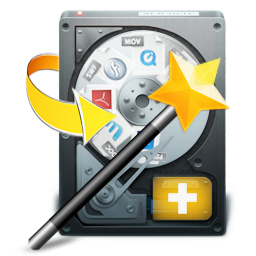 | | | | |
| --- | --- | --- | --- |
| 1 | FAT32 partitions | | |
| 2 | exFAT partitions | | |
| 3 | NTFS partitions | | |
| 4 | EXT4 partitions | | |
| 5 | HFS+ partitions | | |
| 6 | APFS partitions | | |
Many data recovery software can restore not only data but also the root folder structure and even original file names from a partition. How did today's contenders do?
While Wondershare Recoverit was able to scan our FAT32, exFAT, and NTFS partitions just fine, it produced mixed results. In some cases, root folder structure was missing or file names were all garbled up. In others, some data remained lost during the scan. MiniTool Power Data Recovery performed similarly, although it recovered more data from our NTFS partition.
The Windows version of either software does not support deep scanning of non-Windows formats.
Quick Scan of File Systems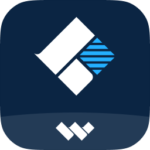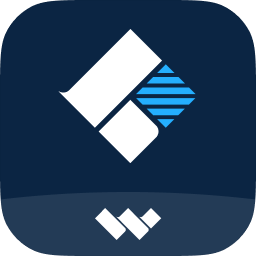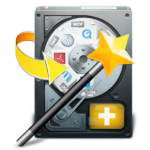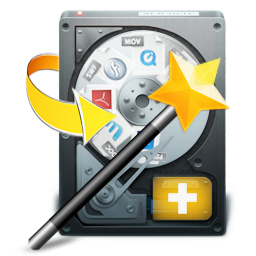 | | | | |
| --- | --- | --- | --- |
| 1 | FAT32 partitions | | |
| 2 | exFAT partitions | | |
| 3 | NTFS partitions | | |
| 4 | EXT4 partitions | | |
| 5 | HFS+ partitions | | |
| 6 | APFS partitions | | |
The Quick Scan test challenges a software's ability to quickly find as many recently deleted files as it can to avoid further data loss.
During this test, MiniTool actually performed better than Recoverit, particularly when scanning FAT32 and exFAT partitions. For NTFS partitions, both tools recovered a decent amount of data.
MiniTool's Quick Scan was actually able to pull some data from our Apple-based HFS+ partition, but this doesn't really have much bearing on most Windows users.
Things look pretty grim for Wondershare Recoverit so far, but the next section turns the tides.
Other Scan Types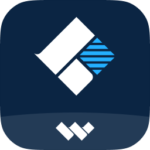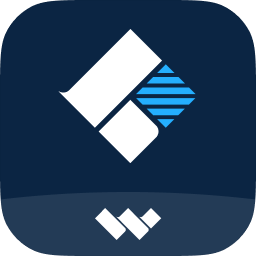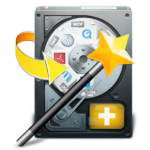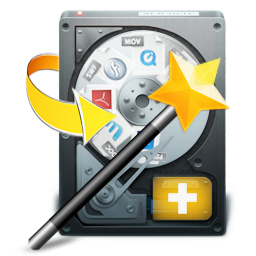 | | | | |
| --- | --- | --- | --- |
| 1 | The number of formats supported by deep scan | | |
| 2 | BitLocker support | | |
| 3 | Windows shadow copies scanning | | |
| 4 | Scan for lost partitions | | |
| 5 | Recovered files' labeling | | |
| 6 | Partial file recovery | | |
| 7 | Disk images: scan and recovery | | |
For many users, Deep Scan and Quick Scan performance isn't the only consideration. Depending on the state of your drive or the sort of data you need to restore, other scan types might even be more important.
For example – Wondershare Recoverit recognizes over 1,000 file signatures, while MiniTool Power Data Recovery only recognizes around 200. This will come up in the real-life recovery challenge in the next section.
Recoverit also provides format-based partial file recovery, for which MiniTool does not offer a comparable feature.
Both apps provide limited BitLocker support as well as the ability to scan for lost partitions. However, neither tool can scan and recover disk images, so users who need a byte-to-byte backup feature for their failing drive will have to look elsewhere.
Real-Life Recovery Challenge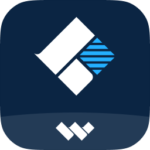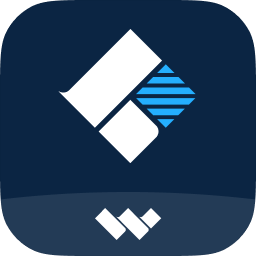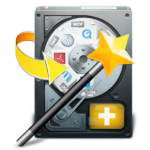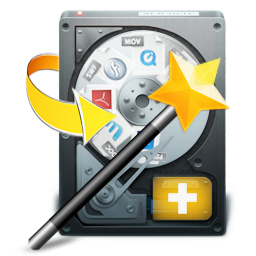 | | | | |
| --- | --- | --- | --- |
| 1 | Raw photo recovery | | |
| 2 | Video formats recovery | | |
| 3 | Document formats recovery | | |
Despite its rocky start, Wondershare Recoverit impressed us with its massive database of file signatures.
Recoverit recognized way more of our RAW image files and video files than MiniTool. It worked excellently with formats from most common manufacturers, like Samsung, Nikon, Sony, GoPro, and more. Most of our video files were restored, even those will less common formats like .INSV.
However, MiniTool greatly outperformed Recoverit when we tested it with document files, even recognizing the majority of non-MS Office-based formats. With this in mind, it will really come down to what you need out of the tool.
Feature Comparison
In this section, we take a closer look at Wondershare Recoverit and MiniTool Power Data Recovery's individual parts and put them to the test. Here, we're considering usability, extra features, and even the developer's karma score.
We then compare them against the needs of users suffering from data loss. This way, we can objectively compare each software, and users can decide which solution suits them better.
Wondershare Recoverit is updated pretty often (every 3 months) – especially considering that the developers are actively working on multiple software. However, they don't publish changelogs, which is weird considering the frequent updates.
On the other hand, MiniTool Power Data Recovery gets updated every 6 months, but the developers do make their changelogs available.
Both developers also provide excellent customer support via phone, live chat, or their extensive knowledge base.
Wondershare's tools are designed to be user-friendly, and Recoverit is no exception. The interface is clean and responsive, and it shows enough information without cluttering the screen.
It does lack some quality of life features that other data recovery software offer, such as auto-resuming scans and backups of bad drives.
Another gripe we have with Recoverit is that you can't resize the main window… Which is a problem it shares with MiniTool.
MiniTool isn't as pretty as Recoverit. There are some questionable user experience design choices, such as using tabs to switch between the drives list and devices list.
MiniTool does have a decent preview function, but users have to download it first as it doesn't come with the base installation.
Overall, Wondershare Recoverit provided a better user experience than MiniTool Power Data Recovery.
In terms of device support, the field evens out again. Both apps work well with internal and external hard drives, solid-state drives, USB drives, and other flash media. MiniTool Power Data Recovery also provides basic support for RAID drives, which Recoverit doesn't support at all.
Both developers do attempt to provide some quality of life features to make recovery easier. Wondershare Recoverit has a basic disk monitoring feature and offers the ability to scan free space only.
MiniTool Power Data Recovery provides a bootable toolkit for all users that need to recover data from a dead computer. Recoverit offers a similar feature, but it's reserved for the more expensive subscriptions.
Finally, both Recoverit and MiniTool allow users to preview or even recover files without interrupting the scanning process. However, don't expect much else.
Unfortunately, neither tool offer many extras. Recoverit offers a powerful video repair tool, but it's only available to subscribers of the more expensive tiers.
Similarly, MiniTool can repair your corrupted videos but you'll need to download a completely different tool. That means you'll need to pay for a separate license.
Wrapping Up
While both software has its own strengths and weaknesses, Wondershare Recoverit is just a more polished product than MiniTool Power Data Recovery. Its interface is easier to use and it recognizes a lot more file signatures than its competitor.
It's the better choice for users who need to restore image and video files. However, you should still consider MiniTool for document files, especially since it provides 1 GB of free data recovery.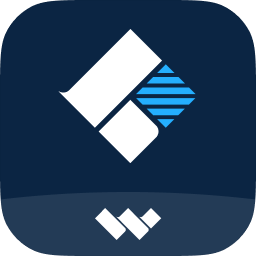 Wondershare Recoverit for Windows
3.70
An easy-to-use data recovery software with a nice interface and an impressive library of file signatures.
Visit developer's website
Nice GUI (graphical user interface)
Recognizes a lot of file signatures (esp. image and video)
Effective video repair tool
1 GB of free data recovery
Create a bootable recovery drive
Supports a lot of document formats
Affordable perpetual license (under $100)
More software comparisons
Think you could do better? Wondershare Recoverit and MiniTool Power Data Recovery aren't the only tools on the market. In fact, this site is dedicated to comparing the best data recovery software on the internet so our readers can find the best one for their needs. Check out these comparisons: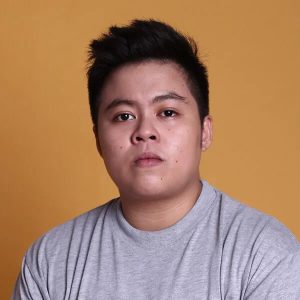 Author
Alejandro is a veteran writer with a rich background in technology. He worked part-time in his uncle's repair and recovery shop as a young boy, and now uses his experience and writing skills to produce content for multiple tech websites – specifically on the topic of data recovery. As an author for Pandora Recovery, he is constantly testing and experimenting with new tools and technology to help his readers find the best software for their needs.
Alejandro's recent review
Alejandro's recent publishings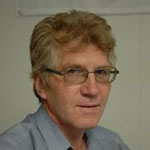 Nikolay Lankevich
Approver
Houston, Texas, United States
Nikolay Lankevich has over 15 years of strong experience in various fields and platform includes Disaster Recovery, Windows XP/7. System analysis, design, application (Inter/Intranet) development, and testing. Provided technical supports on desktop and laptops on Win-XP and Macintosh for about 2000 employees.