How to Recover Deleted Music, Songs & Audio Files on Windows
Music is an incredibly important part of the lives of many individuals. The popularity of mobile devices has made it extremely easy to carry around a whole lot of music wherever you go. It is very common for users to have thousands of songs on their computer's internal or an external hard drive. A user might transfer a number of titles to an MP3 player or their smartphone so they have the exact tunes they want with them at all times.
Storing music in a digital format has many advantages over keeping a collection of CDs or tapes. The digital catalog takes up much less space and is more portable than carrying around a bagful of compact discs. The one drawback to digital storage is the possibility that your music can accidentally get deleted. Luckily, there are software tools available which enable you to easily recover lost music files.
Is It Possible to Recover Deleted Music Files?
Yes. You can recover deleted music files using a few different methods. One of the reasons you can accomplish this task is that when Windows logically deletes a file, it is still physically present on the disk until the space it occupied is overwritten. This provides an opportunity to retrieve the deleted files and get back your sounds. We are going to look at recovering deleted audio files with recovery software so you can keep listening to the music.
How to Recover Deleted Songs Using Data Recovery Software
Disk Drill for Windows offers an intuitive and easy-to-use method to restore deleted music files from virtually any type of disk-based storage device. Users with even a basic understanding of computers can effectively perform music recovery if they suddenly lose access to their valuable collection. The software supports virtually every common audio file type, including MP3, AIF, AIFC, AIFF, WMA, and others.With just a few clicks you can have your music restored so you can crank up the volume.
To recover deleted music with Disk Drill, follow these steps:
Download and install Disk Drill for Windows on your PC.
Select the disk or device that contained the music files you want to undelete.
Click Search for lost data to let the program find deleted songs.
Preview the recoverable files, make your selections, and click Recover to retrieve them.
While it might seem like magic, Disk Drill's ability to recover music files takes advantage of the way the Windows operating system deletes data from your computer or storage device. When it apparently removes an audio file from your machine, Windows actually only eliminates the ability of the data to be accessed logically by users or applications. Until the space occupied by a deleted song is reused by the OS, logical access can be restored, making it appear as if the file has been resurrected from the ether.
This is what makes Disk Drill a great deleted music recovery app:
| | |
| --- | --- |
| Advanced Scanning Algorithms | The advanced technology behind Disk Drill enables it to perform data recovery to help you out of many data loss situations. Use it to recover deleted files from an emptied Recycle Bin or to restore data from an inadvertently formatted disk or partition. In addition to its data recovery powers, Disk Drill offers data protection features that provide extra methods with which to safeguard your collection of digital music files. |
| Data Protection | The tool's Recovery Vault works like a supplemental Recycle Bin and lets you define files and folders that can be quickly recovered in the event of deletion. Another great feature to protect your music treasury is the ability to create a byte-level backup of a disk or storage device. This enables you to make a copy of a disk if you believe it has been corrupted and perform the music recovery from the backup to preserve the original media. |
Data recovery software is the only reliable way to recover deleted music files without resorting to a professional data recovery service. We are talking about recovering files in situations where you don't have another copy. If you did, you wouldn't need to recover them, you could just recopy them to the device from which they were lost.
Maybe you just recorded a live performance of your favorite band. You have not had time to back up those irreplaceable files. If you accidentally delete them, data recovery software is just about your only hope of getting them back.
How to Prevent Music Files From Going Missing in the Future
Losing your music files can seem disastrous. Hopefully, you have successfully recovered all of your tunes using Disk Drill for Windows. Even if you have restored every single song that was deleted, the question remains as to how you can prevent a recurrence of this data loss scenario. Your music files are essentially the same as any other type of data, so general data loss prevention is in order.
So what leads to data loss and how can you try to minimize its impact on you and your music?
| | |
| --- | --- |
| Physical Damage | Physical damage to the storage media can result from several different sources. Mobile devices and laptops can suffer data loss from being dropped. Exposure to high temperatures or moisture can also cause physical damage to the device and lead to lost files. Taking good care of your storage device can help minimize the possibility of losing music or other data. |
| Human Error | Human error is another leading cause of lost or deleted files. It's really easy to click the wrong button and delete files that you intended to save. Then you go to clean up your disk space and empty your Recycle Bin to free up some capacity. That's when you realize that you had deleted the wrong items and now they are gone for good. Well, not really. Disk Drill can get them back for you. In the future, exercise more caution when deleting data and clearing up your system to prevent this issue from recurring. |
| Viruses/Malware | Infection with malware or a virus is another common reason for data loss. Using quality virus scanning software is the best way to combat this threat. Software upgrades can also lead to accidental data loss. Best practices are to perform a backup before upgrading your system to guard against the possibility of lost data. |
Frequently Asked Questions
Help Us Improve This Article
Was the provided information useful? Your vote is important to use!
16699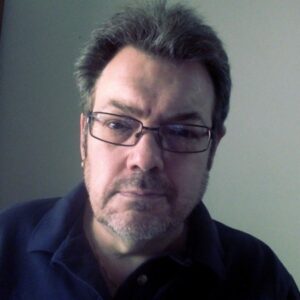 Author
Robert is a freelance writer and technology enthusiast who graduated from Pace University in New York with a degree in Computer Science in 1992. He is a former computer specialist at IBM. During his long career in IT, he has worked for a number of major service providers in various roles related to data storage, management, and protection.
Robert's recent publishings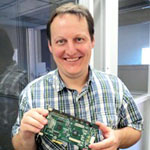 Yevgeniy Tolkunov
Approver
Frisco, Texas, United States
Yevgeniy Tolkunov is Hardware Engineer at ACE Data Recovery. Yevgeniy has a Master's Degree in Physics, Information Technology; 15+ years of experience.