Best NTFS Undelete Software Solutions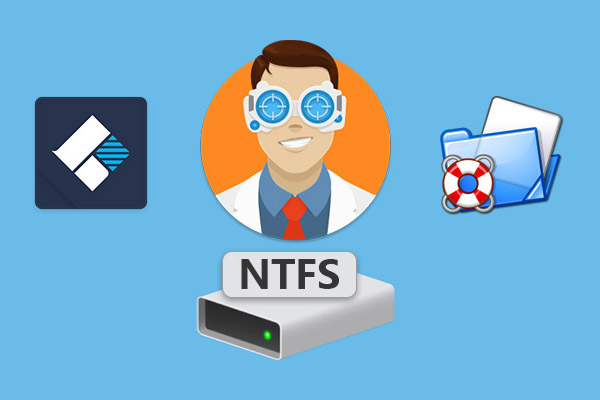 Most Windows users are employing the NTFS (New Technology File System) to manage the data on their machines. During the computer's lifetime, there is a strong possibility that it will be subject to some type of data loss scenario. This might happen for a variety of reasons and can be stressful if the lost information is important.
Experiencing data loss will cause the user to search for NTFS undelete software to retrieve a file or folder that has inexplicably disappeared. Read on to look at some of the best paid and free solutions to recover your lost NTFS data.
Brief selection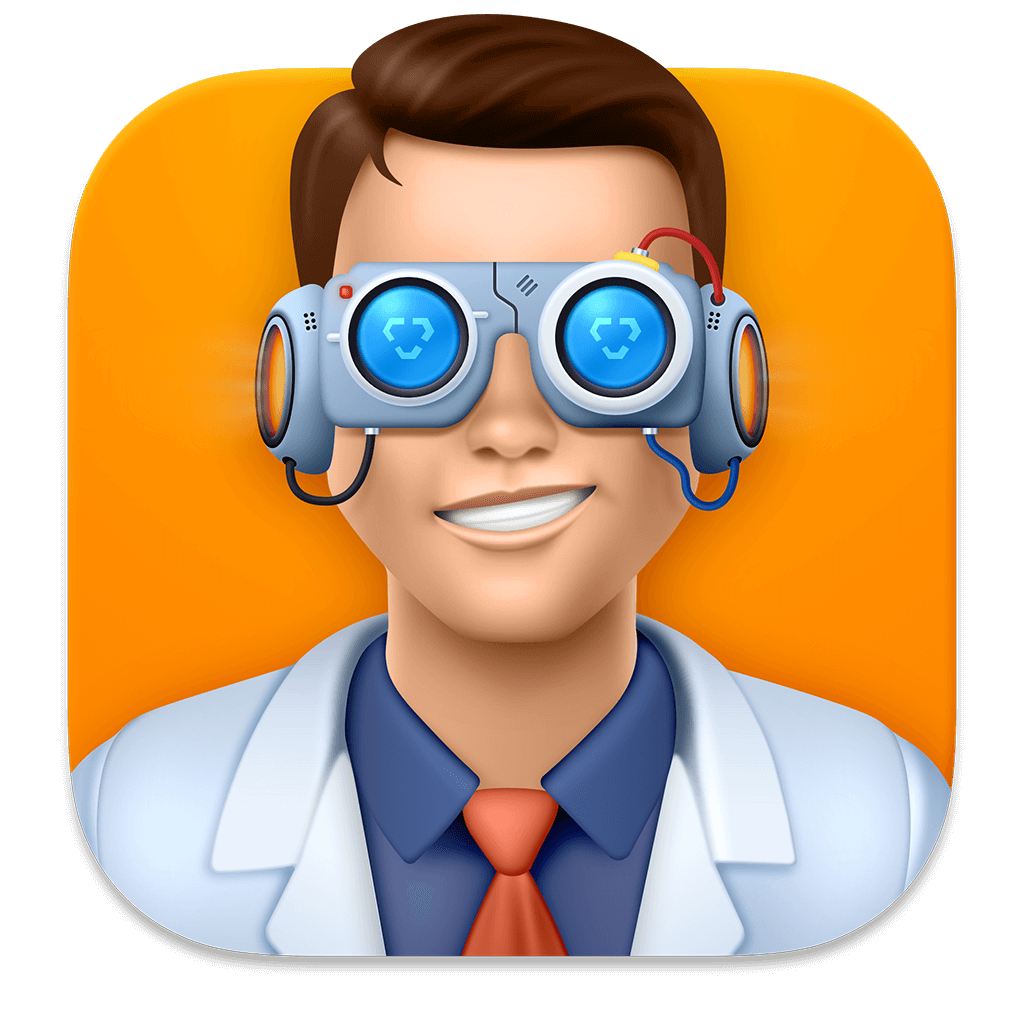 2684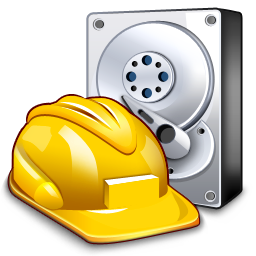 3434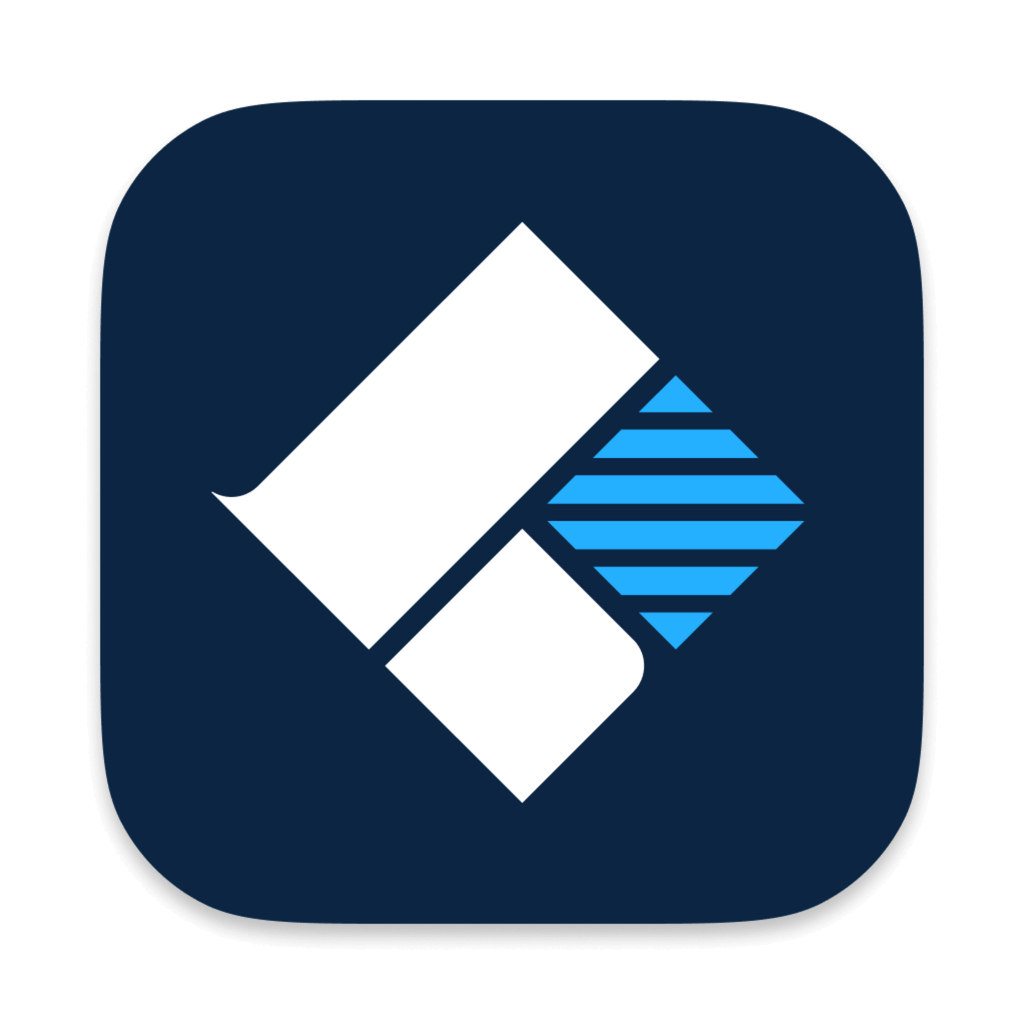 5275
View complete ranking
Top 5 NTFS Undelete Software: Free & Paid Solutions
#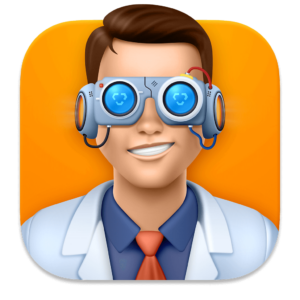 4.55 • Best choice for Windows users – The Windows version of Disk Drill empowers regular users to reliably recover all kinds of lost data with a few simple clicks.
Read full Disk Drill review
Distributed as
Freemium Some features are provided free of charge, but money is required to unlock the rest
Limitations
Recover up to 500 MB for free
Overview
Disk Drill is a professional-grade data recovery program that can quickly and easily recover lost files and folders on Windows systems using the NTFS filesystem. It sports an intuitive user interface that enables anyone to start recovering their lost data with a few clicks.
Disk Drill for Windows – Gallery
Key Features
An intuitive user interface that makes recovery a simple process
Recover from any disk-based storage device
Recover from an emptied Recycle Bin and formatted disks
Preview found files before recovery
Supports recovery of files in over 400 formats
Data protection tools included for free
Pause, save and resume scans
500 MB free data recover
Mount found files as virtual drive in Windows Explorer
S.M.A.R.T. hard drive attributes information
Two for one
RAID Array Recovery
Windows Storage Spaces recovery
Organized scan results
Visualization of the scanning process
Phone support
Bootable disks
Recovery over a network
Video and photo repair
Overall experience
Disk Drill is a versatile data recovery and protection tool that lets users easily recover lost data after an NTFS failure. It is highly recommended as your main data recovery tool.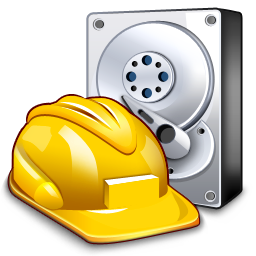 3.04 • Good for basic data recovery jobs – Despite its age and lack of development, Recuva is still worth taking a look at—if only because it recovers an unlimited amount of data for free.
Read full Recuva review
Distributed as
Freeware All features are provided free of charge without any limitations
Overview
Recuva provides users with a file recovery app with a familiar interface that mimics that of the Windows File Explorer. The tool can be used to recover data from a wide variety of disk-based devices including virtual drives.
Recuva – Gallery
Key Features
Advanced file recovery
Premium support
Deep scan mode
Virtual hard drive support
Recovery from formatted disks
Automatic updates
Securely delete files
Completely free
Chances of recovery
Two operating modes
Secure file erase
Multilingual capabilities
No Enterprise license
Scanning/creation of images
Recovering structure and names
Recovery odds accuracy
Updating the list of drives
Overall experience
Recuva is a useful tool for data recovery that does not provide the same intuitive interface as some other solutions. The free trial version allows for unlimited data recovery.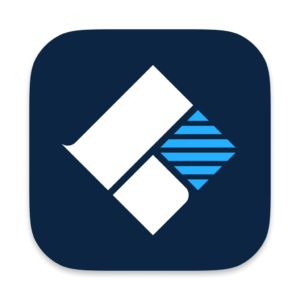 3.70 • Can it really recover it? – Wondershare Recoverit comes with an intuitive user interface, but subpar recovery capabilities that struggle to deliver.
Read full Wondershare Recoverit review
Distributed as
Freemium Some features are provided free of charge, but money is required to unlock the rest
Limitations
Recover up to 100 MB for free
Price range
$59.99...$449.96
Overview
RecoverIt claims to be able to recover files in over 1000 different file formats from any type of disk-based storage device. It can help you unerase files deleted from an emptied Recycle Bin. The application offers extensive filtering of search results to minimize scanning time. It offers a user-friendly interface with which to recover your lost or deleted data.
Wondershare RecoverIt for Windows – Gallery
Key Features
Extensive search filters
Pause, save and resume scans
User-friendly interface
Recovers over 1000 filetypes
Restores data from any disk-based storage media
Modern interface
Create bootable disks
Video Repair
Fast scanning speeds
Preview images
False positives for bad sectors on Bitlocker devices
Scanning Bitlocker-encrypted devices
Confirming Bitlocker status
No end time was given
Resizing of the program
Overall experience
RecoverIt is a competent data recovery tool that can restore your deleted data easily. A significant drawback is its yearly subscription model. You can obtain a lifetime license at a substantially higher price than that of the yearly option.

2.47 • Prepare to be disappointed – Undelete 360 presents itself as a free and unlimited data recovery application, but the reality is very different.
Read full Undelete 360 review
Distributed as
Freemium Some features are provided free of charge, but money is required to unlock the rest
Limitations
Only basic file recovery
Overview
Undelete 360 is a freeware data recovery tool that is compatible with older versions of the Windows operating system. It does not work with Windows 10 or 8. It does offer a File Explorer type interface to make it easier to recover your data.
Undelete 360 – Gallery
Key Features
Undelete files from disk-based storage
Recover deleted files that were too large for the Recycle Bin
Restore files and folders accidentally deleted from your Windows system
Free recovery
Recovery chances
Filtering by file type
Multiple languages
Good file deletion functionality
The program is not completely free
Only Quick Scan
No signature scanner
The project can be considered abandoned
Scan only partitions
Overall experience
If you are looking for a free tool that can undelete files on older Windows systems, Undelete 360 may work for you. Windows 8 and 10 users can skip this tool as it does not support your operating system.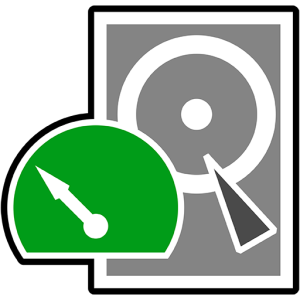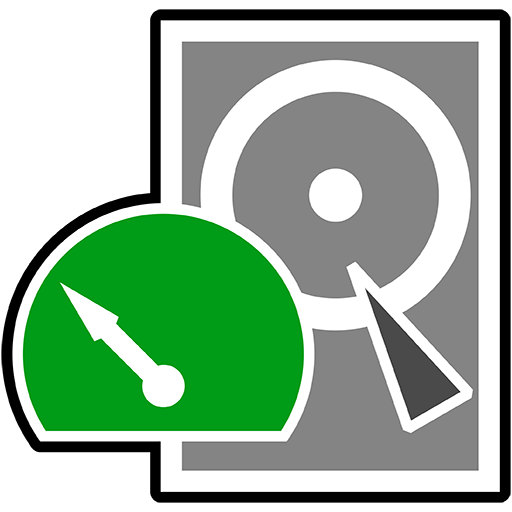 2.40 • Ugly file system repairman – TestDisk offers an excellent value, but its real-world file recovery performance is limited.
Read full TestDisk review
Platforms
WindowsmacOSLinux
Distributed as
Free All features are provided free of charge, and the software can be used, studied, and modified without restriction
Overview
TestDisk is another freeware product whose main purpose is to recover lost partitions. It is a companion product to PhotoRec, which is used to recover individual files. TestDisk can recover files from damaged Windows NTFS file systems as well as data deleted from many other operating systems. It is a menu-driven command-line tool intended for experienced users.
TestDisk for Windows – Gallery
Key Features
Multiple file system support
Recovers lost partitions
Rebuild NTFS boot sectors
Undelete files from NTFS file systems
Completely free
Open source
Portable
Lightweight
Supports raw and dismounted disks
Slow speed of scanning and recovery
Complicated command-line user interface
Manual step-by-step scanning process
Destructive recovery
No technical support
Overall experience
TestDisk does not offer a nice GUI and is recommended for use by experienced computer users. Its support of multiple file systems may make it attractive to some users with diverse requirements.
Help Us Improve This Article
Was the provided information useful? Your vote is important to use!
14382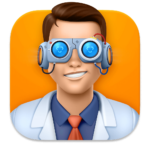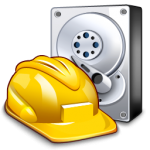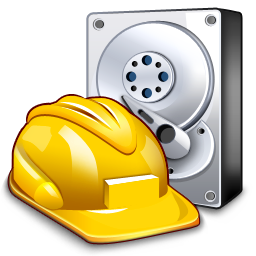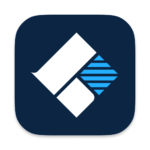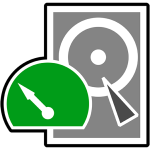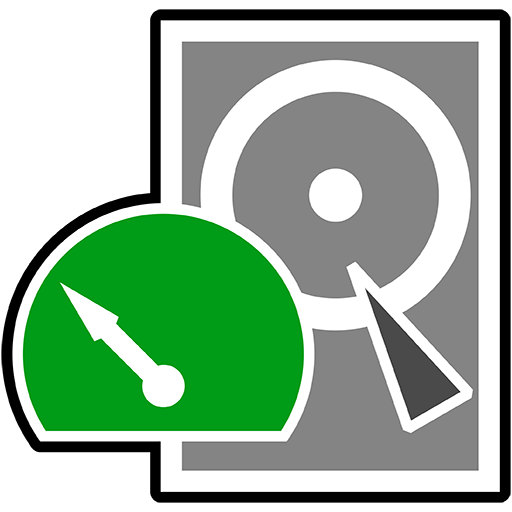 | Feature | Disk Drill | Recuva | Wondershare Recoverit | Undelete 360 | TestDisk |
| --- | --- | --- | --- | --- | --- |
| Total Score | 100% | 67% | 81% | 54% | 53% |
| Requirements | Windows 10-11 (x64 only) | Windows XP-10, 11 (unofficial support) | Windows 7-11 (x64 only) | Windows XP-11 | Windows XP-10, 11 (unofficial support) |
| Clever in-depth scan | good | bad | fine | bad | bad |
| Quick scan | good | fine | fine | fine | fine |
| Distributed as | Freemium | Freeware | Freemium | Freemium | Free |
| Trial version available | 1 | 1 | 1 | 1 | 1 |
| Trial version limitations | Recover up to 500 MB for free | Freeware. No limits | Recover up to 100 MB for free | Freeware. No limits | Freeware. No limits |
| Starting price | $89.00 / Perpetual | Free | $59.99 / 1 month | Free | Free |
| See Plans & Pricing | Pricing details | Pricing details | Pricing details | Pricing details | Pricing details |
| Raw photo recovery | good | fine | good | bad | bad |
| Video formats recovery | good | fine | fine | bad | bad |
| Document formats recovery | good | fine | fine | bad | bad |
| S.M.A.R.T. | good | bad | bad | bad | bad |
| Helpdesk support | good | bad | good | fine | bad |
| Live chat | good | bad | good | bad | bad |
| Phone support | bad | bad | good | bad | bad |
The Reasons Behind NTFS File System Failure
An NTFS file system can fail for many reasons which may result in data loss and require the use of an NTFS undelete utility. Some of the most common causes of a failure include:
Corruption of a partition's NTFS filesystem;
Damaged or deleted system files;
Infection with malware or other malicious software;
Driver incompatibility;
Low system memory capacity;
Physically damaged hard drive.
Any of these issues can lead to the dreaded blue screen of death and a temporarily unresponsive computer.
The Main Advantages of NTFS Undelete Tools
There are situations where you will be able to recover files that have been subject to an NTFS failure without software, with the use of a backup or native Windows features. Using an NTFS undelete tool is a versatile recovery strategy that may need to be used when other methods fail. Here are some specific scenarios where an NTFS unerase application might be the only way to recover files impacted by a filesystem failure.
After restarting your machine after a blue screen event, files that were in the Recycle Bin have disappeared. If these files were recently created, there is the chance that even if you regularly back up your computer this data is not contained in any of the backups. Data recovery software is your best bet to get back these lost files.

In extreme cases, you can lose a partition due to an NTFS file system failure on a Win32 system. This can be devastating and leave you with little choice but to recover with a backup or an NTFS undelete utility.
Disk Drill can help you recover from these types of data loss scenarios without additional stress or complications. Its user-friendly interface will help guide you through the recovery process and retrieve the files that have seemingly disappeared after a file system failure.
Did You Know?
Microsoft has developed another file system called the Resilient File System (ReFS). It is designed to handle large data sets encompassing millions of terabytes without negatively impacting performance. As its name implies, the file system provides improved resiliency by salvaging data and automatically repairing file corruption. It also promises performance gains by dividing volumes into logical storage groups know as tiers. ReFS is meant for specific usage scenarios and is not bootable nor does it provide file compression or encryption.
Conclusion
When faced with a data loss scenario on an NTFS file system, data recovery software is often the best solution. It is much less expensive than sending your disk out to a data recovery service and enables you to get back data where native Windows tools fail. If you have lost important files or images due to an NTFS failure, data recovery software like Disk Drill may be your only hope of restoring your valuable information. You can download the application for free and use it to recover 500MB of data before upgrading to the pro version of the tool.
Frequently Asked Questions
How to undelete an NTFS partition?
You should use disk recovery software to undelete an NTFS partition. Perform the recovery before using the disk for other purposes to minimize any potential file corruption or overwriting data before it can be recovered.
Is it possible to recover NTFS data without using any software?
Yes, it is. You may be able to recover files for free by using the Recycle Bin or restoring from a backup.
Should I go with a Free or Paid NTFS data recovery software?
As with all types of software, you will get more features with paid applications than with freeware. You also have the opportunity to receive technical support if you run into difficulties.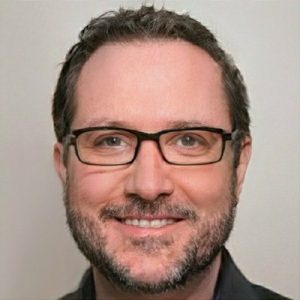 Author
34 publishings
Atlanta, GA
Jeff Cochin is a data management and recovery professional, who has been with Pandorarecovery for nine years and has always been an essential part of the team. Jeff also works as a technical writer at Macgasm, being a first hand in testing, trying and writing about big and small tech software.
Jeff's recent publishings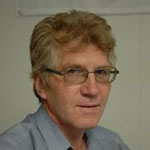 Nikolay Lankevich
Approver
Houston, Texas, United States
Nikolay Lankevich has over 15 years of strong experience in various fields and platform includes Disaster Recovery, Windows XP/7. System analysis, design, application (Inter/Intranet) development, and testing. Provided technical supports on desktop and laptops on Win-XP and Macintosh for about 2000 employees.