Top 5 Best SSD Data Recovery Software
Top 5 Best SSD Data Recovery Software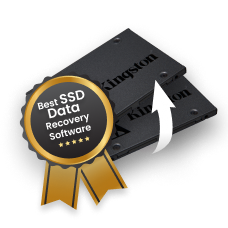 Oh no! You've lost an important file from your SSD. Before you burst into panic mode, you may actually have a chance at getting your data back. We've found the top 5 best SSD data recovery software applications you can use to get your lost data back.
Brief selection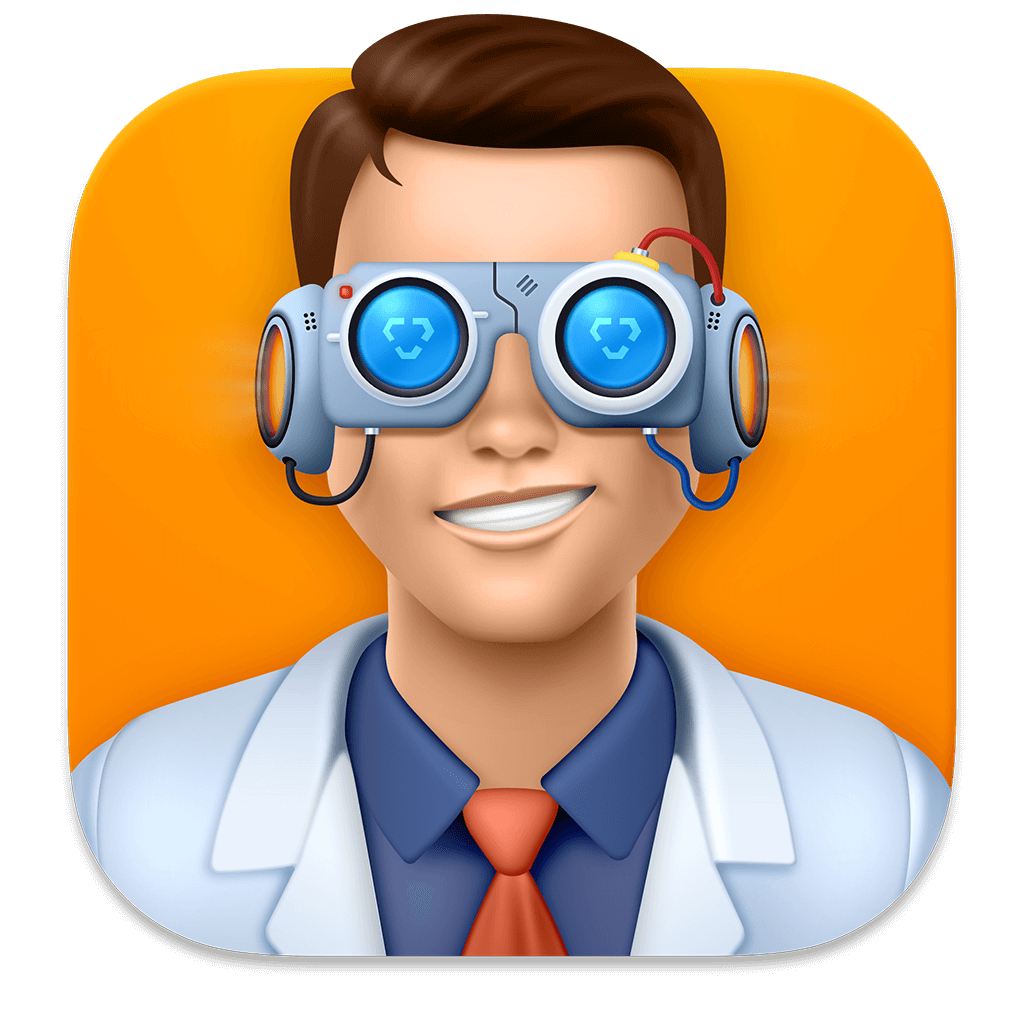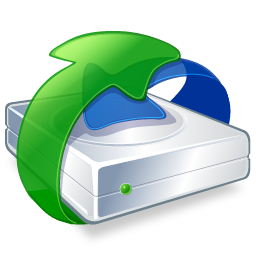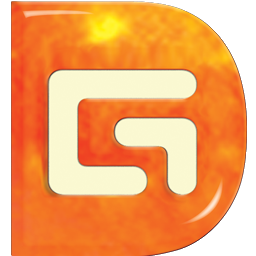 What Goes Into Choosing the Best SSD Data Recovery Tools?
Not all SSD recovery tools you find on the web are created equal. To help you choose the right one, every data recovery tool we come across is thoroughly reviewed to determine what it can and can't do. For this list, we carefully selected tools that fit within the parameters of SSD file recovery. Here are the parameters we used to determine which software deserves to be on this list:
Inner score

The inner score we apply to an SSD data recovery software tool is a reflection of its overall performance in our testing process. It's a way for us to easily provide our readers with a quick evaluation based on all of the combined areas we looked at during the review. Although there are always many factors to consider, we gave preference to recovery tools with a high inner score because they're more well-rounded in terms of what they have to offer.

Usability

Within this parameter, we gave special attention to SSD recovery software applications that were user-intuitive. We understand that not everyone who will be using data recovery tools is an expert in the field. Therefore, we chose applications that are usable by a user of any level, because it ensures you don't make any mistakes that could set you back further.

Recovery capabilities

For many, recovery performance is the most important factor to consider when downloading or buying a data recovery tool. It's based on what file systems it supports, the file types it can recover, whether it can restore the original file names and folder structure, and the ability to scan corrupted or RAW SSDs whilst bypassing any system errors that would usually deny access. We focused on software that demonstrated great recovery capabilities in our tests to ensure that they're competent in most SSD data recovery scenarios.

Extra features

We devoted particular consideration to data recovery tools that go beyond just data recovery by offering additional features. Nowadays, many data recovery tools include extra features that complement data recovery, like partition repair, drive cloning, and S.M.A.R.T. data analysis. We used the results of our tests to make informed decisions on what software will be able to give you more value for your money.

Price

Not everyone can afford to break the bank in order to recover their data. For this reason, we focused on data recovery tools that were available at a competitive price. While some data recovery solutions are aptly priced according to what they're capable of, this isn't always the case. To save you from investing too much in a data recovery tool that does too little, we were sure to give preference to solutions based on what they can realistically deliver in real-world data loss situations according to their price.
Every data recovery tool on this list has been thoroughly tested according to our in-depth testing process. You can learn more about each tool by checking out its full review, which includes additional insights and a full breakdown of the application. Explore our growing database of Windows and Mac reviews to learn more about what data recovery software is out there. If you need a particular data recovery tool for a specific situation, check out our software picker too.
Top 5 Best SSD Data Recovery Software
#
Here is our list of the best SSD data recovery software that we have tested so far.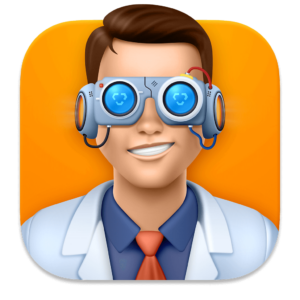 4.55 • Best choice for Windows users – The Windows version of Disk Drill empowers regular users to reliably recover all kinds of lost data with a few simple clicks.
Read full Disk Drill review
Distributed as
Freemium Some features are provided free of charge, but money is required to unlock the rest
Limitations
Recover up to 500 MB for free
Disk Drill sits at the top of our list of the best SSD recovery software because it includes everything one would need to quickly recover as much data as possible without a steep learning curve.
500 MB of free recovery. The Windows version of Disk Drill allows you to recover 500 MB of your data for free to see what the software is capable of before upgrading to a paid license.

Impressive data recovery performance. Disk Drill features multiple scanning methods, with each of them recovering the majority of our data during the testing process.

Easy-to-use interface. Disk Drill's user interface is very intuitive. Recovery is straightforward and all features are easily accessible.

Byte-to-byte backups. You can create and scan a byte-to-byte backup of your SSD if it's in a corrupted or unstable state to preserve the original data.

Smart scanning. Disk Drill automatically uses all scanning modes to discover as much data on your SSD as possible, improving the chances of finding data that would otherwise remain lost.
No bootable disk creation. You cannot create bootable disks with the software.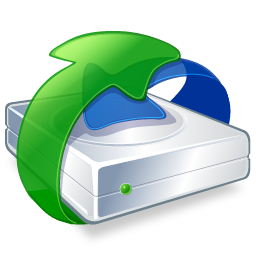 2.

R-Studio

Popular among professionals
3.88 • Empowering professionals; intimidating home users – R-Studio for Windows is a powerful data recovery software application, but regular home users may struggle to master it and put its capabilities to good use.
Read full R-Studio review
Platforms
Windows macOS Linux
Distributed as
Freemium Some features are provided free of charge, but money is required to unlock the rest
Limitations
Recover files smaller than 256 KB
Price range
$49.99...$899
R-Studio is an advanced data recovery solution that includes everything a data recovery specialist needs to get data back. However, seeing as it's a recovery solution geared more towards professionals, regular users may have some difficulties wrapping their heads around this data recovery software for SSD drives.
Available on Windows, macOS, and Linux. R-Studio is supported by all major operating systems and supports most major file systems.

RAID reconstruction. Recover data from damaged SSD RAID arrays by reconstructing it within the application.

Feature-rich. The software includes many useful features that give you complete control over SSD data recovery.

Quick scan speeds. R-Studio offers super quick scan times, reducing the time spent on overall recovery.

Network recovery. With the appropriate license, you can recover data from SSDs on network-connected computers.
Resource intensive. The program consumes a lot of RAM, especially during startup.

Complex. R-Studio is very complicated, making it intimidating for new users.

No auto-resume. The software cannot automatically resume scans on SSDs that reconnect during the scan.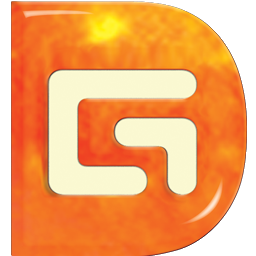 3.72 • More than just regular data recovery – DiskGenius is a feature-rich data recovery solution that equips its users with a highly technical toolset to tackle complex data recovery situations.
Read full DiskGenius review
Distributed as
Freemium Some features are provided free of charge, but money is required to unlock the rest
Limitations
Only small files can be copied
Price range
$69.9...$699.9
DiskGenius is an SSD data recovery app that also doubles as SSD repair software. It includes some useful tools that help you troubleshoot your SSD after the data is recovered, but its complicated user interface leads some users to become lost amongst confusing menus.
TRIM management. You can send TRIM commands to SSD controllers to delete unwanted data immediately and extend the SSD's lifespan.

Drive management. The software doubles as a disk management tool, allowing you to repair bad sectors and partition errors on your SSD.

Virtual RAID. It's possible to use a virtual RAID to recover data from RAID arrays that are damaged.

Transfer operating systems. The program allows you to transfer the operating system on your SSD to another drive.

Bootable drive creation. You can create bootable USB drives for when the system SSD is compromised.
Complicated user interface. DiskGenius uses an unconventional user interface that is confusing to new users.

Difficult SSD selection and scanning. Selecting the SSD from the list of devices and beginning a scan is not easy to do at all.

Learning curve. As the software is not intuitive, you need to learn where all features are to know how to use it.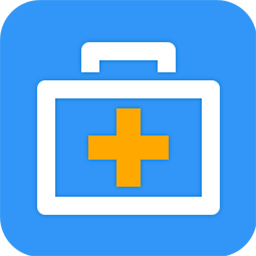 4.

EaseUS Data Recovery Wizard
3.85 • Popular for its trial recovery capabilities – Easy to use and capable of delivering solid results, EaseUS Data Recovery Wizard is good at what it does.
Read full EaseUS Data Recovery Wizard review
Distributed as
Freemium Some features are provided free of charge, but money is required to unlock the rest
Limitations
Recover up to 2 GB for free
Price range
$69.95...$499
EaseUS is a sleek and intuitive SSD data recovery tool with good recoverability across various file systems. It's considered one of the big players in the data recovery industry, but it's hard to say how much of this is because of its aggressive marketing strategy.
Quick scan times. EaseUS Data Recovery is able to scan your SSD fast and present you with all recoverable files in an organized manner.

Free 2 GB recovery. You can try the software by recovering up to 2 GB of SSD data for free if you share the software on social media.

Well documented. A knowledge base is available with numerous articles on how to use the software and get the most out of it.

Bootable USB drive. With the appropriate license, you can create a bootable USB to access your computer if the operating system is damaged.

User intuitive. The program's interface is very user-friendly and easy to navigate.
Limited preview panel. Only SSD data 100 MB or smaller can be previewed, and not all formats are supported.

Poor FAT32 support. FAT32 data is often recovered without the original folder structure and really small files (1-2 KB) are not recovered.

Poor exFAT support. Similarly, exFAT data is not recovered with the original folder structure, and small files are overlooked by the software.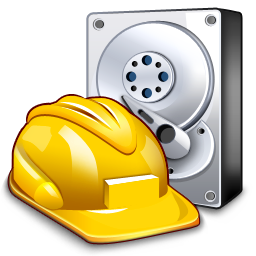 5.

Recuva

Popular among Windows users
3.04 • Good for basic data recovery jobs – Despite its age and lack of development, Recuva is still worth taking a look at—if only because it recovers an unlimited amount of data for free.
Read full Recuva review
Distributed as
Freeware All features are provided free of charge without any limitations
Recuva is a popular alternative to paid data recovery solutions. It offers unlimited recovery at no cost and is fairly easy to use. But, being a free tool, you must be comfortable going without the extra features, and you should manage your expectations in regard to what it can achieve.
Free unlimited recovery. Recuva allows you to recover as much data as you want without needing your payment details.

Fast and lightweight. The software has fast scan times and doesn't take up a lot of space on your drive.

Two modes of operation. You can use the wizard-like interface for a guided recovery or jump straight into the advanced window for complete control.
Inaccurate recovery chances. The built-in recovery chance indicator isn't accurate and can cause the application to crash.

Poor signature scanner. The software relies heavily on recovery via the file system. It doesn't support a lot of file signatures, especially newer ones.

Barebones. Expectedly, the software doesn't come with many additional recovery features and is fairly simple.

No official Windows 11 support. Although the application does work on Windows 11, it is not officially supported.

Basic interface. The user interface is usable but very basic. Some options are hidden in menus that can only be found after digging through the software.
Honorable Mentions
Not all data recovery tools were able to make it on our list, but that doesn't mean they're not worth a mention. Take a look at some of the runner-ups for our list of the top 5 best SSD data recovery software.
Help Us Improve This Article
Was the provided information useful? Your vote is important to use!
The comparison table below provides an overview of all data recovery software applications that have made our list.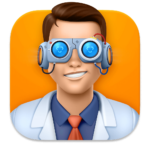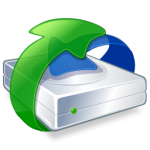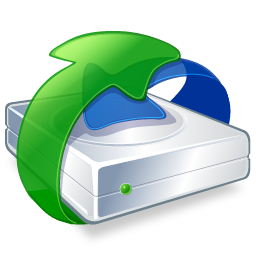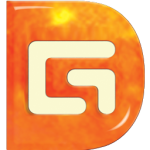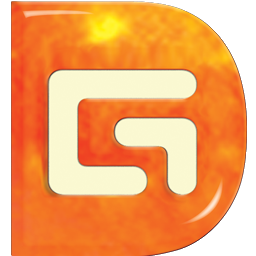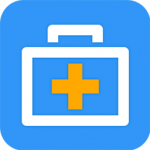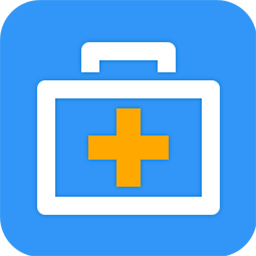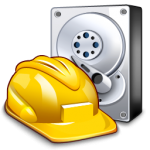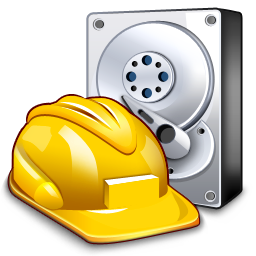 | Feature | Disk Drill | R-Studio | DiskGenius | EaseUS Data Recovery Wizard | Recuva |
| --- | --- | --- | --- | --- | --- |
| Total Score | | | | | |
| Requirements | Windows 10-11 (x64 only) | Windows 2000-11 | Windows 7-11 | Windows 7-11 | Windows XP-10, 11 (unofficial support) |
| Clever in-depth scan | | | | | |
| Quick scan | | | | | |
| Distributed as | Freemium | Freemium | Freemium | Freemium | Freeware |
| Trial version available | | | | | |
| Trial version limitations | Recover up to 500 MB for free | Recover files smaller than 256 KB | Only small files can be copied | Recover up to 2 GB for free | Freeware. No limits |
| Starting price | $89.00 / Perpetual | $49.99 / Perpetual | $69.90 / Lifetime | $69.95 / 1 month | Free |
| See Plans & Pricing | Pricing details | Pricing details | Pricing details | Pricing details | Pricing details |
| Raw photo recovery | | | | | |
| Video formats recovery | | | | | |
| Document formats recovery | | | | | |
| S.M.A.R.T. | | | | | |
| Helpdesk support | | | | | |
| Live chat | | | | | |
| Phone support | | | | | |
Essential Factors to Keep In Mind When Performing SSD Data Recovery
When recovering data from your SSD, there are certain factors that you should consider to increase your odds of performing successful data recovery.
Cause:

Data loss can occur for many reasons. Accidental formatting, virus infection, faulty hardware, bad updates, and physical damage are among the most common culprits. Understanding the cause can help you plan what recovery course to take and how drastic the damage is, but you should hold off on trying to fix the problem until data recovery has been performed.

Condition:

The condition of your SSD may have an effect on recovery. If your SSD is corrupted or in an unstable state, it's highly recommended to create a byte-to-byte image of the drive for recovery instead, which will preserve the data as it is on the original disk in case it crashes during recovery.

Time:

After experiencing data loss, data recovery should be your first priority. Every passing moment reduces the chances of recovering your data. Your data is left in a state where it can be overwritten with new data. If this happens, your data will become unrecoverable.

TRIM:

TRIM is a technology used by most SSDs to extend their lifespan. When a TRIM command is issued, it tells your SSD what sectors can be erased to store new data. Once a TRIM command has been issued, your data is unrecoverable, so you should disable TRIM as soon as possible to reduce the risk of your data being erased permanently.
Data recovery tools can often scan your SSD even when they're not detected in apps like File Explorer. However, if your SSD is damaged to the point where it's not even showing in Disk Management (or it's reading the incorrect size), you should consult a data recovery service at your earliest convenience. Check out our list of the best hard drive recovery services to learn more.
Conclusion
When your SSD encounters data loss, you need a reliable SSD data recovery tool to get your data back quickly.  For example, if your Samsung SSD crashes, your first reaction should be to get back as much data as possible before the condition of your SSD worsens.
The data recovery tools included in this list have been extensively tested in multiple real-world scenarios to ensure our rankings are accurate. Let us know what you think of each application by rating it with a thumbs up or thumbs down.
Frequently Asked Questions
Disk Drill is our pick for the best SSD data recovery software for Windows. It's a well-rounded and trusted tool that includes powerful scanning algorithms to pull as much data from your SSD (including NVMeM.2 SSDs) as possible. R-Studio and DiskGenius are also highly capable options, both offering their own unique features that help with data recovery.
Based on the data from our tests, Recuva is the ideal tool to use for free SSD data recovery. It offers unlimited recovery at no cost. However, as a free data recovery solution, you must be aware that it's unlikely to recover as much data as paid alternatives. If you've tried Recuva and you're not a fan, you should also check out Windows File Recovery and PhotoRec, both of which are completely free SSD data recovery tools.
SysTools SSD Recovery is an SSD data recovery application. It allows you to scan your SSD for recoverable data and restore it before it's permanently deleted. While still definitely an option, it did not make it onto our list this time around as we found other solutions on the market more suited for the task.
Yes, to an extent. SSDs that have been damaged or corrupted may not appear in File Explorer when you connect them to your computer. Data recovery tools take this into account and are able to scan drives that typically won't show like normal. However, the SSD must at least be visible in Disk Management and read the correct storage size. Otherwise, you should consult a data recovery service for specialist assistance.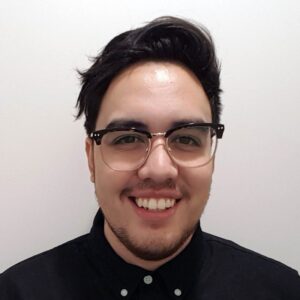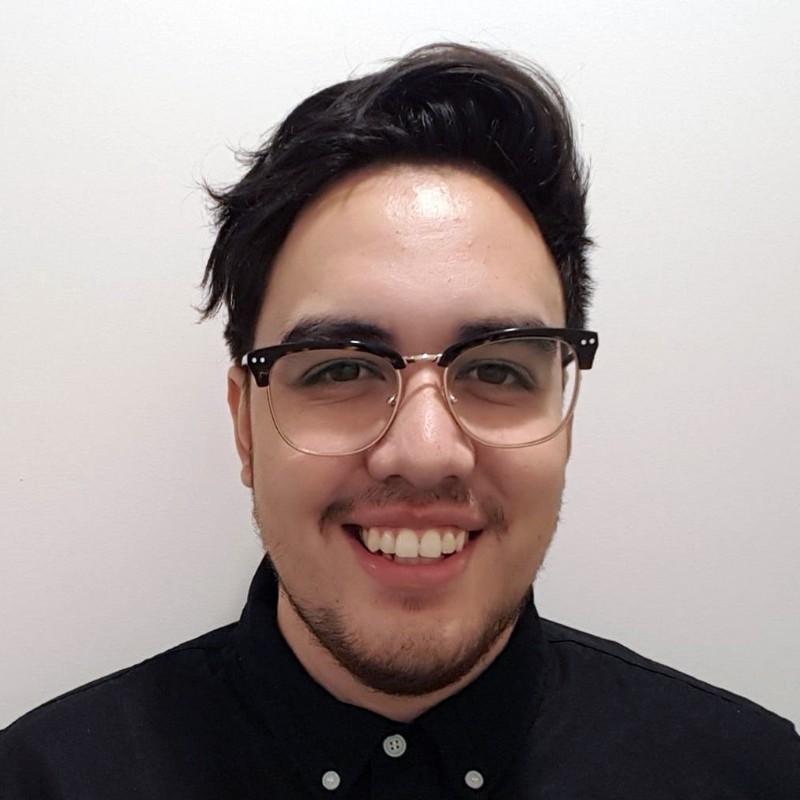 Author
40 publishings

Auckland, New Zealand
Jordan Jamieson-Mane is a content writer with a focus on technology-related content. He has spent much of his life studying and working with all types of technology. During his time as a writer, he has written countless articles in the field of data recovery, breaking down complex topics into articles that are easy to understand.
When he's not writing articles on data recovery, Jordan enjoys traveling the world, reading books, and building websites.
Jordan's recent reviews
Jordan's recent publishings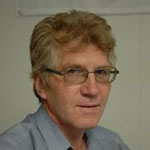 Nikolay Lankevich
Approver
Houston, Texas, United States
Nikolay Lankevich has over 15 years of strong experience in various fields and platform includes Disaster Recovery, Windows XP/7. System analysis, design, application (Inter/Intranet) development, and testing. Provided technical supports on desktop and laptops on Win-XP and Macintosh for about 2000 employees.