Top-Rated Software
Disk Drill for macOS

4.79

5
Compatibility
5
Recovery Rate
5
Usability
5
File Type Support
5
Speed
200,000

Found files

Found files and Recovery quality
PRO Version
Read full Disk Drill review
Read full
Compare

We streamlined our evaluation parameters into several clear categories.

DiskWarrior for macOS

2.29

Data Rescue for Mac

3.26

Compatibility
3
3
Recovery Rate
1
3
Usability
2
3
File Type Support
0
3
Speed
4
4
Found files and Recovery quality
0

Found files

152,354

Found files

PRO Version

$119.95 / Lifetime

Lifetime

$79.00 / month

Subscription

Read full DiskWarrior review
Read full Data Rescue review
Introduction
With so many similar yet at the same time different data recovery tools on the market, it can be difficult to quickly find the one that would suit your needs. If you're stuck deciding between DiskWarrior and Data Rescue, this comparison should help you choose between these two long-established utility programs.
Our goal is to provide you with an unprejudiced description and comparison of these data recovery applications to help you decide between them quickly and easily. To accomplish that, our team has carried out extensive testing of the utility programs' features and gathered results to give an accurate evaluation of the data recovery tools.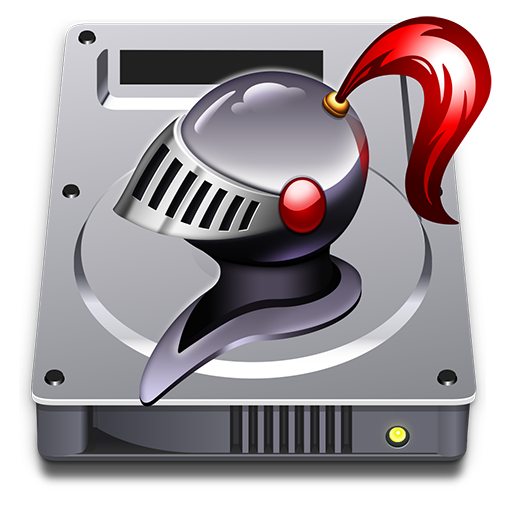 DiskWarrior for Mac is one of the oldest utility programs designed by Alsoft for scanning disk file systems errors and fixing the issues that make files inaccessible. But because of the lack of updates, it has become slightly outdated.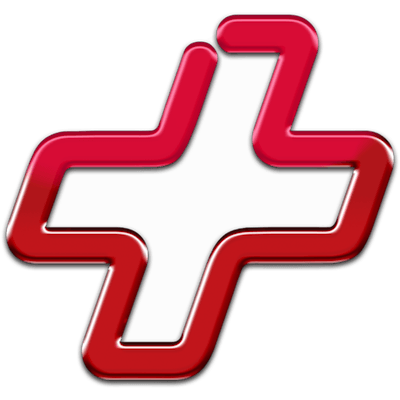 Data Rescue for Mac is a simple data recovery tool developed by Prosoft Engineering for handling simple and not-so-simple data loss scenarios. Whether you're looking to recover a mistakenly deleted file or restore data from a faulty drive, this application has the capabilities to handle it.
Top DiskWarrior Pros
Repair capabilities. DiskWarrior shines when it comes to repairing drives whose file system has been damaged, triggering errors in Disk Utility and preventing files from being accessible.
Bootable recovery. The program can boot into the standard macOS recovery and repair HFS and HFS+ system disks that have stopped booting.
Disk optimization. The program can scan HFS and HFS+ disks and analyze them for directory index fragmentation. In theory, this can increase disk performance.
Top Data Rescue Pros
Mail alerts. Software can notify its users by email when it finds bad sectors.
Hex editor. The software comes with a Hex editor that can be used to analyze the entire content of the connected storage device.
Virtual RAID. Data Rescue for Mac can assemble virtual RAID arrays, which can help in repairing broken disk sets.
Top DiskWarrior Cons
Strange behavior. On startup, the application always minimizes all other open windows for some reason, which can be quite annoying when you have multiple other windows opened.
File system support. DiskWarrior supports only HFS and HFS+ drives. That's a huge downside considering that Apple has been using APFS as its default file system for some time now.
Trial version. The developers of DiskWarrior don't offer a free trial version, so there's no way for customers to test the software for free.
Read full review
Top Data Rescue Cons
Inability to scan system disks. Since macOS 10.13 High Sierra, Data Rescue can't scan system disks directly. The user has to boot into Recovery Mode first.
Unreliable bootable recovery. To scan system drives, Data Rescue offers a bootable recovery option, but it didn't work well on our Mac running the latest version of macOS.
Needs the internet at all times. Data Rescue for Mac requires a constant connection to the internet to validate the license.
Read full review
Pricing • Business model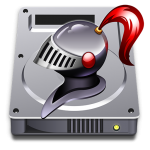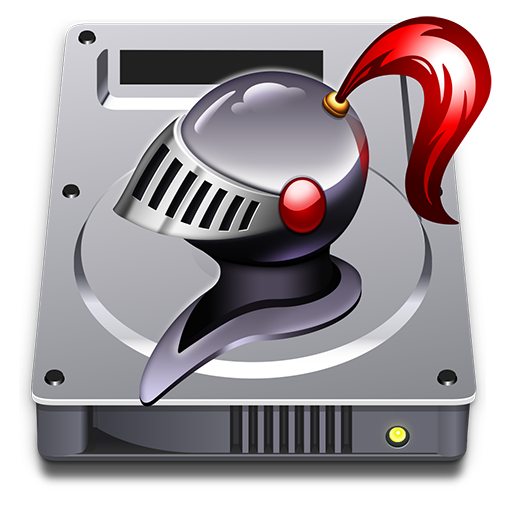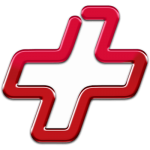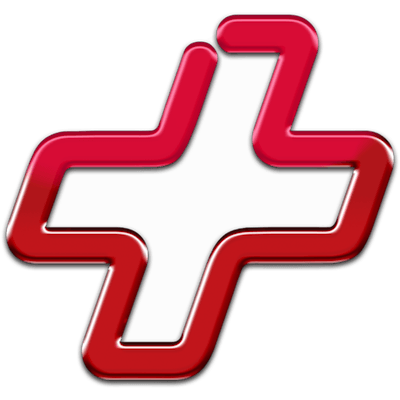 1
Distributed as
Paid
Freemium
2
Trial version available
cons
pros
3
Trial version limitations
No trial
Recover up to 1 GB for free
4
Number of devices per license

Standard - 1
Professional - 1

5
Starting price
$119.95/ Lifetime
$79.00/ month
6
License model
Lifetime
Subscription
7
No credit card to try
cons
pros
8
Money back guarantee
cons
cons
9
See Plans & Pricing
Pricing details
Pricing details
DiskWarrior does not offer a free trial for its potential customers, which is a major downside since you'll need to purchase its license for $119.95, and there's always a chance that you won't be satisfied with the product.
While Data Rescue, on the other hand, has a trial version available, so you'll be able to scan your device with this data recovery tool and preview the discovered files. And if you're happy with the scan results, you'll have two options: either get the standard license (and choose to pay for each file you recover, for 100 file recoveries, or 1 drive recovery) or the professional one for the unlimited drive recovery.
Data Recovery Performance
It's impossible to overestimate the importance of data recovery performance when it comes to choosing a utility program for restoring lost, missing, or deleted files. Read on to see which tool best suits your data recovery needs.
Clever In-Depth Scan of File Systems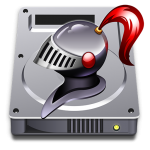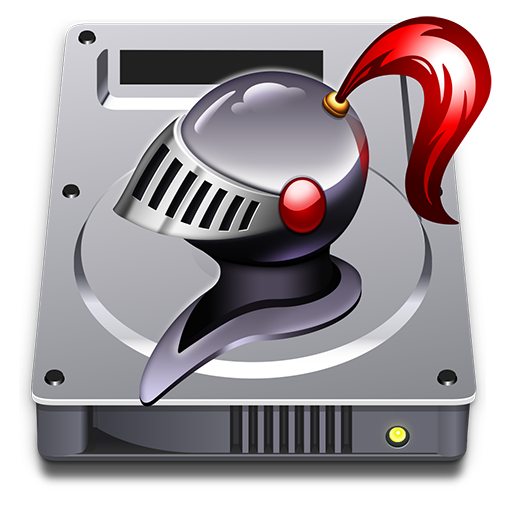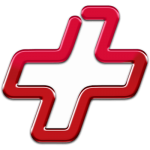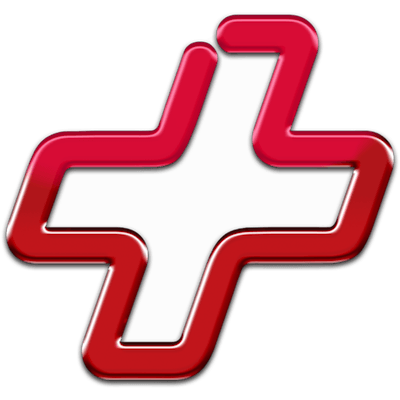 | | | | |
| --- | --- | --- | --- |
| 1 | FAT32 partitions | Not supported | Not supported |
| 2 | exFAT partitions | Not supported | Not supported |
| 3 | NTFS partitions | Not supported | Not supported |
| 4 | EXT4 partitions | Not supported | Not supported |
| 5 | HFS+ partitions | Not supported | Full support |
| 6 | APFS partitions | Not supported | Not supported |
Having a Deep Scan (Clever In-Depth Scan) feature allows you to perform a more thorough scan of your device to recover data that has been lost a while ago because of basic human error or in more severe data loss scenarios.
Since DiskWarrior is a disk repair tool, not a data recovery one, it isn't equipped with this scan type. On the other hand, Disk Rescue does offer the Deep Scan (Clever In-Depth Scan of File Systems) feature, but after testing it out, we managed to use it to restore lost data only from a drive with the HFS+ file system.
Quick Scan of File Systems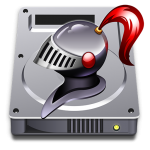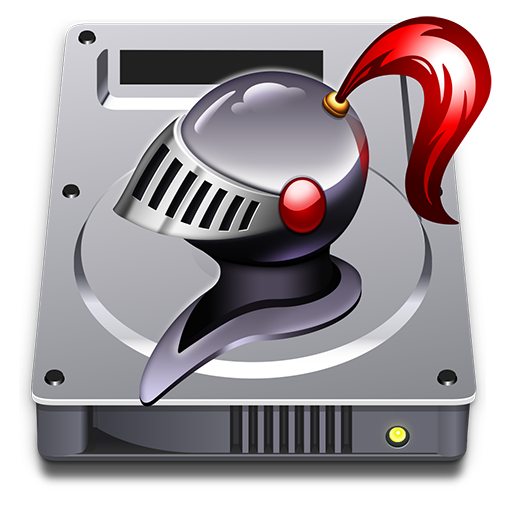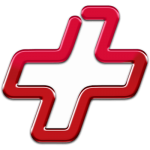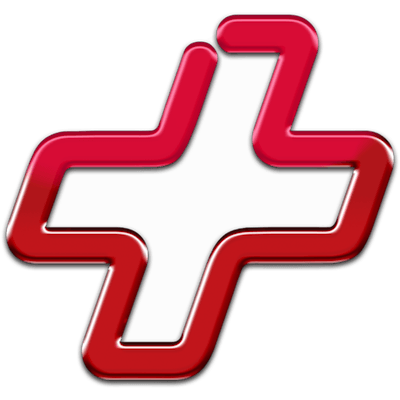 | | | | |
| --- | --- | --- | --- |
| 1 | FAT32 partitions | Not supported | Not supported |
| 2 | exFAT partitions | Not supported | Poor performance |
| 3 | NTFS partitions | Not supported | Partial support |
| 4 | EXT4 partitions | Not supported | Not supported |
| 5 | HFS+ partitions | Not supported | Partial support |
| 6 | APFS partitions | Not supported | Partial support |
Quick Scan is great for recovering files that were recently deleted from your device because of simple data loss reasons (for example, after emptying Trash on your Mac). DiskWarrior doesn't support Quick Scan since the purpose of the tool isn't to recover files but to repair damaged directories, non-mountable partitions, and faulty file systems.
As you see from the chart above, Data Rescue did slightly better than the other data recovery tool. But even though it comes with the Quick Scan feature and did a fine job scanning and recovering data on NTFS, HFS+, and APFS drives and partitions, it was unable to discover all of the deleted files on an exFAT formatted drive and had zero success with FAT32 devices since it doesn't support such file systems.
Other Scan Types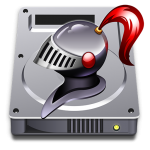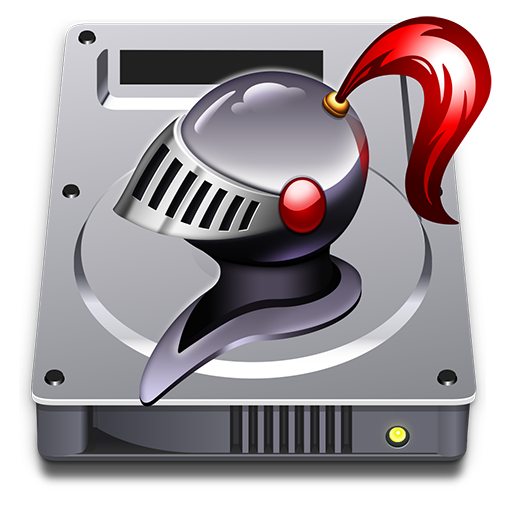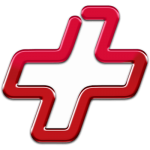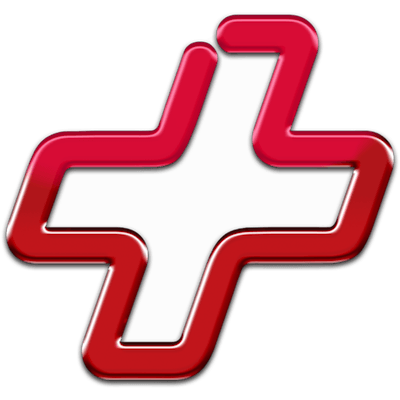 | | | | |
| --- | --- | --- | --- |
| 1 | The number of formats supported by deep scan | Not supported | Some (≈150) |
| 2 | Native deep scan of system drives on M1/M2-powered Macs | Not supported | Not supported |
| 3 | Native deep scan of system drives on T2-encrypted Macs | Not supported | Not supported |
| 4 | Native data recovery from local Time Machine snapshots | Not supported | Not supported |
| 5 | Scan for lost partitions | Not supported | Not supported |
| 6 | HFS+ directory rebuild | Full support | Not supported |
| 7 | Recovered files' labeling | Not supported | Not supported |
| 8 | Partial file recovery | Not supported | Full support |
| 9 | Disk images: scan and recovery | Partial support | Full support |
In terms of additional scan types, it's absolutely clear that Data Rescue has more to offer for the user than DiskWarrior. It has deep scan support for some file formats, which is better than nothing. Also, it does a good job of scanning disk images and recovering its files.
Whereas there's only one perk that DiskWarrior has to offer in this section, which is HFS+ directory rebuild. So this utility program will do an excellent job in detecting and fixing issues on your device. But unfortunately, this tool is limited only to that.
Real-Life Recovery Challenge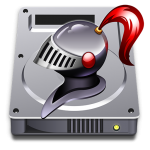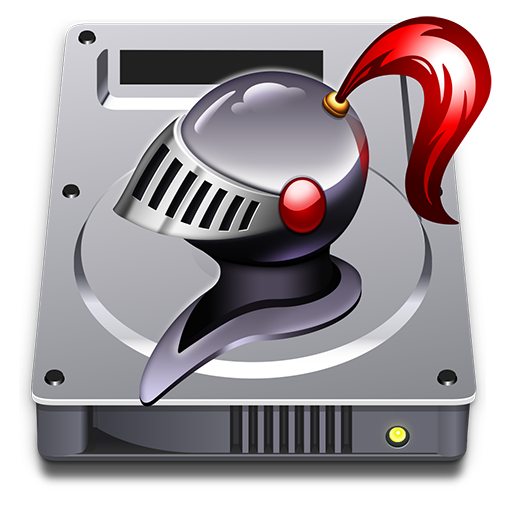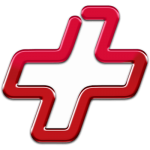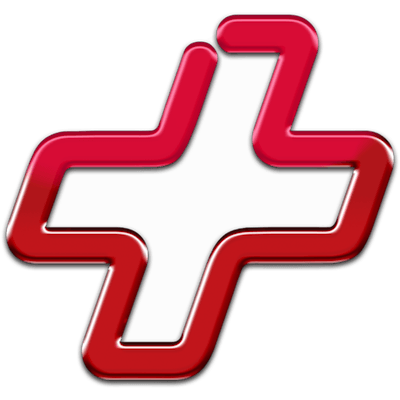 | | | | |
| --- | --- | --- | --- |
| 1 | Raw photo recovery | 0% | 38% |
| 2 | Video formats recovery | 0% | 51% |
| 3 | Document formats recovery | 0% | 74% |
Our tests revealed that DiskWarrior was unable to recover none of the file formats listed above. And the reason for that is simple — this utility program isn't meant for recovering data; its purpose is to fix file system issues.
Data Rescue did a much better job: even though the list of file formats that it was able to detect and recover is not as extensive as one might wish, this data recovery tool successfully restored the most common photo, video, and document file formats (including JPG, NEF, MOV, MP4, DOCX, PDF, PPT, and others).
Feature Comparison
It's pretty neat when a data recovery tool, aside from data recovery, has other features that can help users fix their devices or prevent potential data loss in the future. This section of our DiskWarrior vs Data Rescue comparison should make it easier for you to choose between the utility programs based on their bells and whistles.
DiskWarrior was last updated in 2018, and even though its developers have been promising to release one soon, no changes have been made since. Because of that, the application is lacking in many features and is way behind in terms of compatibility (it still doesn't support APFS formatted drives, M1 Macs, and the latest macOS versions). And since DiskWarrior doesn't have automatic updates, you'll need to monitor their site and manually update the tool when a new version becomes available (if it actually becomes available).
On the bright side, DiskWarrior has fully working phone support and help desk support for their customers. So if you encounter any issues within the disk repair application, you'll have an easy way to get some help.
Data Rescue scored a bit higher in this section since its developers are trying to keep up with the modern data recovery software tendencies by more or less regularly releasing updates for this tool. And it offers slightly more than DiskWarrior in terms of support.
The usability of both DiskWarrior and Data Rescue leaves much to be desired. The interface and navigation of these data recovery tools are not even close to being modern and user-friendly. However, it is slightly easier to locate the features on Data Rescue, and this utility program has a search field that allows you to locate the needed files by name.
Both of these data recovery utility programs can be used to scan and restore data from the most commonly used devices: hard drives, solid-state drives, flash drives, and memory cards. But if you're hoping to find a more versatile tool that would also be capable of recovering files from iOS devices and backups, neither DiskWarrior nor Data Rescue isn't an option.
It can be pretty helpful in some data recovery situations for the utility tool to be equipped with extra features, for example, to create a disk image of your device for a safer recovery process. If that's what you're looking for, Data Rescue has it. But that's simply just it, only one extra recovery feature worth mentioning.
And the same is on DiskWarrior's side: its only additional data recovery perk is the ability to create bootable recovery drives.
Many modern data recovery applications come with neat extras that can help prevent potential data loss, repair corrupted files, etc. DiskWarrior, unfortunately, has none of those to offer. On the other hand, Data Rescue has only some additional functionality, which is disk cloning and disk erase feature.
Wrapping Up
After conducting this comparison, it's safe to say that Data Rescue has won the battle against DiskWarrior since it's an actual data recovery tool, while the latter is a file system repair tool that specializes in fixing system errors and has no features that would aid in restoring deleted or lost data in any way. However, even though Data Rescue is a better option than DiskWarrior, it still has many drawbacks and lacks features that are present in other modern data recovery software.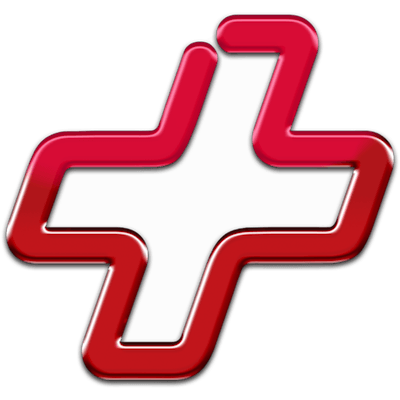 A basic data recovery utility program suitable for all users no matter their tech skills and capable of handling various data loss scenarios of different complexity.
Visit developer's website
Free trial available
Disk cloning feature
Online and phone support
Apple silicon Mac compatibility
Drive repair capabilities
Bootable recovery drive creation feature
More software comparisons
Still have doubts about your data recovery software choice and want to keep exploring your options? Here are a few more comparisons that are worth checking out: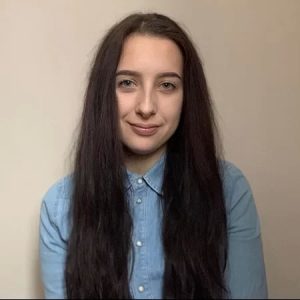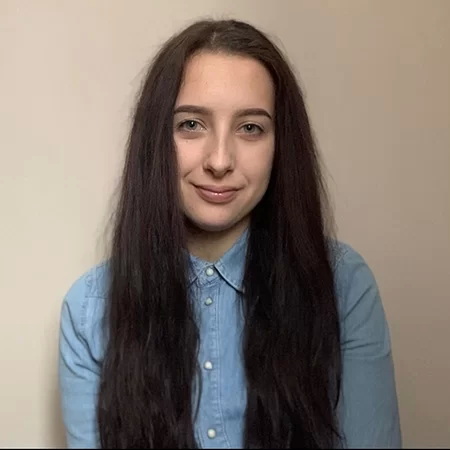 Author
2 publishings
Waterford, Michigan, United States
Romana Levko is a freelance content writer with extensive experience in the technology field. She's been creating dive-deep explainers, how-to articles, and guides to help the average user find simple answers to complex issues.
Her main area of interest has been data recovery on Macs for a long time now. Therefore, through her work, she strives to educate people on various data loss scenarios and help them find hassle-free yet effective solutions for recovering their lost files.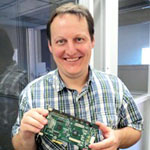 Yevgeniy Tolkunov
Approver
Frisco, Texas, United States
Yevgeniy Tolkunov is Hardware Engineer at ACE Data Recovery. Yevgeniy has a Master's Degree in Physics, Information Technology; 15+ years of experience.