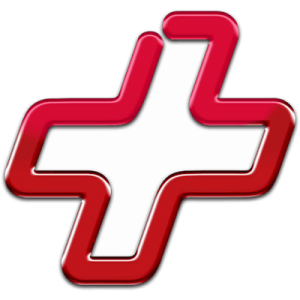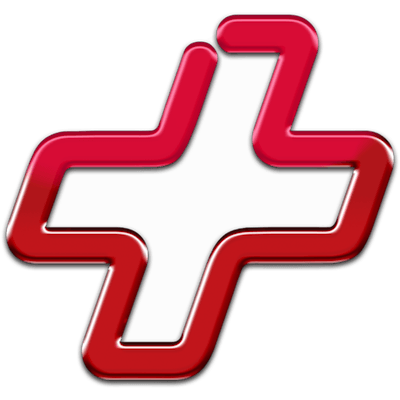 Data Rescue for Windows Review
Data Rescue for Windows Review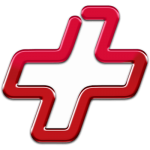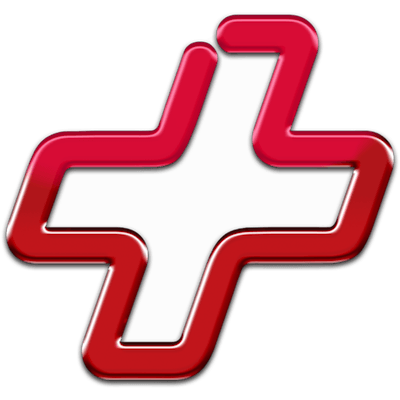 3.24
Out of 5 Total Score
No. 14 Among all Windows solutions
Data Rescue is a simple data recovery tool that comes packaged with limited features and an outdated user interface. But, how well can it recover your files? We take an extensive look at what Data Rescue has to offer and how it performs in real-life data loss situations so you understand exactly what it's capable of.
Top Pros
Two recovery modes. There are two modes of operation for the application: a basic view and a complex view for advanced users. In the easy view, there is nothing to get in the way or distract the user from the goal of restoring data.

Disk cloning. Disk cloning has a variety of options for both reading and writing. You can clone your disk to another disk or a IMG file.

Zero fill erase utility. This allows you to completely null the disk, so it cannot be recovered later.

Speed. The program recovers and scans data at a fairly high speed.

Configuration. Options for professionals with a very large number of settings. Each signature and each scanner in the program can be configured.

Learning. The software can learn to search for files with unfamiliar signatures. There is a module where you need to add files similar to the one you want to search for.

Email notification. There is a function to notify the user by email if read or write errors are found.

HEX media. The program allows advanced users to view the HEX of the whole connected disk.

RAID. The software can assemble virtual RAID arrays which can help in repairing broken disk sets.

Starting sector. For advanced users, it is possible to set the desired start sector from which the program will start the scanning process.
Top Cons
Scanning methods. The program does not know how to use automatic scanning with all methods. For this, the user is given the choice between quick and deep scanning, which must be chosen individually.

No convenience with previews. To preview files you must have free space on your hard drive equal to the size of the file you want to preview since it will be extracted to a temporary folder on the hard drive.

No thumbnail preview window. You have to click the preview button every time you want to view them, which is very inconvenient for large numbers of files.

Outdated interface. The interface is visibly outdated and, in many respects, lacks the features of modern applications.

No real-time view. The program does not allow you to see the results or navigate and preview them while scanning.

Limited filtering options. There is no way to group data by the type of found files or to filter out files with bad recovery chances.

Complicated results. Scan results are quite complicated and it takes some time to understand what the program found after scanning.

Constant connection to the internet. The data recovery software requires a constant internet connection because it has to check the license data against its servers.

Estimated time remaining. There is no indication as to how long scans will take.

Limited scan sessions. Scanning is limited to the number of sessions saved in the program. If the number of saved sessions is more than 15 you cannot start scanning unless you manually delete them all.

Scanner limitations. The program can only scan formatted structures on HFS disks. Other file systems are not supported. Only signature analysis will work, which means that directory structures and file names will be lost.

Quick scan limitations. Quick scan works on APFS, HFS, NTFS, and partially on exFAT disks. The worst result of Quick Scan recovery was on exFAT disks, where 80-90% of the data could not be found.

Buying the product. There is no table or form on the website which shows the license prices for this product. To read the prices you need to download the program and try to recover data and only after that the program will suggest the license purchase options.

Very expensive licenses. The price of the licenses is unreasonably high compared to the quality of recovery. You will have to pay $19 for 1 file. If you want to buy a license with unlimited file recovery, you must pay $399 for one year.

Cannot continue interrupted scans. If you're scanning a removable device that disconnects, you do not have the option to continue the scan upon reconnection. Instead, you must start again.

Bad sector detection. The program can detect that reading from the disk is taking too long, but it will not remember the sectors where it happened and will not let the program build a map of bad sectors.

Limitations on the size of the found files. The size limitations for the searched files are set in the options. For example, all video files have a limit of 10 GB. The average user would not know this without first checking the settings, resulting in video files above 10 GB being omitted from the search.

The complexity of the scanning settings for the program. It is possible to set the desired options for all available scanning methods. However, there are around 300 options. It wouldn't be a problem if there were optimal settings by default, but for many signatures there are none.

RAID limitations. The software can only handle software RAID 0 and JBOD.

Limited scan information. The session manager of the scanned device does not give you any information about the scan.

Usability. Often the program updates the interface after scanning is finished, so it hides the results of searches. To show what was found, you have to guess to find the session and open it. This is not convenient, because users may think that the program did not find anything when they see a blank screen with the found files.

English only. You can only use the tool in English.

Tree view only. No possibilities to change the view of found files tree. No thumbnail preview mode either.

Choice of scanning source. Choice of a disk to start scanning can be confusing.

Sorting results. The program does not have the ability to sort results or disk lists.

Search for lost partitions. The program does not allow you to search for lost partitions.
Data Rescue for Windows – Overview
#
The team behind Data Rescue, Prosoft Engineering, Inc., have a good track record of keeping the application up-to-date to ensure it runs smoothly on updated operating systems. This attention is a good reflection of Prosoft Engineering's efforts to keep customers satisfied. Let's take a quick look at the specifications of the tool before we break down each section.
Pricing
Distributed as
Freemium

Some features are provided free of charge, but money is required to unlock the rest

Trial version available

Trial version limitations

With trial version you can:

Preview your recoverable files

Paid plans
Price range
$19.00...$399.96
License model
Subscription
No credit card to try

Money back guarantee
In terms of pricing, Data Rescue does things differently when compared to other data recovery tools on the market. Unless you go for the (quite expensive) Unlimited License, each file or drive that is recovered will be charged individually. Alternatively, you can purchase a batch of 100 file recoveries. This system might work for someone who only performs recovery every so often, but it can get expensive if you need to recover data regularly.
Pricing details
1
1 File Recovery
$19.00
2
100 File Recoveries
$49.00
3
1 Drive Recovery
$99.00
4
Details

Finds all your lost files for free
Only pay for the files you want to recover
1
Unlimited License for 1 Year
$399.96
2
Details

Unlimited system activation
Unlimited drive recovery
Annual Subscription
Discounts and coupons
Have you found a better discount coupon and would like to share it with our readers? Then don't hesitate to get in touch with us, and we'll update this section promptly.
Developer — Prosoft Engineering, Inc.
Data Rescue was developed by Prosoft Engineering, Inc., which was established in 1985. It wasn't until 2002 that Prosoft moved into the data recovery industry and began developing the Data Rescue line. Its mission is to produce data recovery solutions for computer users of all levels while providing US-based support and services.
1% 20.3% than avg
Online market share
Reflects the share of online traffic within the niche occupied by data recovery software, based on data taken from ahrefs.com (from Google US search engine).
6600 131.8% than avg
Brand name popularity
Based on the number of brand-related search queries on Google US according to ahrefs.com.
After seeing success in the data recovery space, Prosoft opened a data recovery center called The Data Rescue Center in Livermore, California. Unfortunately, due to Covid-19, this center has been closed until further notice.
Prosoft doesn't maintain an active presence on social media, with many of its social media accounts being inactive for years. Instead, it tries to focus on providing a good customer service experience by offering support across email, phone, and live chat channels. 
Data Recovery with Data Rescue for Windows
Tested on: Windows 11 (version 21H2)
To provide an objective and transparent look at Data Rescue, we rigorously test the software inside out so you know exactly what to expect when you download it.
How We Test
Before we look at the detailed process, here's a quick run-down of how we go about testing the software in a real-life data-loss situation to see how it performs in a live scenario.
| # | Step | Description |
| --- | --- | --- |
| 1 | Installation | Starting with the installation process, we look at how easy and user-intuitive Data Rescue for Windows is to install. |
| 2 | Source selection | Next, we prepare virtual hard drives that contain various data sets to look at how well the software performs at recovering different file types. |
| 3 | Scanning process | After the virtual hard drives are prepared, their file systems are removed and Data Rescue is used to scan the drives. |
| 4 | Managing found data | Once the scan is complete, we review how easy it is to browse and find data using the built-in search and filter functions. |
| 5 | Recovery and post-processing | After choosing the data we want to recover, we move on to recovering the data using Data Rescue and comparing the recovered data to the original to look for inconsistencies. |
By following this workflow, we get a clear picture of what recovery using Data Rescue looks like, as well as an understanding of its strengths and weaknesses.
Step 1
Installation
The installation file for Data Rescue is relatively small at 28 MB. It is also very fast, wasting no time with unnecessary screens and options, only really requiring you to choose an installation path and agree to their terms of use. The whole installation process only takes a few seconds.
On the final screen, you have the option of going straight from the setup wizard into the full application.
Step 2
Source selection
The welcome screen will present you with three options. You can choose to recover your files, view previous scan results, or clone a drive. Bear in mind that this is what you see in Standard mode. Professional mode is a lot more hands-on and gives you more control over the process.
After choosing the recovery option, you will then be presented with a list of your drives, as well as their partitions. Simply select your desired drive or partition, then click Next.
Step 3
Scanning process
Again, Data Rescue makes choosing an option simple for you. You can choose between a Quick Scan and Deep Scan based on your needs. Clicking each option will display more information pertaining to that scan type, such as how the scan is performed and how long it will take.
After selecting the type of scan you want to run, clicking Start will begin the scanning process.
Step 4
Managing found files
When the scan is complete, you'll be presented with a list of your files. All data will be presented in a tree view, allowing you to expand or contract folders for better management.
At the top right, you'll find the Preview and Search functions. The Preview function works as you'd expect. However, unlike other data recovery tools that allow you to keep the Preview panel open and click through your files, you need to manually click Preview for each file in Data Rescue, which can be tiresome.
The Search function allows you to customize your search using conditions. While the interface is quite basic, the functionality is good and very similar to what's found in other data recovery tools.
Step 5
Recovery and post-processing
Once you've selected your files, clicking Recover will prompt you to select your desired output folder. Data Rescue will not allow you to choose the same physical partition you're recovering from as the destination for the data. This is a nice touch to prevent users from corrupting their data.
Upon choosing an output location, you will be shown a progress bar that indicates where Data Rescue is in the process. Once finished, a dialogue box will appear showing you whether or not the recovery was successful and how many files were recovered.
Tutorials
Data Rescue for Windows – Tutorials and Other Videos
To help familiarize you with Data Rescue and the team behind it, here are a few videos mentioning the product.
Data Rescue for Windows – Full Review
After seeing how Data Rescue works on Windows, let's move on to the criteria we used during our testing to form our final rating of the product.
Despite Data Rescue not being as popular as other data recovery tools on the market, Prosoft does a good job at making sure it's updated regularly and compatible with the latest versions of Windows, giving it an above-average Karma score of 74%.
It has been a trusted product since its release in 2002, which is reflected in the large number of reviews found online from professionals and casual users alike. Additionally, customer support is also of high importance, as they offer support via phone, email, and live chat channels.
| # | Feature | Result |
| --- | --- | --- |
| 1 | Update frequency | |
| 2 | Updated recently | |
| 3 | Changelog available | |
| 4 | Latest Windows release supported | |
| 5 | Genuine or clone? | |
| 6 | Brand name popularity | |
| 7 | Online market share | |
| 8 | Maturity | |
| 9 | Extensive knowledge base | |
| 10 | Helpdesk support | |
| 11 | Live chat | |
| 12 | Phone support | |
Value is an area that's sorely lacking when it comes to Data Rescue. The unique pricing structure doesn't help, as it makes recovery very expensive if you need to pay for each recovery. Even then, investing in the Unlimited License doesn't seem worth it, as the application is lacking features that can be found in other tools for a similar price.
Users are unable to test the recovery capabilities using the free trial, as you are only given the option to scan and preview your files. The efficiency of recovery is also questionable for the price point, as we'll take a closer look at it when we review our recovery results.
| # | Feature | Result |
| --- | --- | --- |
| 1 | Competitive pricing | |
| 2 | Price-quality ratio | |
| 3 | Free trial | |
| 4 | Is it free? | |
| 5 | Pricing policy | Per recovery or subscription |
| 6 | Unlimited recovery in full version | |
| 7 | Free upgrades | |
| 8 | Commercial rights in the cheapest license | |
Data Rescue also scores quite low in regards to Usability. For an application that's updated regularly, the interface definitely deserves a facelift. While performing a scan is straightforward and easy, the recovery screen could use a lot of work. Inclusions like a dedicated preview panel, sorting options, and additional view modes really help contribute to a richer user experience.
However, in Professional mode, you do gain access to more features if you know what you're doing, such as hex view. You can also build a virtual RAID to assist with recovery from broken RAID configurations. 
| # | Feature | Result |
| --- | --- | --- |
| 1 | Modern user-friendly interface | |
| 2 | Dark mode | |
| 3 | Easy-to-locate features | |
| 4 | Automatic implementation of multiple appropriate scanning methods without user interaction | |
| 5 | Auto-resuming scans of failing drives | |
| 6 | Auto-resuming backups of failing drives | |
| 7 | Convenient source selection on start | |
| 8 | Convenient file-by-file preview of recoverable items | |
| 9 | Convenient thumbnail preview of recoverable items | |
| 10 | Mount recoverable items as disk | |
| 11 | Built-in updater | |
| 12 | Multiple view modes in scan results | |
| 13 | Hex view for recoverable items | |
| 14 | Filter recoverable items by type | |
| 15 | Search recoverable items by file names | |
| 16 | Sort results | |
| 17 | Multilingual UI | |
| 18 | Simple deployment | |
Recovery performance can be considered the most important factor to some. It represents the recovery tool's ability to search for and recover lost files quickly with little to no errors. In that regard, Data Rescue received a below-average score of 43%.
It had varying success based on the type of scan used and partition scanned. As it also has a counterpart for Mac, Data Rescue supports the scanning of HFS+ and APFS partitions.  However, Linux users will be disappointed to find that it cannot recover data from EXT4 partitions.
In terms of overall success, Data Rescue did ok, but not great. It gives you two scanning options: Quick Scan and Deep Scan. We tested them both to see how well they performed. Here are the results.
| # | Feature | Result | Description |
| --- | --- | --- | --- |
| 1 | Deep scan | | We only managed to recover some files from HFS+ partitions. |
| 2 | Quick scan | | Quick scan worked well, especially on NTFS partitions. However, a lot of files were missed on our ExFAT partition. |
| 3 | Other types of scan | | Deep scan works well, but you cannot scan for lost partitions. |
| 4 | Device support | | Support for a wide range of devices. |
| 5 | Real-life recovery challenge | | The software had the most success recovering videos and documents. |
| 6 | Other notable recovery features | | Supports byte-to-byte device backups, but not much else. |
| # | Feature | Score |
| --- | --- | --- |
| 1 | HFS+ partitions | |
| 2 | APFS partitions | |
| 3 | FAT32 partitions | |
| 4 | exFAT partitions | |
| 5 | NTFS partitions | |
| 6 | EXT4 partitions | |
During our clever scan tests, we only found success recovering files from the HFS+ partition. All other tests came back with the original folder structure and file names missing. 
| # | Feature | Score |
| --- | --- | --- |
| 1 | HFS+ partitions | |
| 2 | APFS partitions | |
| 3 | FAT32 partitions | |
| 4 | exFAT partitions | |
| 5 | NTFS partitions | |
| 6 | EXT4 partitions | |
Our quick scan on our NTFS partition had the best results, recovering almost all of the data we lost. HFS+ and APFS partitions were close in second, but they still left a lot to be desired. During scanning of the exFAT Partition, a large majority of the files were not found, and therefore could not be recovered. No files could be recovered from the FAT32 or EXT4 partitions.
| # | Feature | Score |
| --- | --- | --- |
| 1 | The number of formats supported by deep scan | |
| 2 | BitLocker support | |
| 3 | Windows shadow copies scanning | |
| 4 | Scan for lost partitions | |
| 5 | Recovered files' labeling | |
| 6 | Partial file recovery | |
| 7 | Disk images: scan and recovery | |
The ability to scan for lost partitions is a feature found in a lot of other data recovery tools. Unfortunately, Data Rescue does not support it, nor does it support recovery from BitLocker-encrypted drives. You are, however, able to recover data from disk images, allowing you to recover data from copies of your drive if you don't want to risk further data loss by recovering from your drive directly.
| # | Feature | Score |
| --- | --- | --- |
| 1 | Internal and external HDD | |
| 2 | Internal and external SSD | |
| 3 | USB thumb drives / Classic iPods (non-iOS) / FireWire devices | |
| 4 | Memory cards | |
| 5 | iOS devices | |
| 6 | Android devices | |
| 7 | Recovery from RAID1, 0, JBOD | |
| 8 | Unmountable partitions | |
Data Rescue has good support for devices, including external and internal hard drives and solid-state drives, USB drives, and memory cards. Mobile devices, like iOS and Android devices, are not supported. Recovery from RAID0 and JBOD configurations is also possible through the use of Professional mode, but RAID1 setups are not supported.
Real-life recovery challenges
| # | Feature | Score |
| --- | --- | --- |
| 1 | Document formats recovery | |
| 2 | Raw photo recovery | |
| 3 | Video formats recovery | |
| # | Feature | Score |
| --- | --- | --- |
| 1 | 3FR | |
| 2 | ARW | |
| 3 | BMP | |
| 4 | CR2 | |
| 5 | CR3 | |
| 6 | CRW | |
| 7 | DCR | |
| 8 | DNG | |
| 9 | CinemaDNG | |
| 10 | ERF | |
| 11 | EXR | |
| 12 | FFF | |
| 13 | GPR | |
| 14 | HEIC | |
| 15 | IIQ | |
| 16 | INSP | |
| 17 | JP2 | |
| 18 | JPG | |
| 19 | KDC | |
| 20 | MEF | |
| 21 | MOS | |
| 22 | MPO | |
| 23 | MRW | |
| 24 | NEF | |
| 25 | NRW | |
| 26 | ORF | |
| 27 | PEF | |
| 28 | RAF | |
| 29 | RAW | |
| 30 | RW2 | |
| 31 | RWL | |
| 32 | SR2 | |
| 33 | SRF | |
| 34 | SRW | |
| 35 | TIFF | |
| 36 | X3F | |
| 37 | X3I | |
When it comes to raw photo recovery, this is where Data Rescue struggled the most. A lot of file formats were not supported, with the majority of those that are seeing average success. Despite that, JPG and BMP,  two very common photo formats, had great success. If you're a photographer, carefully consider your options, as recovery will vary based on the format you use.
| # | Feature | Score |
| --- | --- | --- |
| 1 | 360 | |
| 2 | ARI | |
| 3 | ARX | |
| 4 | AVI | |
| 5 | AVI | |
| 6 | BRAW | |
| 7 | INSV | |
| 8 | INSV | |
| 9 | MOV | |
| 10 | MOV | |
| 11 | MOV | |
| 12 | MOV | |
| 13 | MOV | |
| 14 | MP4 | |
| 15 | MP4 | |
| 16 | MXF | |
| 17 | MXF | |
| 18 | MXF | |
| 19 | MXF | |
| 20 | R3D | |
| 21 | WMV | |
The recovery of video formats saw more success than photo formats, with a score that's just above average at 51%. GoPRO users will benefit greatly, as we were able to recover and play all 360 files fine (despite them being recovered in MP4). AVI also had good success, as well as MP4, MOV, and BRAW formats.
Document formats recovery
| # | Feature | Score |
| --- | --- | --- |
| 1 | ACCDB | |
| 2 | DJVU | |
| 3 | DOC | |
| 4 | DOCX | |
| 5 | FB2 | |
| 6 | KEY | |
| 7 | MDB | |
| 8 | NUMBERS | |
| 9 | ODP | |
| 10 | ODS | |
| 11 | ODT | |
| 12 | PAGES | |
| 13 | PDF | |
| 14 | PPT | |
| 15 | PPTX | |
| 16 | RTF | |
| 17 | XLS | |
| 18 | XLSX | |
At 67%, documents had the best recovery success. The most common file types, like DOC, DOCX, PDF, and XLSX scored the highest as we were able to recover them all. This means there's a really good chance at recovering lost or deleted work files, if the need arises. Other formats still did alright, with only four not being supported at all.
Other notable recovery features
| # | Feature | Score |
| --- | --- | --- |
| 1 | Overall non-intrusive read-only algorithms | |
| 2 | Network recovery | |
| 3 | Effectively filters out corrupted scan results | |
| 4 | Byte-to-byte device backups | |
| 5 | Bootable recovery drive creation | |
| 6 | Convenient scan session management | |
| 7 | Bad sector management | |
| 8 | Recovery chance prediction | |
| 9 | RAID reconstructor | |
| 10 | Disk vitals monitoring and tracking during scan | |
| 11 | Data protection | |
| 12 | Links to in-lab recovery service for physically damaged devices | |
| 13 | Scan speed | |
| 14 | Scan free space only | |
| 15 | Start file recovery without interrupting the scan | |
| 16 | Preview recoverable items without interrupting the scan | |
| 17 | Forensic features | |
Data Rescue doesn't include a lot of other notable recovery features. The ability to make byte-to-byte backups is a welcomed addition, as well as the ability to reconstruct your RAID setup virtually to perform recovery. In the future, it would be nice to see other additions that complement recovery, such as recovery chance prediction and bootable recovery drive creation.
In addition to data recovery, a good data recovery tool includes extra features that aid with monitoring and maintaining your hard drive. This way, rather than reacting to your drive failing, you can act early to ensure your data is backed up and safe before disaster strikes. In this regard, Data Rescue doesn't have a lot to offer, as seen below.
| # | Feature | Result | Description |
| --- | --- | --- | --- |
| 1 | Disk space mapping | | Data Rescue for Windows does not support disk space mapping. |
| 2 | Disk clean up | | You cannot perform disk clean ups using Data Rescue. |
| 3 | Corrupted video repair tool | | Corrupted videos cannot be repaired using this software. |
| 4 | Corrupted photo repair tool | | Corrupted photo repair is not supported by Data Rescue. |
| 5 | S.M.A.R.T. | | Data Rescue does not support S.M.A.R.T. monitoring. |
| 6 | Duplicate finder | | You cannot search for duplicates using this tool. |
| 7 | Built-in disk space secure eraser | | Data Rescue for Windows does include a built-in disk space secure eraser. |
| 8 | Disk cloning | | You can clone your drive using Data Rescue. |
| 9 | Disk surface test | | You cannot perform a disk surface test using this software. |
| 10 | Secure data shredding | | Data Rescue does not support secure data shredding. |
Data Rescue does allow for cloning and disk space erasing, but that's about it. It doesn't do much else outside of data recovery, therefore, we recommend other data recovery solutions if you want software that has additional functionality. At most, we would like to see basic S.M.A.R.T. monitoring to stay on top of your drive's health. 
Bottom line
Data Rescue did a below-average job at recovering our files. It did a good job at recovering common file types but struggled terribly with less common ones. Even so, Prosoft does a good job of keeping the application updated and providing customer support across many channels.
Outside of data recovery, though, there's not much else going for it. While it does support byte-to-byte backups and recovery of some RAID configurations, it doesn't include basic features like S.M.A.R.T. monitoring which helps combat data loss by giving you a heads up of when your drive is on its last legs. The pricing model could also use a review, as charging for each recovery starts to get expensive if you're a regular user.
Overall, while it isn't the lowest-scoring data recovery tool, it definitely needs improvement if it wants to go head-to-head with the competition on the market today.
Frequently Asked Questions
We've searched the internet and answered a list of commonly asked questions about Data Rescue. 
Prosoft Data Rescue is a data recovery tool that's used to recover your lost or deleted files. It was developed by Prosoft Engineering, Inc. in 2002 and has seen multiple releases since then.
Data Rescue uses an algorithm to scan your computer's drive for missing data. It uses your file system to piece together the file, along with its original file name, even after fragmentation. Once your files are found, it allows you to restore it to a folder of your choice.
There is currently no way to install Data Rescue to a USB, as there is no portable version available. Therefore, Data Rescue should be installed to a separate physical drive than the one you're recovering from.
Not hard at all. Once installed, you simply open the application and follow the on-screen instructions. You'll first be asked what you'd like to do, then what drive to scan, then what scan you'd like to run. Once the scan is complete, you can choose what files you want to recover.
No, in order to recover files using Data Rescue, you must pay for each file you recover or a license that allows for unlimited recovery. You can, however, scan your drive for recoverable data for free.
This depends on the type of scan you do and the size of your drive. Quick scans, as the name suggests, are fairly quick and only take a few minutes (again, this depends on the size of your drive). Deep scans take more time as they use a different method to find your data which requires a thorough pass-over of the entire drive.
There's no telling how far back Data Rescue can recover data from. Theoretically, as long as the lost data has not been overwritten with new data since its deletion, it has a chance of being recovered. However, the more you use your drive, the more likely that data is to be overwritten over time.
A quick scan is unlikely to pull old data, but using a deep scan you might be surprised at the amount of old data you find still resides on the drive.
Once you've cloned your drive to an image, you cannot mount it inside Windows.
Instead, this image file can be added in to Data Rescue and scanned. Follow these instructions to scan the image file using Data Rescue:
On the first screen of Data Rescue, click Start Recovering Files.
Click File, then Add File to Scan.
Select your IMG file.
Follow the instructions to scan your IMG file using Data Rescue.
Data Rescue has some decent recovery capabilities. It's easy to install and use, which is good for users who aren't familiar with data recovery. It doesn't offer any data protection features to protect against future data loss, but it has the essentials needed for recovering your data.
👍 Worth a try
Data Rescue for Windows Review
3.24
Out of 5 Total score
No. 14 Among all Windows solutions
In short, Data Rescue leaves a lot to be desired. It doesn't include many additional features to make it stand out from the crowd and its mediocre recovery capabilities aren't impressive either. Although Prosoft does a good job keeping it updated, we were left disappointed with its performance and perplexed by its unconventional pricing model.
Visit developer website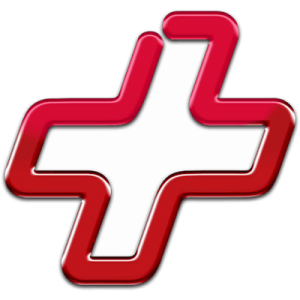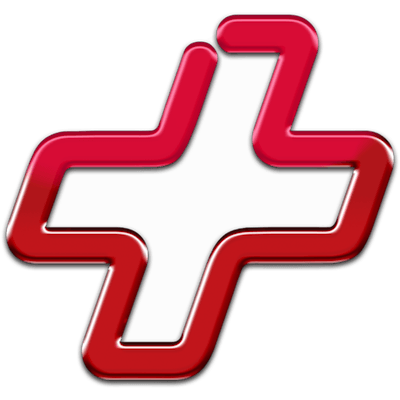 More Data Recovery Software You Should Also Consider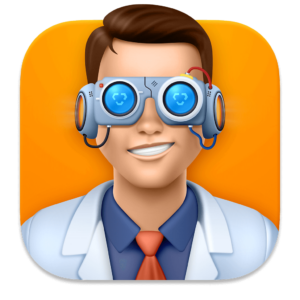 The Windows version of Disk Drill empowers regular users to reliably recover all kinds of lost data with a few simple clicks.
4.55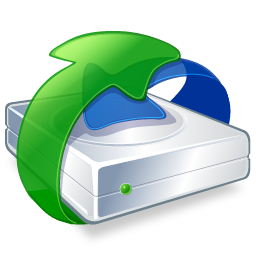 R-Studio for Windows is a powerful data recovery software application, but regular home users may struggle to master it and put its capabilities to good use.
3.88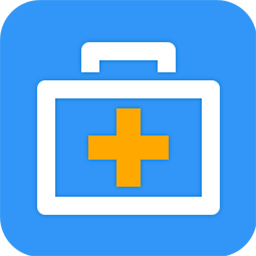 Easy to use and capable of delivering solid results, EaseUS Data Recovery Wizard is good at what it does.
3.85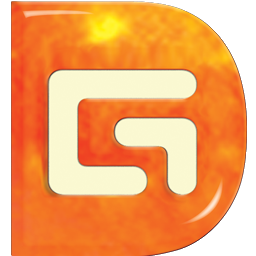 DiskGenius is a feature-rich data recovery solution that equips its users with a highly technical toolset to tackle complex data recovery situations.
3.72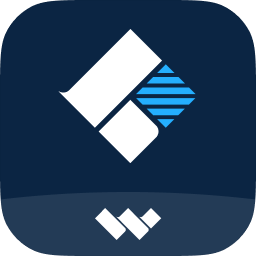 Wondershare Recoverit comes with an intuitive user interface, but subpar recovery capabilities that struggle to deliver.
3.70
View all Windows

data recovery

solutions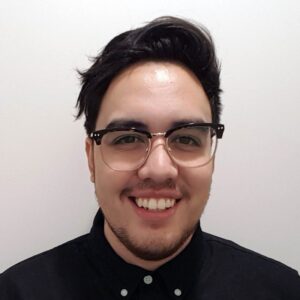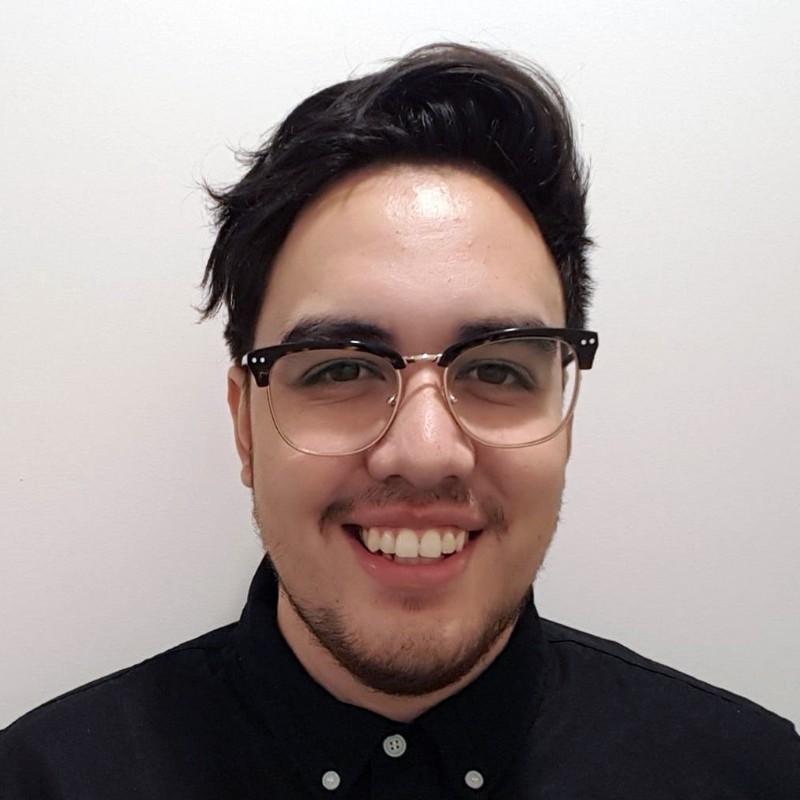 Author
40 publishings

Auckland, New Zealand
Jordan Jamieson-Mane is a content writer with a focus on technology-related content. He has spent much of his life studying and working with all types of technology. During his time as a writer, he has written countless articles in the field of data recovery, breaking down complex topics into articles that are easy to understand.
When he's not writing articles on data recovery, Jordan enjoys traveling the world, reading books, and building websites.
Jordan's recent reviews
Jordan's recent publishings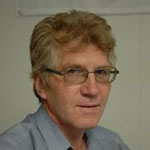 Nikolay Lankevich
Approver
Houston, Texas, United States
Nikolay Lankevich has over 15 years of strong experience in various fields and platform includes Disaster Recovery, Windows XP/7. System analysis, design, application (Inter/Intranet) development, and testing. Provided technical supports on desktop and laptops on Win-XP and Macintosh for about 2000 employees.
Read Previous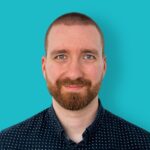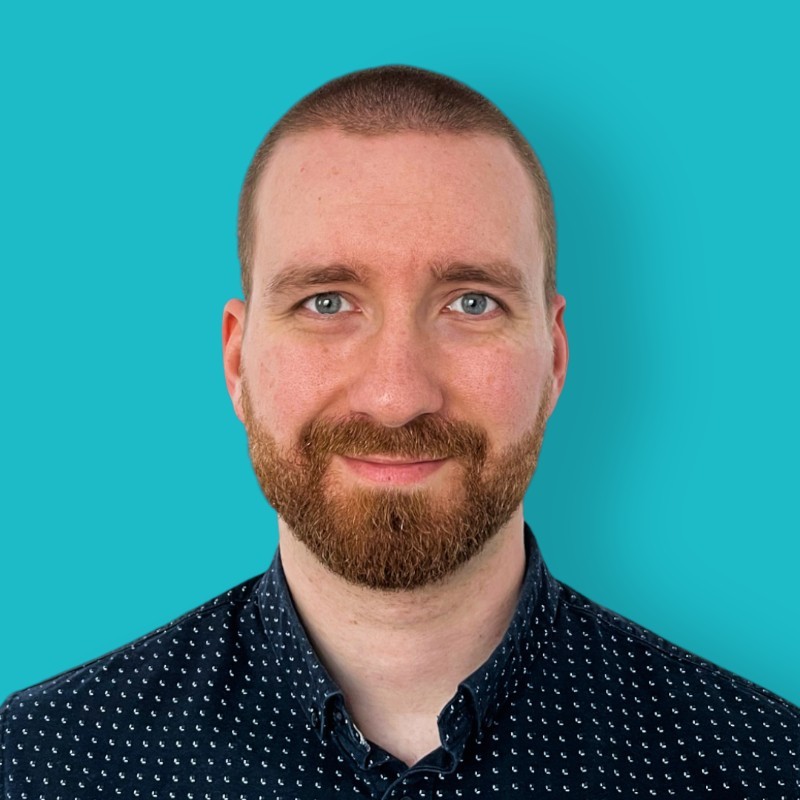 David Morelo
on January 17, 2022
Read Next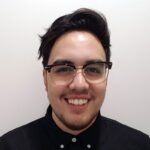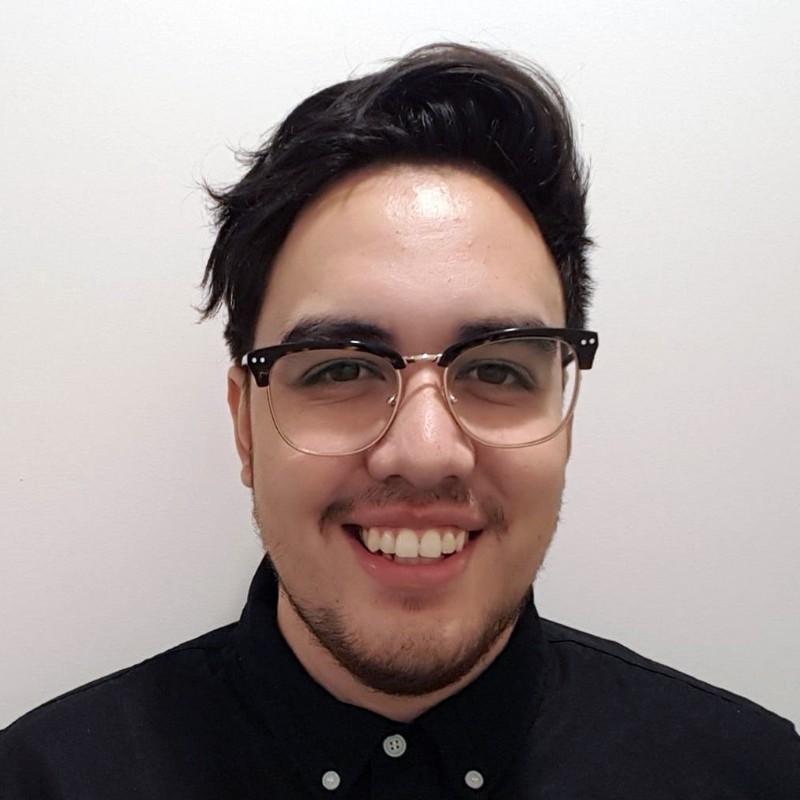 Jordan Jamieson-Mane
on February 16, 2022